Interest in machine learning and AI is growing.
Google is one of the leading tech giants that developed products powered by AI technology: Google Duplex is one example.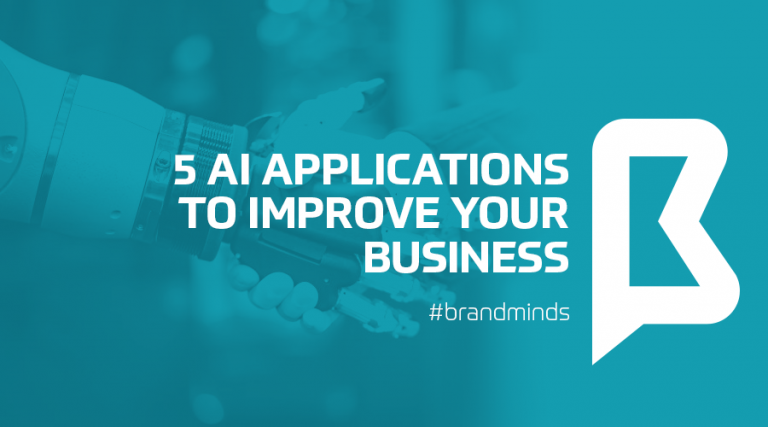 Are you interested in using AI technology for business purposes?
Here are 5 applications of AI in business:
1.

OCADO

– AI-based fraud detection system for online grocery purchases
Ocado is the world's first AI-based fraud detection system for online grocery purchases.
The system identifies orders that are delivered but not paid for and determines whether it is the result of malicious intent by analysing data from past orders.
Ocado benefits from the implementation of Google's open sourced TensorFlow which is a deep neural network. The Ocado engineers claim this implementation has improved the system's precision of detecting fraud by a factor of 15.
2.

PHRASEE

– AI for email marketing
Phrasee is the AI-powered software, which automates and optimises the writing of marketing email subject lines.
Tour operator Virgin Holidays is using Phrasee and noted that it is outperforming humans by up to 10 percent when it comes to all-important open rates. Virgin fed Phrasee its brand guidelines and three years of email subject lines so that it could pick up the brand's tone of voice. Phrasee now feeds back optimised subject lines for the marketing team to use.
Once Virgin turned over the keys to Phrasee open rates jumped by two percent – accounting for several million pounds in revenue.
3.

LUVO

– AI-based customer service
Royal Bank of Scotland has recently launched Luvo – a natural language processing AI bot, which answers customer questions and performs simple banking tasks like money transfers. If Luvo is unable to find the answer, it will pass a customer over to a member of staff. With Luvo, RBS has joined other banks, which have created similar virtual assistants such as Sweden's SwedBank and Spain's BBVA.
4.

ANSWERDASH

– AI-based self-service support tool
Business card website Moo.com uses AnswerDash – a fairly basic AI and ML tool to improve customer interactions. AnwerDash uses Moo.com's data to give contextual support in the customer's online journey.
With AnswerDash, the company saved money on its call centre and received additional revenue with customer conversion.
5.

CHATBOT

– AI concierge
Las Vegas Sands Corporation, the owner of Venetian and Palazzo, famous Las Vegas hotels – has designed a virtual assistant chatbot for guests.
The chatbot functions as a virtual concierge; it is a means of communication the hotel guests feel comfortable with. The chatbot replaces email and SMS and it's a great tool for guests because they can engage with it whenever they want through their Facebook account.
With this chatbot, the hotels' management aims to help guests order room service faster.