Generating leads is one of the most important responsibilities of marketers in every industry. Without leads, there are no sales, and without sales, the business doesn't survive.
So how do you generate leads fast using your most important resource: your website?
5 fast ways to generate leads on your website
Giveaways
Discounts
Downloads
Gamification
Referral programs
Let's break the list down and see how you can leverage every one of them to get leads for your business. If you're looking for other ways to get leads, here are two ideas for you to explore: 3 efficient lead-generation tools and conversational marketing.
1.
Giveaways
Giveaways are a great way to generate leads on your website.
What should you do to generate leads through giveaways?
You do a brainstorming session with your marketing and sales team and come up with a few ideas of what your prospects would like to receive in exchange for their email.
To turn prospects (potential customers fitting certain criteria) into leads (prospects sharing contact information with your company), your giveaway has to comply with a set of requirements.
First of all, your giveaway can be one of your products or services. If that's not possible, your giveaway can be anything that speaks to your brand values and is in line with your customers' interests.
Here's an example:
Beauty and makeup brands give away beauty products, but they could also give away a makeup session with a renowned makeup professional or a skincare course with a dermatologist.
Once you have decided upon the prize you are going to give your prospects, it's time to create a dedicated landing page on your website.
The architecture of your landing page should include the following elements:
An eye-candy or an appealing image of your prize;
Powerful headline;
Enticing body copy;
Description of your prize;
How your prospects would benefit from your prize, when applicable;
Contact information form for your lead's name and mail address;
CTA button;
One or two questions you would like your lead to answer (refrain from including too many questions or asking for too much information);
The time period over which your giveaway will take place (at least 7 days);
When and how you will choose the winner/s;
How you will announce and contact the winner.
2. 
Discounts
If your product is of high value or running giveaways is not included in your brand strategy (Louis Vuitton does neither sales nor giveaways for example), you can still generate leads fast by offering your product at a discount price.
It's a way to attract prospects who didn't buy your product because of its price. Now they get the opportunity to buy a high-value product and become a recurring customer.
Your discount price campaign landing page should include:
An enticing main image of your product or hero (lead);
Your discount price clearly communicated;
The product carrying the discounted price;
The net price (the price the customer will pay after the discount has been applied);
Description of your product/service;
Benefits of your product/service;
Contact information form for your lead's name and mail address;
CTA button;
The time period over which your discount price campaign will take place (at least 7 days);
Any other details your lead should be aware of.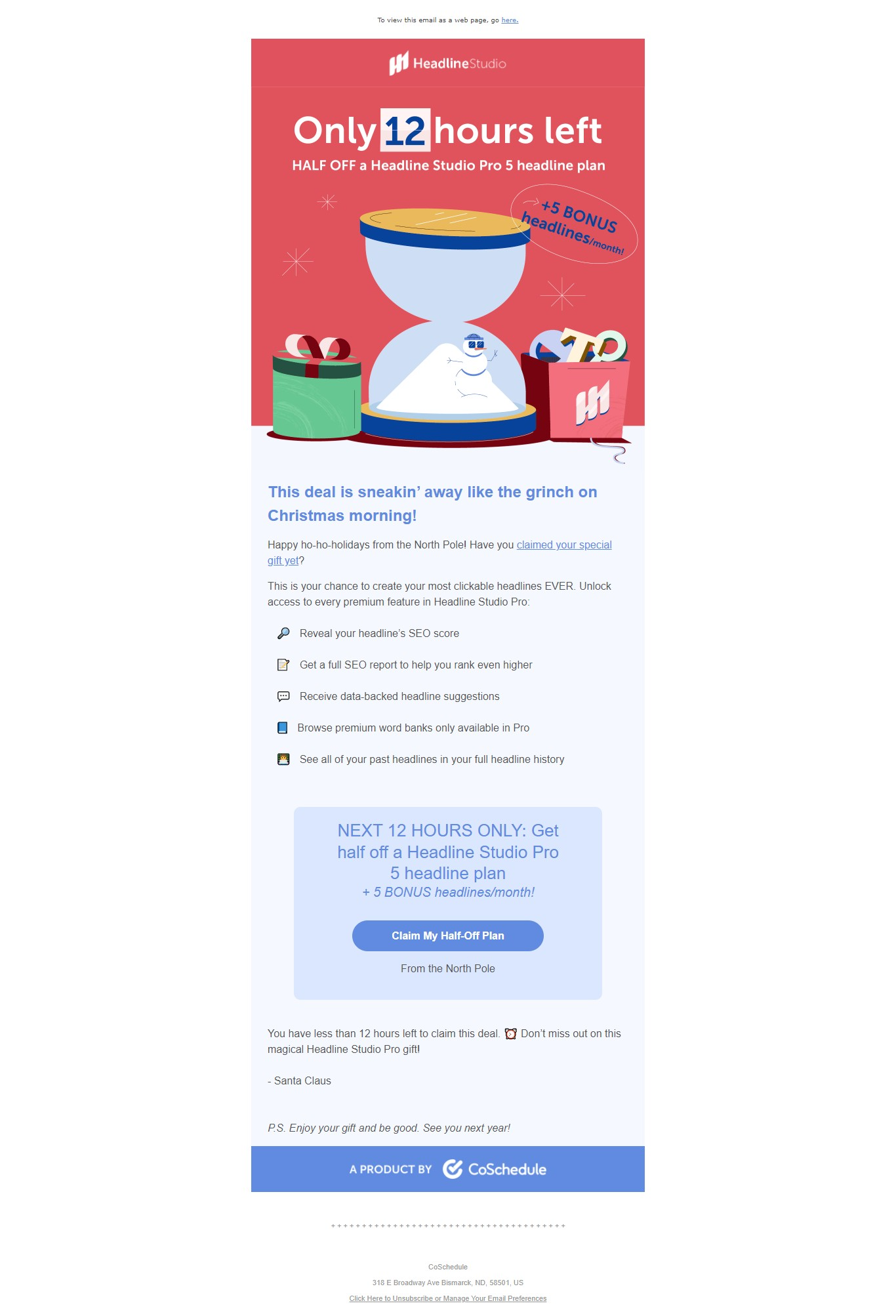 3.
Downloads
Generating leads with downloads is one of the most widespread ways to send prospects to the bottom of your company's sales funnel.
But it's not the easiest. Before creating the landing page, your copy team and your graphics team need to work together to deliver a PDF file that your leads will be prompted to download. We see this type of lead generation at tech companies like Hubspot and Adobe or research companies like Gartner and PwC.
Don't be discouraged! Any company, no matter how small, can offer relevant information for its leads to download. It's a matter of having an in-depth understanding of what your customers need from you.
A great benefit of download campaigns is that they are not time-limited as are the giveaways and discount campaigns. Your company can generate leads throughout the entire year.
Your download landing page should include:
An enticing main image of your product or hero (lead);
Description of your PDF;
How does your PDF file help your leads (benefits);
Powerful headline;
Download button;
Contact information form.
4.
Gamification
While giveaways, discounts and download campaigns also support brand awareness because they foster a certain level of engagement, gamification campaigns increase lead engagement tenfold.
Again, it's not one of the easiest ways to generate leads, but it's more powerful than the first three.
What is gamification in marketing?
Gamification marketing is increasing engagement by incorporating gaming principles into your campaign. Gamification is psychology-based and taps into your lead's reward centre of their brain.
Essential key points that you should take into consideration when developing your landing page:
Bright and attractive colours to pique the curiosity of your lead;
The game should be simple enough to understand and complex enough to stimulate the lead's innate competitiveness;
Invite your leads to complete the contact information form only after they've entered the game and are eager to finish it;
Refrain from making the game too long;
Give your players incentives to move on to the next stage by unlocking rewards or achievements.
Here's a great example called Wheel of Security, a lead-generation game developed by Juniper Network: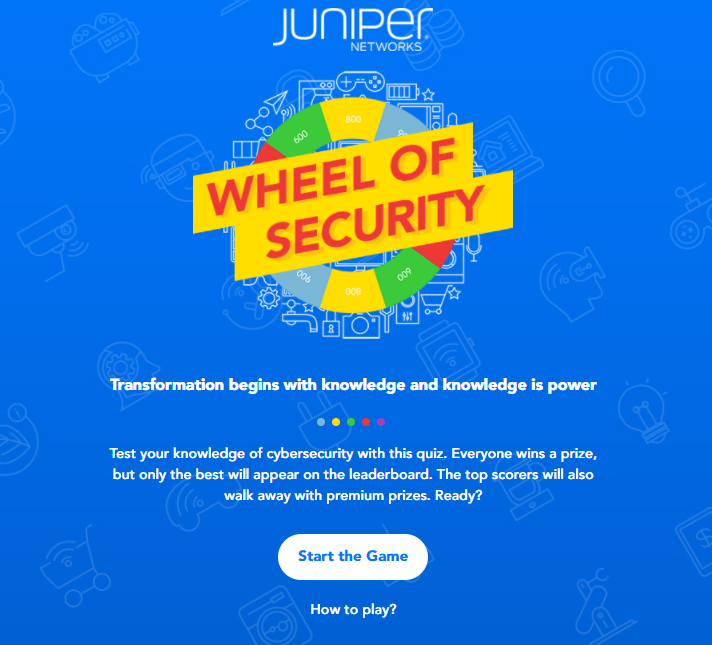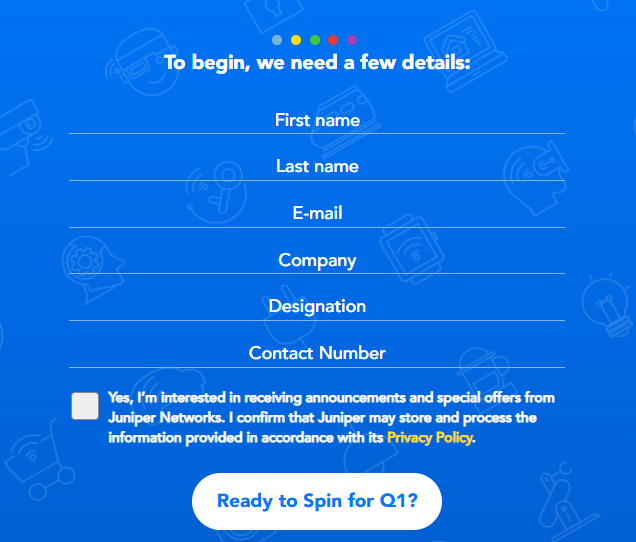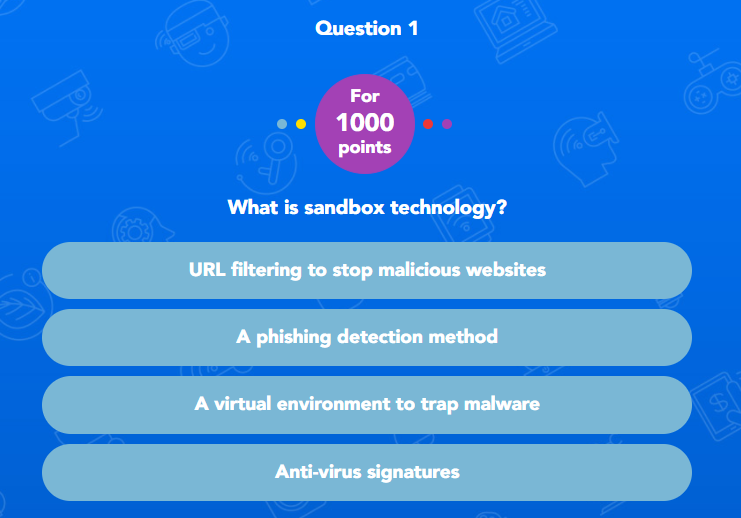 5.
Referral programs
Referral programs work splendidly in two ways: they delight your customers and provide them with a mechanism to send you new leads.
Basically, your existing customers are doing your work for you. But you need to provide them with the right tools.
Your referral program landing page should include:
An enticing image;
Headline and body copy;
Clearly list what your customer will get by sharing your brand or product with their friends;
Clearly state what their friends will get;
Allow your customers to share your offer easily;
CTA button.
Want to get top insights for high ROI campaigns?
Subscribe to our blog newsletter!