In the first part of this article, I talked about three factors that influence your customers' buying decisions: reviews, brand familiarity and the customers' emotional state of mind.
Let's tackle the next three: brand purpose & social responsibility, convenience and the decoy effect.
4. Brand purpose & social responsibility
For almost fifty years, the purpose of a corporation used to be defined by Milton Friedman's Shareholder Theory.
The theory stated that a company's main responsibility is to maximize returns to its shareholders with no social responsibility to the public or society.
In August this year, 181 CEOs running billion-dollar companies amended the purpose of a corporation to match the changes our society is going through today. They didn't eliminate a company's responsibility to its shareholders but they downgraded as the last one on their list of commitments.
It's an important shift in the business mindset which paves the way for positive societal changes.
Brands began to adopt this mindset after reports stated that a growing number of consumers expected brands to take a public stand on important social values. The same reports found that having a strong purpose and social responsibility was directly linked to sales and brand loyalty.
Barbie, the famous doll manufacturer has moved past designing slim blonde dolls with blue eyes and is now empowering girls through a series of dolls made in the likeness of extraordinary and inspirational women in their 2018 Close The Dream Gap campaign: Amelia Earhart, conservationist Bindi Irwin, boxing champion Nicola Adams Obe, NASA Mathematician and Physicist Katherine Johnson, filmmaker Patty Jenkins etc.
Although sixty years old, Barbie is the #1 fashion doll in America with $1.09 billion in sales according to Statista. The company is currently generating increased sales but that wasn't always the case.
Starting with 2o13, Barbie reported big drops in sales year-on-year until 2016 when the company decided it was time to change if they wanted to avoid bankruptcy. The Barbie doll was not relevant anymore because she didn't reflect the change that had happened in cultural attitudes.
The solution was right in front of them: go back to the original purpose of Ruth Handler, Barbie's creator. Ruth created the doll to show girls all of the possibilities they could be when they grew up.
Juliana Chugg, Barbie Vice-president and Chief Brand Officer has lead the company's transformation. Her team took the company in three new directions:
Acknowledge the power of purpose and refocus on brand values
Innovate and take risks
Become culturally relevant
The brand challenges could not be addressed through marketing alone. We had to take the bold step of changing the features of a product that had been an icon.

Juliana Chugg, Barbie VP and CBO
This resulted in producing a new line of dolls with different body types and ethnicities, Barbie in a chair and Barbie with a prosthetic limb.
Barbie is once again the favourite doll of little girls everywhere and the company's increasing sales clearly show that.
5. Convenience
In its Quest for Convenience Report (2018), Nielsen found that consumers' quest for convenience is one of the factors influencing their buying decisions.
According to this report, 31% of consumers say they seek out products which make life easier and are convenient to use, while around 1 in 5 consumers are looking for products suitable for small households (18%) and tailored to a specific need (15%).
So if you are looking for ways to influence your customers' buying decisions, your product and the entire customer experience should check the following points:
Make it simple and easy;
Make it useful;
Help your customer make better use of their time;
Help your customer save time.
Birchbox offers five customized beauty samples inside a monthly box. All you have to do is set up the personal preferences in your "beauty profile" which is used to curate your boxes with goodies from brands like Kiehl's and Benefit.
Apart from its famous workout bike, Peloton provides fitness enthusiasts with streaming workout classes which they can access via a subscription. People have busy lives. Why struggle to include going to the gym in your hectic schedule when you can exercise in the comfort of your own home and whenever it's most convenient for you?
6. The Decoy Effect
In marketing, the decoy effect is the phenomenon whereby consumers will tend to have a specific change in preference between two options when also presented with a third option.
This option is inferior in all respects when compared to the first option, but inferior in some respects and superior in other respects when compared to the second option.
Experts in behavioural economics call this option asymmetrically dominated which means it is completely dominated (i.e. inferior) by one option and only partially dominated by the other.
The presence of the asymmetrically dominated option serves one purpose: to influence the consumer into buying the dominating option.
That's the decoy effect: when deciding between two options, an unattractive third option can change the perceived preference between the other two.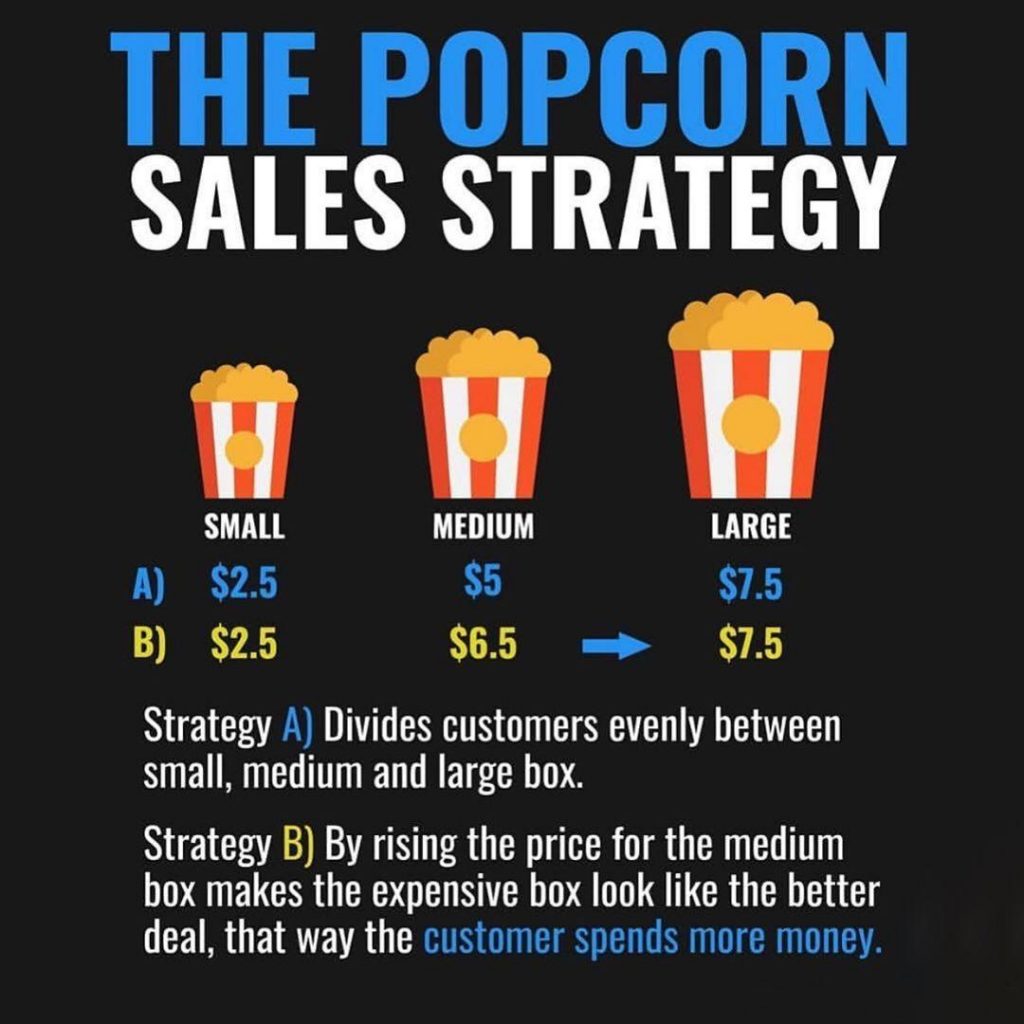 I reached out to Calin Biris, online marketing expert and invited him to name 3 strategies that brands should adopt to influence their customers' buying decisions in 2020.
Here are Calin's recommendations:
We can see more and more big brands use the social responsibility card for brand awareness and influence. But this tactic should not be used only by big players.
Any company that has "soul" (and by that I mean: values, vision, leadership) should get involved and help the world out for the impact and also for getting to the consumer's heart. There are so many problems to attack that a brand can help to resolve, that is not a hard job to find ideas for campaigns. Just take a look at the 17 UN Sustainable Development Goals and find the one that works best for you.
There is no doubt that the first place for consumers to look for information about the choices they make when buying products and services is online. That is why all companies should have an integrated digital brand experience on all devices (mobile, desktop, tablet, TV, smartwatch) and channels (search, Social Media, website etc.). Every message the brand shares publicly with its consumers has to be well represented on all devices and channels for a coherent experience.
If a brand gets the interest and respect of my friends, it will make me curious and maybe will get my investment in what it has to offer. This social influence is more present nowadays than ever.
Millennials and the next generation of consumers get their news from Social Media. My recommendation for brand managers is to use this insight to their advantage.
Some things that you can do, if you are a brand manager:
a) use the social product reviews of the landing pages and why not, even on the packages;
b) offer referral incentives for consumers to promote your products and services;
c) create a community for your consumers to be part of;
d) have newsworthy campaigns that spread on Social Media.
How is your brand influencing your customers' buying decisions?
Share your strategy in the comments.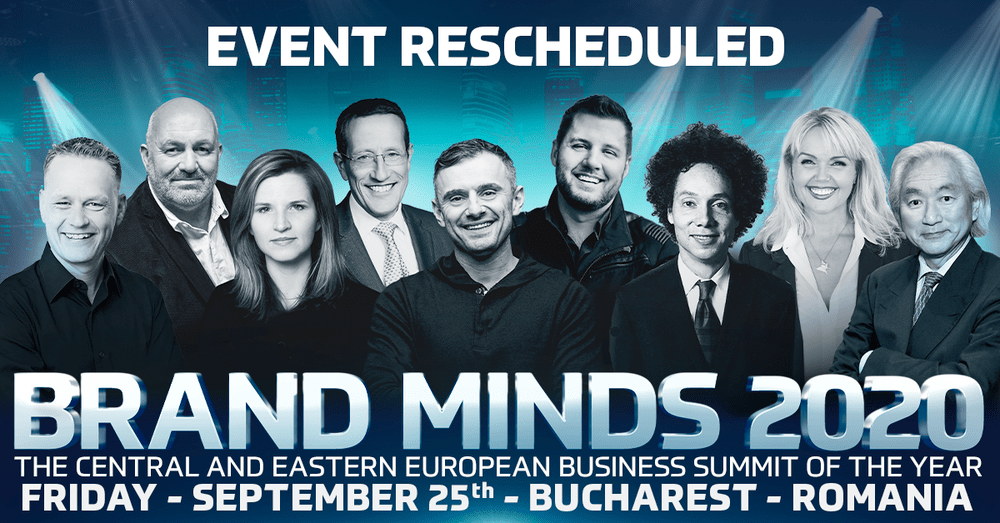 Join the Conversation
We'd love to hear what you have to say.
Get in touch with us on our LinkedIn Group, Facebook Group or Twitter.