This is the fourth article in our Growth Stories Series. Read our previous stories on business growth: Slack, Canva and Spotify. 
Just as TV replaced the radio in the 1950s as the dominant home entertainment media, so too internet entertainment is slowly but surely replacing cable TV. And Netflix is leading the change.
This article is focused on identifying the key factors behind Netflix's success story.
What is Netflix?
Netflix is a streaming service that allows its customers to watch a wide variety of video entertainment on thousands of Internet-connected devices. It is a direct-to-consumer subscription video service.
Netflix is not an entertainment company, it is a technology company, much like Amazon, Google or Facebook.
Netflix brief history, stats and latest news & achievements
1997 – Reed Hastings and Marc Randolph co-found Netflix to offer online movie rentals;
Reed Hastings is an active educational philanthropist, received an MSCS in Artificial Intelligence from Stanford University, is a current board member of Facebook and a former board member of Microsoft (2007-2012).
1998 – 2000 – The company launched the first DVD rental and sales site, netflix.com; debuted a subscription service, offering unlimited DVD rentals for one low monthly price; introduced a personalized movie recommendation system, which used Netflix members' ratings to accurately predict choices for all members;
2005 – 4.2 million members;
2007 – Netflix introduced streaming, which allowed members to instantly watch television shows and movies on their personal computers;
2013 – Netflix launched its first slate of original programming (House of Cards, Orange is the New Black etc); the first internet TV network nominated for the Emmy Awards;
2014 – over 50 million members globally;
2016 – Netflix is available worldwide: 190 countries; Stranger Things premiere, which would go on to become an acclaimed and award-winning worldwide phenomenon;
2017 – 100 million members globally; Netflix wins its first Oscar for Best Documentary Short Subject (The White Helmets);
2018 – the most nominated service at 2018 Emmy Awards with 112 nominations (HBO received 108); both Netflix and HBO won 23 awards each
Paid memberships – over 148 million in 190 countries;
Revenue in Q1 2019 – over $4.5 billion (Netflix);
Stock-market value – nearly $165 billion, more than Disney ($130 billion);
Netflix has raised a total of $3.1 billion in funding over 10 rounds;
May 2019: Netflix acquires StoryBots, a leading educational entertainment brand for kids which signals Netflix's commitment to educational programming for preschoolers.
Netflix changed how and what we watch. They disrupted the cable TV industry through technological innovations like digital streaming and machine learning. They've been on the market for over twenty years and much like the butterfly, they keep transforming into a more beautiful version of themselves. And what it all comes down to is simple: catering to their customers' needs and offering them an amazing experience.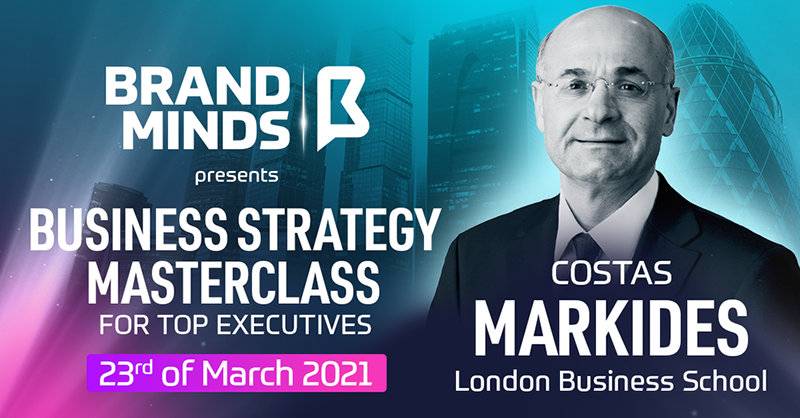 8 key factors behind Netflix's success story
1. Disrupting the industry – Disrupting itself
The first time Netflix innovated was when they were shipping DVDs via mail. Then they abolished late fees which lead to Blockbuster's crush & burn demise. After that they transitioned from mailing content to streaming movies and TV shows digitally and finally, Netflix began producing its own original content.
2. Flexibility
Consumers can watch content on demand, on any screen, and the experience is personalized to individual tastes.
3. Unlimited options
Subscribers can find a wide range of movies, tv series, shows, performances, documentaries licensed from distribution partners with new options entering the offer on a regular basis. This makes Netflix's offer practically unlimited. I've never heard anyone say they've seen everything on Netflix.
4. Investing in original content
According to Variety, Netflix is expected to spend $15 billion on content in 2019, and about 85% of new spending is on originals which means over $12 billion. It is more than any of its competitors (Amazon, Hulu or HBO Now) invest in original content and it puts Netflix in the top spot on customer-satisfaction surveys.
The more investment you're putting in, the more people are finding content that they love and the more they have value in the service.

Reed Hastings, CEO Netflix
5. No ads
How many ads do you see on a daily basis? 50? 100? More? Some say the number of ads which we are exposed to is anywhere between 4000 to 10.000 ads each day.  Ads are the reason ad-blocking software is more popular than ever with 236 million people using desktop ad-blocking plugin in 2016.
Netflix knows people wish to enjoy watching movies with no interruptions like annoying and sometimes irrelevant ads which is why they provide an ad-free experience to its user base.
6. Netflix pioneered binge-watching
We are pleasure-seeking animals and sometimes we go a little too far. When we drink or eat in excess it's called bingeing.
Netflix's superior user experience has determined binge to take on a new meaning which refers to watching multiple episodes of a television programme in rapid succession and getting little to no sleep.
Binge-watching started in 2016 when Netflix decided to put a show's entire season online at once. It was another way to disrupt the industry – people were no longer watching the shows when the networks dictated, they were free to watch them all in one sitting and whenever they wanted.
All TV will move to the internet, and linear TV will cease to be relevant over the next 20 years, like fixed-line telephones.

Reed Hastings, CEO Netflix
7. Excellent user experience
Here are some of the excellent user experience that Netflix provides:
Custom-created preview videos that automatically play when you scroll over a title card;
A download-and-go feature that allows users to watch shows offline;
The ability to share your Netflix account;
30-day free subscription.
8. Personalization via the Netflix recommendation engine
Netflix knows everything we do on their platform. What movies we watch, when we hit play or pause, how many episodes of a TV show we watch daily and so on. They have a huge amount of data on all 148 million paying subscribers. It's impossible for a human analyst to mine through all this data – big data – and extract useful insights.
That's where machine learning, a subset of artificial intelligence comes in. Netflix uses machine learning to help their algorithms "learn" without human assistance. Machine learning gives the platform the ability to automate millions of decisions based off of user activities.
Without recommendations, users would spend a lot of time going through thousands of movies and tv shows. That's why the Netflix recommendation engine is vital to the platform's success because it automates the search process for users who would otherwise run out of patience and leave the platform.
Conclusion
Netflix is successful because it keeps its subscribers' needs at heart. Its co-founders were courageous enough to steer the ship in a different direction than the industry and teach their teams to live by the business strategy of Adapt and adopt. The company's transformations are supported by technology innovations.
Where will Netflix go next?
Let's stick around and find out!
Join the Conversation
We'd love to hear what you have to say.
Get in touch with us on our LinkedIn Group, Facebook Group or Twitter.