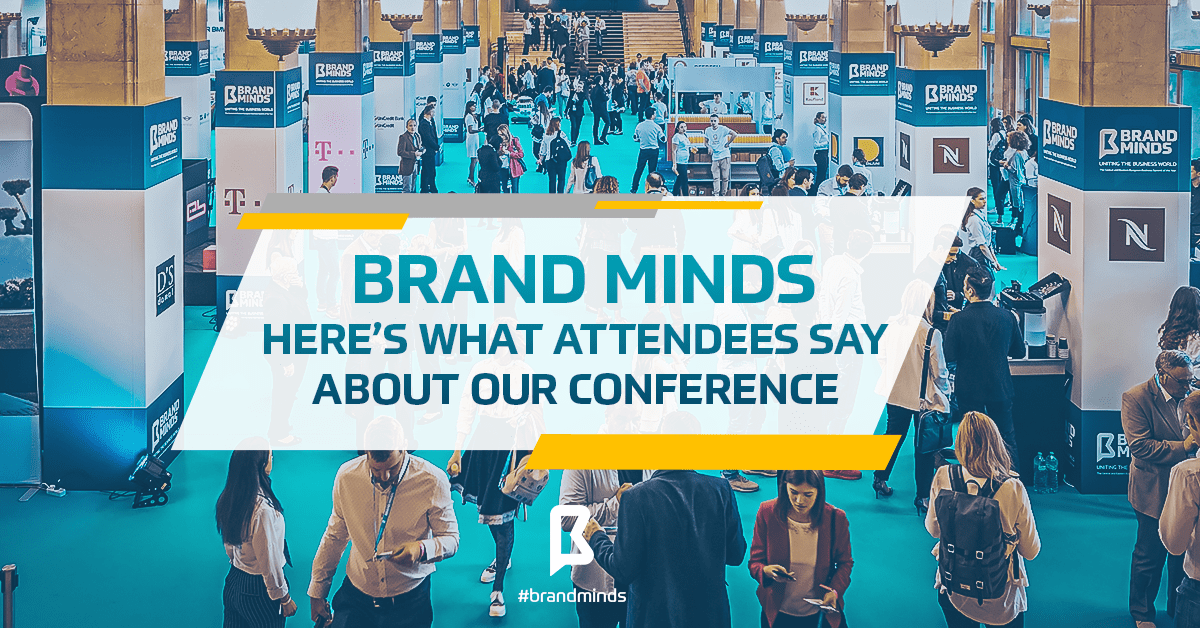 Organizing big events is a lot like delivering artistic performance: you're as good as your last.
After each BRAND MINDS edition, we look forward to receiving feedback and reviews from our attendees.
We are particularly looking for answers to these three essential questions which tell us if our event was successful:
Did the attendees find the content useful?
Did they enjoy the speakers?
Would they return for the next edition?
If attendees answer Yes to all of them, we can rest assured we did a good job at delivering a great conference and we can start preparing for the next edition. Coming up with ways to make the next event better and more impactful is a thought that is always on our minds.
Here are some of the reviews following the 2018 BRAND MINDS edition grouped in 4 categories:
1. Amazing speakers delivering great content
Bringing speakers who deliver relevant content is paramount to a successful event. The BRAND MINDS team is always looking for reputable speakers, carefully selecting those who provide relevant and fresh knowledge for our audience.
Providing good content to our attendees is one of our goals. But we don't settle for good – our audience deserves the best content available today.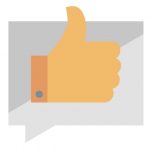 It was the best business conference I've attended in the past three years. Great, great content! 
Anthony (Ukraine)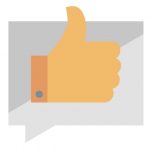 The speakers over-delivered. Period. I joined the 2017 edition as well and the content remains the spicy ingredient that keeps you focused on BRAND MINDS. 
Alexandra (Romania)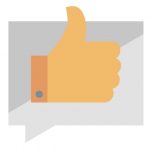 Great speakers, brilliant ideas and a lot of notes written. 
Laura (Romania)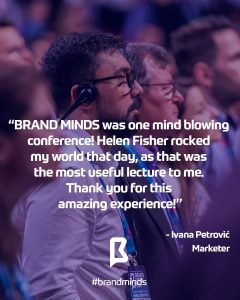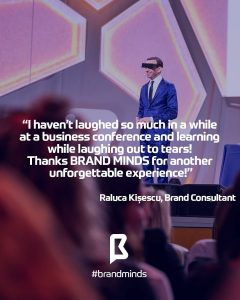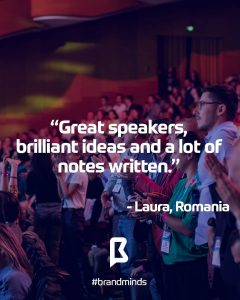 2. A Life-Changing Experience
Time is precious. No one has time to waste these days. Our attendees spend more than six hours with us – we take that very seriously.
Together with our event partners, we go to great lengths to make sure the audience attending our conference has the kind of experience that will be remembered.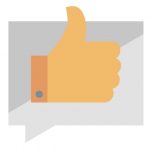 Speechless experience! I'm looking forward to 2019's edition.
Ida (Hungary)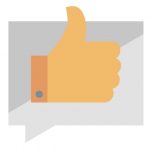 The energy and the overall vibe was amazing! BRAND MINDS is definitely a great opportunity for exclusive networking.
Anna (Bulgaria)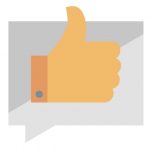 I encourage everyone to join BRAND MINDS next year, but if you can get the VIP experience, do it! Meeting the speakers in private is priceless!
Andreea (Romania)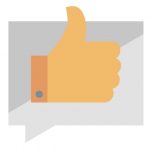 It was electrifying! A hall of 3000 people who gather for the same reason is the type of experience you don't get every day. It really gives you the feeling that you CAN change the world!
Nina (Bulgaria)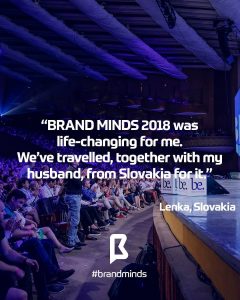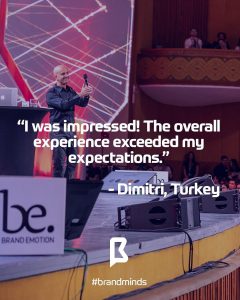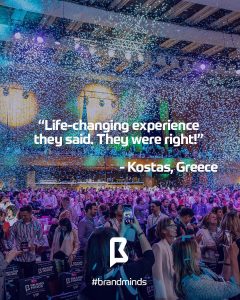 3. Looking forward to the next edition while raising the industry's standards
There's no greater satisfaction than receiving this particular reaction from our audience! When our attendees state they will join us for the next edition of BRAND MINDS, we feel proud and utterly happy.
Returning attendees is what every event organizer dreams of! It's a powerful feeling – one that motivates us to keep our audience's loyalty and exceed its expectations.
At each edition, we work hard to improve the BRAND MINDS experience for everyone in the audience. So when our attendees tell us our conference serves as the industry standard, we are humbled and we feel a greater responsibility to meet and exceed their expectations.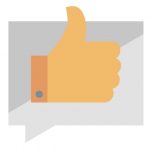 This is my 3rd year at BRAND MINDS and I still get surprised after each edition!
George (Romania)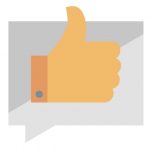 We're definitely coming back next year!
Martina Andelkovic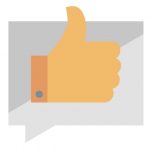 A room with some of the greatest masterminds of marketing & life, genius business pioneers and brilliant performers. On top of that, a vibrant experience that I wish to repeat.
Cosmin (Romania)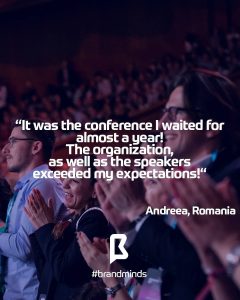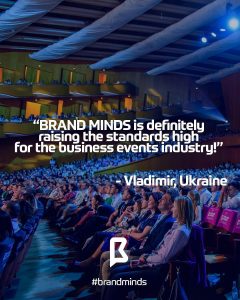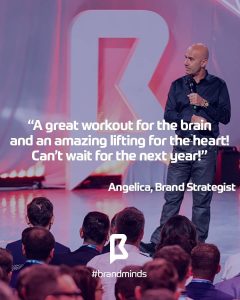 4. Inspirational, impactful and a great place for business networking
Great leaders lead through inspiration, personal example and mentorship.
We believe leadership is a skill anyone can master and BRAND MINDS is the perfect place to start learning.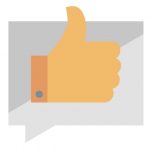 I left from BRAND MINDS with a large perspective and a clear vision for what I plan to achieve in the next 5 years.
Mykyta (Ukraine)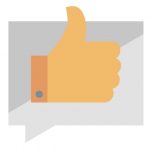 It was mind-blowing hearing the incredible speakers, realising what I can do to improve my business and life. All of that, plus the amazing organization resulted in a day I will never forget.
Matija, entrepreneur (Croatia)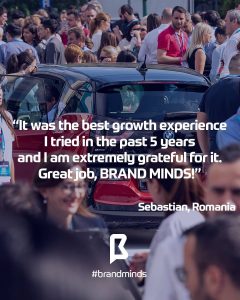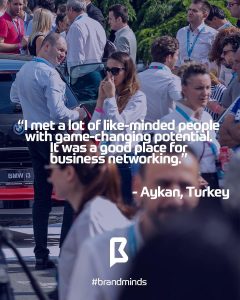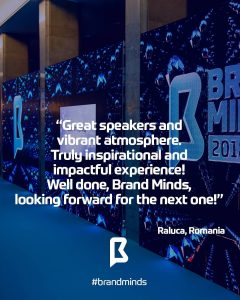 I hope this article helped you gain a wider perspective on our conference.
Looking forward to seeing you at BRAND MINDS!
Join the Conversation
We'd love to hear what you have to say.
Get in touch with us on Facebook Group and Twitter.