As shown at the Global Coworking Unconference Conference forecast, by 2022 there will be 30,432 spaces and 5.1 million paid co-working members worldwide. The market shows an average annual growth rate of 24.2 percent since 2007, and is less a way of working now than a way of life. At the same time, the self-employed knowledge worker sector is growing too, bringing with it the need for hubs to provide social interaction, alternative locations than the cramped office desk or coffee shop, and clusters of interaction for connectivity.
It's really easy to see that for startups and small businesses, the co-working solution ticks all the boxes of flexible, affordable space, and a creative hub to foster new ideas and new business.
According to Deskmag's annual Global Coworking Survey, 71 percent of participants reported a boost in creativity since joining a co-working space, while 62 percent said their standard of work had improved. The study also found that half of all co-workers access their work space around the clock–with only 30 percent preferring to work during normal business hours. "The future of work should not be dictated by space or place, but by the individual and the tasks that he or she has to deliver," Regus CEO Mark Dixon told Fast Company.
Moreover, an overwhelming majority (90 percent) of co-workers said they got a self-confidence boost, likely due to the fact that many spaces are filled with supportive communities that enable creative collaboration.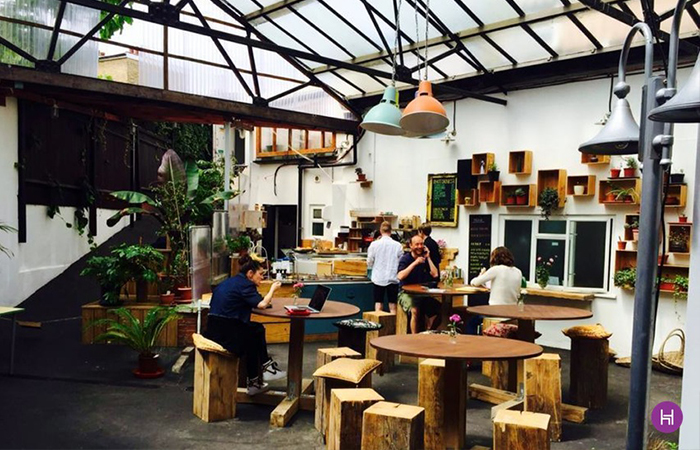 There is no doubt that co-working office spaces are the future of the business world. Having the option to consult with and share ideas with other like minded business owners and freelancers gives you the chance to bring different ideas and opinions into how you do your work and could expand your business more than you ever dreamed. At the same time, networking is made possible like never before. There is no better way to expand your inner circle than to be working closely with hardworking, determined individuals who all desire a common goal. Collaborations with future employees may take your business to a level you never thought possible.
The co-working model also generates a creative economy made up of individuals who not only need an inexpensive way to operate, but need a consistent flow of new people, new ideas, and new opportunities. Without this type of engagement, creatives are forced to seek employment elsewhere, such as with a corporation, and this limits their ability to engage with other local businesses that could benefit from top-tier talent on a small-business scale. But being together in the same place can translate in beautiful-shared ideas and new concepts coming to life. And,why not, new business opportunities.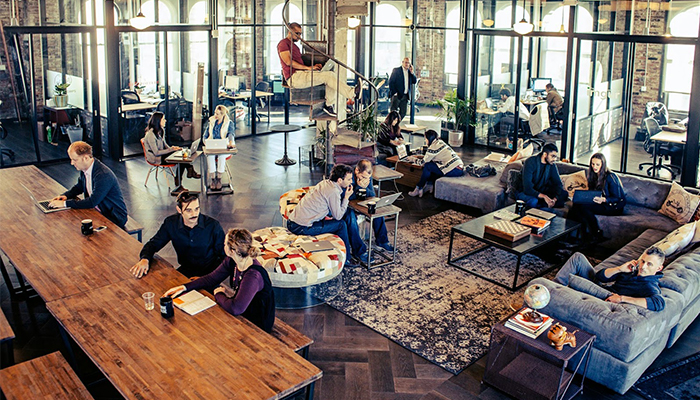 Local business like restaurants,coffee shops, galleries, can also benefit from co-working spaces through direct programming, partnerships, and access to pools of available, independent contractors in industries like interior design or legal services.
Working amidst people doing different kinds of work can also make one's own work identity stronger. Our respondents were given the opportunity to frequently describe what they do, which can make what they do seem more interesting and distinctive. (….) the variety of workers in the space means that co-workers have unique skill sets that they can provide to other community members.- hbr.org.