Are you looking for a way to collect customer feedback in a new and engaging way?
Throw away the traditional customer feedback form and tap into the ultimate tool to collect feedback: emojis.
Expressing emotions is difficult and not everyone is comfortable doing that, but it's how we build human interaction.
That's the reason emojis are so successful in the digital world of communication: instead of writing, it's much easier to post the emoji which illustrates your state, may it be happy or sad.
Using emojis is also a creative way for a brand to shut down trolls. Remember the now famous emoji reply Samsung gave in 2017 to a troll on the launch of the Galaxy S8? The troll had attempted to put the smartphone manufacturer on the hot spot and made that joke as a reply to Samsung's invitation addressed to its Twitter followers to share their first photo taken with S8? He got burnt instead! The emoji reply received +16k retweets and +30k likes and many people said this reply convinced them to go out and buy the S8. Talk about the power of social media!
— Samsung Mobile US (@SamsungMobileUS) April 21, 2017
The first set of emojis was created in 1999 by Japanese interface designer Shigetaka Kurita for a Japanese phone operator. According to Emojipedia, there are now 3,178 emojis in the Unicode Standard.
Today it is estimated that more than 700 million emojis are used every day in Facebook posts alone, with New Year's Eve being the most popular day to use them, according to the social network.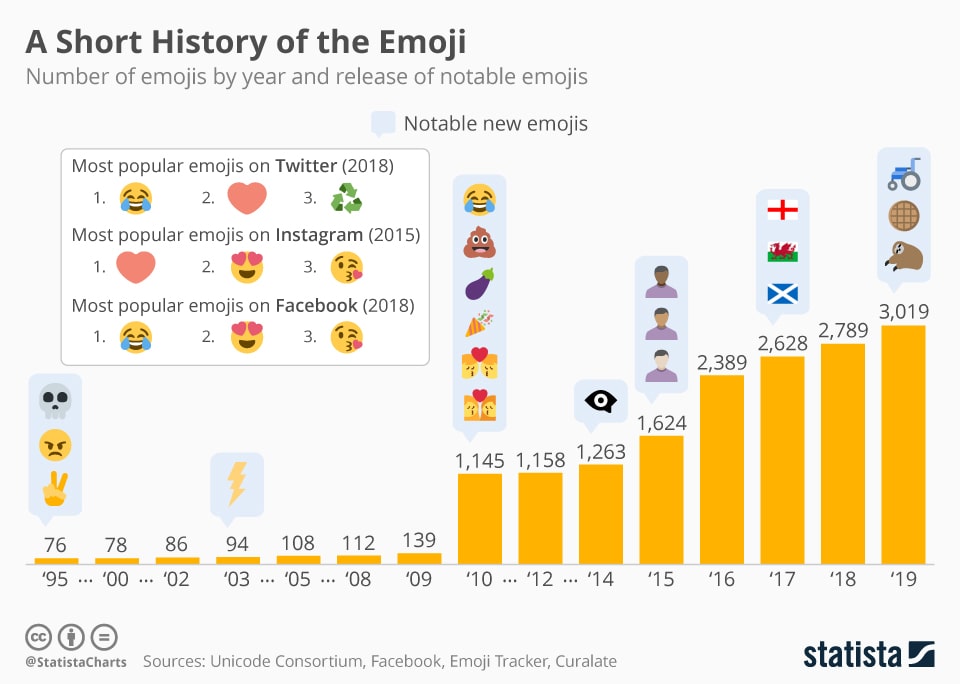 Here are the most popular emojis as of October 2019 via Emojipedia: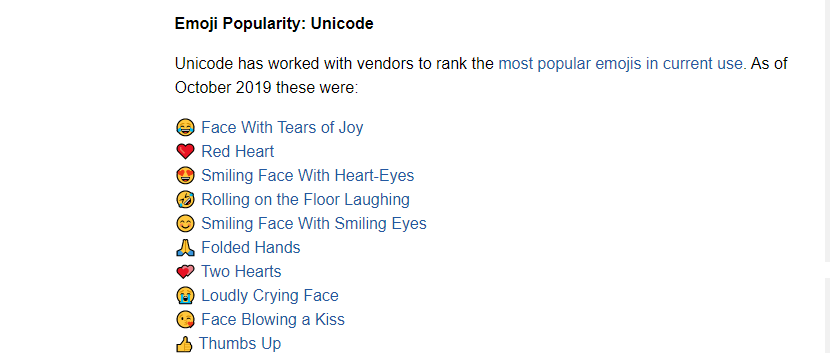 We all know emojis are widely successful so using them to collect customer feedback was the next logical step for the creators of Emojics.
Emojics is a feedback management solution that provides user engagement through interactions and sentiment analysis.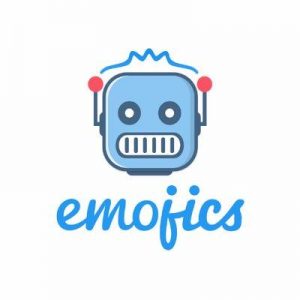 Emojics reinvents how companies collect users feedback online. It is a feedback & reactions tool which helps companies convert more visitors into customers.
Emojics benefits
ENGAGE – Get more leads and feedback from your users based on their feelings
CAPTURE – Reaction buttons makes giving and getting feedback fun for users and easy for companies
ANALYZE – Analyze the users' feelings, which contents or products are more successful among your audience
IMPROVE – We provide you with fresh data that will help to improve your contents or products and increase your growth
The Emojics tool can help you if you are looking to achieve any of the following goals:
Generate more connections with customers;
Collect more feedback;
Collect feedback faster;
Make your customer feedback process more fun;
Make your newsletters more personal;
Reduce the number of unsubscribed users;
Generate leads;
Interact with your users based on their feelings;
See what content or product are liked most;
Transform users feedback into intelligent data to drive product strategy.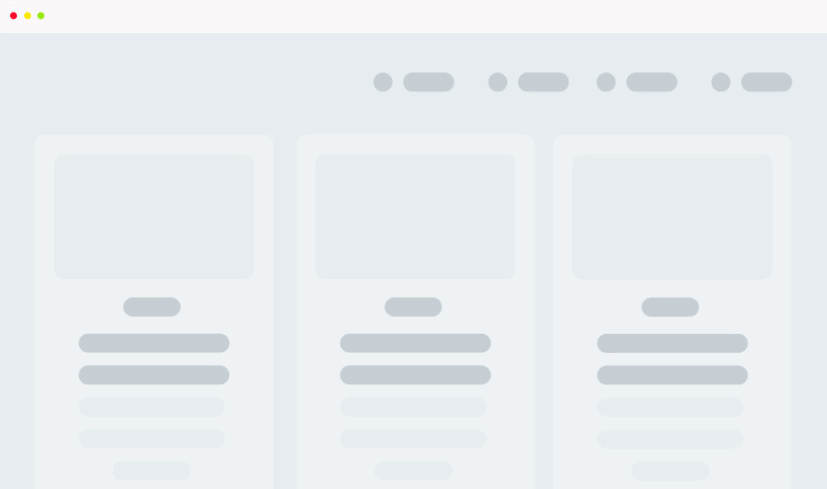 Here are the tool's main features you can use to achieve your goals:
Automation campaigns
Widget customization
Real-time analytics
Page ranking
Emotional analytics
Email widget
Geographical data
URL triggers
Zapier integration
Data history
Mobile responsive widget
What tools do you use to collect customer feedback?
Join the Conversation
We'd love to hear what you have to say.
Get in touch with us on Facebook Group and Twitter.
Source: emojics.com