Blockchain technology is an open-source distributed database using state-of-the-art cryptography. 
Essentially, blockchains are about a rapid transfer of value.
What does this mean?
It means that we no longer need the services of a bank to authenticate who we are, to do transactions, to exchange money, etc. Banking as we know it would be eliminated from this ecosystem.
What about other industries or domains?
How can blockchain technology influence the way brands do marketing or advertising?
Blockchain – marketing data and advertising
First let's take a look at the marketing and advertising challenges that brands and customers have faced in recent years:
brands are collecting more data than ever before but they question the reliability, accuracy and transparency of this data

brands are not able to ascertain how their advertising budget has been spent

ad fraud has been rising globally

although brands have a lot of data on their customers, they know too little about their preferences

consequently, customers are overwhelmed with too many messages, ads, emails, etc

these messages are not relevant and too frequent

customers don't trust their brands with their personal data

Google and Facebook have attracted increasing ad revenues as middlemen for advertisers and website owners; Google's advertising revenue grew nearly 25% in 2017 to $95,4 billion and Facebook's ad revenue grew 49% to

$39.9 billion
This is how blockchain can address brands' and customers' challenges:
with blockchain technology, marketers can monitor where their ads are being placed

marketers can control how their assets are delivered

blockchain technology will ensure that real followers and consumers are engaging with brands' ads

ad fraud will be reduced

ad engagement tracking can be more accurate which entails more precise digital attribution

blockchain technology can solve the problem of ad frequency

studies have shown that consumers are more willing to share their personal data to receive relevant offers

blockchain's transparent operations will help brands using this technology to build trust with their consumers

transparency will allow customers to check if their favorite brand is true to its story or live up to its claims by looking at the brand's supply chain and find out how the product was made

through blockchain, advertising middlemen such as Google and Facebook will be eliminated
Here are 3 examples of how brands are already using blockchain technology:
MIT
As part of a pilot program, The Massachusetts Institute of Technology (MIT) has issued blockchain-based digital certificates to more than 100 graduates.
In October 2017, MIT partnered with Learning Machine, a software development company which created Blockcerts Wallet, an app that enables students to get a verifiable, tamper-proof version of their diploma that they can share with employers, schools, family, and friends.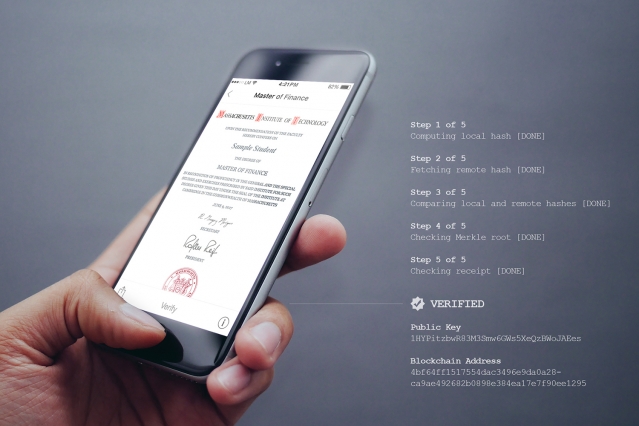 image source: news.mit.edu
The pilot program aligns with MIT's goals of empowering the students to be "the curators of their own credentials", says Mary Callahan, Registrar and Senior Associate Dean.
Babyghost
Babyghost is a Chinese fashion brand that fits its fashion items (bags, cardigans, dresses, etc) with a chip. The byer then scans the item with his/her smartphone and access all the information and history of that item.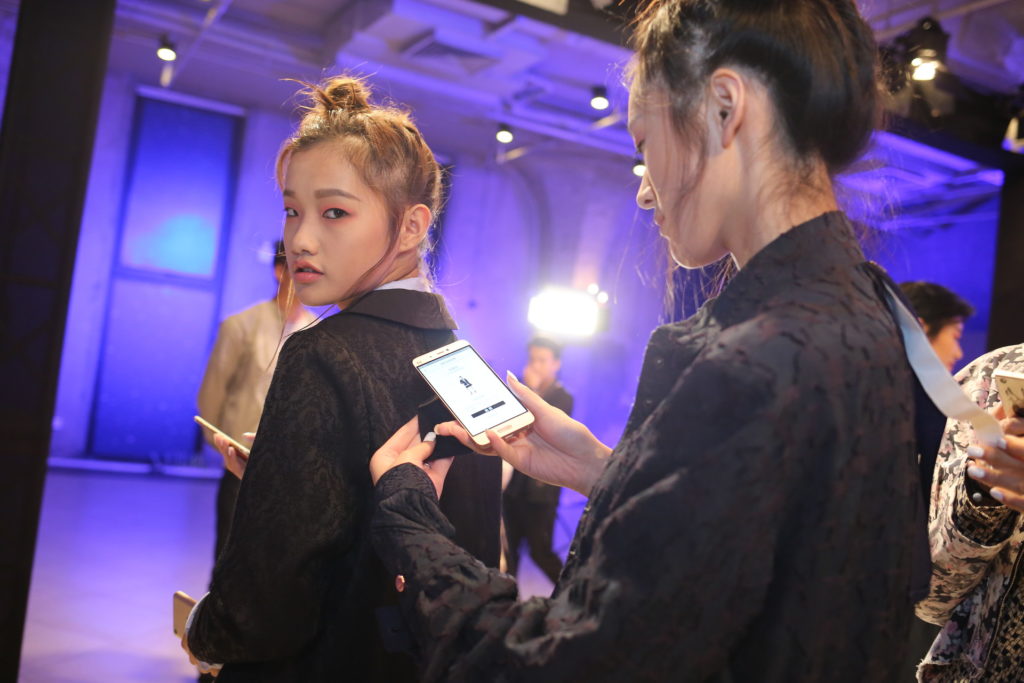 image source: fintechnews.sg
This technology offers an unparalleled interaction with the brand and the brand offers its buyers transparency. The app is called VeChain and is a product management solution on the blockchain.
The blockchain system gives a unique ID to every product that allows multiple parties to follow a specific product through the supply chain and post-sale.
With VeChain, Babyghost can create a great connection between their clients, technology and fashion. To celebrate brand landmarks, Babyghost can invite customers to scan their new bag and find that they had won a trip to an upcoming conference or free clothing. Possibilities are endless!
Walmart
Beginning with April this year, Walmart has been using blockchain technology to track package contents, environmental conditions, location, and other details.
Walmart official said that Blockchain was able to shorten the time it took to track produce from six days to two seconds.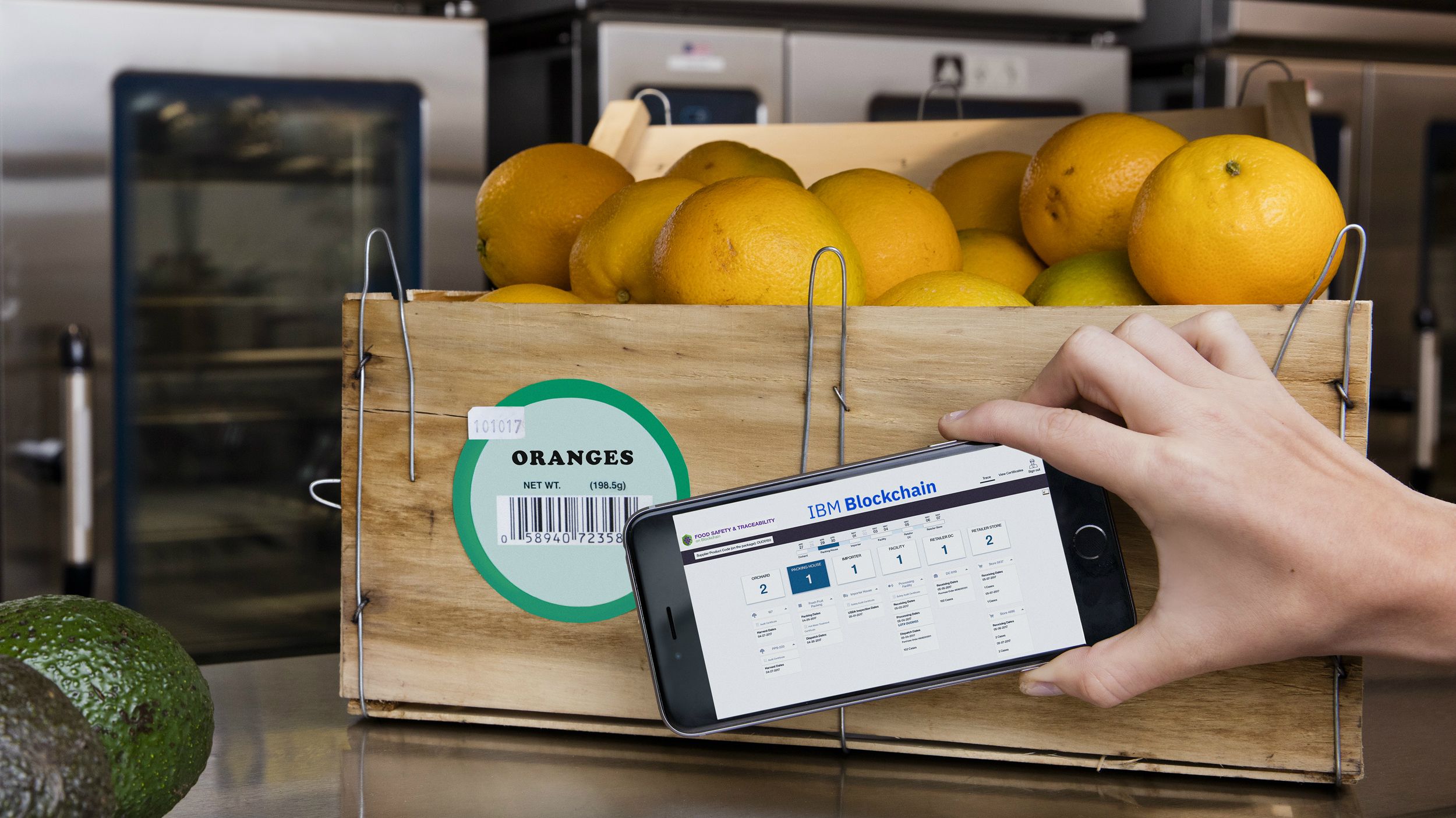 image source: qz.com
Thanks to the technology's decentralised nature, Walmart's blockchain-based system is protected from hacking attacks and data alterations.
Did you like our article?
Subscribe to our newsletter to receive our content.