What are people looking for on search engines? What are people talking about in groups on social media?
Here are 11 keywords & topics seeing amazing growth over the past month courtesy of Exploding Topics that savvy marketers should leverage before they take off.
1.
Convertkit

(keyword)

Convertkit is an email service provider with features and pricing that cater for online content creators (bloggers, YouTubers, illustrators etc).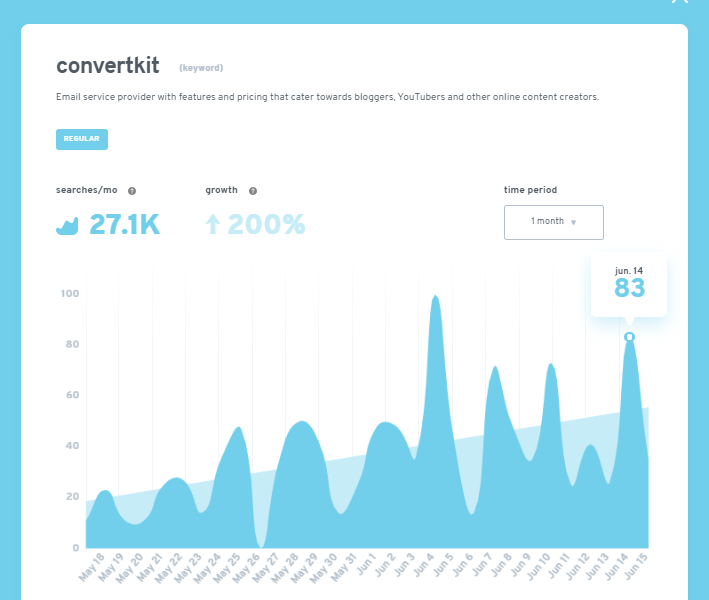 This service assures customers that they will spend more time on creating and less time on marketing. The provider's positioning is well aligned with the creator economy, a new marketplace where people are making money by creating content and monetizing it.
Almost every social media platform has joined the content creation trend, from Facebook to Clubhouse, even Twitter! by launching programs to pay its content creators. Learn more here: 9 social media apps paying their content creators.
2.
Heepsy

(keyword)

Heepsy is an influencer-finding tool. Founded in Spain, it links brands to internet personalities in relevant niches.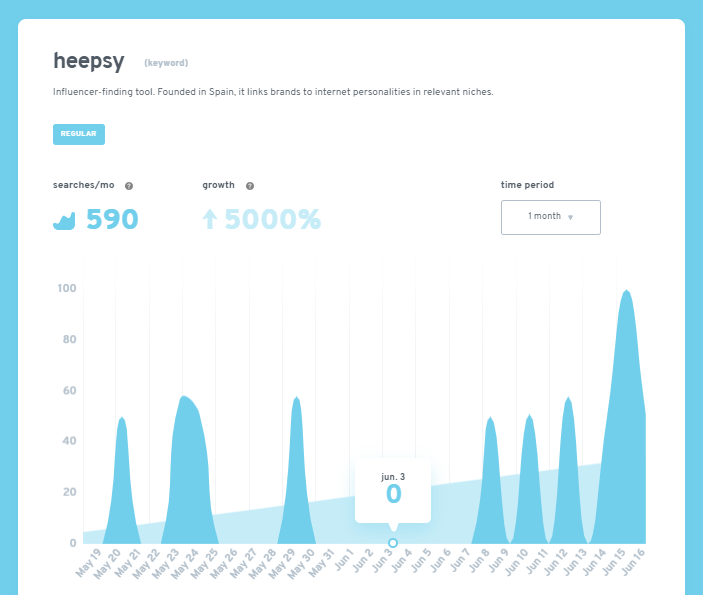 Influencer marketing is becoming one of the most important strategies used by marketers to drive brand awareness and sales.
According to eMarketer, 67.9% of US marketers from companies with 100 or more employees will use influencer marketing in 2021, up from 62.3% last year. In 2022, that figure will rise to 72.5%.
Is your company providing users with a similar tool or app? Are your customers looking for information on how to work with influencers? If they are, you could create content to answer their questions.
3.
Growth hacking

(topic)

A broad term used to describe a set of strategies designed solely for the purpose of increasing the growth of a company.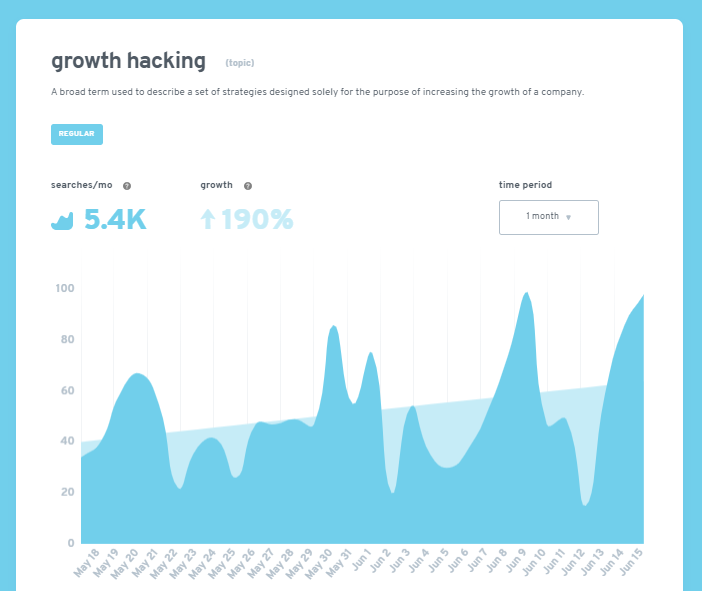 Take advantage of the increasing interest that people show for this topic and create content for growth hacking or growth hacking related keywords such as growth hacking marketing, growth hacking strategy, or growth marketing tactics.
Research the topic on Google or Answerthepublic.com.
4.
Competitor analysis

(topic)

Study of the strengths and weaknesses of potential business rivals.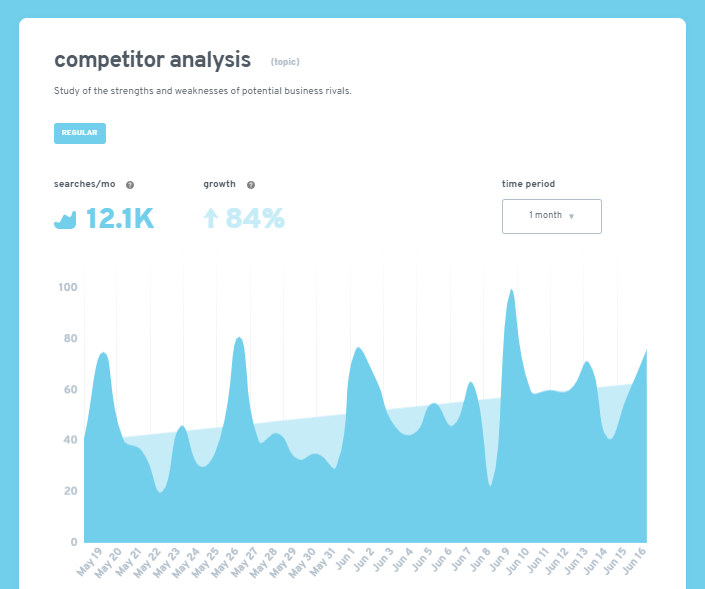 Wondering how to leverage this topic? If you market a competitor analysis tool, make sure to create content on this topic and related keywords.
It is possible to dominate a particular keyword with stellar content. The first two of 1,5 billion results for design template is Canva.
5.
Explainer video

(topic)

Short video, often animated, explaining a product or brand. Used for sales and marketing, typically either on a landing page or externally.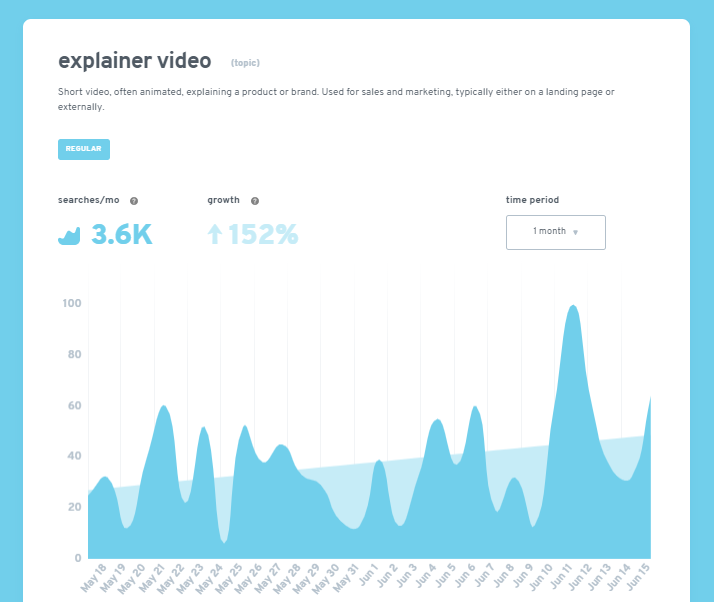 Do you provide video services? Are you a marketing agency?
Create content around the explainer video topic and its related keywords to leverage this increased search intent on Google.
6.
Drop servicing

(keyword)

Also known as "service arbitrage", this is the digital equivalent of sub-contracting.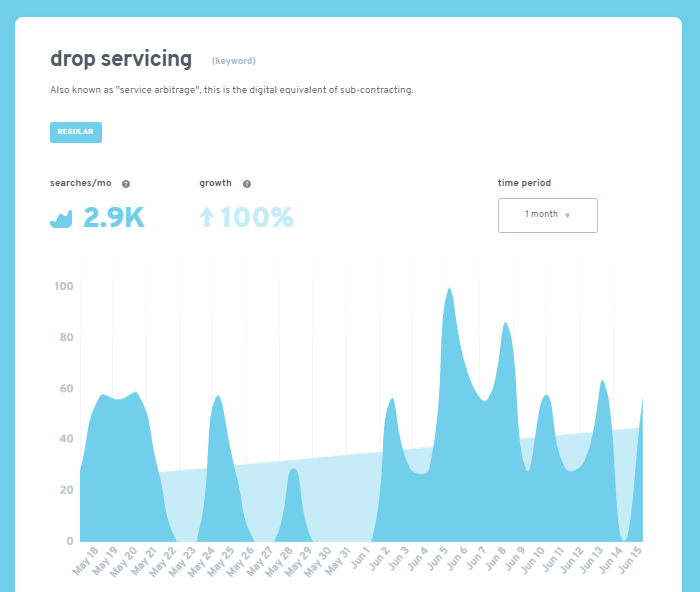 If you're in the business of educating young entrepreneurs, creating content on drop servicing could be a good opportunity to increase website traffic.
Also, consider writing content that answers most questions like Is drop servicing profitable? How do I start a drop service?
7.
Geru

(keyword)

SaaS company that helps with planning and optimizing marketing funnels.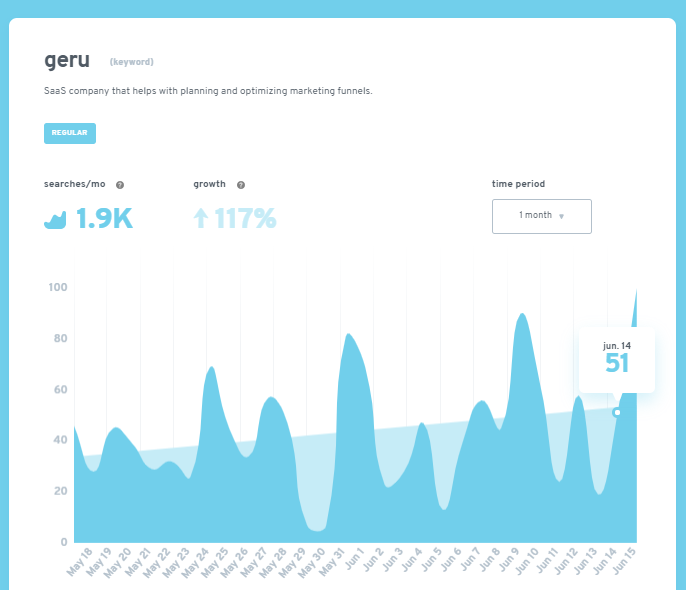 How can you increase website traffic or generate brand awareness if you provide similar services as Geru?
By creating a brand x vs brand y type of content where you highlight the differences between the two services and how your service benefits your customers.
8.
Surfer SEO

(keyword)

Data-driven SEO subscription service making recommendations for improving search rankings based on what is objectively working elsewhere.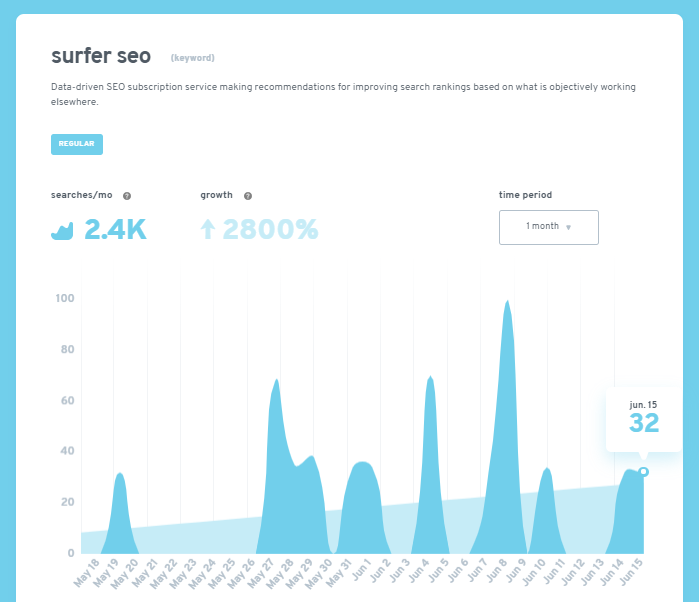 Every company with a website is competing to attract visitors from Google therefore Search Engine Optimization or SEO is one of the most searched for keywords.
Tools or platforms that provide businesses with recommendations on how to rank higher in search are in high demand. If you've had great results with your SEO strategy, share it in your content.
9.
Designrr

(keyword) EXPLODING

Software that turns blog posts and other forms of content into eBooks and Kindle books.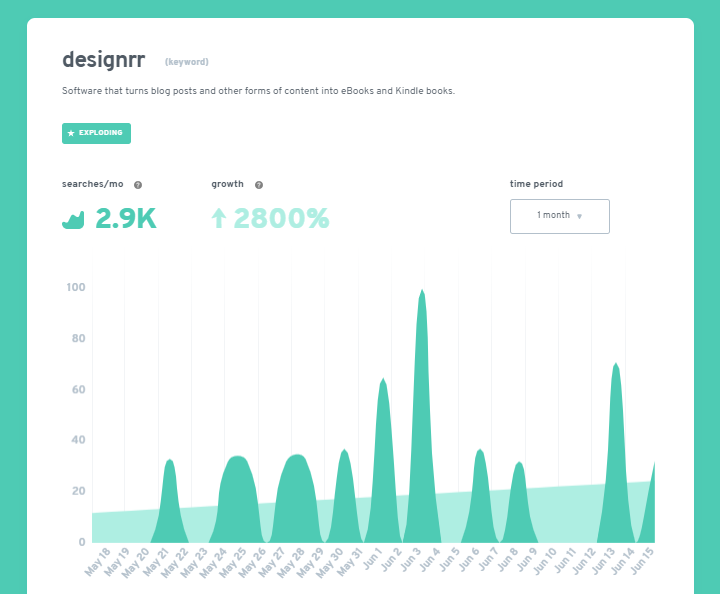 Doing content marketing is an amazing way to raise brand awareness and increase sales, but it's a long-term strategy and resource consuming.
Any tool that can take one piece of content and reshape it into a different format is invaluable to small and medium businesses.
Let's say you've struck gold with a traffic generating blog article. You can reach an entirely new audience by turning it into a video. Or a carousel on Instagram. Or a board on Pinterest.
Designrr is the latest talk of the town but you can also ride this wave by writing a blog article where you list other similar platforms besides Designrr.
10.
Teachable

(keyword) EXPLODING

Teachable.com is an online course creation and management software platform.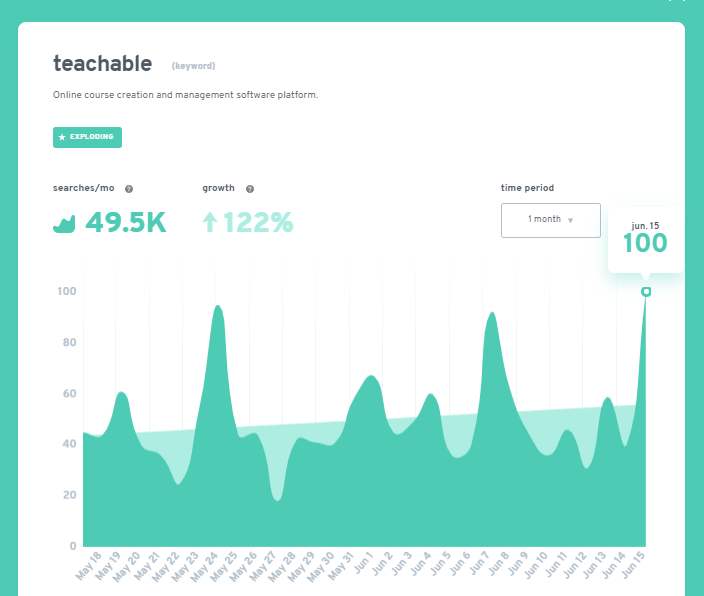 Why is the search for teachable exploding? We are now seeing a new economy growing exponentially: the creator economy.
Everyone has something to teach others.
Do you have a lush garden that you are dedicated to and work in every day? If you are willing to share knowledge, others are looking to learn from you.
Are you an experienced accountant? Small business owners are looking for specialists to teach them how to do their taxes.
If your customers are experts or specialists and are willing to teach others the tools of the trade, you could find ways to help them achieve this objective.
11.
Voice search SEO

(keyword)

The act of optimizing a website to include searches that are made using voice searches.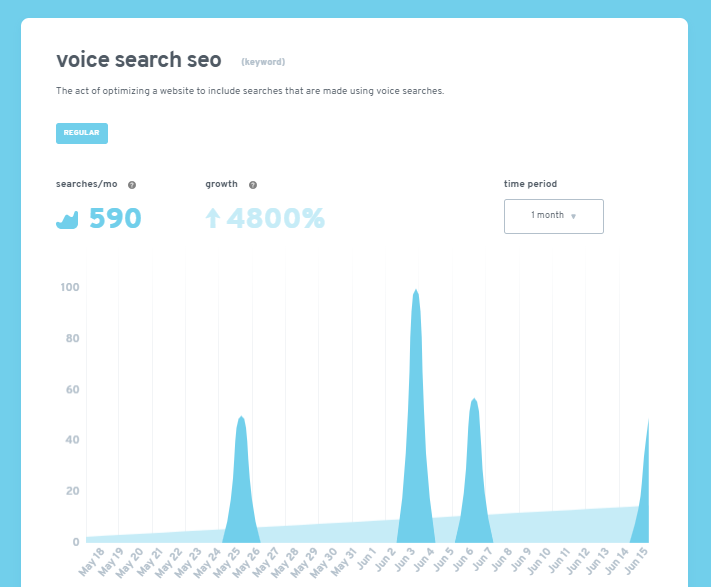 Amazon Echo dominates the digital assistant market at almost 70% followed by Google.
It's no surprise that voice searches are increasing and interest in voice search SEO has grown 4800%.
vCommerce is the next stage of eCommerce designed to include voice shopping.
Voice is changing customer behaviour and business owners and marketers must adapt. Create content that teaches your customers how to optimize their website for voice searches. If you are a marketer, learn more about voice here.