When talking about the future of business, Blockchain is on every entrepreneur's mind.
You may know Blockchain is valuable, but understanding how Blockchain works and how your business can benefit from it, can be a challenge.
Business events focused on Blockchain are opportunities for entrepreneurs to receive valuable information, to connect and network with professionals and be inspired to take their business to the next level.
Here are 4 Blockchain events that entrepreneurs can attend in 2019:
BLOCKCHAIN EXPO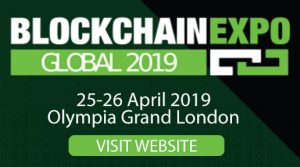 image source: blockchain-expo.com
Blockchain Expo is a blockchain focused conference and exhibition event dedicated to blockchain experts, enthusiasts and entrepreneurs.
The conference is dedicated to delivering top-level keynotes, interactive panel discussions, solution-based case studies and free workshops.
The conference aims at exploring the industries that are set to be disrupted the most by this new technology: manufacturing, retail, financial services, legal, healthcare, insurance, energy, music, government and real estate. 
The speaker lineup features executives from major companies like Coca-Cola, IBM, Allianz, Deutsche Bank, Kodak etc.
FUTURE BLOCKCHAIN SUMMIT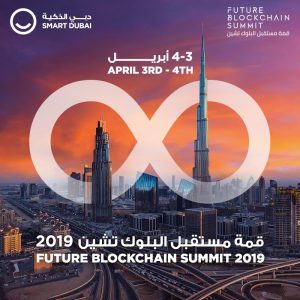 image source: twitter.com/futblocksum
Future Blockchain Summit is the gateway to the world's most advanced blockchain government and a meeting ground for industry leaders and tech start-ups.
During two days more than 1500 people will hear from over 60 speakers specialising in all areas of the blockchain ecosystem. Throughout the two days blockchain enthusiasts can connect with the blockchain leaders of the Dubai government and cutting edge global and startup tech leaders.
The summit's topics range from smart cities, energy and finance to real estate, healthcare and education.
The event is rich in content and very dynamic for attendees: panel discussions, case studies presentations, networking opportunities, exhibitions and showcases.
THE BLOCKCHAIN EVENT

image source: theblockchainevent.com
The Blockchain Event is dedicated to all entrepreneurs, developers and investors interested to learn everything about blockchain business models.
This event's attendees will learn how ICOs and cryptocurrencies can be leveraged to gain customers, add value to company offerings and differentiate products and services.
Industry experts and founders of cutting-edge global startups will discuss CBOE attention, potential regulation, security concerns and what the future holds for blockchain.
CRYPTO EXPO ASIA

image source: philippines.cryptoexpo.asia
The Crypto Expo Asia is not just about building network between crypto companies and gurus from all over the world but more so about getting to know what crypto world is actually about. Many up-to-date and vital questions of the crypto-world will be covered in the speaker hall and workshop rooms.
Here are a few topics that will be discussed: Blockchain business, Blockchain digital identification, ICO and White Paper projects, Crypto-exchange, cryptocurrency and crypto-trading, cryptocurrency futures, mining as actual business etc
This event is dedicated to brokers and investment companies, private investors, insurance, financial and HR organizations, traders, media, software developers, payment systems, law firms.