Are your projects losing money?
Your company runs projects for tier one companies, your team members are all qualified and talented. Yet you are losing money.
If you are a project manager or entrepreneur, you know that a successful project means finding the perfect balance when allocating resources: employers, time, expenses, tools.
Here are
3 project managements tools

to help you control your projects' resources:
1. HARVEST

Benefits of using HARVEST:
Control your project's profitability
Ensure your team's doing enough billable work to pay the bills by keeping track of billable hours and expenses.
See how close you are to your budget.
See how much time you've tracked to a project.
Find out who deserves a pat on the back and who needs a wakeup call.
See who is overworked. Move projects around or hire someone new to avoid employee burnout.
Compare capacity to actual tracked time
Find who might not be working enough.
Harvest tool help you make decisions easily by turning timesheet data into intuitive visual reports.
See hours, budgets, billable amounts, costs, and uninvoiced totals all in one place.
Break down all your data by person or task to get a better understanding of the project.
Integration with invoicing
Pull the billable time and expenses you've tracked into invoices and send them by email.
Estimate how long a project is going to take and who's going to work on it.
Figure out when your team can take on new work and who's available to do it.
See how much longer a project is scheduled to take and if it will go over budget.
Get enough advance warning so you can readjust or reach out to your client.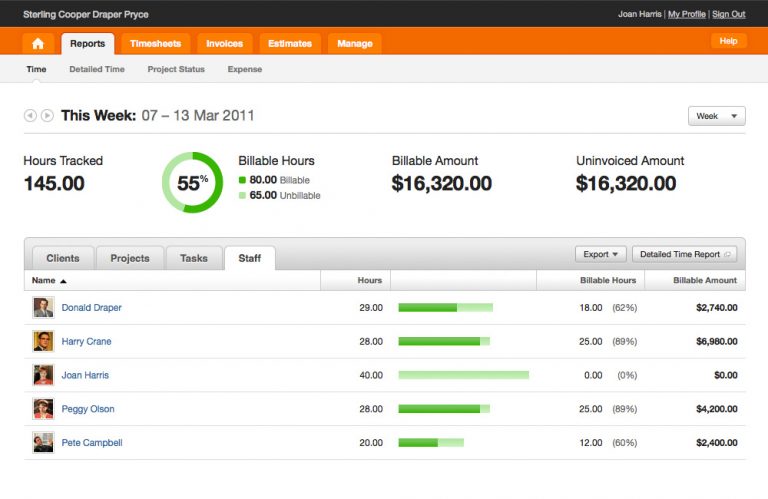 2. TOGGL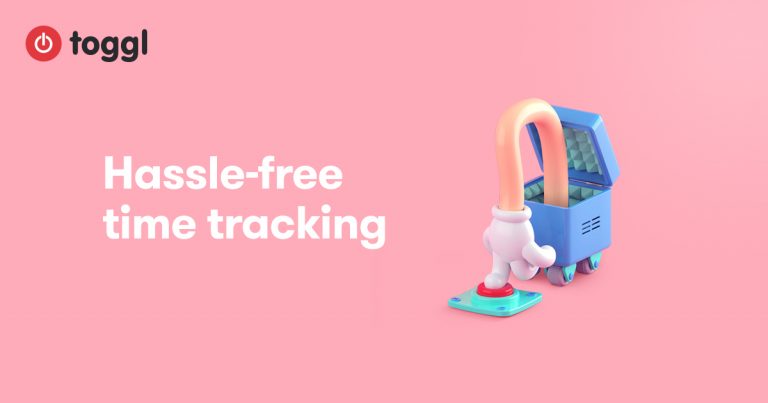 image source: toggl.com
Benefits of using TOGGL:
Super simple time tracking.
Flexible and powerful reporting – there are tons of ways for breaking down your data and getting the info to you.
Works everywhere – you can use TOGGL on all your devices.
The TOGGL button browser extension lets you track your time in 80+ online tools.
Get the big picture of where your hours are going, tweak your work and get more time for life.
Get a handle of your time allocation for different customers and projects.
Focus on the important things instead of micromanaging.
Analyze the profitability of the projects you do for your clients and for tracking your internal ROI.
Easier client negotiations
Show the data to your clients to make negotiations a lot easier.
TOGGL has extensions for Chrome and Firefox.
You can manage your project from your smartphone by downloading the Android or iPhone app.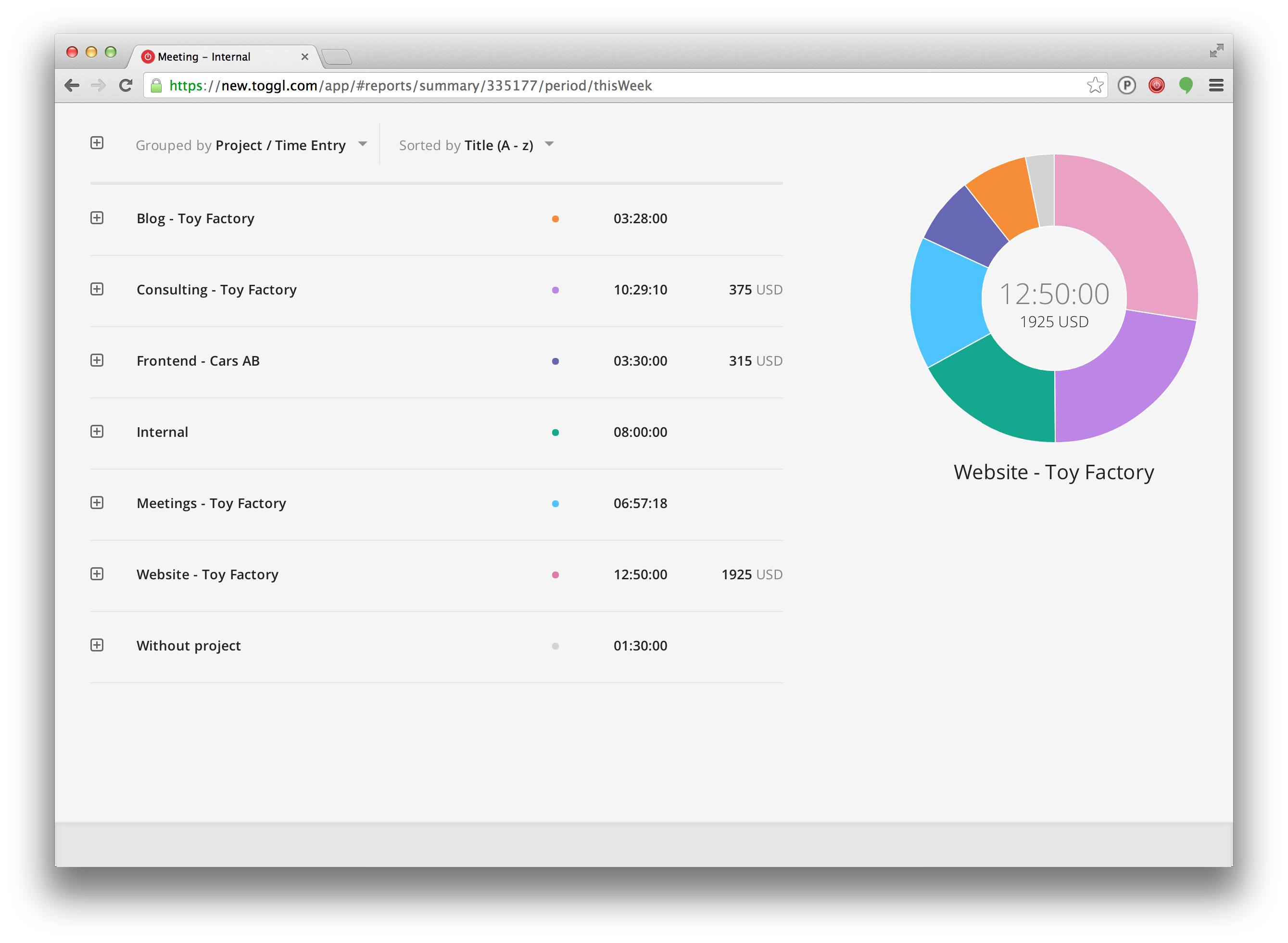 image source: toggl.com
3. ASANA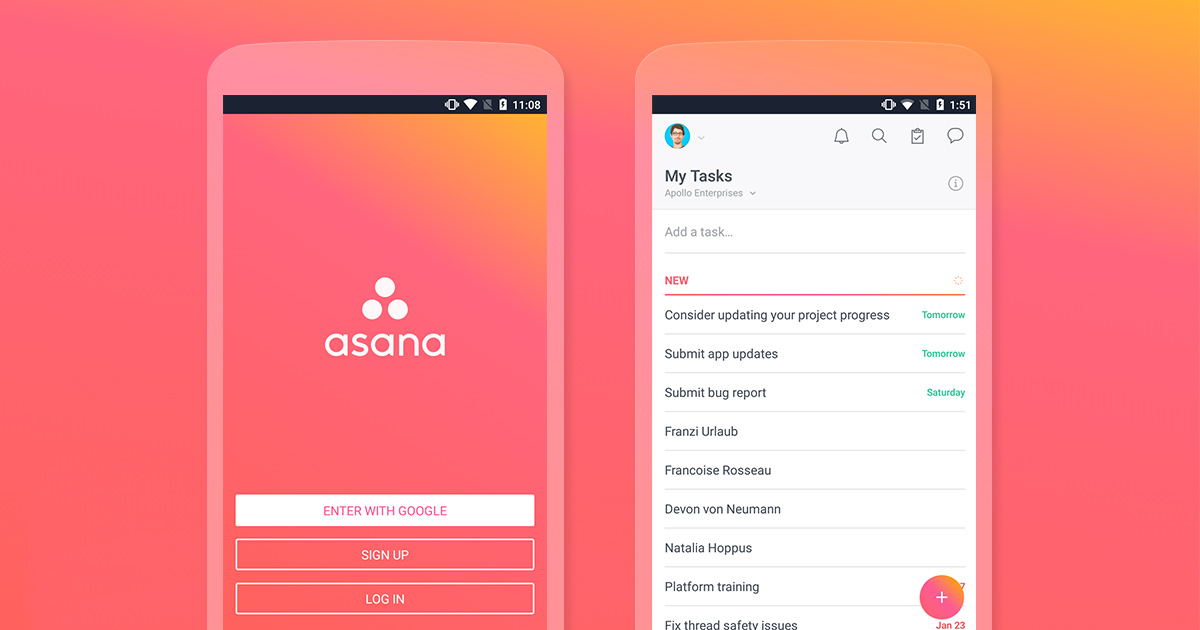 image source: design.google
Benefits of using ASANA:
Set up projects using Lists, Boards, Calendar, and Timeline. Share details, set deadlines, delegate tasks—and get work done.
Follow projects and tasks through every stage
You know where work stands and can keep everyone aligned on the team's objectives.
Create visual project plans to see how every step maps out over time.
Pinpoint risks and eliminate roadblocks even when plans change.
Work over various platforms
Bring emails, files, tickets, and more into Asana with over 100 integrations to choose from, so you can see everything in one place: Zapier, Slack, SalesForce, DropBox, Trello etc
Nail your timing by viewing work on a calendar. Easily spot holes and overlaps in your schedule and quickly make adjustments.
Use custom fields to track the info that's most important to your team or company, so it stays front and center.
Do you have sensitive projects? With ASANA you can make teams and projects private to create a safe space for sensitive work.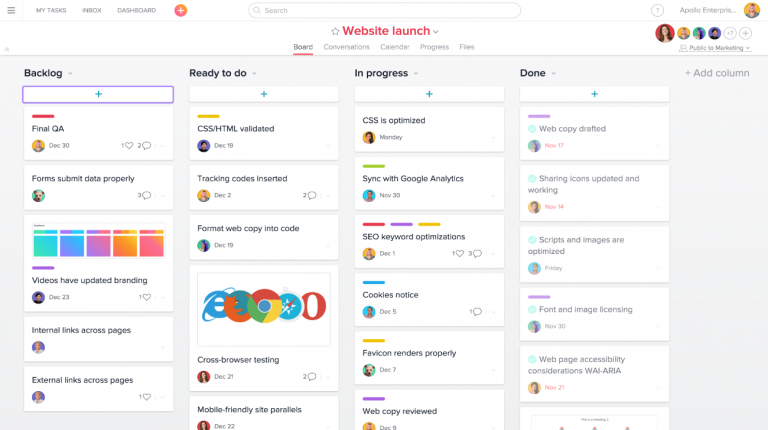 image source: asana.com