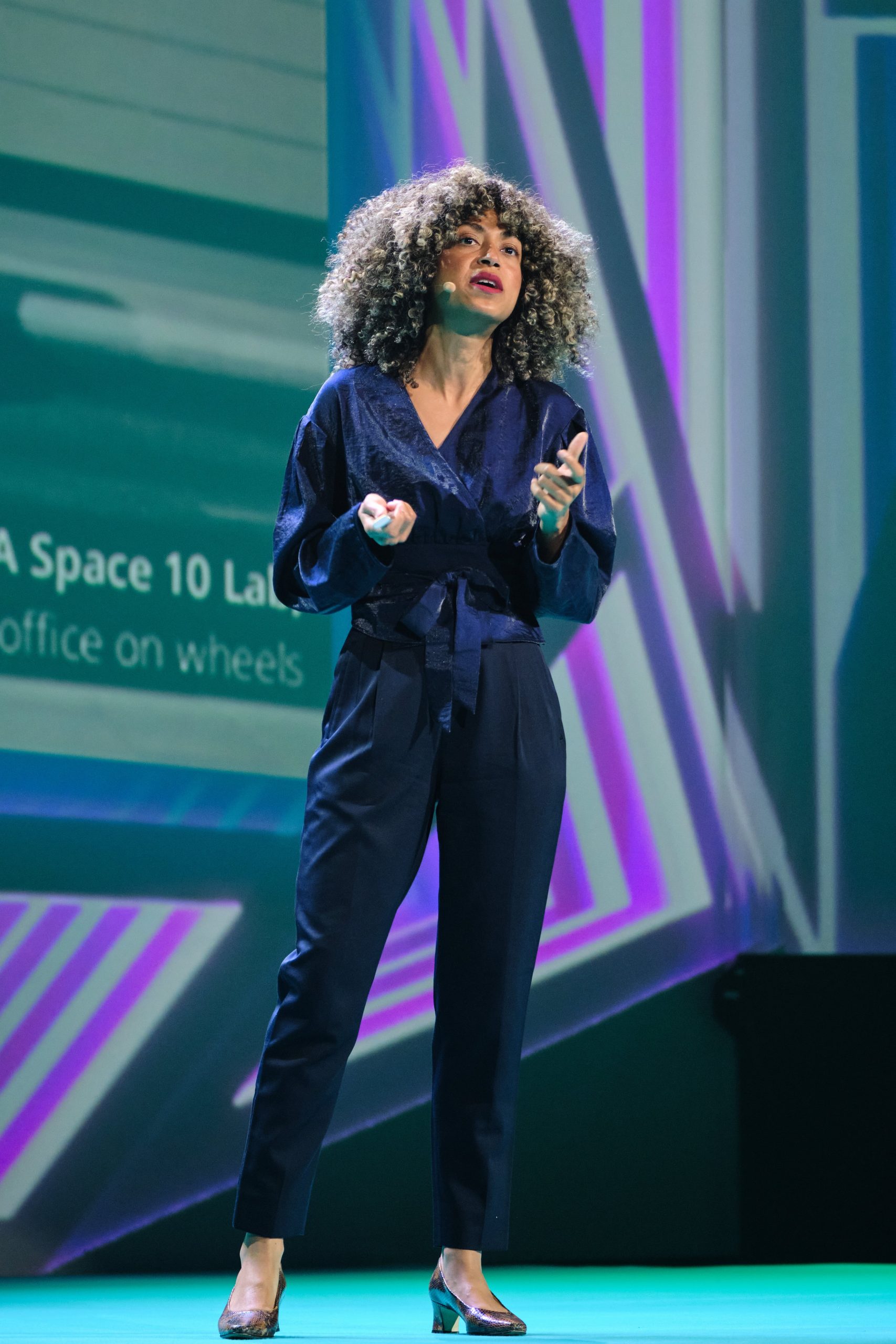 About Angela Oguntala
Angela Oguntala is a strategy expert on futuristic innovation who is consulting companies on how to design their internal process for a thriving business future.
She has rich expertise in sustainable transitions and experimental processes that catalyse innovation.
She has led innovation projects and advised global organizations with billions in revenue, among which we mention: Microsoft, IKEA, Hermes, Philips and others.
Angela has also led an innovation lab in Copenhagen, a group focused on designing and experimenting with emerging technologies.
She has worked with international organisations like the World Economic Forum and the World Trade Organisation to inspire toward building future-focused mindsets and catalyse cutting-edge projects based on innovation and incoming opportunities.
On a side of all the above, Angela is also:
A Salzburg Global Fellow – a distinguished recognition for her contribution to shaping a better world;
A Future Innovator – recognition received from The United Nations for her work on future-facing themes.