The sports trading card market is projected to reach $98.75 billion by 2027
Will you invest in it?
Before you answer, let's see what are the market's key drivers and main challenges so you can make an informed decision.
How big is the sports trading card market?
Sports card trading market statistics
Sports card trading market short history
Types of sports trading cards (printed + digital)
How valuable are your sports trading cards?
The world's most expensive sports card sold to date
How big is the sports trading card market?
The sports trading card market has been around since the 19th century closely following the history of baseball.
Although in the early days, sports cards were limited to baseball, over time, they would go on to include other sports: basketball, cricket, boxing and football.
The first producers of sports cards were tobacco companies so adults were mainly collecting them.
New market research shows the sports card industry was worth $13 billion in 2019 and is projected to reach $98,75 billion by 2027.
Sports card trading market statistics:
The number of baseball cards produced each year is about 1 to 2 million
Topps and Panini are the most popular brands and producers of sports cards
ESPN reports that over 950 million sport trading cards have been produced and counting
In 1993, there were over 4 million baseball card collectors, and now there are only around 900,000
The decline in interest is because the younger generation grew up playing video games, not watching sports
Today, there is a trading card resurgence as a direct response to the pandemic shutdowns in 2020
Sports Card Trading Market short history:
The beginning – 1886
The first official baseball card set was produced in 1886 by a tobacco company. The small card was meant to stiffen the cigarette pack and promote the cigarette brand. These tobacco cards were addressed to adults.
The 1950s
In the 1950s, baseball trading cards began targeting kids when Topps, a bubble gum producer, started inserting them into bubble gum packs. Topps was the leader in the trading card industry from 1956 to 1980.
The 2000s
In the early 2000s, the sports card industry struggled to go digital and launched digital sports cards. But what's the point of buying a digital sports card which is easily duplicated?
2020
The sports card fully embraced digital 20 years later when technology, in particular blockchain, was now able to produce original, unique and authentic sports cards in the form of NFTs.
8 types of standard sports cards (printed)
Do you know your sports cards? Here's a short breakdown.
Base card = A common card that is part of the main set
Insert card = a card that is randomly inserted into packs
Parallel card = A card that is a serial numbered version of another non-serial numbered card
Numbered card = A card where the manufacturer has stamped the print run onto
Short print card = a card that is limited in print compared to the base cards.
Autograph Card = A card that has been signed by the player
Game use or relic card = cards that contain a piece of game used material such as a jersey
Redemption card = the producer's promise of an autographed card that will come at a later time.
Sports cards & experiences as NFTs (digital)
NBA's Top Shot Moments
Tired of collecting the same old baseball cards? It's time to switch to basketball!
NBA provides basketball fans with a new kind of collectables: the Top Shot Moments. With the Top Shot Moments, fans can collect and own the NBA's greatest highlights.
Top Shot Moments are video clips of basketball plays with animations. These clips are licensed by the NBA and minted on the blockchain in limited supply.
Each Moment has a nonfungible token (NFT), which is unique to that specific Moment. The NFT proves the authenticity of the traded Moment, and without the need to send physical memorabilia, the transfer is very quick.
NBA Top Shot has earned over $700 million in total sales in less than a year. The NFT marketplace for basketball "moments" now boasts 1 million users.
How valuable are your sports trading cards?
Whether you are a newbie or a veteran collector, you need to ascertain the value of your sports cards.
The value of a trading card depends on a combination of the card's condition, the subject's popularity and the scarcity of the card.
The card's condition is graded by third-party grading services such as PSA. Collectors send their cards to have them graded. The PSA use 10 grades ranking from poor to gem mint.
The world's most expensive sports card sold to date
$6,6 million – The 1909 Honus Wagner T206 SGC 3, sold August 2021
$6 million – The 1914 Babe Ruth Baltimore News, sold June 2021
$5.2 million – The 1952 Mickey Mantle baseball card, sold January 2021
$5.2 million – LeBron James rookie card, sold April 2021
Record $5.2MM @KingJames card sets the record for the highest price for a basketball card. Ever. pic.twitter.com/y5O4vHKzDu

— PWCC (@PWCCmarketplace) April 26, 2021
$3.9 million – Mike Trout draft prospect card, sold August 2020
A 2009 Mike Trout signed Bowman Chrome Draft Prospects Superfractor series card has sold for $3.93 Million, making it the highest-selling sports card of all time. pic.twitter.com/aG0GkgrP2c

— CKZ🎗 (@zekedabengal) August 23, 2020
$2.3 million – Tom Brady rookie card, sold April 2021
Sources: Verified Market Research, Gold card auctions, Indoor Game Bunker, QY Research, Spectrum News1, Deseret, KTVN
Global Blockchain-as-a-Service market expected to grow by 62.73%
The global Blockchain-as-a-Service market size is expected to grow at an impressive CAGR of 62.73% to $52.5 billion by 2026, according to this report.
What is Blockchain-as-a-Service?
Blockchain as a Service (BaaS) is a type of blockchain service offering that allows business customers to use cloud-based solutions to develop, host and adopt their own blockchain applications, smart contracts and other relevant functions on the blockchain.
What are the main global Blockchain-as-a-Service market drivers?
The main drivers of the global Blockchain-as-a-Service market are:
The increasing awareness of the benefits provided by blockchain technology;
The need for security in transactions.
The business community is beginning to discover the many benefits that blockchain technology brings to the table. Born into the finance industry, blockchain technology is rapidly expanding outside it.
Looking to engage with your customers in a new and exciting way?
You should consider NFTs.
What is an NFT?
NFT stands for non-fungible tokens. A non-fungible token is a special type of cryptographic token which represents something unique.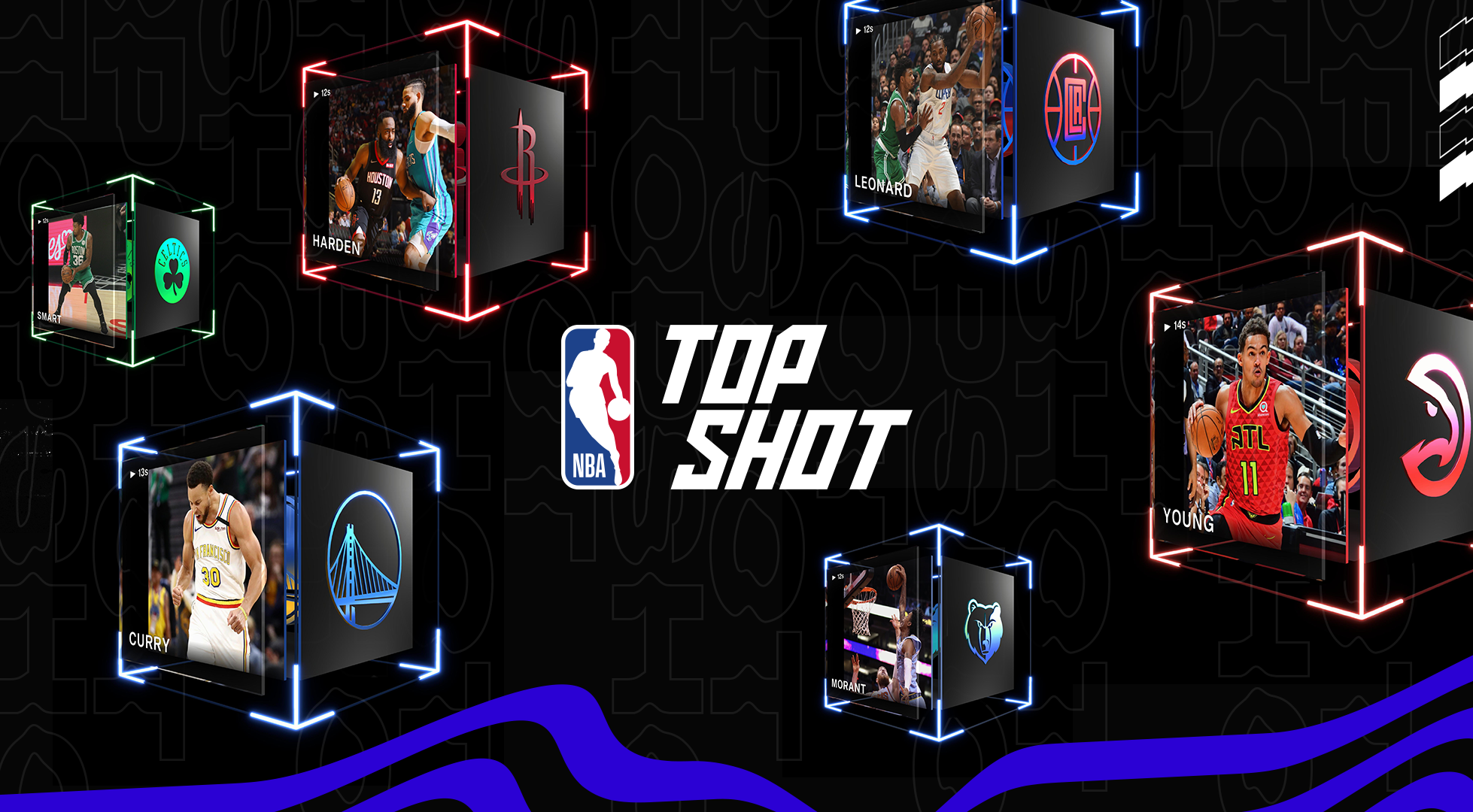 NBA games are watched by millions of fans worldwide. In an attempt to provide fans with a new experience, the NBA has taken the idea of physical memorabilia (the standard basketball cards) and upgraded it with the help of blockchain technology. And thus a new kind of collectables emerged: the NBA Top Shot Moments.
The Top Shot Moments are video clips of basketball plays with animations that fans can collect and own.
Is it possible to own a moment in time?
Now it is!
These clips are licensed by the NBA and minted on the blockchain in limited supply. Each Moment has a nonfungible token (NFT), which is unique to that specific Moment. The NFT proves the authenticity of the traded Moment, and without the need to send physical memorabilia, the transfer is very quick.
Fans love the Top Shot Moments: in just a week, sales increased by 100%, jumping to over $200 million.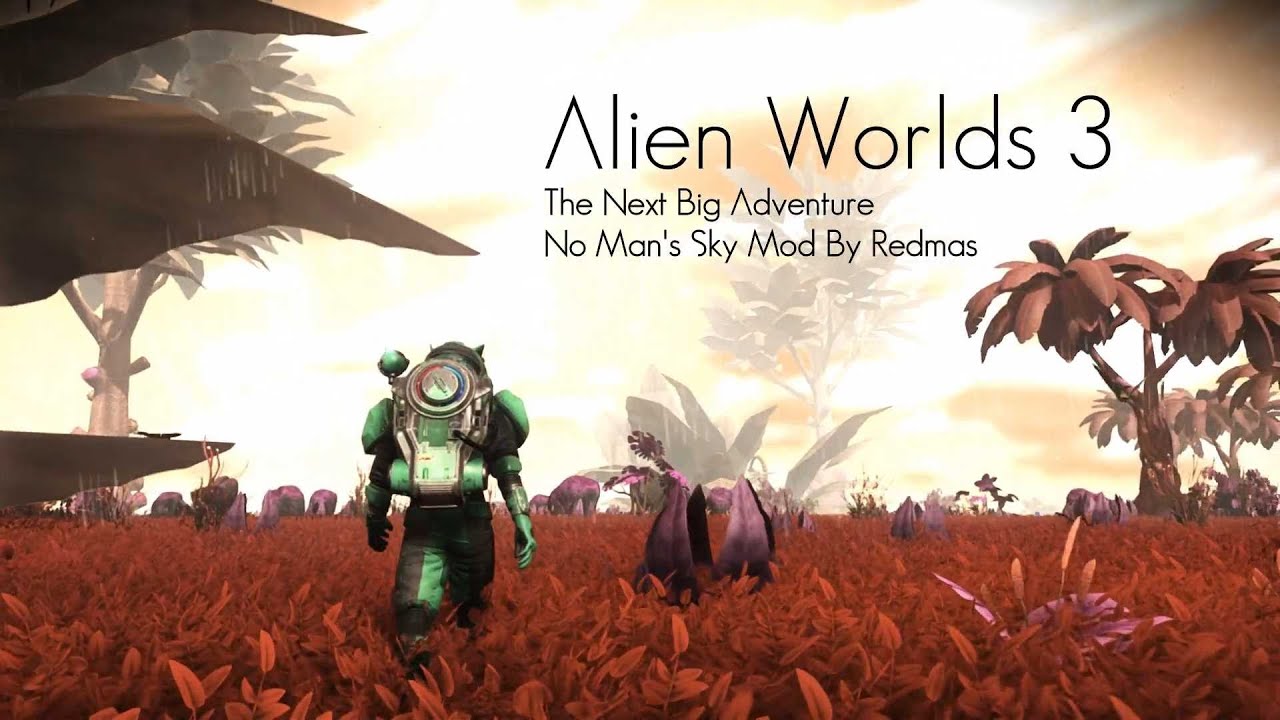 Gaming is another industry that benefits from blockchain technology.
Alien Worlds is one of the leading blockchain games on the market. Trilium, Alien Worlds' native currency, has driven users to the game and catapulted it to the number one ranked decentralized game by user base.
The game is currently hosting over 13,000 players and close to 20 million in-game transactions. Blockchain has allowed gamers to capitalize on their hobbies, ushering in a world where people of all skill levels can monetize their hobbies.
On average, Alien Worlds players are making anywhere between $60 to $300 per month. Top Alien Worlds players are pulling in about $35,000 per month.
In finance and banking, blockchain technology provides solutions to a wide range of problems.
For example, blockchain fixes the problem of paper in the bank guarantee process. Paper is slow and expensive and can be easily subject to fraud. Recently, the industry has announced its first standardised digital bank guarantee developed on a blockchain-based platform.
The banking industry had initially rejected blockchain and cryptocurrencies. Today many global banks like JPMorgan and Citi use blockchain technology.
JPMorgan has established a business unit solely focused on blockchain development and developed a peer-to-peer blockchain-based data network called Liink. Liink helps lower transaction costs and reduce the required time needed to resolve banking inquiries from up to a fortnight to a few hours.
What are the key global Blockchain-as-a-Service market challenges?
The challenges faced by the global Blockchain-as-a-Service market are closely related to the challenges faced by blockchain technology irrespective of industry.
Here are blockchain's main challenges according to this report developed by Deloitte:
1. Lack of understanding of how blockchain works
Businesses need to increase their level of understanding and decide if blockchain is right for them.
2. Collaboration
Businesses need to identify the problems or opportunities their organisations share with others in the sector and collaborate to harness network effects.
3. Culture
Blockchain technology requires a dramatic change in how we view the world. In order to embrace blockchain, the business environment needs to shift away from the traditional ways of doing things. From centralised to decentralized – that's a big step which some organisations are not prepared to take.
4. Regulation and governance
Blockchain applications are usually working outside existing regulatory structures. Regulators must understand the technology and its impact on the businesses and consumers in their sector.
5. Security and privacy
Because many blockchain applications are linked to known identities, questions are raised about privacy and the security of the data stored and accessible on the shared ledger.
Who are the top leaders in the global Blockchain-as-a-Service market?
List of the top leaders operating in the Blockchain-as-a-Service (BaaS) market are:
Oracle
Oracle Blockchain Platform Cloud Service is a solution that offers ready-to-use code for running smart contracts and maintaining a tamper-evident blockchain.
Microsoft
Azure Blockchain Service provides Microsoft customers with a foundation for blockchain apps in the cloud.
Accenture
Accenture offers blockchain solutions for frictionless business by bringing the right combination of capabilities to their customer's unique infrastructure, challenges and strategic vision.
Alibaba
Alibaba Cloud BaaS (Blockchain as a Service) is an enterprise-level PaaS (Platform as a Service) based on leading blockchain technologies. This service helps customers build a stable, secure blockchain environment.
IBM
IBM's blockchain platform has already proven its reliability and has been recognized as an industry leader.
Huawei
Huawei Blockchain Service is a highly-secure and efficient BaaS platform built for enterprise usage and blockchain app development.  The platform allows companies and developers to build and deploy blockchain applications much faster and cost-effectively on Huawei Cloud.
Join the Conversation
BCG growth-share matrix for Amazon
BCG growth-share matrix is a business framework that helps companies analyze their business units (i.e. their product lines) or any other cash-generating entities by their degree of profitability.
To show how you can use the matrix for your business, let's analyze e-commerce leader Amazon, specifically four of its products: Amazon AWS, Amazon Video, Amazon Live and Amazon Echo with Alexa.
Before placing each of these products in one of the four quadrants of the BCG growth-share matrix (i.e. cash cows, question marks, dogs and stars), we need to gather the latest information on market size, product market share and market growth rate.
AMAZON AWS
Amazon Web Services (AWS) is the company's cloud platform, offering over 200 fully-featured services from data centres globally.
AWS offers reliable, scalable, and inexpensive cloud computing services.
AWS Market – Cloud computing services
The global cloud computing market size was valued at $405 billion in 2021 and is expected to expand at a Compound Annual Growth Rate (CAGR) of 20% from 2022 to 2029 (source).
The market is comprised of three services: IaaS (Infrastructure as a Service), PaaS (Platform as a Service), and SaaS (Software as a Service).
AWS is developed with a combination of infrastructure as a service (IaaS), platform as a service (PaaS) and packaged software as a service (SaaS) offerings.
In 2021, AWS brought $62 billion in revenue, up nearly 37% year-over-year (source). 13% of Amazon's sales and a whopping 74% of its operating income were generated by AWS sales.
AWS Market share – 33%
AWS has 33% of the market, followed by Azure at 20%, Google at 7% with Alibaba Cloud close behind.
AWS market growth rate – 30%
According to the latest reports, the global cloud computing market is expected to grow by 20% annually.
Conclusion
With a 32% market share, growing nearly 30% year on year,
Amazon AWS is a STAR.
AMAZON VIDEO
Amazon Prime Video is a video streaming service available for Amazon Prime members.
Amazon Video Market – The video streaming service market (SVOD)
According to Statista, revenue in the video streaming market (SVoD) is projected to reach $71 billion in 2021.
User penetration will be 14.3% in 2021 and is expected to hit 18.2% by 2025.
In 2021, there are 1 billion users of video streaming subscriptions.
Amazon Video Market share – 22%
As of January 2020, there are 150+ million Amazon Prime Video users.  The service is available in over 200 countries internationally.
In 2018, Amazon's Prime Video Channels Biz generated $1.7 billion, which was expected to reach $3.6 billion by 2020 (source).
According to Forbes, in 2020, due to people spending more time at home, Prime Video service emerged as another big player in the streaming wars climbing rapidly in the top 3 global video streaming service providers to a 22% market share. The company had announced plans to spend $7 billion on content last year.
Netflix, the leader of the market, jumped to over 200 million streaming subscribers in 2020 and unsurprisingly, announced a $16 billion budget for new content. Total Netflix 2020 revenue came to $25 billion, up from $20 billion in 2019.
Amazon Video market growth rate – 23%
Revenue for the global video streaming services market is expected to show an annual growth rate for the period 2021-2025 of 11%, resulting in a projected market volume of $108billion by 2025.
The latest reports submit that in 2020, Prime Video subscriptions accounted for 23% of SVOD subscriptions, a sharp increase from its previous 14% last quarter (source).
Conclusion
Amazon Video has been growing steadily over the past few years and in 2020 the number of subscribers received a boost. Currently the 2nd most popular video streaming service provider, Amazon Video has still a long way to go and a lot of money to invest. According to the BCG growth-share matrix,
Amazon Video is a star

.
AMAZON LIVE
Amazon Live is a live streaming service that allows sellers to "promote discovery" of their products by hosting their own livestreams for customers on Amazon.
According to data from Sensor Tower, Amazon Live was released in February 2019.
Amazon Live is the company's second attempt at live-streaming. Back in March 2016, Amazon launched its first foray into live stream shopping, Style Code Live. Style Code Live was focused on fashion-related Amazon products.
Amazon Live – live commerce market
Live commerce is growing rapidly. It's estimated to already be $60 billion annually. Last year over 430 million people, about 30% of China's population, viewed livestreams, and in 2020, it's projected to reach 560 million, or around 39%. Sales from live streams are expected to grow more than 100% in 2020 vs. 2019 (source).
Live-streaming is rapidly transforming into a standard feature for e-commerce. Taobao's live commerce surged in 2019, achieving a growth rate for live-streaming-prompted-sales of over 150% for three consecutive years, making it the fastest growth model of e-commerce globally. In China, the latest reports show that the live commerce market has reached $66 billion in 2019 and is expected to double in 2020.
During last year's Singles Day, Taobao saw an increase of more than 220% in the number of merchants participating in live streaming over the past 12 months. Gross merchandise value (GMV) sold during the 2020 Singles Day reached $74billion (source).
Amazon Live market share – N/A
Amazon Live is just starting out so I couldn't find statistics related to its market share.
Amazon Live market growth rate – N/A
Sales from live streams are expected to grow globally more than 100% in 2020 vs. 2019 (source). Although live shopping has been reported to increase sales, Amazon hasn't released any statistics on how many sellers use its Live platform yet. To be on the safe side, let's assume the live platform to have a low market growth.
Conclusion
Live e-commerce is growing exponentially. Remember the internet boom in the early 1990s? This is the stage we are at with shopstreaming and China is the spearhead. With a low market share and low market growth, in a hyper-growth market,
Amazon Live is a question mark type of product

. With the right resources and strategy, Amazon Live could transform into a star. But if the market conditions are not assessed correctly, it could downgrade into a dog type of product.
AMAZON ECHO + ALEXA
The Amazon Echo with Alexa, the virtual assistant is a smart speaker.
In January 2019, Amazon's devices team announced that they had sold over 100 million Alexa-enabled devices.
Amazon generated about $1.4 million in Alexa "skill" revenue in 2019 — about 25% of the forecasted $5.5 million. Despite its success with homeowners, Amazon Echo with Alexa is yet to prove a financial success.
Amazon Echo + Alexa – Smart speakers market
Amid the COVID-19 crisis, the global market for Smart Speaker was estimated at $2.7 billion in the year 2020. The market is projected to reach a revised size of $19 billion by 2027, growing at a CAGR of 32% over the analysis period 2020-2027 (source).
Amazon Echo + Alexa market share – 21,6%
Amazon was the leading vendor in the global smart speaker market, having a market share of %21.6% in the second quarter of 2020.
Google is Amazon's closest competitor, with a share of 17.1% in the same quarter. Chinese vendors Baidu, Alibaba and Xiaomi have become strong players in recent quarters, thanks to growing demand in the Chinese domestic market (source).
Amazon Echo + Alexa market growth rate – 32%
The smart speaker market is growing at a CAGR of 32%.
Conclusion
In 2017, Amazon Alexa had a market share of almost 80%. Google began developing and investing in its own smart speaker and gnawing at Amazon's lead. Currently with a shrinking 21,6% market share, negative market growth and underperforming revenue, in a growing market,
Amazon Alexa is a dog type of product

.

Join the Conversation

We'd love to hear what you have to say.

Get in touch with us on our LinkedIn Page, Facebook Page, Twitter or TikTok.
Porter's Diamond Model analysis: Louis Vuitton and BMW
The Porter Diamond Model, also known as the Porter Diamond Theory of National Advantage is a business framework that describes a nation's competitive advantage in the international market.
The model also highlights four factors that companies looking to expand their business internationally can take advantage of to achieve competitiveness in the market.

How to grow your business with 1 strategy framework
The Porter Diamond Model includes 4 attributes
The Porter Diamond Model analyzes a nation's advantage against four broad attributes that each nation establishes and operates for its industries:
1.Factor Conditions
This attribute defines the nation's position in factors of production, such as labour, land, natural resources, capital or infrastructure, necessary to compete in a given industry.
2. Demand Conditions
The second attribute of the Porter Diamond Model refers to the nature of home-market demand for the industry's product or service.
3. Related and Supporting Industries
This attribute reveals the presence or absence in the nation of supplier industries and other related industries that are internationally competitive.
4. Firm Strategy, Structure, and Rivalry
The Firm strategy, structure and rivalry attribute highlights the conditions in the nation governing how companies are created, organized, and managed, as well as the nature of the domestic competition.
For in-depth information on Porter's Diamond Model, check out this article!
Theoretical knowledge is good but it's only the starting point. Analyzing real-life examples are the best way to learn about a new business framework or model. It helps you put things in perspective.
For the purpose of this article, let's look at two global brands and how the Porter Diamond Model is applied to them: Louis Vuitton and BMW.
Louis Vuitton – a Porter Diamond Model case study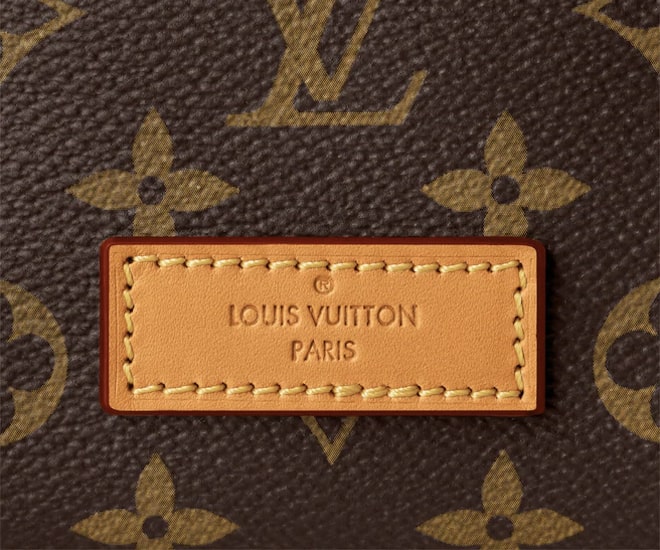 With a brand value of over $51 million in 2020, Louis Vuitton is the most valuable luxury brand in the world.
France is the company's home base but since its inception more than 150 years ago, Louis Vuitton has expanded in 50 countries and has a retail network of over 4,910 stores worldwide.
What is the secret of Louis Vuitton's success? Read Louis Vuitton: The story behind the brand.
Louis Vuitton: Factor and demand conditions
When you think of luxury, you think of France.
France is the world's capital for luxury goods, haute-couture fashion, cosmetics, perfumes and accessories and the home for famous international houses such as Chanel, Dior, Givenchy, L'Oreal, Clarins, Lancome, Hermes, Celine, Louis Vuitton etc.
It's not by chance that France has such a strong cluster of luxury brands.
The country's luxury goods industry has a long history which began more than 500 years ago.
Eight hundred years ago, France was Europe's silk centre with a booming silk industry.
King Louis XIV, the country's most fashionable royalty recognized the importance of luxury goods to the national economy. Under his leadership, the country developed a powerful textile industry which in turn boosted trading and the country's infrastructure.
Fast forward to the 21sth century, France is synonymous with high fashion and luxury goods.
The fashion and luxury goods industry has a direct turnover of €150 billion. The share of French GDP generated by fashion is 2.7%. There are 1 million jobs in the fashion industry (source). The workforce in the industry is highly skilled. Experienced craftsmen or seamstresses sometimes receive an 18-month to 2-year training.
France was the perfect country for Louis Vuitton to be born in. The country provided the luxury brand with perfect factor conditions.
The French are known for their good taste and high fashion style so the brand had to work hard and innovate to meet the needs of such demanding customers (demand conditions).
This, in turn, helped them expand internationally and retain their competitive advantages.
With 37% of global sales, the Asian market is Louis Vuitton's biggest revenue source.
Surveys show that 92% of Japanese women own a Louis Vuitton handbag and sales in China rose by more than 50% and in August last year when the brand reported record sales at its largest store in Shanghai.
Louis Vuitton: Related and Supporting Industries
The country also ranks high in the Related and Supporting Industries attribute for the luxury goods industry.
The industry's development has been in close relationship with many subsectors such as textile and apparel, garments and embellishments, and sewing machinery. It's an ecosystem whose members pressured each other to improve and innovate for mutual benefit.
Louis Vuitton: Firm Strategy, Structure, and Rivalry
In France, the luxury goods industry is highly competitive.
With pressure from competitors, online sales increase and technology disruption, Louis Vuitton's business strategy is to grow through acquisitions.
The brand is part of LVMH, the world's largest conglomerate which came to be in 1987 when Louis Vuitton merged with champagne and cognac producer Moët Hennessy.
Over a period of 34 years, LVMH acquired more than 70 famous luxury brands. The latest acquisition is Tiffany & Co.

How to grow your business with 1 strategy framework
BMW – a Porter Diamond Model case study
BMW: Factor and demand conditions
Germany played a major role in the history of the automotive industry.
It was Karl Benz, a German mechanical engineer who designed and, in 1885, built the world's first practical automobile to be powered by an internal-combustion engine. Today, Germany is renowned for its powerful and innovative cars.
The largest industry sector in Germany is the automotive industry. Vehicles make up almost 17% of total exports.
The automobile industry generated roughly 426 billion euros in total sales in 2018.
With 882,000 manufacturing jobs in the automotive industry, Germany ranks first among European countries.
The country is a primary location for innovative car manufacturers and suppliers and is home to powerful brands such as BMW, Audi, Volkswagen, Mercedes etc.
One of the factors underlying German success is that the workforce is created. German students benefit from the country's dual system of education where they combine vocational education with apprenticeships. This type of education supplies the country with a steady flow of highly skilled workers.
The German automotive industry benefits from a strong industrial core, first-class infrastructure, a highly-skilled workforce and cutting-edge research and development.
BMW has become a prestige global brand, operating 31 plants in 14 countries, including the largest car manufacturing plant in the world.
BMW has taken advantage of the factor conditions provided by the country. Ranked 2019's 3rd most valuable car brand in the world, the company didn't start as a car manufacturer, but as an aircraft engine manufacturer.
The brand's success relies on its outstanding car design, technological innovation and workforce.
As the Porter Diamond Model recommends, the brand grows its own workforce. The BMW Manufacturer-Specific Advanced Training (MSAT) program provides students with extensive training on BMW vehicles thus preparing them to work for the company.
BMW: Related and Supporting Industries
BMW cars are high-quality automobiles.
The brand carefully selects suppliers in subsectors of the automotive industry such as parts and components, heating, ventilation, air conditioning, electronics etc. BMW depends upon a network of over 100 auto parts suppliers from all over the globe, though approximately 50% of its suppliers are either located in Germany or are subsidiaries of German-based companies (source).
BMW: Firm Strategy, Structure, and Rivalry
BMW faces tough competition both domestically and internationally.
The company's competitors are legacy brands much like itself.
On the local market, car automakers differentiate themselves through brand positioning.
In recent years, German car manufacturers have been struggling to adapt to new technological challenges (car connectivity, e-mobility), environmental challenges (green technology) and new entrants such as Tesla.
To stay ahead of the competition, BMW is using a competitive strategy which builds on market relevance, competitive services and research and development.
And it continues to make cars that consumers can emotionally relate to.
Join BRAND MINDS 2023 and learn strategic business moves to uncover new markets and build a thriving business from Bestselling Author of Blue Ocean Strategy Renée

 

Mauborgne.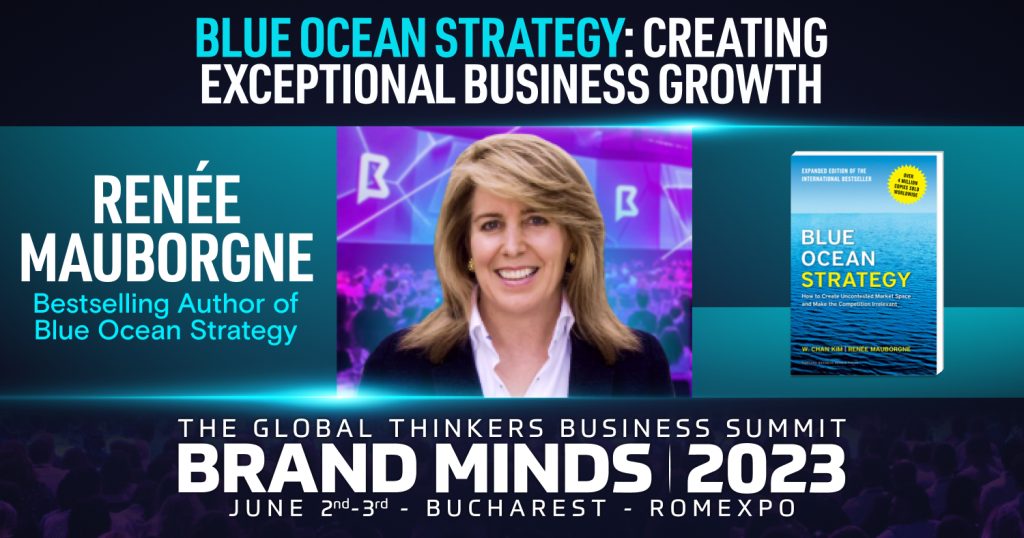 We'd love to hear what you have to say.
Get in touch with us on our LinkedIn Page, Facebook Page, Twitter or TikTok.
Main questions before planning a marketing research
A marketing research done right needs planning and the important and right questions asked on time.Therefore, we decided to show you some of the questions we believed you should make sure you ask yourself,your department and your business,prior to starting a marketing research.
What do I want to achieve with the marketing research?
Do I need help with it? / Do we need to hire a research company?
How can I reach my target?
What other organizations have asked and answered comparable question to ones I have?
What experts have insights into the questions we want to answer?
Are there industry associations with ideas on answers or research methods to make us smarter?
Are there other organization's surveying our audience that might allow us to include some questions?
Could I propose a joint research project with another organization to satisfy our mutual needs?
Are there university programs where students can conduct research for us?
Is the target market winning anything out of my business?
Is the target market easy to be managed or how hard is it to be managed?
Whom is my main competition?
Common grounds on European viewability principles
The European Viewability Steering Group (EVSG), a cross-industry body originally formed towards the end of 2015 by the Interactive Advertising Bureau Europe (IAB Europe), the European Association of Communications Agencies (EACA) and the World Federation of Advertisers (WFA), announced on August the launch of a comprehensive European Viewability Certification Framework.
This includes the publication of the first set of European Viewability Measurement Principles and will soon be followed by the launch of a Request for Proposals (RFP) process to identify suitable auditors across the region.
The Measurement Principles have been created to help reduce discrepancies in the data provided by different viewability measurement tools. Extensive consultation has been conducted with a broad range of industry stakeholder groups including – publishers, media agencies, advertisers, measurement companies, ad technology providers, national, international and cross-industry trade bodies. Notable contributions have been provided by the MRC in the US; JICWEBS in the UK; BVDW, AGOF and OWM in Germany; Digital Ad Trust in France; and key national trade bodies across Europe.
The Measurement Principles will be used as the basis for evaluating the performance of the technical approach undertaken by the viewability measurement companies. An evaluation report will be produced to help inform the potential issuing of a European Seal of Accreditation. The Seal will be recognised by all participating European markets and will remove the need for further market-by-market accreditation.
The ongoing management and implementation of the Certification Framework and awarding of the Seals will be undertaken by a related body called the European Authority (EA) – resourced by representatives from IAB Europe and EACA. The EA will work in conjunction with the appointed national bodies to ensure the certification framework is implemented effectively in each market.
The Certification Framework has been designed to offer a consistent solution across all European markets – irrespective of the existing status quo. In the interests of contributing towards the development of consistent, global standards, the EVSG envisages that the European approach will provide useful guidance for other regions or markets seeking to develop similar solutions.
Alison Fennah, Executive Business Advisor, IAB Europe said: "With digital ad spend surpassing €40bn it's ever more critical to reinforce the quality of the digital advertising environment to underpin the delivery of free content. Ensuring that viewable impressions are measured correctly and consistently is a key first step. This initiative is designed to enable Europe's varied markets to collaborate and create regional standards and deliver local growth."
Jon Chase, Chair Media Agencies Council, EACA noted: "EACA are committed to helping shape and implement the drive towards improved viewability measurement standards across Europe and beyond. The ultimate objective being to establish a fully viewable digital ad environment. Whilst other challenges in the digital advertising ecosystem also require increased focus, reducing data discrepancies between the different viewability tools is a crucial step towards enhanced accountability and trust in digital media metrics."
 Rob Dreblow, Global Head of Marketing Services, WFA said: "Whilst advertisers investing online often work with their own definitions of a viewable impression, it is critical to have a baseline of quality in terms of how to measure a genuine opportunity to see. Building on the excellent work in the US and UK, we hope this initiative will serve to help markets around the world reduce discrepancies and improve the quality of viewability measurement as this project develops into global guidance."
More about the whole process one can read here.
Meet Joe Escobedo, One of Singapore's Brand Minds
Recognized as one of the "Top 20 Content Marketers" worldwide and awarded the "Most Influential Global Marketing Leader" at the World Marketing Congress, Joe has helped countless organizations and executives transform from relative unknowns to superheroes online. He has also created and led successful digital marketing, branding and PR campaigns for​ both​ ​startups​ ​and Fortune 500 firms. He is a contributor for both Forbes and the HuffPost, as well as an award-winning speaker.​ ​His articles, interviews and talks have been ​read or heard by nearly one million people.
What is the significance of Joe Escobedo "The Brand Builder" and what is the story behind it?
"The Brand Builder" is a moniker given to me by my colleagues when we were trying to create 'superhero' names for the team.
You worked with companies from U.S., China and Singapore, which market did you like the most and why so?
The safe answer would be Singapore, but my five years in the gauntlet known as China made me what I am today. It taught me humility and the importance of guanxi (relationships).
Name one situation that made you want to quit and change your career.
I want to learn something everyday so there were times in my career where I felt like I wasn't learning anything new or pushing myself hard enough. It's during those times that I've transitioned to a completely new field or market. Sometimes I've failed miserably, but I learned from each experience and have grown from it.
Name one situation that made you want to go forward.
I'm driven when people tell me I can't do something. I've been told that more times than I can count throughout my career. During those times, I think in my head, "hold on a second and watch this!"
What do you think are the most difficult challenges marketeers have to face in Asian markets nowadays?
Taking a long-term view. Too often, global headquarters look to the regional office in Asia and say, "You're our growth engine now so you should be growing at a double-digit rate." The problem with that is that it forces marketers to look only at the month ahead, rather than what's going to rise up and disrupt their industry next year.
Investment matters. If you would invest in one particular business field nowadays. What would that be?
If I were looking for some quick cash, I'd say anything A.I. related. But I generally play the long game so I'd invest in things people always need, like food and toilet paper.
If you could change something about Singapore's marketing community to improve it in any way what would that be?
I'd encourage the Community to take risks and invest more in digital. An ad plastered over the MRT may look great but what's the return on your investment?
What made you settle down in Singapore?
The short answer: love. I followed my wife who received a job offer before I did.
Meet Joe Escobedo, The Man behind the suit
Name one good habit that helps you deal with your active life.
Reading to my daughter, because in that moment, I'm not Joe "The Brand Builder." I'm whichever character I'm reading in the book.
Name one bad habit you can't quit.
Speed walking. I tend to walk like I'm always 15 minutes late to a meeting.
If you could be anything else but a marketing leader, what would you be?
In another life, I would've been a film director. I wrote, directed and edited a sketch comedy movie when I was in college. I loved the experience and think I could've been a third-rate Christopher Nolan.
You are recognized as "One of the Most Influential Global Marketing Leaders". What's your favorite movie of a global marketing leader?
Don't know if it's about a global marketing leader per se, but Game of Thrones. After over a decade as a marketer, I see too many similarities between that show and the marketing world, albeit slightly less violent. For instances, strong alliances with the "right" groups can help you get closer to the corporate Iron Throne.
Tell us your favorite book. What's the best thing you learned from it?
"How To Win Friends & Influence People," by Dale Carnegie. I've read the book at least 10 times and everytime I 'learn' something new. My favorite lesson is about putting yourself in the other's shoes – thinking about what they would want rather than what you'd want them to do.
Name the most important value you have.
Grit. It's the only reason I'm still around and kickin' in the professional world. Because even when I get battered to the ground, I claw my way back up. It's an invaluable trait for any marketer or entrepreneur.
Name the most important value a leader should have.
Empathy. Every boss wants to make the most profit they can but they can only do so with a strong team behind them. And the only way to build and retain a strong team is to empathize with your staff's situation. If they get demotivated because a client scolded them, then give them a pep talk. If there are unseen circumstances that caused them to miss a deadline then be understanding to their situation.
If you could compare your journey as an entrepreneur with a song, what song would you choose?
"Highway To Hell." Just kidding! Instead of a song, my journey can be best described by "The Road Not Taken" by Robert Frost. From my move to China when I was 22, my career has been characterized by these lines: "Two roads diverged in a wood, and I— I took the one less traveled by, and that has made all the difference."
Tell us the funniest experience you had this year related to your work.
Some of the funniest moments during the past year happen behind-the-scenes. For instance, we use to have "Happy Friday" dance parties at my company. And I'm not one to brag but my rendition of "Hotline Bling" by Drake stole the show.
If you would give our readers one advice from your professional experience, what would that advice be?
To quote the great Conan O'Brien, "If you work really hard, and you're kind, amazing things will happen." I truly believe that. Because everyone wants to help the hardworking nice guy or gal.
 What is your biggest expectation for the Brand Minds ASIA event?
I'm looking forward to seeing Gary V walk on stage to a deafening cheer, unleash some savage knowledge and drop the mic.
The best media mix for your brand in 2017
The media market is changing under our eyes, each year bringing something new. It's more than obvious that, even if you are representing a smaller brand, it's not enough to rely on a website or social media page alone if you want to be competitive in the marketplace. Moreover, the media channels that used to work very good for you two or three years ago may very well not be the best ones to use anymore.
According to Initiative and their report Media Fact Book 2016, in Romania the TV continued to be in 2015 the rising engine of the media market, having a push of volumes of 7 percent compared to 2014 and reaching the EUR 212 million margin. Other channels that grew were the online (a boost of 12 percent and reaching EUR 57 million) and the radio (a 5 percent boost, until EUR 19 million). The OOH remained stable at EUR 28 million.  Moreover, Initiative estimated that the media market would reach in 2016 EUR 351 million this year, following a 6 percent growth. The evolution on each channel is similar to the one in 2015 – the TV market will grow with 6 percent, the online with 12, the radio with 5, while the OOH will remain the same and the print would continue to drop still with 10 percent. In this context, the approaching of the digital next to the TV in the consumers' preferences are, the amplitude that the mobile took, the influence of the multi-screening or the forever bigger importance of the content's quality has over the rise of the media budgets.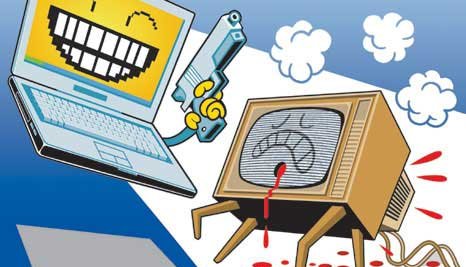 source: Linkedin
With a well-chosen media mix, you can build the kind of name recognition and buzz for your company that isn't possible with single-pronged approach. A mixture of owned, paid and earned media will help ensure your marketing efforts are reaching your target audience.
Consumers want brands that are useful and accessible, and most of all, entertaining. Marketers will continue to pull out all the stops to counter declining ad receptivity. In 2017, we'll see more branded content and less regular advertising. Get ready for more native content, short and long form video, branded filters, and emoji and PR stunts. But it won't end here. The specialists forsee that the marketers will forge ahead with new technologies such as 360 video, augmented reality, virtual reality and artificial intelligence (chatbots performing customer service and sales functions), making the landscape ripe for new creativity. Marketers will also closely monitor effectiveness as studies start to show which formats consumers find annoying and intrusive, particularly on mobile.
These advancements create new challenges for marketers. Far from a controlled consumer view of a brand (TV, outdoor, instore), marketers will face multiplatform, multi-device, in and out of walled gardens, all differently experienced by every consumer. Geotargeting will be seen as a commercial opportunity and Snapchat itself is using geofilters to let people know where to find a Snapbot vending booth. Brands will move quickly into customized/personalized creative content, delivered in a targeted way via programmatic buying. We will see more sequential content as marketers consider using retargeting for a more strategic and persuasive catenation of consumer messages.
In a media landscape of ongoing dramatic change, advertisers will more aggressively adopt multiple media alternatives to reach and connect with their audiences throughout 2017. Synergies will become more important than any single channel and the collective weight of all channels put together. Marketers will be focused on understanding the role each media plays within a broader plan and how they rub off to produce synergistic effects. The concept of synergies has been around for some time but what has changed is the planning aspect and the application of a discipline to the selection of channels to maximize its impact. Cross media studies conducted by Kantar Millward Brown show that globally 25% of media effectiveness has been attributed to synergies, and nearly 40% in APAC. These numbers are not only growing but increasingly we are seeing non-TV synergies emerging as advertisers and agencies start to get their heads around this. The two broad parameters needed to leverage synergies are – creative synchronization and media duplication and phasing.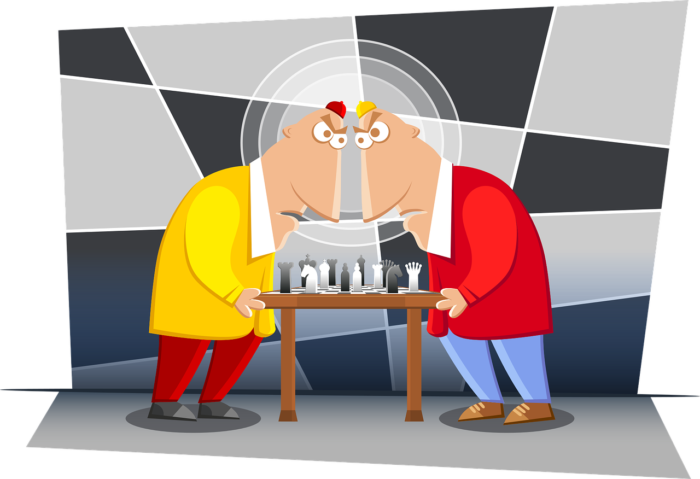 source: Digital Land
"A "big idea" is important for creative synchronization to occur, but it's also about adapting the message to the medium and following a common theme across a campaign. For example, it's unlikely that a 30 second TV ad will work as well on YouTube or Facebook because these media have different characteristics. But they offer opportunities for forming different kinds of relationships that meet consumer needs at different times and occasions. Optimising media duplication and phasing can go a long way in driving synergies but as a first step, marketers will need to ensure that every medium has a role to play within the broader media mix. Roles will be in terms of driving 'reach and or frequency' or various aspects of how people think, feel and make decisions about the brand," said Straford Rodrigues, Media & Digital Director, APAC at Kantar Millward Brown.
Therefore, every brand needs to create its media plan accordingly to its target, expectations and business plan. The strategy is more important than ever: setting clear objectives, finding the right opportunities, integrating your message and your true content, exploring, creating, producing and measuring.
Apart from the media planning itself, don't forget the fact that the content is the KING and it needs to be as powerful, sincere and creative as possible.
Top 10 Tips for Branding Yourself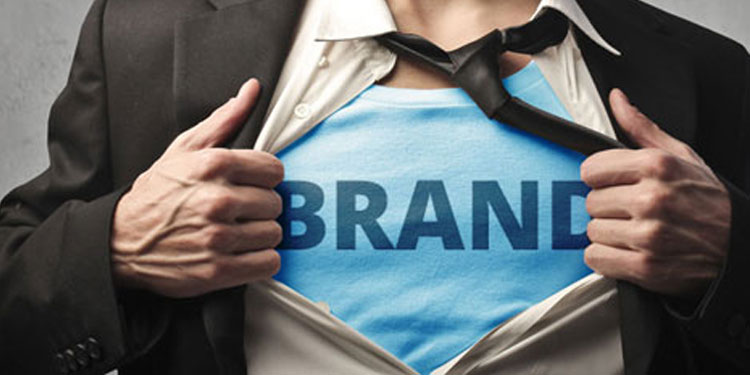 source: Working Voices
Living in the era of social media power, when the information is the key and in everybody's reach, finding oneself's niche and becoming known is getting a more and more difficult task to accomplish. Even at first glance it seems the reality is exactly the opposite, the rapidity in which one can get into the public's eye, but at the same time fade away, makes it even harder than before to make it last and create a strategic and smart path for one's good brand positioning.
We've prepared some tips that we hope will help you on your road to success:
Asses the market you are working on
Knowing the past, the competition and the market you are activating on is key in order to create a good positioning for your brand.
Look deep within yourself and find your best features
According to Robert Half, branding yourself begins with self-reflection. Take stock of your strengths. What are your best attributes? What positive adjectives might a colleague use to describe you? Is there one particular talent or discipline in which you truly shine? What's your personality? If you're just beginning your career, choose a discipline or area of focus that truly interests you. Don't pretend to be something you're not. Hard-working, focused and reserved people get ahead just as often as social butterflies.
Work on developing them even more
Go to extra classes / courses, attend workshops and seminars that will help be become even better on your field of expertize and that will enhance your talents. Learning never ends, no matter the time in your career you are at.
Of all of them find the differentiator, your USP (unique selling point), that makes you unique
The USP is the big idea that brands are always searching for. A USP gives a brand a compelling and unique value proposition with its target audience. "Likewise, you want to represent something special that sets you apart from others and establishes a value equation about your abilities when you are pitching yourself for a job, a promotion or a free-lance assignment," says Catherine Kaputa in Huffington Post.
Define your brand and become an expert
Take the time to do some soul searching and determine exactly who you are and what makes up your brand. Whether you're looking to garner media attention, attract new clients or build your business, you should focus on becoming an expert in your field. Avoid establishing an expertise that's irrelevant to your mission, goals, and vision. You'll just be wasting your time.
Be present in the market and make yourself known
Make sure you are present at the most important events in your industry and start conversations with the right persons, the ones with whom the association with will help your brand and your career. Ask questions, mingle, try and show your expertize as much as you can.
Generate brand awareness through networking and promotion
You should be connecting with other professionals in the industry by using social networks and commenting on their blogs. Networking is one of the best ways to become known in the industry. By forming relationships with people in your audience, you can grow your business and your brand long-term.
In time, once you have a known and appreciated voice try using the PR tools available to you and get your name out there.
Be a constant presence on the social media channels that are representative for your work
Depending on the industry you are activating on make sure you know what social media channel suits you the best. Not every industry fits you having a profile on Linkedin and Facebook at the same time, not every industry requires an Instagram or Snapchat account. Also, make sure that the content you are delivering is customized to that specific social media account.
Always keep on expending your network, strategic partnerships and focus on the game plan
The networks are meant to evolve, not stand by. So is the industry you are activating on. Moreover, you can never know what the future holds. The more people you know, the merrier. The more connected you are, the better. Make sure that at the same time you don't lose the focus on your "final" game plan.
Don't look focus, get rid of your ego and accept criticism
According to the AICPA specialists, the true measure of your brand is the reputation others hold of you in their hearts and minds. Notice how they introduce you to others. Ask them what your top brand attributes and core strengths are. If they can easily tell you, then you've succeeded in branding you.
"These days, branding the company you work for isn't enough. The world wants to hear what you have to say as a professional within a company. The work involved in uncovering your brand may seem daunting, but your efforts can benefit you immeasurably. Your unique brand message differentiates the best you have to offer, gives a good indication of what you're like to work with, and shows how you make things happen," says the American Institute of CPAs.
When it comes to being the best the ego shouldn't be standing in your way. Accept the criticism, as it will only make you better and help you achieve your goals.