A recent report showed that 38% of American smartphone owners never disconnect from their devices and over 71% of them sleep with their phones next to their beds. As these devices become a necessity, the media industry is trying to figure out how to best deliver content on this platform and to cross-pollinate with existing platforms. In this context, Sylvia Chan-Olmsted, professor in the department of telecommunication at the University of Florida, whose research expertise includes digital/mobile media consumption, branding, and strategic competition in emerging media/communications industries, started a study focused on examining the relationship between smartphone dependency and a consumer's media consumption patterns and perceptions. Surveying young Millennials, Sylvia found that:
There is a strong relationship between a young adult's dependency on smartphones and his or her dependency on computer and television. But that's not the case for radio or print dependency.
There is also a strong relationship between a young adult's multiplatform use and their smartphone dependency, as well as its use as an anchor platform during multiplatform media consumption.
Gender, race, and even consumer innovativeness do not play any role in smartphone dependency.
As shown here, she and Dr. Chan-Olmsted also found that the mobile functions that are most relevant to smartphone dependency for young Millennials were those associated with social networking, communication, and mobile-specific tasks such as location-based applications, but not content.
Austrian designer Klemens Schillinger created the Substitute Phone as a way to help smartphone addicts cope in its absence.
Schillinger told Dezeen , quoted by The Verge, that more and more, phones are becoming an addicting object in our lives. Users constantly play with them, even if they're not looking for a message or expecting a call, and he was inspired to design "a tool that would help stop this 'checking' behaviour." Therefore, Schillinger designed five facsimile phones, made of black polyoxymethylene plastic with stone beads embedded in the surface, which allows a user to replicate familiar actions, such as scrolling, pinching, or swiping. The goal is that it could be used as a coping mechanism for someone trying to check their phone less.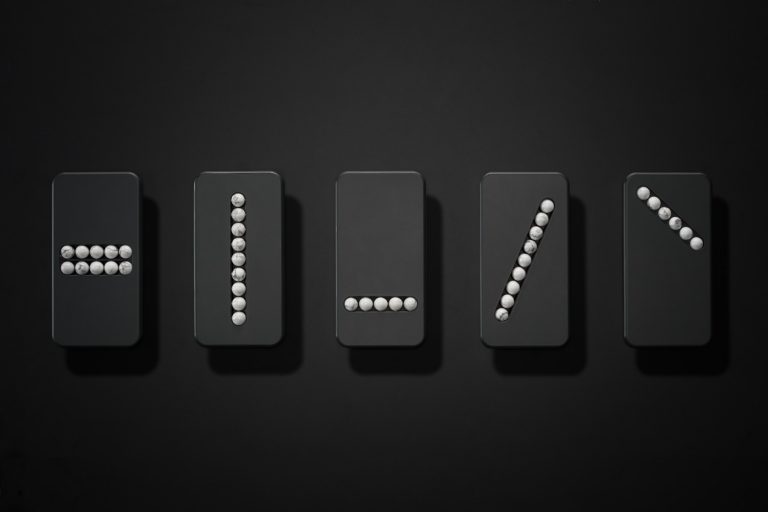 "The object, which some of us describe as a prosthesis, is reduced to nothing but the motions," explains Schillinger's description of the… object. "This calming limitation offers help for smartphone addicts to cope with withdrawal symptoms. The object as a therapeutic approach," also wrote TechCrunch.