How Mark learned SEO quickly and efficiently by using Tim Ferriss' method
Mark had been appointed as the Chief Technology Officer (CTO) of a new startup company. His role was to oversee the development of the company's website and mobile app. However, he realized that the company also needed to focus on Search Engine Optimization (SEO) to gain more visibility online.
Knowing that he needed to learn SEO quickly, Mark decided to use the DISSS method. He started by breaking down SEO into its component parts, which included keyword research, on-page optimization, link building, and analytics. He then identified the most important sub-skills that would give him the 80% of the desired results, such as keyword research and on-page optimization.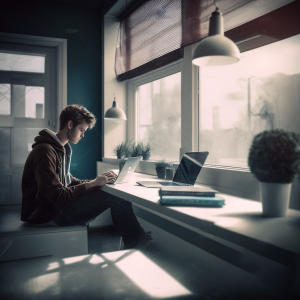 Next, Mark sequenced his learning by determining the most effective order for learning each sub-skill. He realized that he needed to master keyword research before moving on to on-page optimization. So he started by researching the most relevant keywords for the company's niche and industry.
To create stakes for himself, Mark set a goal to increase the company's website traffic by 50% within the next three months. He created consequences for himself by rewarding himself with a weekend getaway if he achieved his goal and punishing himself by donating money to charity if he failed to meet it.
Finally, to speed up his learning, Mark found an expert SEO coach who could guide him through the process. He also used online resources and tools to enhance his learning, such as online courses, forums, and SEO plugins for his browser.
Within three months, Mark had achieved his goal of increasing website traffic by 50%. The company was now ranking higher on search engines, and they were receiving more leads and conversions. Mark's use of the DISSS method helped him learn SEO quickly and efficiently, which resulted in tangible results for the company.
Tim Ferriss' method for learning fast:

the DiSSS method
The DISSS method is a learning framework created by Tim Ferriss. It stands for "Deconstruction, Selection, Sequencing, Stakes, and Speed."
Here is a brief overview of each step in the DISSS method:
Deconstruction: Break down the skill you want to learn into its component parts. Identify the most important sub-skills that make up the overall skill.
Selection: Identify the 20% of sub-skills that will give you 80% of the desired results. Focus your learning efforts on these sub-skills.
Sequencing: Determine the most effective order for learning each sub-skill. Some sub-skills may need to be learned before others.
Stakes: Create consequences for yourself if you fail to learn the skill. This can include rewards for achieving milestones or punishments for failing to meet them.
Speed: Use a variety of methods to accelerate your learning. This can include finding expert coaches, using technology to enhance learning, and immersing yourself in the skill.
Tim Ferriss' DISSS method is designed to help you learn quickly and efficiently. By breaking down the skill into its component parts, focusing on the most important sub-skills, and creating consequences for yourself, you can accelerate your learning and achieve your goals faster.
How Sarah wrote a pitch deck for a potential investor in 3 hours instead of 3 days by following Tim's unique method of increased productivity
As the marketing manager of a growing startup, Sarah always had a million things to do. Between brainstorming new campaigns, managing social media, and analyzing data, it often felt like she was juggling too many tasks at once.
But one day, while reading Tim Ferriss' blog, she came across the CaFE Method and decided to give it a try.
The next morning, Sarah arrived at her favourite coffee place with her laptop and a to-do list. She chose the most pressing task on her list – creating a pitch deck for a potential investor – and set her timer for 30 minutes.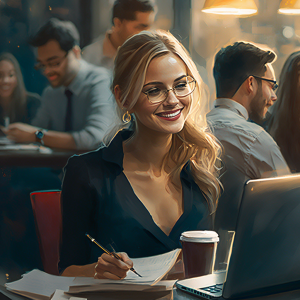 For the next half-hour, Sarah worked diligently on her pitch deck, ignoring her phone and email notifications. She was amazed at how much she accomplished in just 30 minutes without any distractions.
When her timer went off, Sarah took a 10-minute break to grab a cup of coffee and stretch her legs. She reflected on her progress and was pleased with what she had accomplished in such a short amount of time.
Feeling recharged, Sarah set her timer for another 30-minute block and continued to work on her pitch deck. She repeated this process several times throughout the morning, taking breaks to recharge and refocus between each block.
By the end of the morning, Sarah had completed her pitch deck and even had time to start on another task. She felt productive, focused, and energized, ready to take on the rest of the day.
Over the next few weeks, Sarah continued to use the CaFE Method to tackle her to-do list. She found that breaking her work into manageable chunks helped her to stay focused and avoid distractions. And taking frequent breaks enabled her to avoid burnout and stay motivated throughout the day.
Thanks to the CaFE Method, Sarah could accomplish more in less time, while also reducing her stress and increasing her job satisfaction. She couldn't believe she hadn't tried it sooner!
Tim Ferriss' method for high productivity:

the CaFE method
The CaFE Method is a productivity technique created by Tim Ferriss. It is designed to help professionals become more productive and focused by breaking down tasks into smaller, more manageable pieces.
The method is based on the idea that most people waste a lot of time and energy trying to do everything at once, which can lead to overwhelm and burnout. Instead, the CaFE Method encourages people to focus on one task at a time, using a timer to break the work into 30-minute blocks.
The basic steps of the CaFE Method are as follows:
Choose a task that you need to complete.

Find a quiet place to work, like a café or library.

Set a timer for 30 minutes.

Work on the task for 30 minutes without any distractions or interruptions.

Take a 10-minute break after each 30-minute block.

Repeat the process until you have completed the task.
The CaFE Method is designed to help people stay focused and avoid distractions, while also giving them frequent breaks to rest and recharge. This can help people be more productive and efficient in their work, while also reducing stress and burnout.
BRAND MINDS 2023 participants had the wonderful opportunity to see Tim Ferriss live, on stage, sharing his most actionable insights and recommendations on top performance.