We are overjoyed to announce that

Tim Ferriss

, Bestselling Business Author and podcast host extraordinaire of The Tim Ferriss Show is speaking at BRAND MINDS 2023!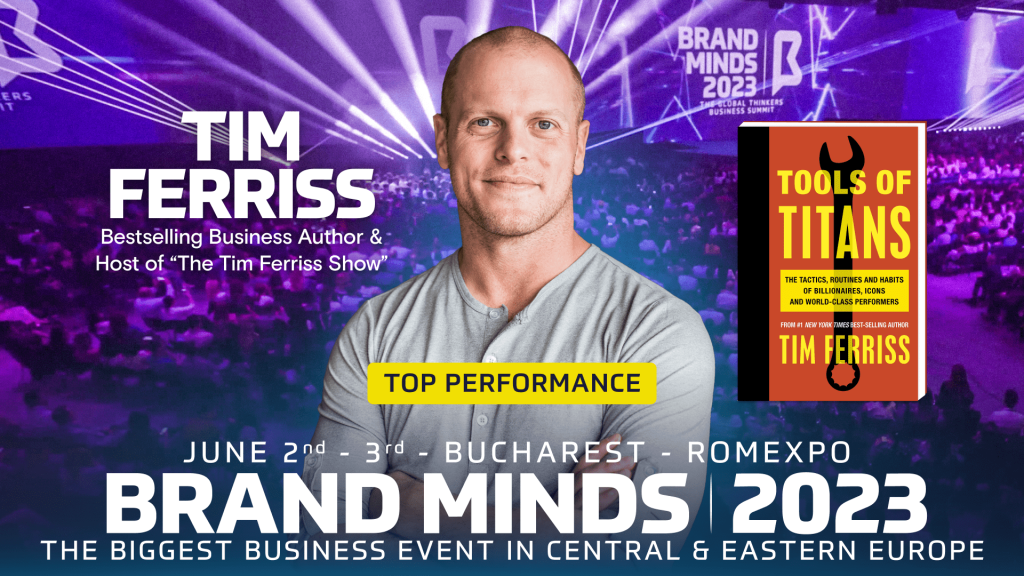 THE TIM FERRISS SHOW

IS ONE OF THE WORLD'S MOST FAMOUS PODCASTS ON PRODUCTIVITY & PERFORMANCE WITH +900 MILLION DOWNLOADS
Tim's podcast deconstructs world-class performers by interviewing famous expert guests. 
He interviewed +500 top performers on daily disciplines and performance frameworks, including Arnold Schwarzenegger, Arianna Huffington, Mark Zuckerberg, Tony Robbins, Ray Dalio, Peter Thiel, James Clear and Brené Brown.
Achievements:
#1 in the 'BEST OF' Apple Podcast list for the past 3 years

 

+10,000 5-star reviews

+900 million downloads
AUTHOR OF 5 NEW YORK TIMES BESTSELLERS INCLUDING 'TOOLS OF TITANS'
Tools of Titans: The Tactics, Routines, and Habits of Billionaires, Icons, and World-Class Performers is a treasure trove of information and insights from some of the most successful people and high-profile celebrities in the world. 
It is also an excellent resource for anyone looking to improve their performance and achieve their goals.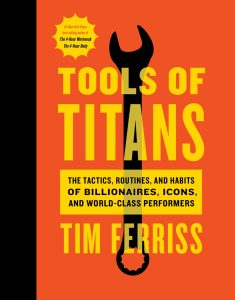 HIS BLOG RANKS #1 ON TOP MANAGEMENT & LEADERSHIP
Tim's blog is one of Inc. Magazine's "19 Blogs You Should Bookmark Right Now", and it has been ranked #1 on the Top 150 Management and Leadership Blogs list, based on Google PageRank, Alexa traffic ranking, Bing results, PostRank, and more.
INSPIRING +5 MILLION PEOPLE EVERYDAY TO ACHIEVE THEIR GOALS
The valuable insights he shares on business, personal & professional development provide inspiration to millions of people that follow him on social media.
Tim's Twitter account was selected by Mashable as one of the "5 Must-Follow Twitter Accounts for Entrepreneurs," a list including Richard Branson, Mark Cuban, Marissa Mayer, and Jack Dorsey.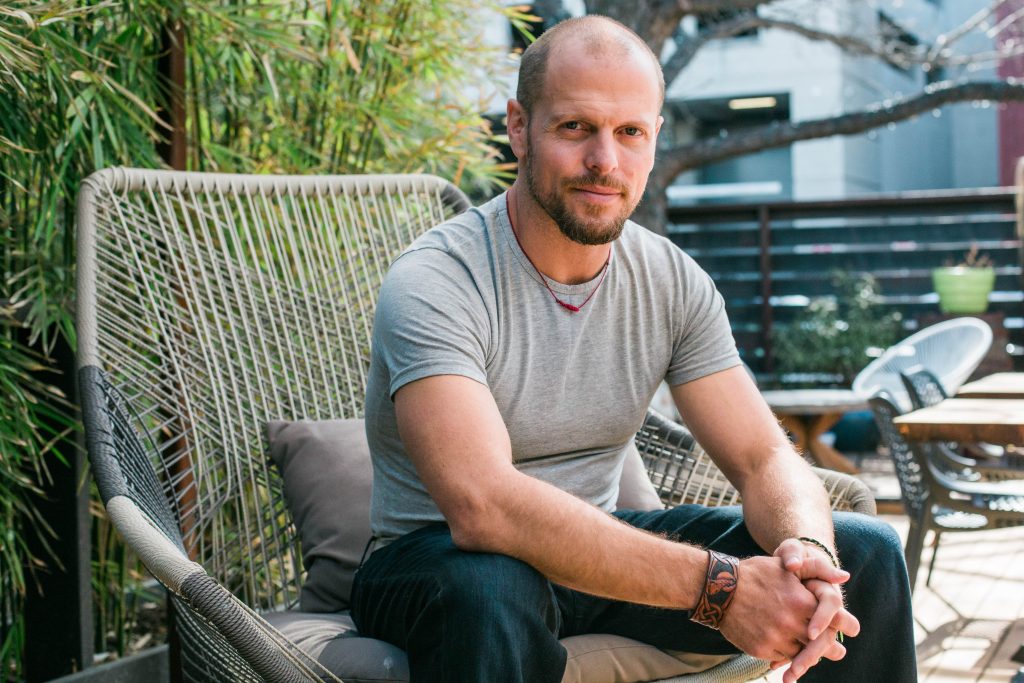 TEACHING TOP-PERFORMING TACTICS TO TEAMS WORKING AT SOME OF THE WORLD'S LEADING ORGANIZATIONS
Tim has been invited to speak at Google, MIT, Harvard Business School, Nike, Facebook, and Microsoft sharing the stage with top-tier leaders like Eric Schmidt, Chairman of the Board of Google, and Jeff Bezos, founder, and CEO of Amazon.
SUCCESSFUL INVESTOR
An early-stage technology investor and advisor, Tim Ferriss has an impressive portfolio that includes companies such as Uber, Facebook, Shopify, Duolingo, and over 50 others. 
His achievements have been recognized by Fast Company, who named him one of their 'Most Innovative Business People,' and Fortune, who included him in their '40 under 40′ list.
FEATURED BY MORE THAN 100 MEDIA OUTLETS
Tim has been featured by more than 100 media outlets—including The New York Times, The Economist, Late Night with Jimmy Fallon, TIME, Forbes, Fortune, CNN, and CBS. 
Between 2003-2013 he was a popular guest lecturer at Princeton University where he discussed entrepreneurship as a tool for world change and ideal lifestyle design.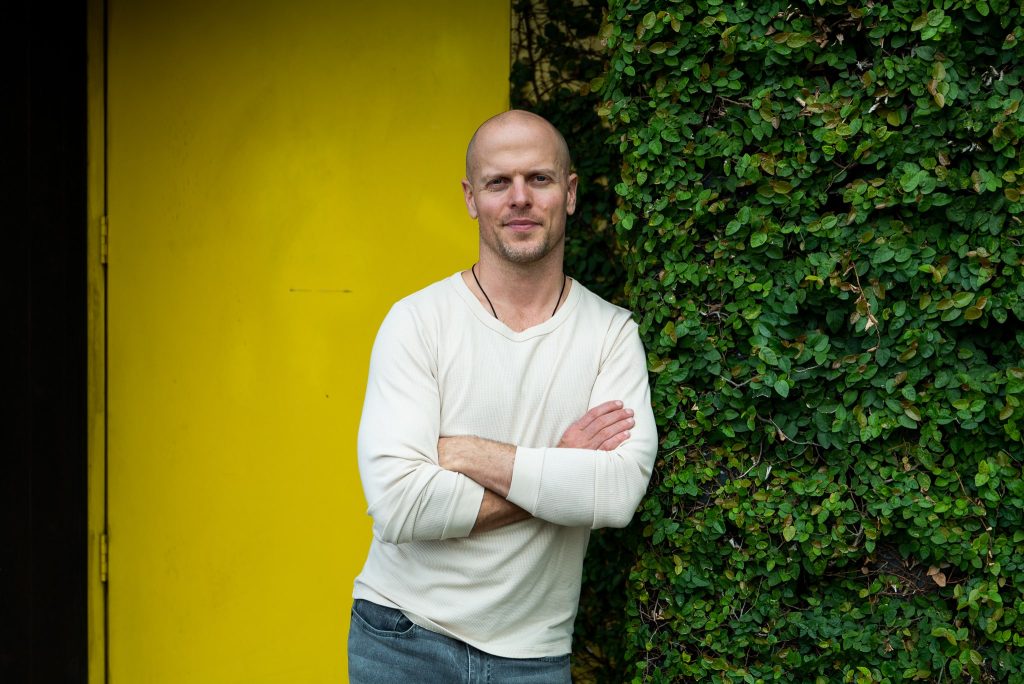 WHAT YOU DIDN'T KNOW ABOUT TIM FERRISS
Finance and Entrepreneurship advisor at Singularity University at NASA Ames, co-founded by Peter Diamandis and Ray Kurzweil

First American in history to hold a Guinness World Record in tango

Speaker of 5 languages

National Chinese kickboxing champion

Horseback archer (yabusame) in Nikko, Japan
AT BRAND MINDS 2023, TIM FERRISS WILL SHARE
THE TACTICS & DISCIPLINES OF WORLD-CLASS PERFORMERS
Your team will learn:
5 key strategies on how to develop a growth mindset;

What successful people do in the first 60 minutes of each morning;

Actionable strategies and unique insights for professional & personal development;

The best tools and tactics on how to increase performance & productivity.
BRAND MINDS IS THE BEST CONFERENCE

 
FOR TEAM DEVELOPMENT & ENGAGEMENT
"BRAND MINDS was the best investment in my team! It was amazing how much excitement they brought back into the organization."

Daniela B. | HR Manager | +2000 employees

"After BRAND MINDS I feel that the entire team is aligned with the company's vision. I highly recommend the event."

Dimitri M. | Team Leader | +1500 employees

"It was unbelievable! BRAND MINDS is about fresh new ideas and motivation to put them into practice."

Angela S. | L & D Manager | +5.000 employees
LESS THAN 3 MONTHS UNTIL BRAND MINDS.
GET YOUR TICKETS TODAY!
Every year BRAND MINDS is uniting outstanding business thinkers & world-class bestselling authors with +7000 attendees from over 80 countries in an amazing 2-DAY business conference.
Join BRAND MINDS and learn how to increase team engagement and motivation in your organization from renowned global business experts!