Prices go up today, April 14th, so hurry up and don't miss out on the opportunity to participate, at a special price, in the ultimate edutainment experience!
75% OF THE SEATS HAVE ALREADY BEEN OCCUPIED
Professionals in almost every industry are attending BRAND MINDS 2022 eager to be part of an amazing experience, seeing the world's best business experts live, on stage.
Don't miss out on the chance to secure your seat before the event is sold-out.
SURPRISE YOUR TEAM WITH AN UNFORGETTABLE LEARNING EXPERIENCE
The teams that build extraordinary projects are the teams that learn and grow together. Take a look over the team packages, here, and explore the best option for your team.
At BRAND MINDS 2022, your team will learn:
How to change consumer behaviour from Dan Ariely, Renowned Expert in Behavioural Economics;
How to improve efficiency through stress-reducing techniques from Gabor Maté, Respected Physician, Speaker & Bestselling Author;
The ultimate strategies to build outstanding businesses from Gary Vaynerchuk, CEO VaynerMedia – Entrepreneur & Investor;
Essential principles to master their life from Jordan B. Peterson, World Famous Psychologist & Bestselling Author;
How to grow as professionals and increase performance as a team from Whitney Johnson, Team Performance Expert;
New techniques to close more sales from Daniel Pink, #1 NY Times Bestselling Author & Sales Expert;
Innovation frameworks to rethink the company for the future from Angela Oguntala, Futurist & Innovation Expert
How to design messages, ads and content that people will share from Jonah Berger, Viral Marketing Expert
"BRAND MINDS is a great team-building opportunity because it combines all the fundamental areas in business development that your experts should connect while creating the strategy.",

Andrew D. BRAND MINDS past participant
Bring your team to BRAND MINDS if you want to reward them with:
 The best team-building experience;
Curated world-class business education;
The best insights on business strategy, leadership, sales, consumer psychology, innovation and personal growth to help your team develop your business;
Elite networking with top business professionals from 50 countries;
Participation in the Marketing Strategy Masterclass teaching attendants the secret science of viral ideas.
THE BEST GLOBAL BUSINESS THINKERS will be rocking the stage at
BRAND MINDS 2022

Dan Ariely: How to change behaviour
Understand what drives your customers' decisions by applying Dan Ariely's key learnings on behavioural economics.
About Dan Ariely
Listed in Bloomberg's Top 50 Most Influential Thinkers in the world;
Author of New York Times Bestsellers Predictably Irrational, The (Honest) Truth About Dishonesty, The Upside of Irrationality;
Has 2 PhDs in cognitive psychology and business administration;
More than 20 years of experience in behavioural economics;
Co-founder of the Center for Advanced Hindsight, a renowned research lab with partners all over the world helping people become happier, healthier, and wealthier with behavioural science on a global scale;
His insights have impacted +27 million people worldwide through his public lectures.

Gabor Maté: WHEN THE BODY SAYS NO: Mind/Body Unity and the Stress-Disease Connection
Get proven & effective techniques to reduce organisational stress by learning key strategies to recognize a stressful work environment and how to transform it from Gabor Maté, awarded expert on how stress influences health & wellbeing.
About Gabor Maté:
Renowned expert on the relationship between stress and illness;
Author of 4 International Bestsellers;
More than 20 years of research & clinical experience;
Awarded the Order of Canada for his groundbreaking medical work and writing;
Co-developer of Compassionate Inquiry, an innovative international professional training program with thousands of participants from over 80 countries.

GARY VAYNERCHUK: The ultimate strategies to build outstanding businesses
Get Gary Vaynerchuk's verified lessons on business scale-up and strategy to boost your business growth.
About Gary Vaynerchuk:
Founder of a multi-million digital empire comprised of 8 successful companies;
Author of 5 New York Times bestsellers;
Sold 1 million copies of his latest book Twelve and a half in only one day
Has a global community of 30+ million fans;
His NFT collection sold for $1.2 million.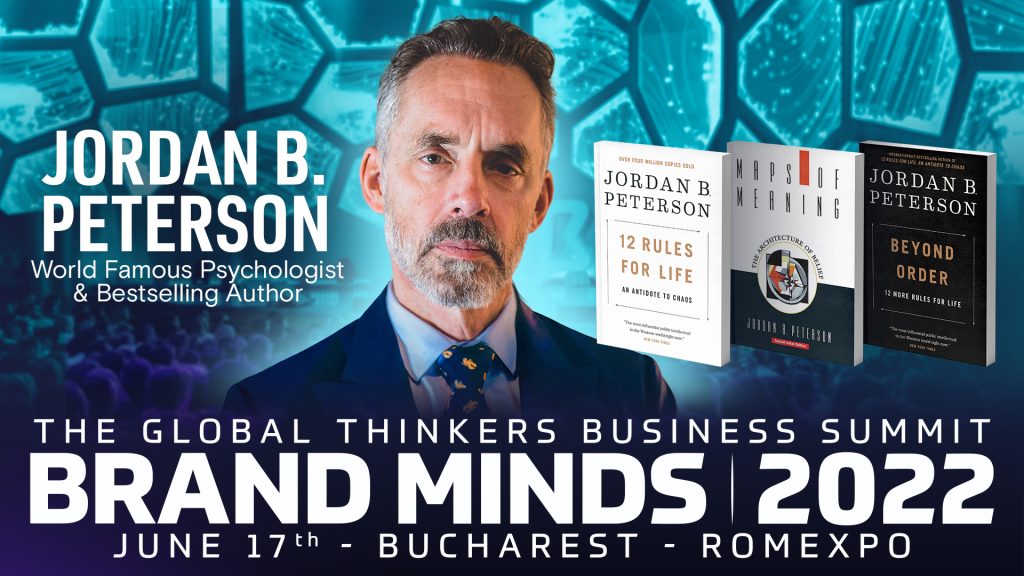 JORDAN B. PETERSON: The 12 rules for a successful life
Learn the principles that will help you become the master of your life by discovering Jordan B Peterson's powerful rules for finding inspiration, direction and meaning.
About Jordan B. Peterson:
Bestselling Author of 12 rules for life;
Through his dedicated work, he advanced the modern understanding of creativity, competence and personality;
Creator of two self-analysis online programs, UnderstandMyself and Self Authoring Suite;
His YouTube channel has 4.86 million subscribers;
His podcast ranks #1 in the Education category on iTunes, with close to a million listeners per episode.

Whitney Johnson: Leadership — the best tactics for building an extraordinary team
Improve your team's engagement and performance by applying Whitney Johnson's outstanding leadership ideas & frameworks.
About Whitney Johnson:
One of the Top 10 leading business thinkers in the world as named by Thinkers50;
Has worked with high-growth startups and Fortune 100 companies;
Was selected a LinkedIn Top Voice (2020) alongside renowned influencers Melinda Gates, Brene Brown and Ray Dalio;
Her posts on LinkedIn are followed by 1.8 million professionals;
Was selected by famous coach Marshall Goldsmith as a Top 15 Coach out of a pool of more than 17,000 candidates;
Her newest book, Smart Growth, has become a bestseller in just 3 months since its launch.

DANIEL PINK: A remarkable speech about the new rules of selling & influence
Learn the new persuasion principles that will skyrocket your sales strategy from sales expert Daniel Pink.
About Daniel Pink:
One of the Top 10 leading business thinkers in the world as named by Thinkers50;
Author of five New York Times bestsellers, including his latest, The Power of Regret, published in February;
Has been studying the science of sales persuasion for over 20 years;
His talk, The puzzle of motivation is one of the 10 most-watched talks of all time.

Angela Oguntala: Rethink your company for the future
Prepare your company for cutting edge innovation processes with Angela Oguntala's priceless tactics on organisational change.
About Angela Oguntala:
Named Future Innovator by United Nations for her work on future-facing themes;
Selected as a Salzburg Global Fellow for her contribution to shaping a better world;
Has led innovation projects at organizations with billions in revenue: Microsoft, IKEA, Hermes, Philips and others;
Has worked with the World Economic Forum and the World Trade Organisation to build future-focused mindsets.

Jonah Berger: The secret science of viral ideas – Marketing Strategy Masterclass
Increase your brand's awareness by applying Jonah Berger's remarkable word-of-mouth tactics and virality building techniques.
About Jonah Berger:
Named one of the top 30 leaders in business by the American Management Association;
Has helped hundreds of companies like Apple, Google, Nike, and The Gates Foundation get their products, services, and ideas to catch on;
Bestselling author of Contagious, Invisible influence and The Catalyst.
Learn how to build a winning strategy for your business at BRAND MINDS 2022!