Marketing will always be an incredible field to work on, offering you plenty of times to show your strategic and creative side and, at the same time, offering the chance to be part of a brand's growth and diversification. We thought you might want to take a look at the US most vibrant cities when it comes to marketing job opportunities.
As Forbes latest list is the following: 1. New York City, NY; 2. Los Angeles, CA; 3. San Francisco, CA; 4. Chicago, IL; 5. Washington, DC; 6. Boston, MA; 7. Seattle, WA; 8. San Jose, CA; 9. Philadelphia, PA; 10. Atlanta, GA, we've decided to take a closer look to some of them and not only.
New York City, NY
New York City is the largest regional urban economy, so its number of marketing jobs and opportunities shouldn't surprise anyone. New York is home to Avon, Estee Lauder, and many other fashion and cosmetics brands looking for talented marketers, more than 17.000 jobs being available. New York carries the highest volume of marketing positions, making it a great place to start and work up the ladder. Media, cosmetics, fashion, clothing, and service giants are all hiring and there are currently.
Oakland, CA
"With a population of about 420,000, Oakland ranks first on our list, offering more than 9,400 full-time marketing jobs at some of the most competitive salaries in the country: over 2,000 employees earn over $110,000 per year, and the average marketing manager salary is $105,249. Still, positions are spread evenly across the spectrum, and several thousand entry-level and mid-tier opportunities are available, as well. Major corporations are in the area – including Kaiser Permanente, Clorox, Dreyer's, and Cost Plus World Markets – and recently more tech companies are moving into Oakland from the other side of the bay,"wrote Best Marketing Degrees.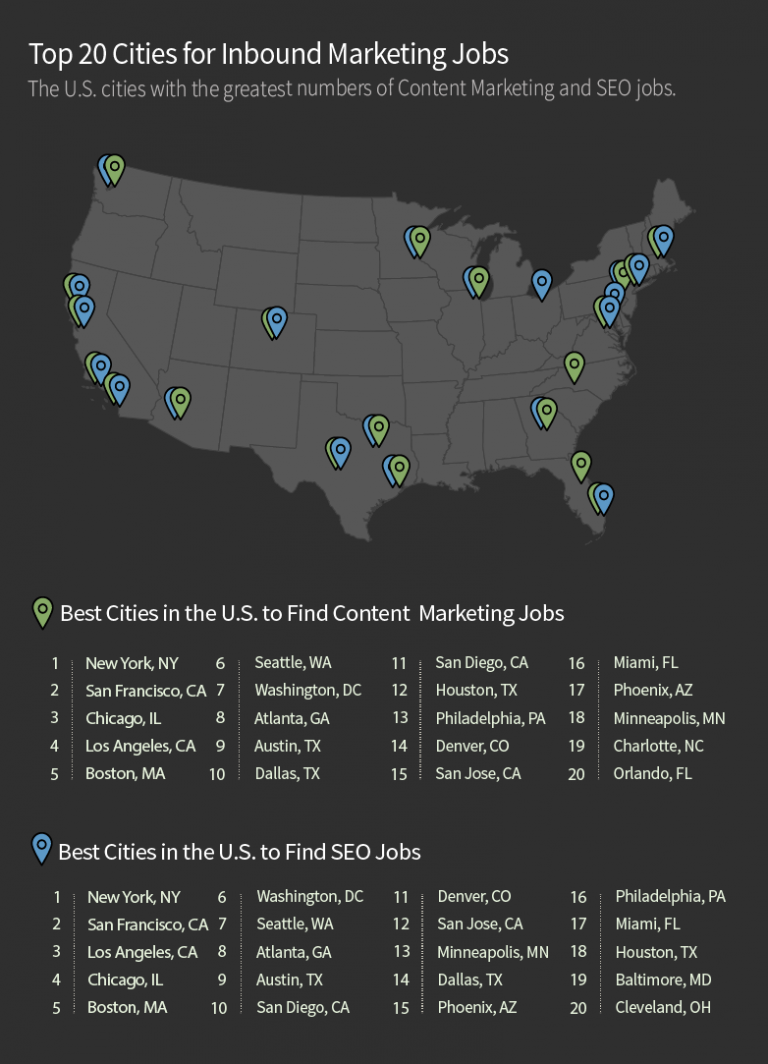 source: Conductor.com
San Francisco, CA
If you prefer to stay on the west coast, San Francisco marketing workers are among the highest paid in the country, as said by BestMarketingDegrees.org: 20% make six-figures; 65% are among the top two-fifths of earners; and marketing managers earn a $110,000 salary on average. Still, there's room for entry-level and mid-tier positions, too. The situation is influenced also by the fact that some of the largest and most visible companies in the world have headquarters in the city: Salesforce, Dropbox, Airbnb, Wells Fargo, McKesson, Twitter, Del Monte Foods, Charles Schwab, and more, across a wide range of industries.
San Jose, CA
On the other hand, unlike many of the other US American cities present in the top, San Jose is another option in California, with around 5500 marketing job listings. There are positions for entry-level candidates and experienced managers alike,with the marketing managers' average pay at $110,430. Taking in account its strategic position in the Bay Area, there are also a lot of famous brand looking to hire: Facebook, Apple, Google, Super Micro Computer, Cisco, Oracle, Intel, Intuit, Yahoo!, NVIDIA, Stanford University, etc.
Chicago, IL
Chicago is a great place for working professionals who are looking for a career in marketing. In the city there are more than 9,000 marketing positions, with the average salary for a marketing manager is just under $100k. Companies in the area include: Epsilon, Deloitte, JPMorgan Chase, The Creative Group, Citi. Chicago is chock-full of opportunities in design, advertising, web development and digital marketing. This city is home to some of the most successful digital marketing agencies in the country including Rosetta, 3Q Digital and Ethology.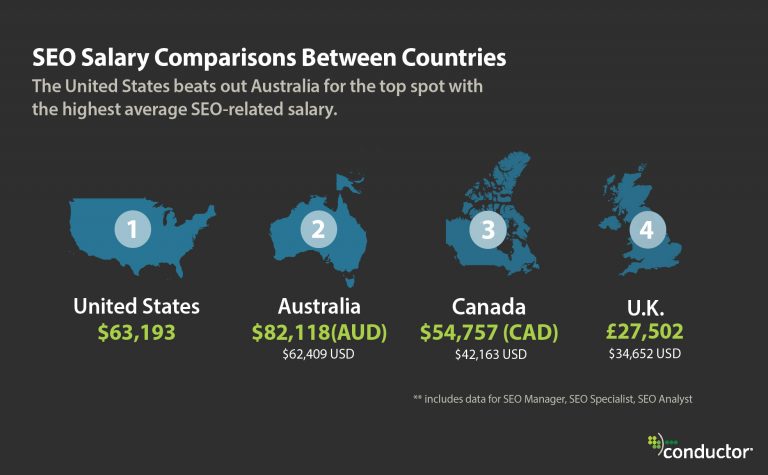 Washington, D.C.
Washington, D.C. was voted the number one spot for networking opportunities by Mashable.Networking is a huge part of digital marketing and sales, so it's no surprise that D.C. is a hub for marketing jobs. With one-third of the cities population between the ages of 20 and 34, this represents the ideal audience for digital marketing efforts.
Los Angeles
According to CareerCast, after New York, Los Angeles employs the most marketing managers nationwide and is expected to benefit from healthy growth in the next decade. The California Employment Development Department estimates that the city will gain nearly 2,300 new marketing managers by 2020 – that 16% growth outpaces the industry's national growth estimate of 14%, per the BLS (U.S. Bureau of Labor Statistics).
Atlanta
Atlanta is one of the fastest growing U.S. cities for marketing professionals. Atlanta's advertising industry employs 1.99 people per 1,000 jobs in the city, and pays a competitive $121,070 annual mean salary, reports the BLS.