She was declared one of 12th World Changers by the New York Times Bestselling author Roy H. Williams and one of 40th most influential radio personalities under 40 by the Radio Advertising Bureau USA. Lenja Faraguna believes that "for your marketing to be supremely effective you don't need a degree in marketing but in humanity." This thought is the biggest lessons she's learned in the last 12 years as an entrepreneur and coach and it is the DNA of her mission in life.
More things about her that you might not know:
1.The old marketing, the screaming one, discount throwing and narcisistic one is dead, because it yells, lies, undervalues and is loathed by most people.
2. She has a Bachelor degree in Philosophy, English and American Studies and Semiotics of Advertising at Karl-Franzens-Universität Graz, Austria.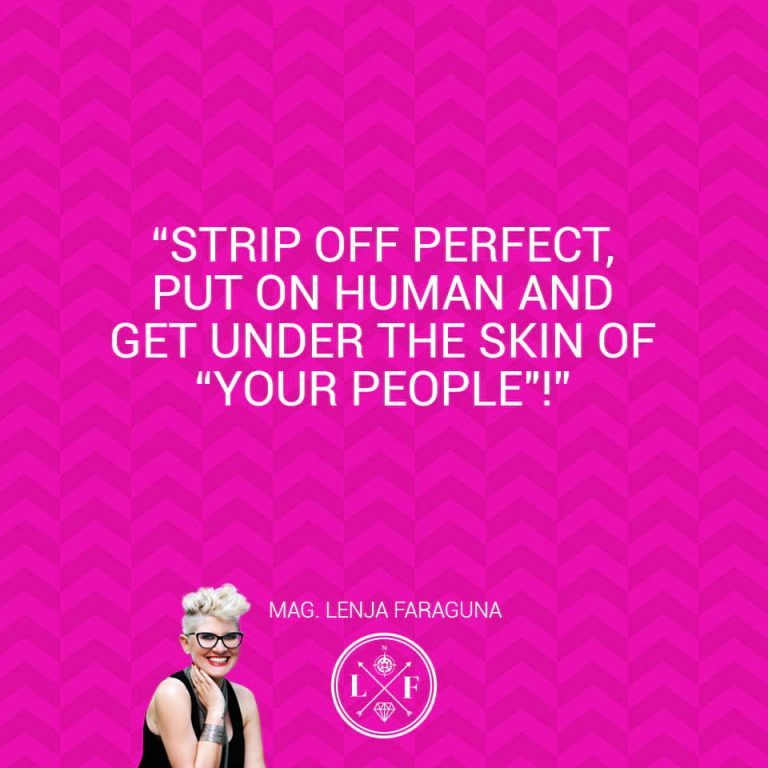 3. She is the founder of Worldchangers Slovenia – the embassy of Slovenian entrepreneurs who are brave, give a damn, make money and change the world. A melting pot of knowledge, opportunity, ass-kicking environment and the first marcareting academy for smaller Slovenian entrepreneurs called "Crazy diamonds".
4. She believes that everybody is unique in the world and she supports that. "There is no one like you. There was a 1: 400 trillion chance for you to be born. Even if someone has the same product/service, all the other components that make up a (PERSONAL) BRAND are unique to you! ONLY YOU! Yet most of the time, you do not show this uniqueness through your marketing = your communication with the outside world," she write on http://ilovemarcareting.com/.
5. Success starts with yourself. Say YES to yourself and customers out there who are waiting for you to make their lives better. You will re-brand your MINDSET, re-brand your (personal) brand and finally give you tools to do marketing the modern way as marCAREting – so you can achieve a game changing success.
6. She believes marcareting works only when you CARE. About yourself and the others.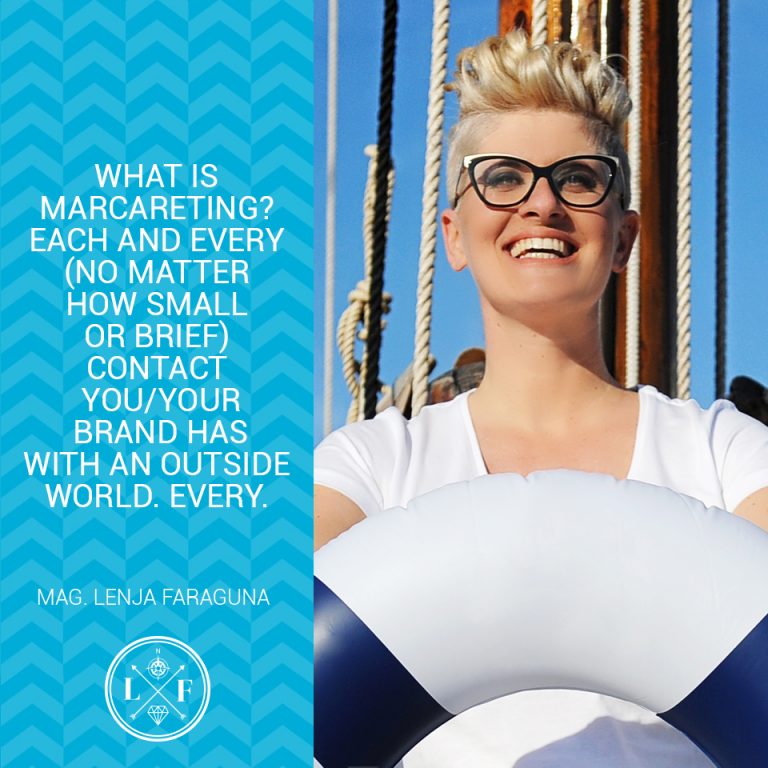 7. She is "nakedly" honest. "I'm real, raw, honest and I will call you up on your bull**it, spin your mindset and you will have to put in the work and go into action. Why? Because I believe that "ACTIONS are the endangered species in the world, not IDEAS".
8. She doesn't hide anymore. She admits her failures and learned from them. She had a major personal and business collapse in 2012 and when it couldn't go lower it went up. She has risen like a phoenix, from her own ashes. She went from "bribing" her friends and dad to come to her seminars in 2011 for free, … to speaking to thousands all over Slovenia and Europe, at TEDx and on May 22nd 2017 with Gary Vaynerchuk, Robert Murray, Dr Kjell A. Nordström and Dr Jonas Ridderstråle (Funky Business), Julian Treasure (multi TED talk speaker) at Brands Minds Summit in Bucharest in front of 900 people!
9. She has worked with 134 start-ups as a mentor. She co-founded Club 466 International, where she sharpens the business diamonds of women leaders.
10. She loves the weather before the storm and Madness' song "How can I tell you" and Xavier Naidoo song "Bitter hör nicht aud zu Träumen", because they sum up my values about life and communication.