Looking for the best lead generation tools to get highly targeted leads and increase sales?
Here is our pick of the best 3 lead generation tools to help you get high quality leads:
1. LinkedIn Sales Navigator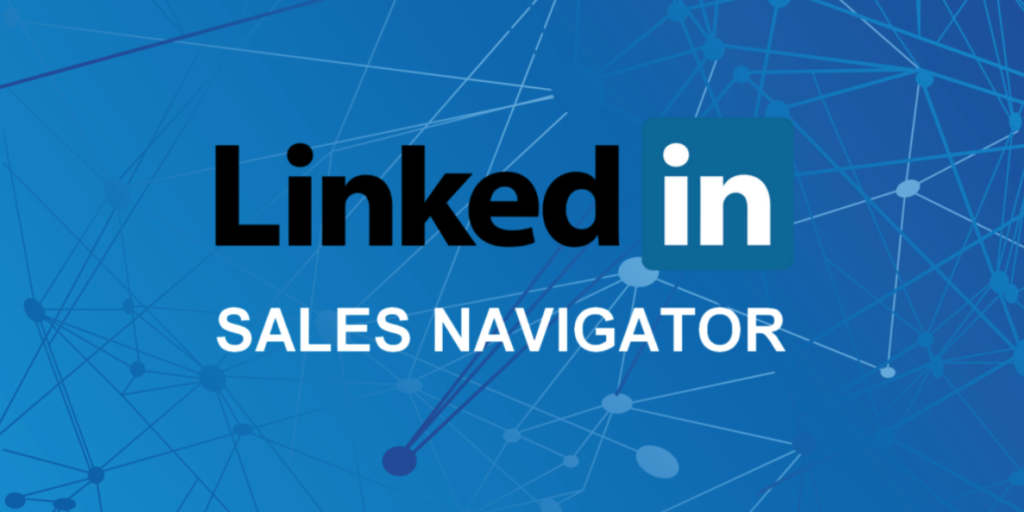 LinkedIn Sales Navigator is one of LinkedIn's business tools.
LinkedIn Sales Navigator offers you the opportunity to leverage the extensive database of LinkedIn, which has more than 562 million users in more than 200 countries and territories worldwide.
With LinkedIn Sales Navigator you can:
Target – Find the right people and companies faster;
Understand – Keep track of key lead and company changes;
Engage – Reach and engage with prospects.
What can you achieve with LinkedIn Sales Navigator?
Advanced Lead and Company Search
Find the right people and companies with a search experience that delivers the most relevant prospects.
Quickly discover the right people at your target accounts with suggestions customized for you.
Automatically save the leads and accounts you are selling to and log Sales Navigator activity to CRM in a single click.
Get relevant insights on your accounts and leads, including job changes.
Organize your leads and accounts with tags, and take notes that can be synced back to CRM.
Who's viewed your profile
View the expanded list of who's viewed your profile in the last 90 days.
Reach over 500 million members on LinkedIn, even if you're not connected to them.
Point Drive Presentations
Package and share sales content in a way that's better for both the buyer and seller. They can see content without downloading, and you get to track who has viewed what.
Uncover the best ways to connect with prospects through your company's combined network.
Newly added features in LinkedIn Sales Navigator tool:
Deals allows reps and managers to effectively collaborate on their pipeline. It is a single place to access all pipeline details including the people involved in the deal. This real-time visibility into pipeline leads to extremely productive deal review sessions allowing managers to know when to guide reps and prevent stalling or potentially losing deals.
The Buyer Circle feature enables reps and managers to better understand the decision makers involved and identify key players who may be missing. With this visibility, sales managers can hold their reps accountable to build relationships with the right people, and also coach reps on strategies to influence each stakeholder and move the deal forward.
Symantec's Success Story with LinkedIn Sales Navigator
Challenges
Before using LinkedIn Sales Navigator, Symantec was buying out-of-date lists of contacts and was selling over 200 products by phone. Soon they realised they needed a new sales strategy.
Symantec launched a comprehensive social selling programme centred on LinkedIn Sales Navigator, complete with training, analysis, and reinforcement. This social selling tool enabled Symantec to bring together sales and marketing like never before.
Results:
Symantec's SSI (social selling index) increased to an average of 57.8, a full 47% higher than the competition's average of 39.2;
Symantec's Sales Navigator users are 2x as strong at engaging with insights than the competition, 45% more effective at finding the right prospects on LinkedIn, 58% more effective at building relationships and connecting with decision makers;
Expanded social and brand footprint;
A greater sphere of influence.
2. Marketo
Marketo is a marketing automation platform for companies of all sizes. It offers a wide range of solutions: lead management, mobile marketing, customer base marketing, consumer marketing and email marketing.
With Marketo's lead management tool, companies can attract buyers and nurture them with personalized campaigns, so sales can step in when they are engaged and ready.
Here is what you can achieve with Marketo's lead management tool:
Drive More Top-Of-Funnel Activity
Attract top-of-funnel traffic through inbound and outbound programs, and convert leads with landing pages and progressive forms.
Improve Your Lead Quality
Develop and qualify potential buyers well before they're passed to sales with relevant, uniquely personalized nurturing campaigns and robust scoring capabilities.
Prioritize best bets and focus sales conversations with quality and urgency ratings and with integrations with Salesforce.com and Microsoft Dynamics.
Measure what matters and build on your success
Powerful, easy-to-use reporting lets you attribute success to activities throughout your funnel.
Scale your campaign execution
Engage potential buyers at scale anywhere in their lifecycle with automated, personalized campaigns and deliver a cohesive and compelling story across all of your channels.
Panasonic's Success Story with Marketo's lead management tool
Challenges
Prior to using Marketo's lead management tool, Panasonic struggled with targeting larger customers without losing any of the run rate business in their channel. With over 460 constantly changing products and 63,000 pages on 72 websites in 22 languages, managing different customer databases was a difficult task to accomplish.
Results
Panasonic has chosen Marketo's lead management tool in 2013.
Here are Panasonic's results following 18 months of using this tool:
Increased share of new sales pipeline: from 10% to 26%;
5x growth of the volume of marketing campaigns: over 100 per month without any increase in Marketing staff or budget;
Increased contacts in the CRM system: from 55,000 to 110,000;
Valuable insights into the buying patterns and online behaviour of their prospects;
A competitive advantage.
3. Qualaroo
Qualaroo is a lead-generation tool that focuses on capturing qualitative insights.
How can you benefit from Qualaroo's lead-generation tool?
Understand and update buyer personas
Engage users intelligently by adapting to what actions they've taken on your website or app.
Deliver customized content to users specific to where they came from geographically.
Target users based on how they landed on your website by URL, campaign etc.
Conduct sentiment analysis
With keyword analysis and emotional scores, you can create unique experiences for customers based on how they feel about your product or service.
Qualaroo's sentiment analysis engine is powered by IBM Watson to help you make decisions in real-time based on the feedback collected.
Customer decision analysis
Customer decision analysis is an emerging field focused deeply and specifically on four key components:
timing (when you should ask),
analysis (how to process hundreds of responses),
questioning (how to phrase questions, what topics to cover, and what gets customers engaged and talking)
presentation of results (present all data you have collected to drive real change within your company).
Because your survey results show you what to do next, your surveys become a mechanism for your company's growth.
Hootsuite's Success Story with Qualaroo
Challenges
Hootsuite wasn't happy with how their website's landing page converted visitors to customers.
Using Qualaroo's surveys, Hootsuite found that 65% of their landing page visitors needed more information before they could make a buying decision. Even though their branded traffic knew the name "Hootsuite" enough to search for it, they didn't understand what Hootsuite actually does—and that was because the landing page didn't communicate Hootsuite's core value proposition.
Results
Qualaroo showed the direction where Hootsuite needed to make a change. Hootsuite updated their landing page to clarify their product's core functions. This change resulted in a 16% lift in conversion.