Are you looking for ways to spruce up your Instagram feed?
If you are a marketer or brand manager in need of inspiration, this article is for you.
Here are 8 creative Instagram feeds you will love and be inspired by:
1. Elsie+Emma A Beautiful Mess
@abeautifulmess
Elsie and Emma are two sisters in love with everything involving home decor. On their Instagram account they share home decor projects, homemade decorations and themed food recipes. Their feed is visually pleasing by using photos with the same soft colours, shades and tones which give their account unity.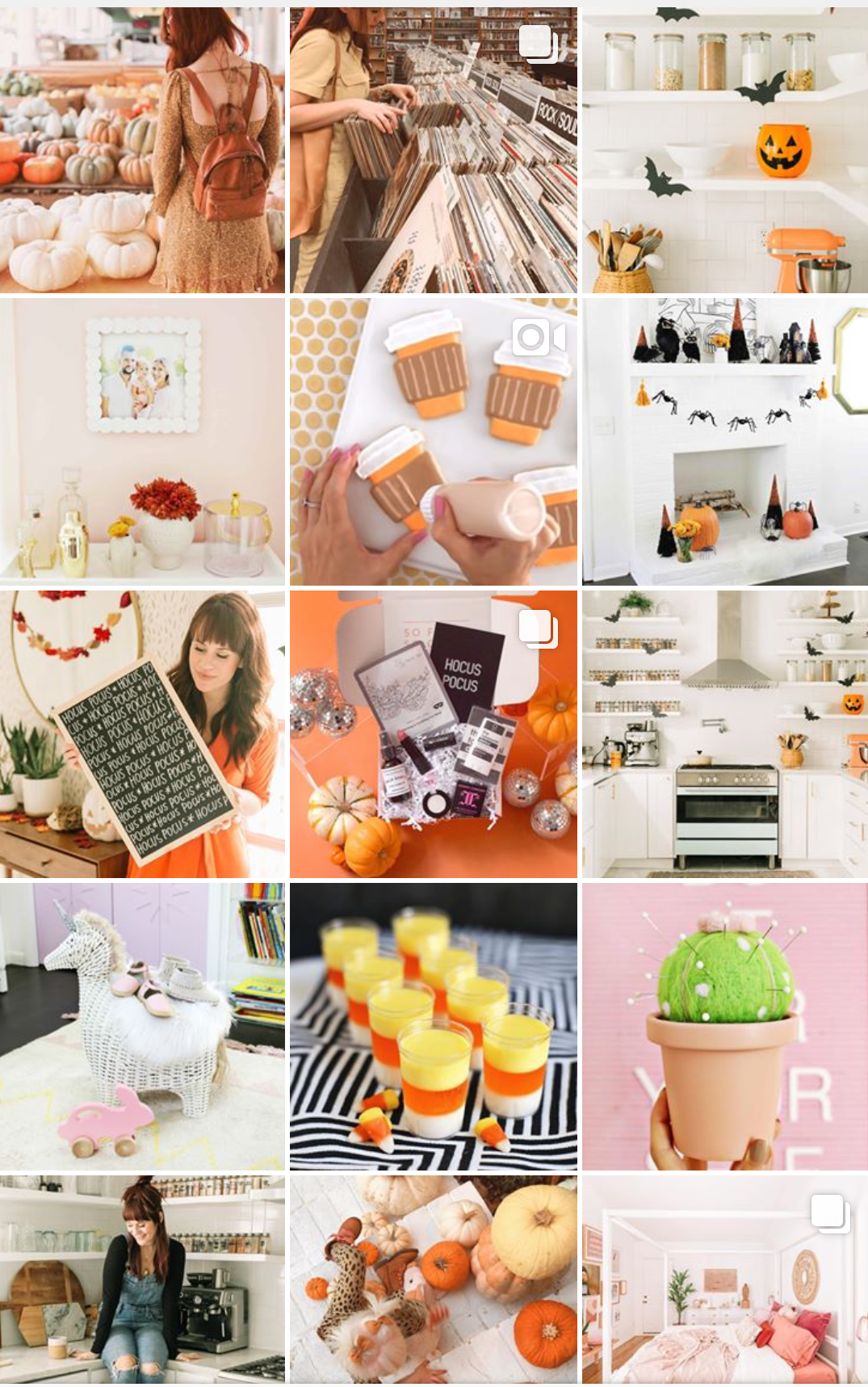 2. Pantone
@pantone
Since 2000, the Pantone Color Institute declares a particular color "Color of the Year". For 2018, the institute chose Ultra Violet, which was described by Leatrice Eiseman, the director of the institute, as "a dramatically provocative and thoughtful purple shade" which "communicates originality, ingenuity, and visionary thinking that points us toward the future".
The Pantone Instagram account crafts its beautiful feed through user-generated content.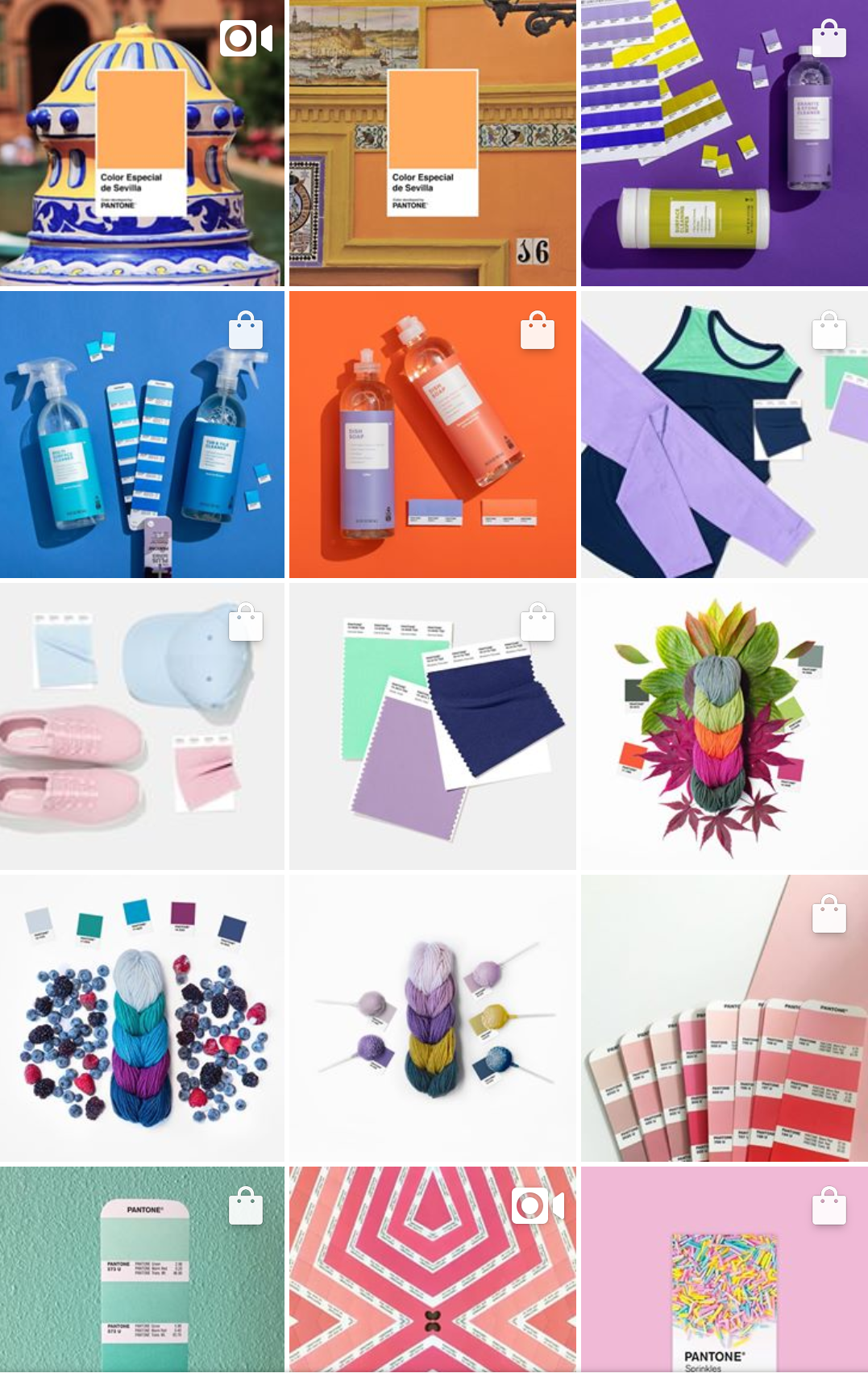 3. Venture Onward 
@christianwtsn
Venture Onward is the Instagram account of a small branding agency dedicated to preserving the practices of early 1900′ in relevant fields of expertise: photography, branding, writing, design, and archiving. The agency was founded by Christian Watson, talented illustrator and gifted photographer.
Their Instagram feed is a mix of Christian's illustrations and beautiful landscapes, portraits and still life photographies. The feed has a lot of dark, brown and grey tones balanced by whites.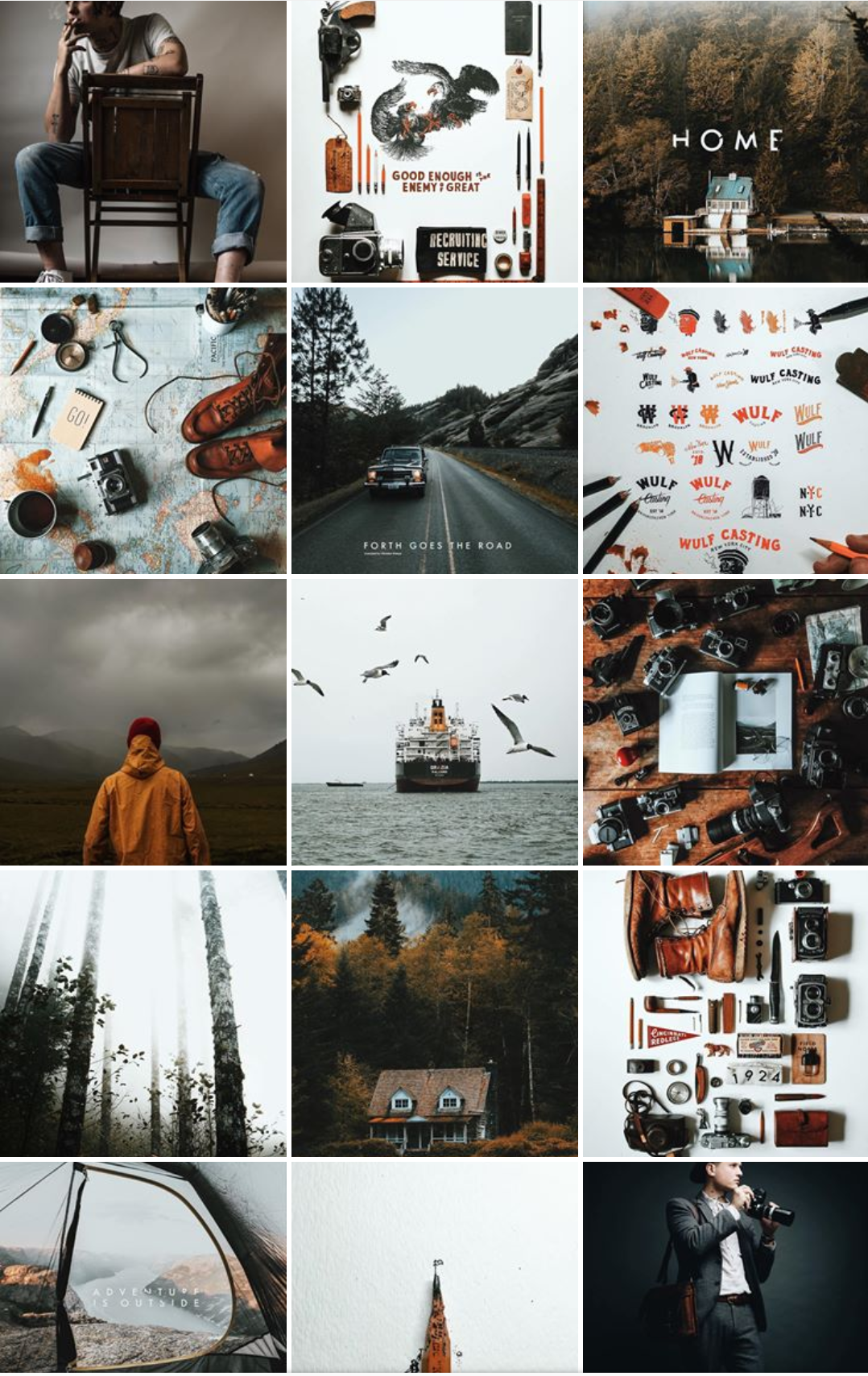 4. Soulminimalist
@soulminimalist
Soulminimalist features artists whose images illustrate minimalism, a concept in the art world. Minimalist photography is a simple but dramatic way to capture images. This Instagram feed is certainly very different than the exuberant and vivid colored feeds of other creators.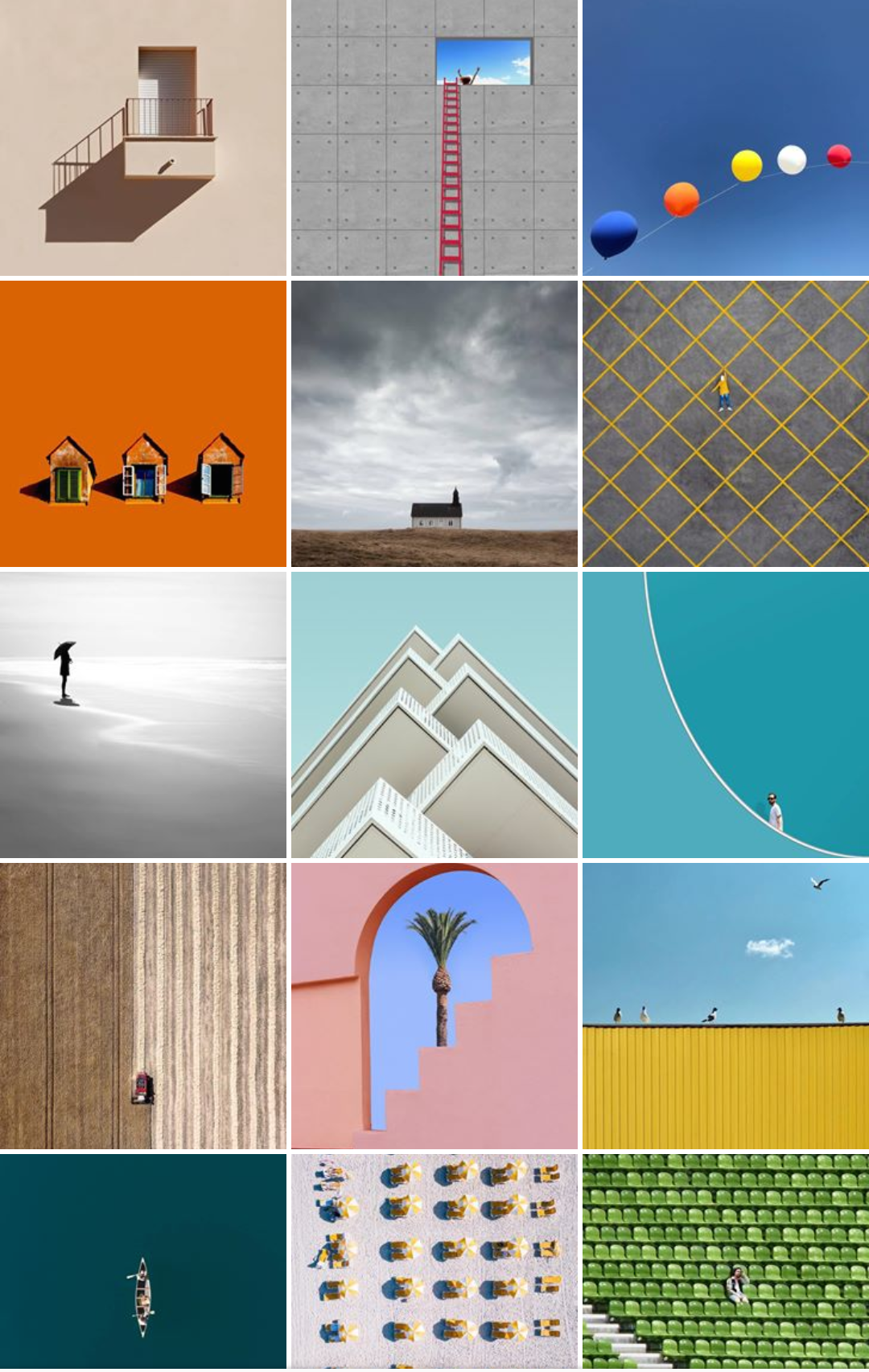 5. Lana Dumitru
@LANADUMITRU
Lana Dumitru is a Romanian digital artist and fashion designer who creates surreal futuristic clothing. Lana is an innovative designer experimenting with camouflage, modern technology and traditional patterns. She describes her clothes as "wearable opinions".
Lana's Instagram feed stands out by using the puzzle effect.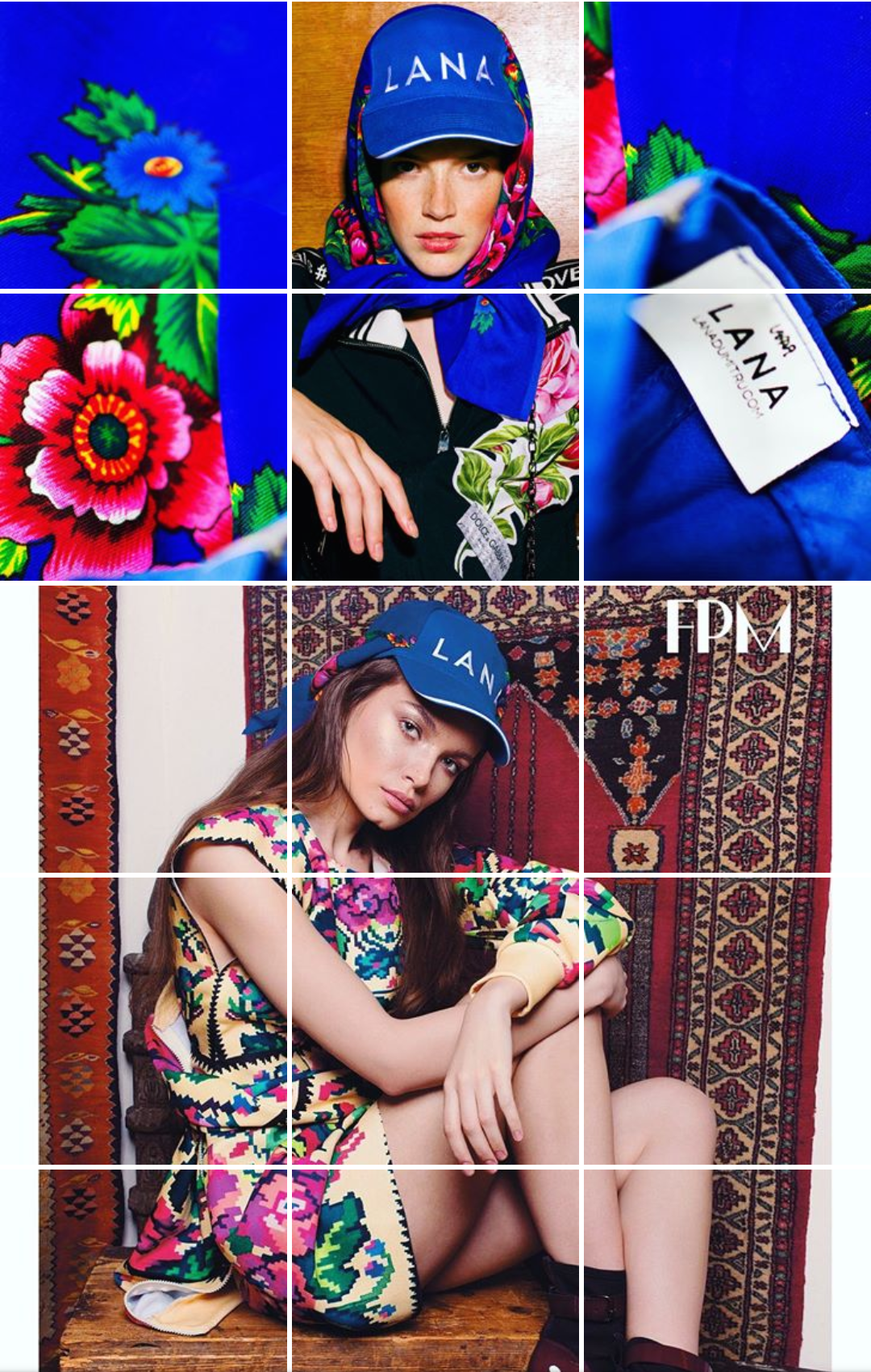 6. Carolina F.
@cart0lina
Carolina Fragapane is an Italian graphic designer with a stunning Instagram account. She combines the puzzle grid with moving photos (cinemagraphs) like this one:
Her feed is one never-ending still life photograph with unexpected visual surprises!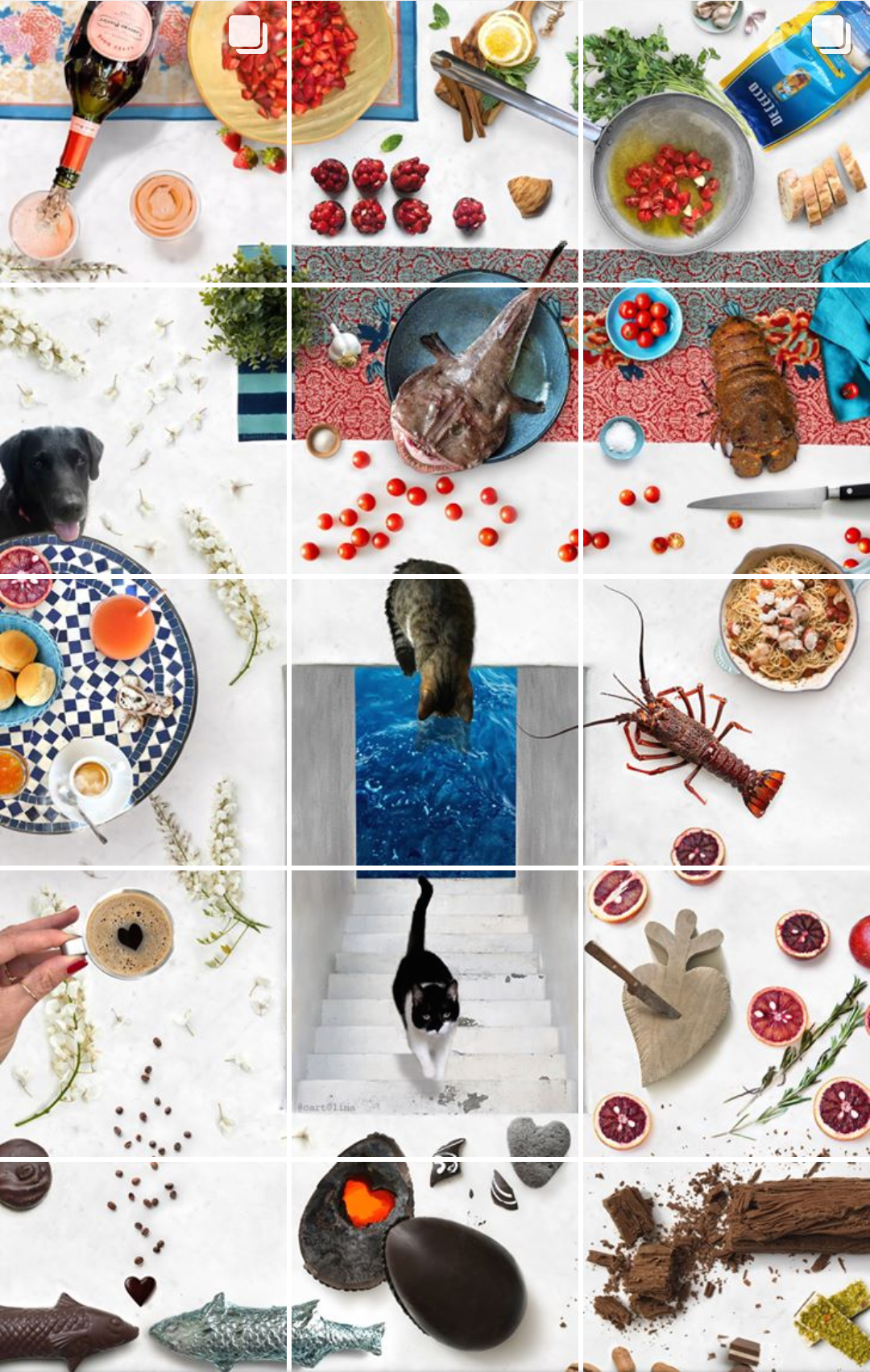 7. Subway Doodle
@subwaydoodle
The Subway Doodle account features illustrations drawn on photographs taken in the subway. The illustrations depict blue monsters living among the people riding the subway. The author of these original illustrations has maintained his anonymity. His work has been featured in publications and digital media around the world.