Are you attending BRAND MINDS? Congratulations! You are one step ahead of your peers and closer to reaching your personal and professional development goals. 
Are you attending with your team? Even better! You will exchange ideas and learn much more from your colleagues' points of view on the insights, frameworks and trends shared by our esteemed speakers on stage.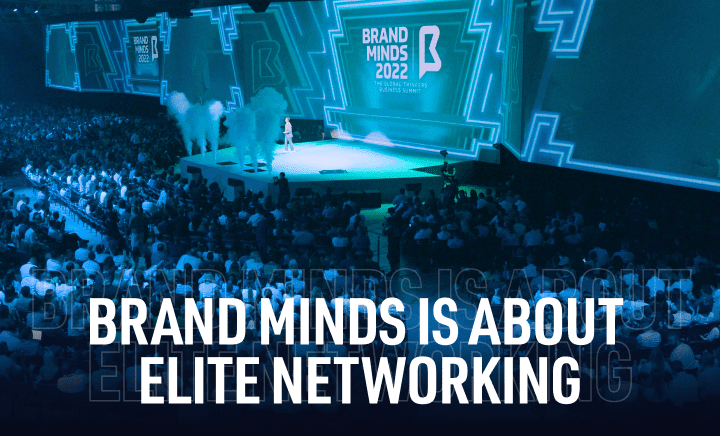 Your first goal as a participant at BRAND MINDS is to learn as much as possible from every speaker going up on stage. And you have a lot to learn, indeed: sales, marketing, business strategy, leadership, team engagement, creativity & innovation, decision-making, AI and the future of work, good habits building and so much more. We don't say BRAND MINDS is a 2-day MBA for nothing!
Elite networking is equally important when attending BRAND MINDS, the biggest business event in Central and Eastern Europe.
Here's how to make the best of your networking opportunities.
8-step guide to successful elite networking at BRAND MINDS
1.

Come in early and meet other participants like yourself
I can't stress enough how important it is to come at least 15 minutes before the event begins.
You have time to get your badge, grab a cup of coffee, take your first selfie, tag BRAND MINDS and share it on social media and just take in the vibe of the event.
There are only a few people at the coffee station so you can enjoy your espresso or cappuccino in the company of other conscientious professionals like yourself. What do they like the most about BRAND MINDS? That's a great way to start a conversation!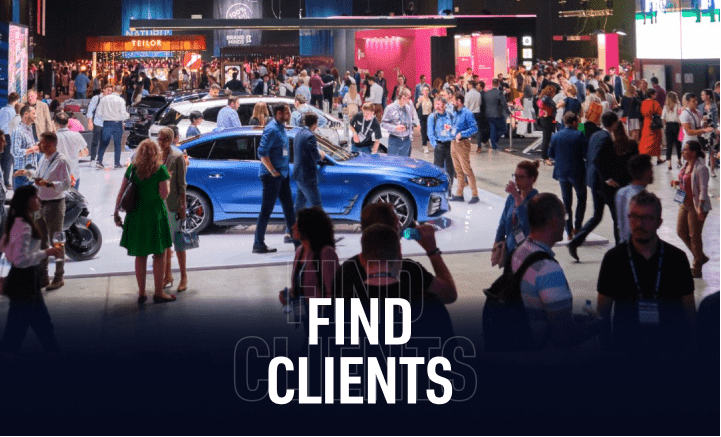 2.

Talk to the people sitting next to you
Participants are pouring in and soon the venue is packed full of participants: marketers, salespeople, CEOs, top executives, influencers, entrepreneurs, startup founders and investors in over 80 industries and 500 companies.
Before the lights dim and the event host goes out on stage, it's your opportunity to meet the persons sitting next to you for the next six hours. Just find a good moment to ask the person at your right and your left one simple question: are you attending BRAND MINDS for the first time? And go from there.
If you are attending the event with your team, don't sit together. Spread out and take seats in different parts of the venue. That way it will increase your chances of meeting and connecting with professionals if this is your team's goal.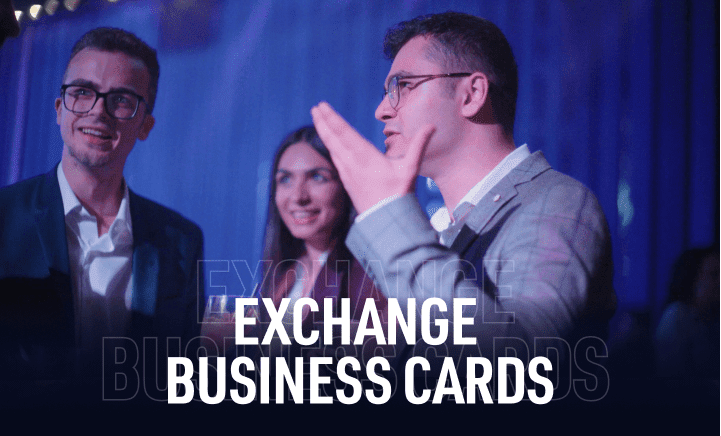 3.

Visit the event partners' booths and activations
The partners supporting BRAND MINDS at every edition are among the best in their industries: UniCredit, BMW, One United Properties, Lenovo, Motorola, Lidl, Teilor, Coca-Cola, Costa Coffee, Edenia, La Strada and many more.
Visit the space dedicated to our partners and enjoy their activations! Talk to other participants, whether it's over a glass of wine, a book or the latest smartphone.
4.

Talk to the people you eat with at lunch break
'Never eat alone' is one of the tenets of networking. Research has shown that sharing a meal with someone can greatly boost our well-being making us more confident, relaxed and happier.
The event is a safe space where you can meet and connect with your peers or professionals in other industries effectively expanding your network. The food at BRAND MINDS is delicious, which is another good conversation starter.
5.

Wear a T-shirt with a relevant message
Not fond of reaching out to people you don't know? Print your favourite t-shirt with a smart message and invite attendees to come up to you, say hello and start a conversation.
Let your creative juices flow: here are two examples for marketers.
Marketing is my bread and butter. Is it yours too? Let's talk!
Marketers turn brands into movements. Feel the same? Let's talk!
6.

Connect with influencers
Business leaders (CEOs and other top executives) and business influencers with powerful personal brands and a large following on social media attend BRAND MINDS every year.
Are you looking to meet them in person? You can, provided you approach them respectfully and with a smart strategy. First, say Hello, introduce yourself and say a few words about the influencer's latest project or blog post. Let them know you appreciate their work. It's a great way to start a conversation and they will be more open to talking to you.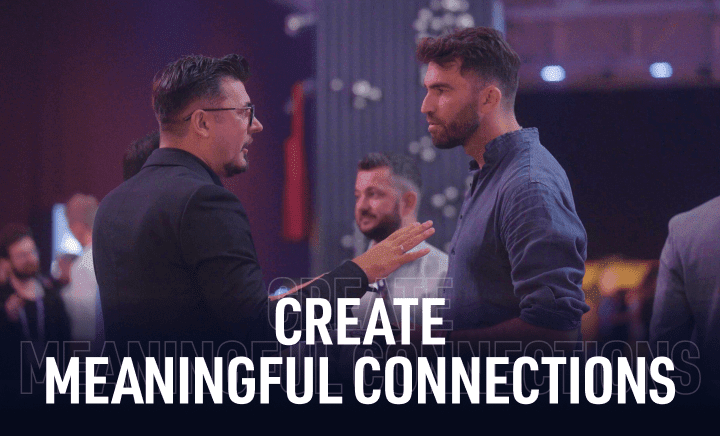 7.
Networking is far better over a glass of wine, at the BRAND MINDS Afterparty
Meeting professionals at the event is great, but nothing is better than exchanging impressions and ideas at the afterparty, sipping from a glass of white wine or a colourful cocktail.
Don't be shy and take the first step!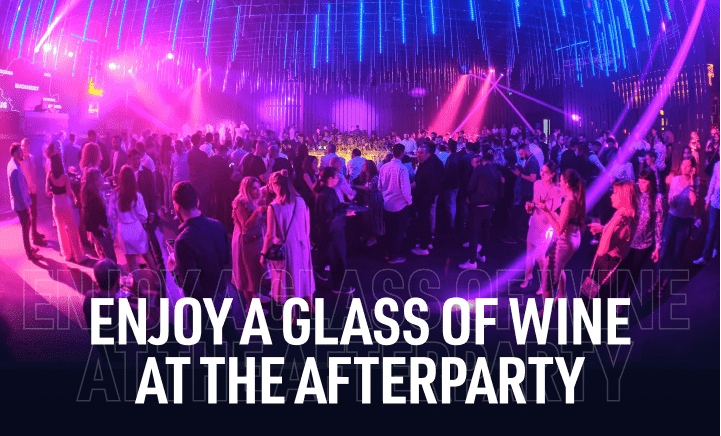 8.

Sharing your LinkedIn QR code is the new way of exchanging business cards
Now that you've learned how to expand your network with elite connections, what's your next step? Exchanging business cards. But I have a better recommendation. Skip the business card stage and get straight to connecting on LinkedIn thanks to LinkedIn's QR functionality.
Here is how to do it:
Step 1: Open your LinkedIn account, on mobile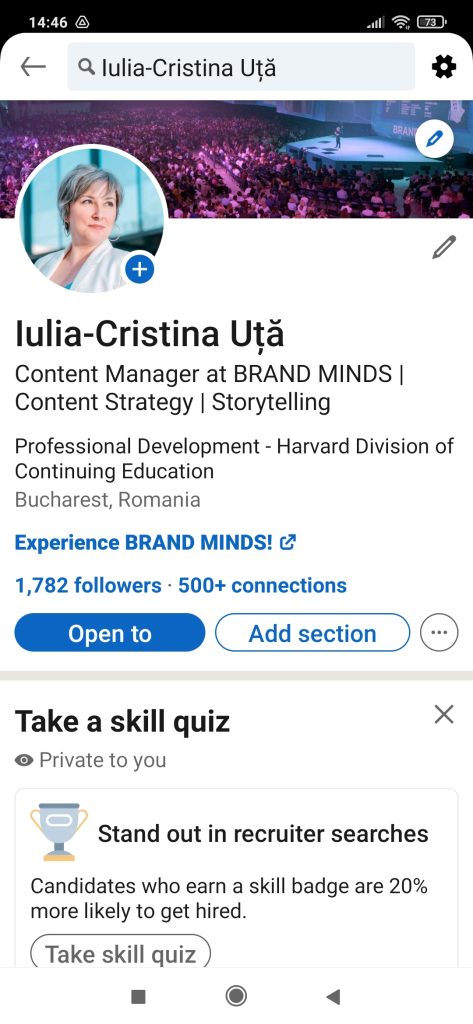 Step 2: Go to My network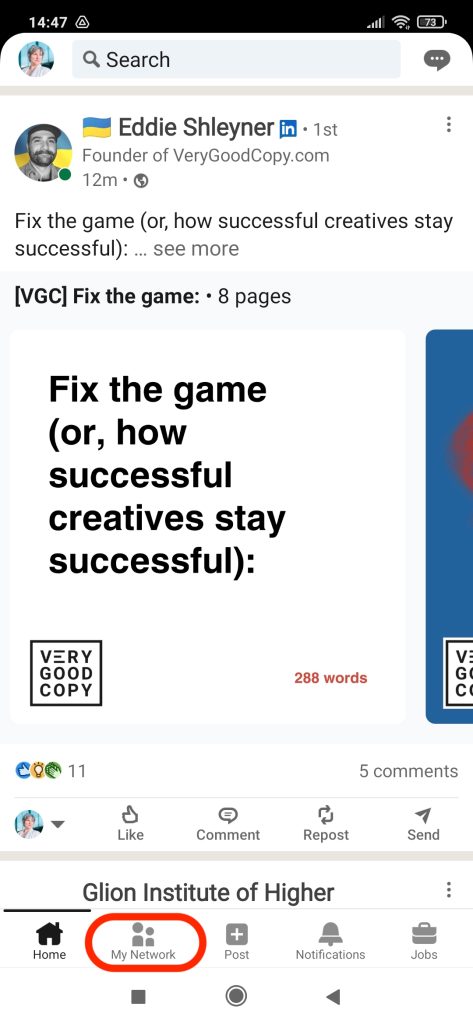 Step 3: Click on the small icon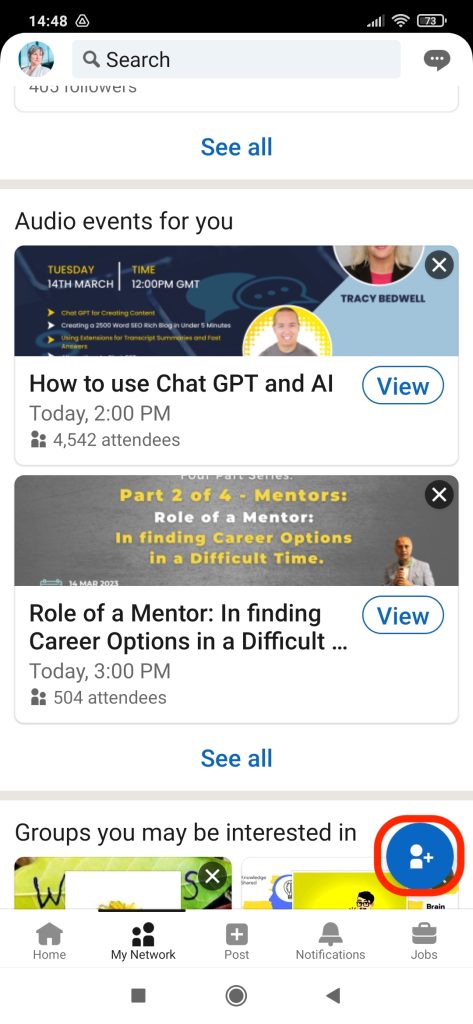 Step 4: Select Scan QR code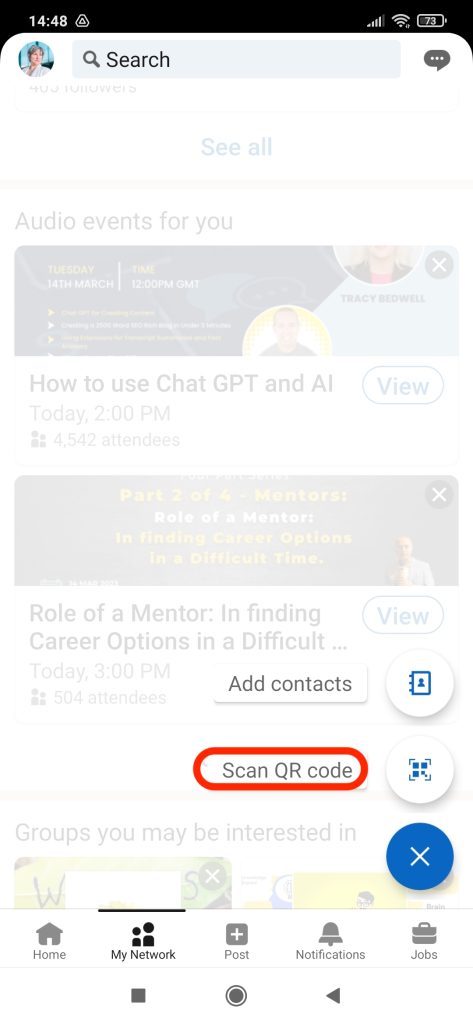 Step 5: Invite your connection to scan the QR code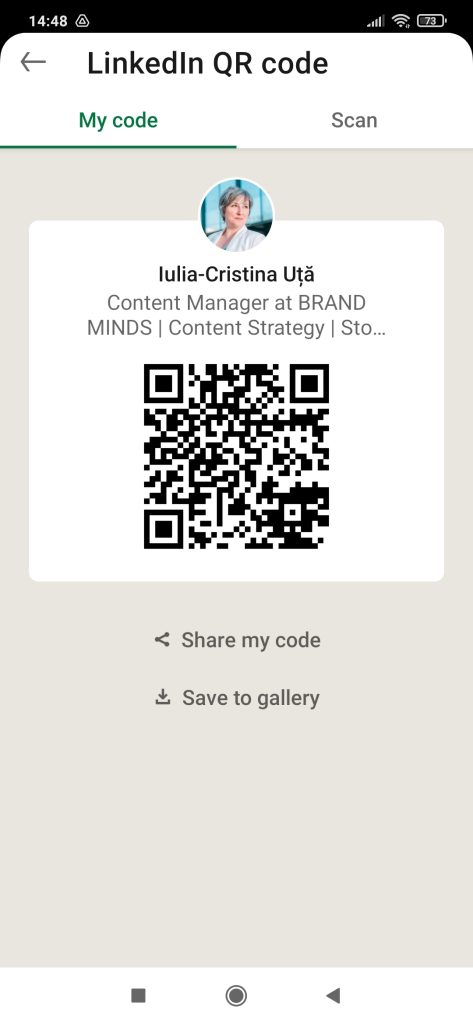 And voila! So elegant and so efficient.
I hope these pointers help you achieve your networking goals at BRAND MINDS.
See you at our next events!