Based out of the Vancouver Lower Mainland, Robert Murray is a #1 Best Selling Author, Global Speaker and Business Strategist. He has written three critically acclaimed books on leadership: "It's Already Inside,"​ "Unlocked,"​ "Simple Leadership – Simply Said." that are a collection of short stories that help his readers relate to and nurture the leader within themselves.
He believes in people and their limitless potential. He wrote Unlocked to help leaders unlock their remarkable greatness through using their 'whole brain' – both the logical brain as well as the emotional mind to become a more complete leader – the leader he calls a 'Practical Leader'.
2. He is able to see simple, executable and engaging solutions where others see only problems. Has worked with senior executives of multi-billion dollar ventures to improve their future, further engage their community stakeholders, and essentially fix their problems. Bob is experienced in virtually all areas of the corporate development, and he is passionate and energized about helping companies be the best they can be.
3. Bob is a storyteller. He is a visionary, he is dynamic and he is engaging. He shares his energy, enthusiasm and knowledge in hopes of helping people discover their limitless potential. He tells stories which help people find the keys to unlock the innate leader that lies within.
4. Coming from a farming family in the heart of Canada, and working my twenties as an industrial electrician, he learned life skills that are hard to find in a classroom. Expertise such as: problem solving, emotional intelligence, and how to selflessly serve others.
5. Getting his marketing degree at University at night, while working through junior level marketing roles during the day, he learned discipline, drive and to always chase his passion.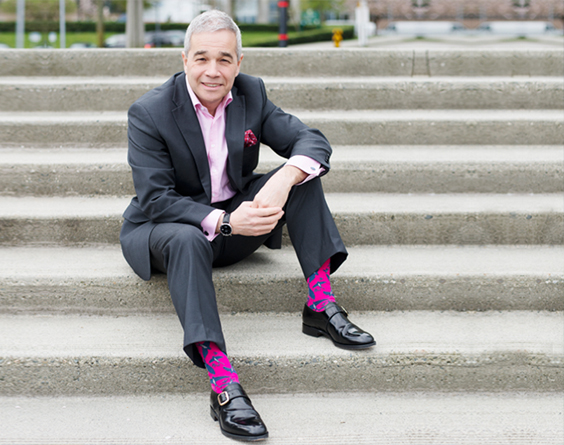 6. The single biggest mistake he sees virtually everyday in businesses on every corner of the globe are leaders that don't take culture seriously and think that the way to success is complex strategies that no one understands. Robert believes that successful businesses have values aligned cultures and simple strategies.
7. He has built strategy for over 200 organizations from Fortune 50 to small 10 person businesses.