Do you care what goes into your food? Would you still eat it should you know it was sprayed with harmful substances?
Agricool has reinvented the way strawberries are grown.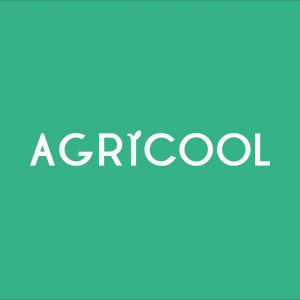 Agricool is a startup founded by Gonzague and Guillaume, two sons of farmers.
Their childhoods were full of excellent fruits and vegetables, but when they moved to the city, they didn't want to lose the ability to eat great food. That's why they invented a system that allows them to grow tasty fruits and vegetables locally and without pesticides, at a price that everyone can afford.
Agricool – The Story
They started growing their own strawberries in an apartment in 2015. The strawberries were tasty but the apartment was not an appropriate place for a committed enterprise. They found an old container sitting in the courtyard of Gonzague's parents' farm and a great idea was born. The container was a perfect solution for growing their strawberries: it was recyclable, transportable, and able to be placed anywhere. That's when Agricool took off! A year later Guillaume and Gonzague moved into a proper factory, a new office and hired engineers and agronomists to help them achieve their dream.
One team, one mission, Our mission is ambitious.

To complete it, we need the best, those who are able to reinvent agronomy and engineering as we know it. Those who can challenge the status quo, reinventing the system of food production. We received more than 700 applications and went from two founders to a team of 30 in just one year.
Agricool – Reinventing Agriculture with Cooltainers
Agricool has found an innovative way to grow fruits and vegetables which doesn't harm the environment and is cost effective – the cooltainer.
Here is more on the solution Guillaume and Gonzague have come up with to bring tasty strawberries to Parisiens:
They grow strawberries in shipping containers called cooltainers; instead of growing on the horizontal, their strawberries grow vertically;
This allows them to use very little surface area to produce fruits and vegetables – 120 times less than in a field;
They put their engineering skills to the test and successfully managed to obtain the perfect growing conditions inside the cooltainers in order to produce tasty strawberries;
Their plants are fed with synthetically-produced nutrients in a closed circuit system which ensures efficiency and sustainability;
LEDs create the ideal spectrum of light for the plant's development;
They consume only renewable energy;
Their business model created the urban farmer, called the Cooltivator; they encourage and support people to become Cooltivators and grow their own vegetables and fruits;
The cooltainers are 100% connected; they can analyze all data in real time.
No one wants to eat pesticides anymore. No one wants to harm the planet with the pollution that comes from transporting food. Everyone wants to find real flavour again, the flavour that our grandparents had with their fruits and vegetables. And there's only one way to do that: to stop wishing and start making it happen.

Guillaume Fourdinier (source)
Agricool – Benefits
Agricool produces in 30 sq. meters the equivalent of what traditional agriculture produces in 4000 sq. meters of fields;
Agricool strawberries are 100% GMO-free and pesticide-free;
They use 90% less water than traditional farming and no nutrients are lost to the soil;
100% locally produced;
Because their strawberries are grown in the middle of Paris, Agricool eliminated the need for transportation which makes the business cost efficient;
Thanks to this solution, they can supply customers with fresh and tasty strawberries all year round.
Agricool – The Future is Bright
Agricool has raised a total of $41.4M (crunchbase.com) to date and is planning to expand to other fruits and vegetables. According to TechCrunch, Agricool plans to launch 100 containers by 2021 in Paris and Dubai and hire around 200 people to help them achieve their mission.
Join the Conversation
We'd love to hear what you have to say.
Get in touch with us on Facebook Group and Twitter.