Are you a learner? Then check out Deepstash, the app which helps you acquire knowledge faster and retain it better.
We deliver expertly curated & reliable bite-sized ideas from any online article. You absorb, remember and act more, with just 5 minutes per day.

Deepstash
Deepstash is helping lifelong learners collect and organise their insights from articles, books and other sources.
Who is Deepstash for?
People who don't have time to read through books and articles;
Learners who look for an effective way to acquire and retain knowledge;
People looking for a digital tool to support them on their personal or professional journey.
You are your thoughts. It's our goal to help you become more inspired, wiser and productive, through bite-sized ideas.

Deepstash
How does Deepstash help you acquire knowledge faster?
Deepstash browses the article and extracts its main ideas.
How does Deepstash help you retain knowledge better?
The app delivers the ideas in a specific format which is
Visually distinct
Short & sweet
Self-organizing
What are stashes?
Stashes are collections of insights extracted from all web sources.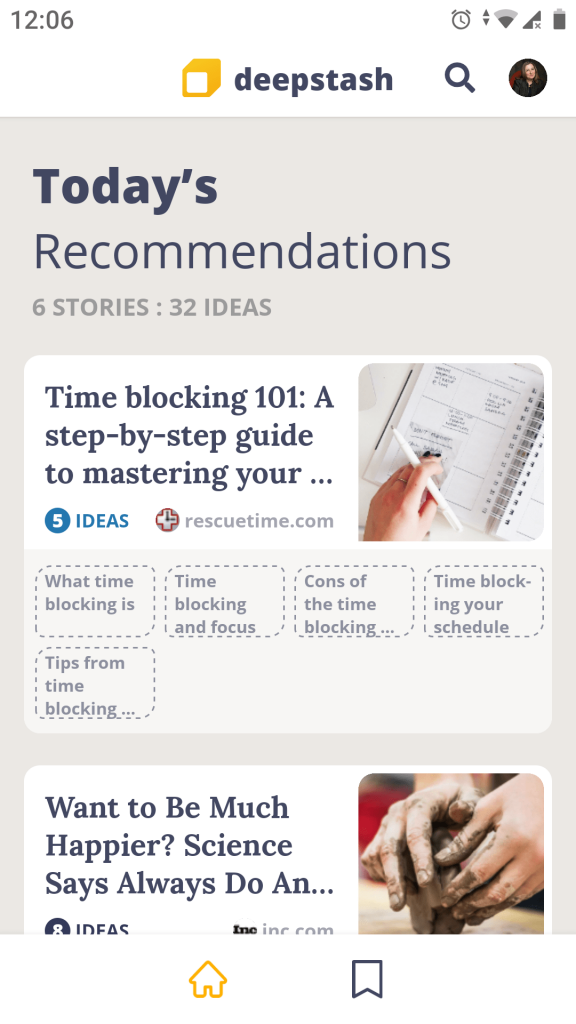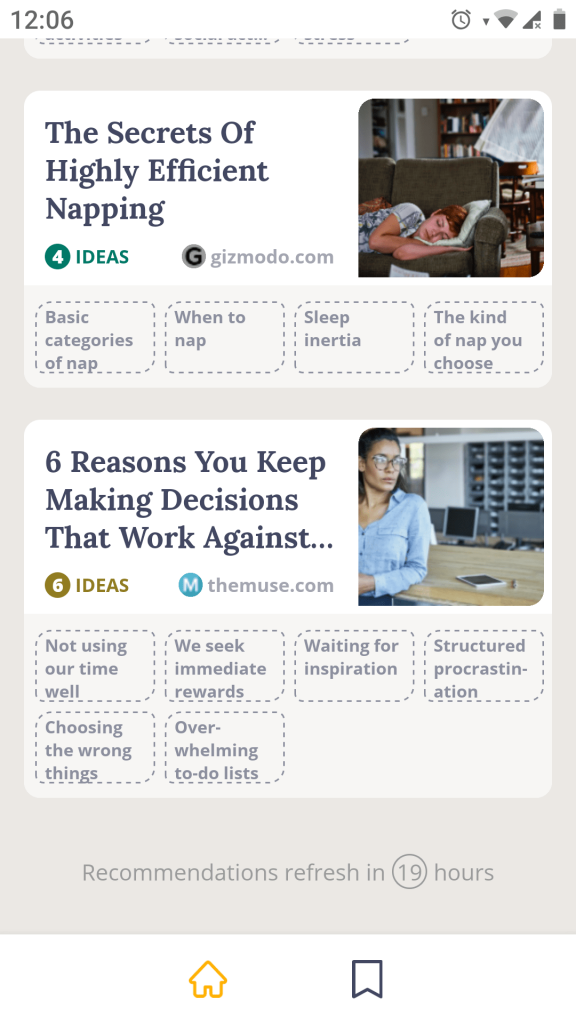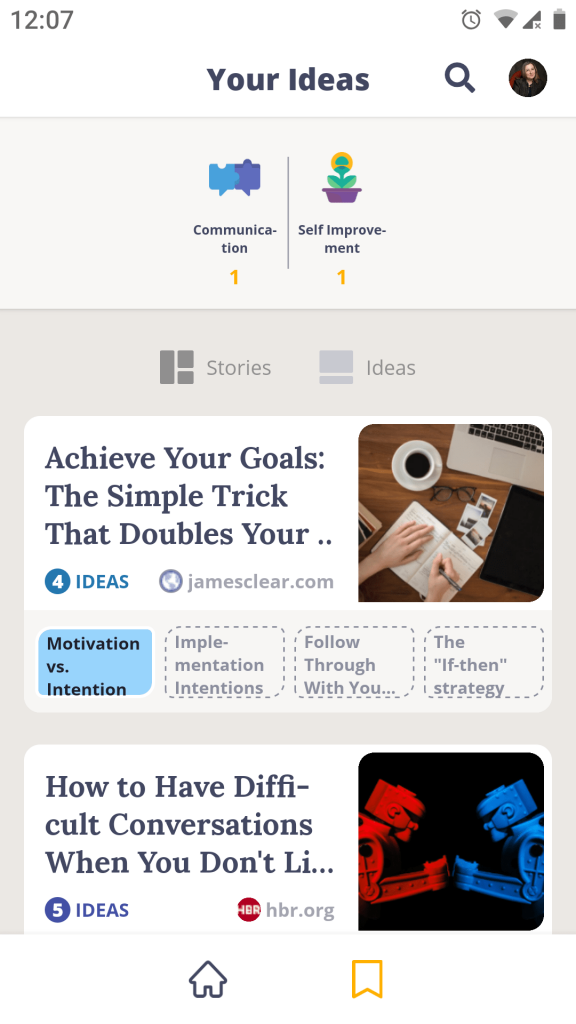 The app provides users with 8 various knowledge topics, each with eight to ten sub-topics:
Self-improvement: Habits, Happiness, Inspiration, Motivation, Goal Setting etc;
Time management: Productivity, Focus, Email Management, Appointments & Meeting, Scheduling etc;
Communication: Listening, Writing, Negotiation, Nonverbal communication, Persuasion etc;
Problem-solving: Creativity, Critical thinking, Design, Learning, Innovation etc;
Team-work: Feedback, Collaboration, Office politics, Emotional intelligence, Empathy etc;
Leadership: Conflict, Delegation, Dispute resolution, Interviewing, Management etc;
Health: Diets, Nutrition, Bio-hacking, Mental Health, Meditation etc;
Money & investments: Asset Classes, Saving, Investing, Stock Market etc.
Benefits of Deepstash:
Provides its users with the main ideas, insights or takeaways from high-quality sources;
Reinforces users' motivation;
Helps them start their day with a positive thought;
Offers a new fresh perspective;
Helps users avoid the marketing spread or buzzwords which some articles are full of;
Users can save the ideas to reflect on later;
Supports users achieve their goals or start a morning routine.
Do you use curation tools to increase your knowledge on specific topics?
Join the Conversation
We'd love to hear what you have to say.
Get in touch with us on Facebook Group and Twitter.