Beatrice Dumitrașcu is one of the professionals with the most extensive experience in the real estate market in Romania.
Her professional background includes important names in the field and is currently associated with the most active and leading green real estate developer of residential, mixed and office projects, One United Properties.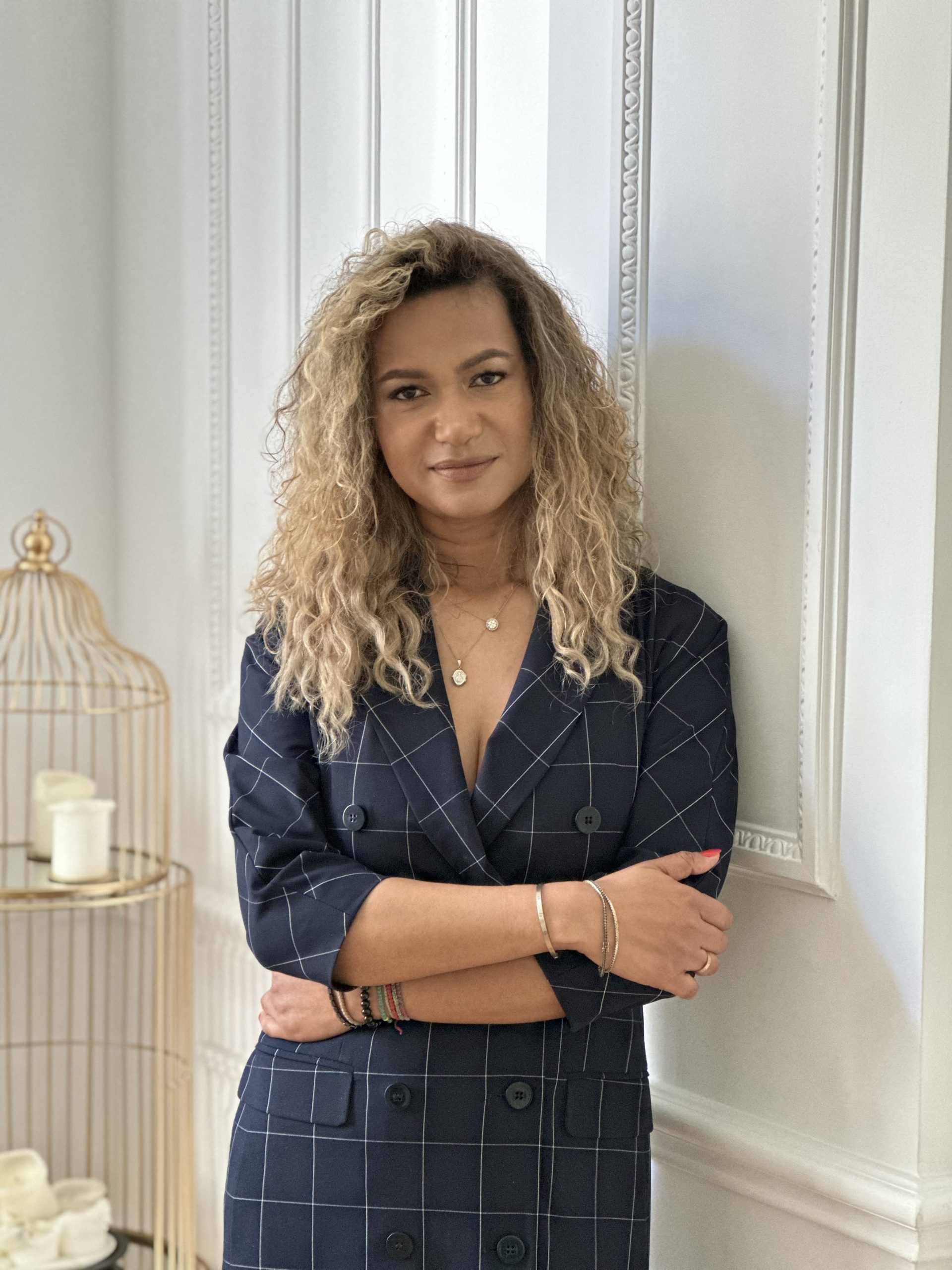 With a career of over 20 years in sales and marketing, Beatrice has dedicated her last 18 years to the real estate industry and became a well-known name in the field.
In 2013 she joined One United Properties, first as a sales manager, currently as CEO of the Residential Division. In other words, she is responsible for managing One United Properties' largest premium residential sales portfolio, generating significant revenue for the company, and maintaining high-quality services for both clients and business partners.
Always up to date with industry and market trends, Beatrice is involved in the company's most important communication and sales strategies. Her outstanding skills and vast experience in the field, as well as an ethical professional attitude and a constant concern for the company's values ​​both within it and in external relations, make her a model in the real estate business.
Beatrice graduated from the Faculty of Journalism, but she immediately felt that the real estate field was right for her. She has worked for major companies such as Forum Invest Romania, Anchor Group, Eurisko Consulting, Țiriac Imobiliare, and Coldwell Banker and has strengthened her professional skills over the years in projects involving sales, marketing, communication, project management, events, and sales in real estate.
In the interview below, Beatrice Dumitrașcu shares her thoughts on leadership, business growth and team development.
What is the #1 change that One United Properties applied following BRAND MINDS?
Our team was happy to attend BRAND MINDS and learn from the most influential professionals in the world. Following the ideas presented at the conferences, our team is working on strengthening its digitalization strategy, with a focus on leveraging advanced technologies and data-driven approaches to optimize marketing and enhance customer experience operations. This initiative aims to improve overall reach, interactions, and efficiency.
What is One United Properties' key business growth insight that the company learned about at BRAND MINDS?
We certainly can affirm that technology should be an important part of each business, regardless of the field of activity, in order to remain relevant. The key business growth insight that our team learned at BRAND MINDS was precisely this, the importance of integrating innovation and technology into business operations to stay competitive and meet evolving customers' demands.
You have 20 years of leadership experience. How important is team development for you?
Throughout my professional experience, I have learned that success is never about one single person, but about a team. Therefore, the development of the team as a whole and, at the same time, of each individual within this team is paramount.
Every manager or leader works with individuals that need various levels of support and understanding, as well as personal growth. This means that efficient leadership also means, among other things, understanding your people and adapting when the circumstances demand, in order to make sure that everybody is productive and feels encouraged and appreciated. Briefly put, care, share and lead by example.
How do you engage and motivate your team?
This is very challenging in the modern professional world because it requires patience, attention, and being present. I believe every individual in a team has to be guided so to find his/her right place according to his/her abilities.
The key to a productive team is to place each person in the right place, support everyone to find out where he or she would best fit and from there on encourage them to grow. At the same time, I believe in team support, as every success, as well as failure, must be approached not as an individual, but as a team experience.
What are your recommendations for leaders struggling with low team engagement?
Take a step back! Think about your people and try to see where they would fit better. Perhaps a junior doing marketing is not so productive not because he is not engaged in his work, but because he might be a better salesperson, for example.
Try to see the best in your people and place them in the right job position. Sometimes they need guidance for this, for discovering where they fit better, especially when dealing with junior professionals.
What is the latest news about One United Properties?
One United Properties has had a remarkably strong start to the year 2023, as we reported one of the best quarters in our company's history in terms of apartment sales and pre-sales. We posted a consolidated turnover of 89.3 million euros in Q1 2023, a 27% increase compared to Q1 2022, and a net profit that amounted to 30.8 million euros, an increase of 120% compared to Q1 2022.
These results highlight the strength and reputation of the ONE brand, a leading name in the dynamic real estate market in Bucharest. This encourages us to continue our business strategy centred around building in a responsible way, contributing to improving the lifestyle of our residents, tenants and the community as a whole.
We deliver sustainable residential and commercial real estate that has a positive impact on the city and the community, and we apply the latest solutions in terms of energy efficiency in order to grant our clients not only a contemporary and modern urban lifestyle but one that is sustainable and cost-efficient, too.
In parallel to that, we continue to invest in the restoration of historical buildings in Bucharest that are part of the city's past and history and that our children need to see. We are currently working on the restoration of the Ford factory that will be integrated into our development of One Floreasca City with retail and office functions, we are about to begin works for One Athénée in the city centre and we have announced at the end of 2022 the acquisition of other abandoned buildings in the historical centre of Bucharest that will be restored.
What is One United Properties' vision for the next 3 years?
Our vision is based on an unwavering commitment to delivering high-quality properties that meet the needs and aspirations of our customers, in an attempt to reshape the city.
We take great pride in our ability to create communities that resonate with a wide range of buyers and tenants, communities that have access to many integrated services and become part of the modern transformation of Bucharest.
Urban regeneration will continue to be our focus, whether we are referring to our commitment to green and sustainable developments, or to protecting and restoring cultural buildings in Bucharest.