Xclusiverse is a metaverse endorsed by a eCommerce platform, that will aid social interactions among people of the world and business entities, allowing them to connect, and interact while also providing the space to buy digital and physical products on the platform.
In the interview below, Xclusiverse co-founder Florina Onetiu shared with us more about the company, its mission and the future.
The first industry to benefit from Xclusiverse is real estate. Why?
We are in an era where a new world is opening for us, and we are grateful to be the builders of a virtual world that will bring value to businesses and users around the globe.
Like building a city, we started by building solid foundations that would provide people with spaces, buildings, and offices in the metaverse and in the real world.
We want to support the real estate industry in achieving its high potential. Through our metaverse, we'll give the real estate agencies and developers the possibility of the impossible.
We offer them the possibility to maximize their business, have a solid foundation for the growth of their business, build a recognized brand, run a profitable and sustainable business by increasing revenue while limiting expenses and, more importantly, to maintain an excellent relationship with their customers.
What industries will follow real estate?
From mid-July, Xclusiverse will be open to all industries that already see that the future is around the corner.
Once businesses and people will choose those locations, we will open our world to all other industries eager to bring value to the people who will explore this new world.
We are confident that businesses that want to scale globally will respond positively to our invitation to come to Xclusiverse. We are already discussing with some industries such as luxury fashion retailers, software companies, architecture and design, logistics, professional accountant's associations and more.
What is the main benefit provided by Xclusiverse to its customers?
Think about it: you are a company that plans to gain more market share. You can do this in an old-fashioned way and/or you can access customers from all over the world and be a pioneer in a world that, just like the internet 20 or so years ago, is now beginning!
The main benefit we offer to stakeholders such as companies is limitless opportunities for our growth and rapid expansion as we win the hearts of every creative and internet user. And for users: an immersive social, connection and shopping experience with both physical and digital products.
Xclusiverse is building several spaces inside its platform. What are they and what is their goal?
There will be 3 areas:
Xclusiverse City – a luxury playground for immersive social interaction, play and earn, meet, and greet and other activities;
Xclusiverse Mall – where the shops will sell regular and digital products;
Xclusiverse Club – an area designed for exclusive meetings and offline events.
Name the main 3 pain points that Xclusiverse solves for its customers.
Time
Rich connection
Lack of revenue lines for businesses
The desire for exclusive, empowered communities
What is the brand's vision for the next 3 years?
Our vision is to build the largest global community of people on blockchain technology through exquisite experiences of virtual interaction, shopping, and real-world meetings.
What will the world look like in 5 years and what role will the Metaverse play in people's lives?
In 5 years, the world will be even more supported by technology. The Metaverse technology will make it possible to bridge the real and virtual worlds, will break the distance and time issue and will build communities of people that can interact, shop, sell, and promote their business through platforms.
In 5 years, humans will probably be able to reach Mars and all this experience can be followed and lived through metaverses.
In more than 5 years, I believe that people will see metaverses as a part of life, just as they have adopted the internet, touch screen phones or social media. And most likely the metaverses will bring new learning opportunities, social, financial, shopping, jobs and so on.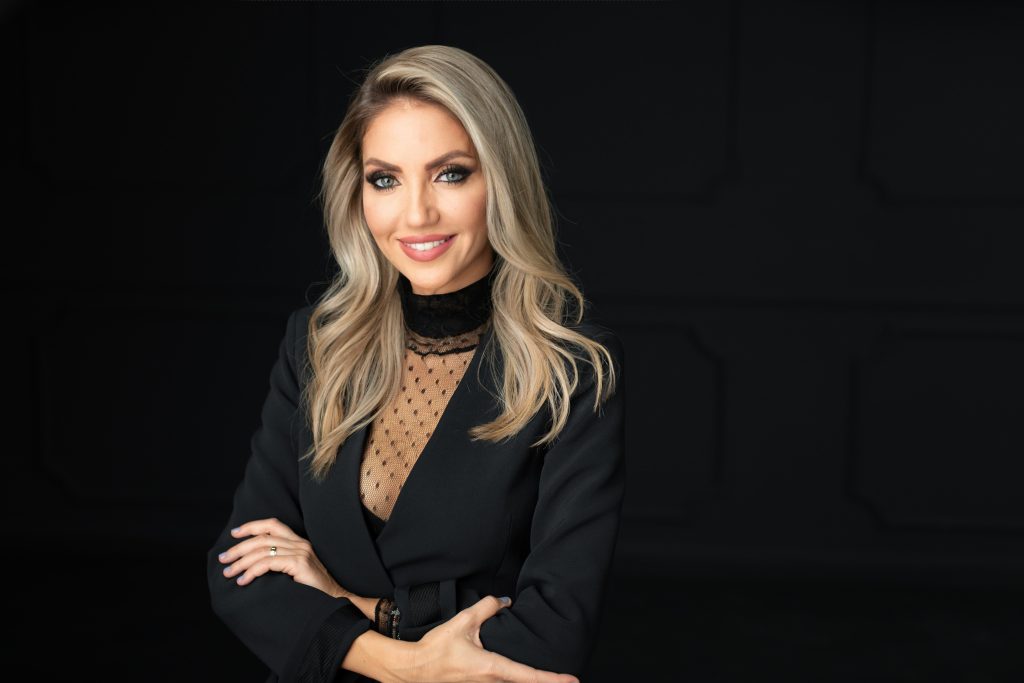 What is the latest news about Xclusiverse our readers should learn about?
I'm glad you asked! What is important to know is that at Brand Minds we are trying to break a world record!
Because we believe so much in the concept of bridging the worlds, we decided to create a community of people who would take the first step towards the new virtual worlds by building an avatar within the physical event Brand Minds.
Then what's important to know is that Xclusiverse is up and running for members – real estate companies for now, and starting October, users will be able to experience and enjoy the first features of Xclusiverse!
We can't wait, we are very excited!