TEILOR is a luxury jewellery chain present now in five countries in Central and Eastern Europe.
Aligned with international trends, TEILOR portfolio consists of iconic designs to celebrate life's meaningful moments.
Diamonds, precious and semi-precious gemstones are part of the brand's collections – with different cuts or colours, they become elements of statement jewellery pieces. The brand's carefully selected designs are internationally certified by De Beers Institute of Diamonds and GIA, leaders in the diamond industry.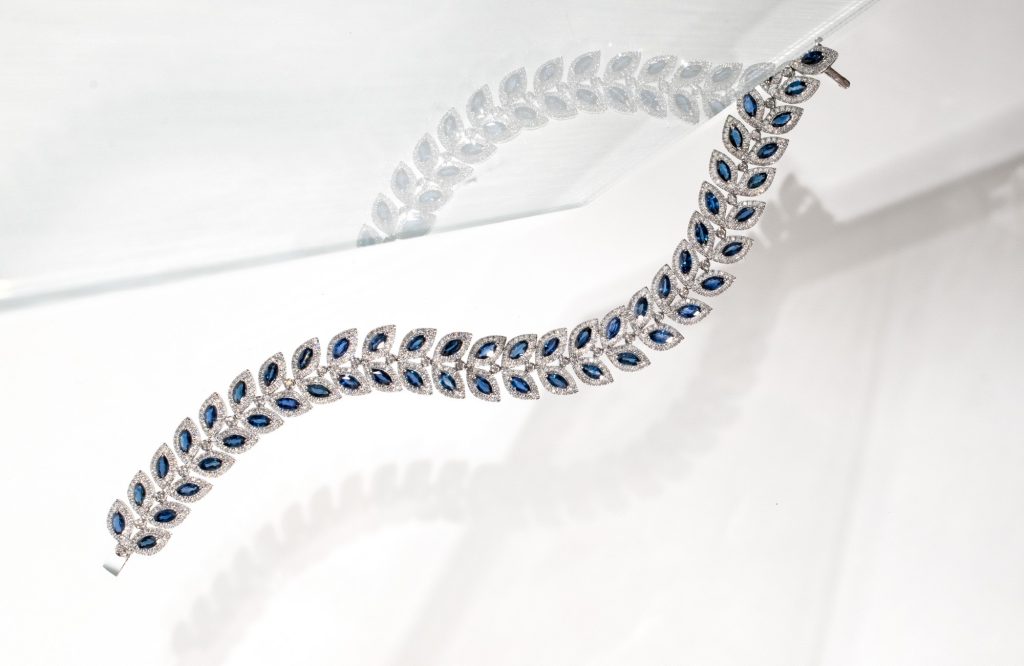 The Exceptional by Teilor
In the interview below, TEILOR Marketing Director Andreea Bîrlădeanu shared her thoughts on team development, the changes made by her team following last year's edition of BRAND MINDS, the company's vision for the next 3 years and more.
Andreea Bîrlădeanu joined the TEILOR team three years ago, coordinating the Customer Loyalty & Retention department projects in the first months. As the current Marketing Director of TEILOR, Andreea leads a team of 16 people, being involved in projects developed by the luxury jewellery brand both locally and internationally. She manages creative projects, external collaborations and brand campaigns, strengthening TEILOR's image locally and internationally.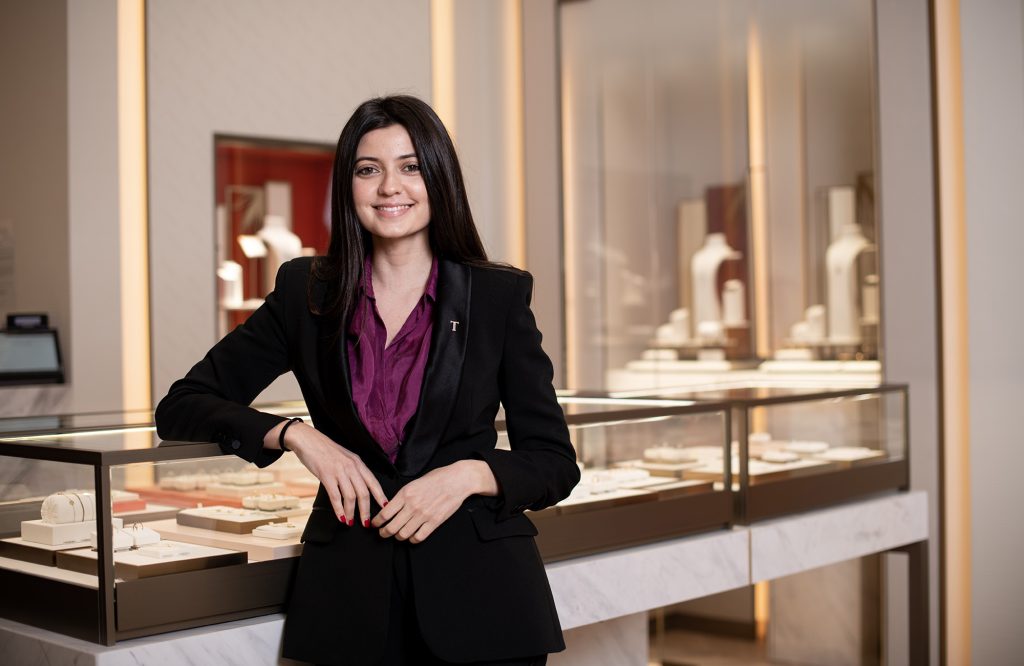 What are the top 3 changes that TEILOR applied following BRAND MINDS?
Following BRAND MINDS, I took into consideration new ideas that could be applied in TEILOR. One of the things that I understood better was the importance of emotional intelligence. Understanding our emotions in the workplace can positively impact the work environment and the relations between peers. This way, we were able to maximize our efforts for each project.

The 2022 edition of BRAND MINDS came with another insight for us: to use all communication channels. Adapting the message to every communication channel helps you reach out to your audience or new segments that might be interested in the brand.

Lastly, I think this event is a reminder to keep innovation and novelty as part of your day-to-day work and approach in projects & advertising in general.
What are TEILOR's most important insights that the company learned about at BRAND MINDS?
Each speaker brought new insights and information, depending on their expertise. The examples brought a better understanding of how most of the strategies, approaches or ways of working are personalized by each company that chooses to adopt them. This offered me confidence as well as more trust to convey certain approaches towards the team or my peers.
At the same time, we were reminded to embrace change as this is the only constant in the business environment.
Name the most essential aspect of team management according to TEILOR.
In an entrepreneurial business, opportunities can arise at any point so fast decision-making is a key factor. Thus, communication and adaptability are some of the most important aspects of team management. At the same time, to make sure you are on the right path, you need a common & aligned understanding of the goals and objectives.

When it comes to team management, is also important to seek the passion the desire to learn in all team members. Supporting personal development in line with business needs can lead to exponential growth for the company's results as well as for the teams' motivation.
How important is it for TEILOR to invest in team development?
We seek to learn and develop at all stages. TEILOR is a story perfected by each member of our team. The development is what makes the brand go further, as we encourage and believe in continuous training.
The DNA of our business is based on unstoppable motivation, one characteristic that describes each team.
What are the top 3 changes in marketing that marketers should be aware of?
The marketing industry is in continuous development, but some of the most significant changes are, at this moment, the growing importance of real-time marketing and staying connected to your audience.
Also, omnichannel personalization of the customer journey is just as important.

Of course, nowadays, a strong message is needed, especially when it comes to digital marketing and social media.
What is the latest news about TEILOR our readers should learn?
TEILOR is focusing on developing its presence in each market. We built an omnichannel presence, looking into translating the experience everyone has in store to digital. From product renderings to integrating tools that improve the shopping experience.
Also, we focus on our product portfolio, as we continue to align with international trends.
What is TEILOR's vision for the next 3 years?
Looking at the past years, TEILOR has adapted to each uncommon situation and found the best way to navigate through each uncertainty.
For the next 3 years, we plan to strengthen our presence in CEE, while also developing the shopping platforms and our digital presence. The jewellery industry is developing and we aim to use every channel to grow the business and the brand.