What is a real green car? Read on to discover how BMW i Vision Circular shows what a real sustainable car is made of: recycled materials that can be recycled again.
Between buzzwords and bold statements, how do you identify a truly green car?
Is driving electric enough?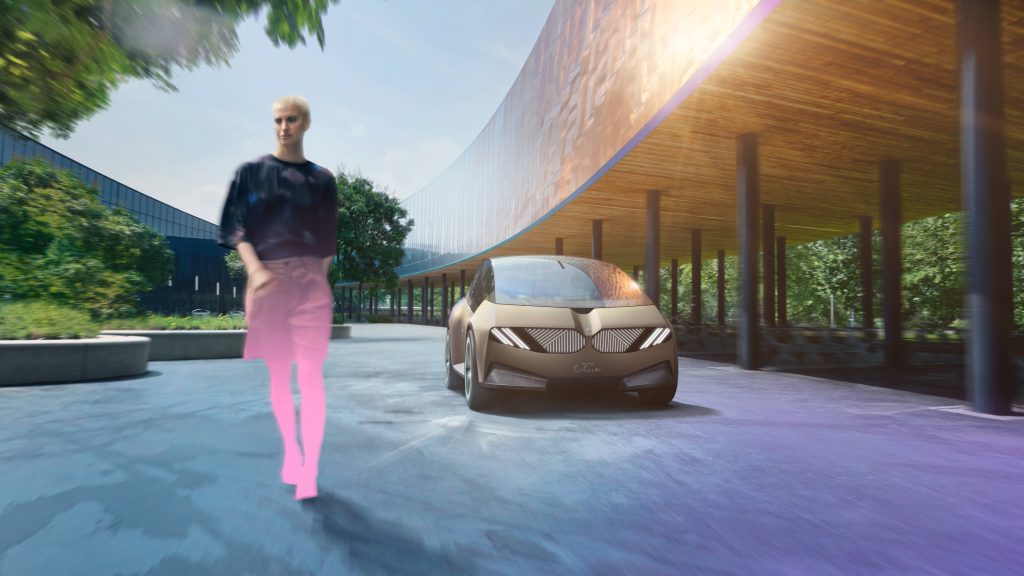 BMW i Vision Circular is more than a car, it is a statement.
When looking at this one car, you need to see the bigger picture. It is not only about "driving emission". It is about the complete life cycle of a car and a bold statement that the life cycle can be, in the end, really infinite.
Last autumn, the famous International Motor Show (IAA) transformed itself from a car show to a mobility event. In this context, BMW presented a very special concept vehicle, a compact BMW for the year 2040 that is focused squarely on sustainability and luxury – BMW i Vision Circular.
While most other concept cars showcased new design languages or design ideas, BMW i Vision Circular was a statement about how you can build a car to be truly sustainable.
The overriding design aim for the BMW i Vision Circular was to create a vehicle that is optimised for closed materials cycles and achieves 100% use of recycled materials meaning the car reaches 100% recyclability.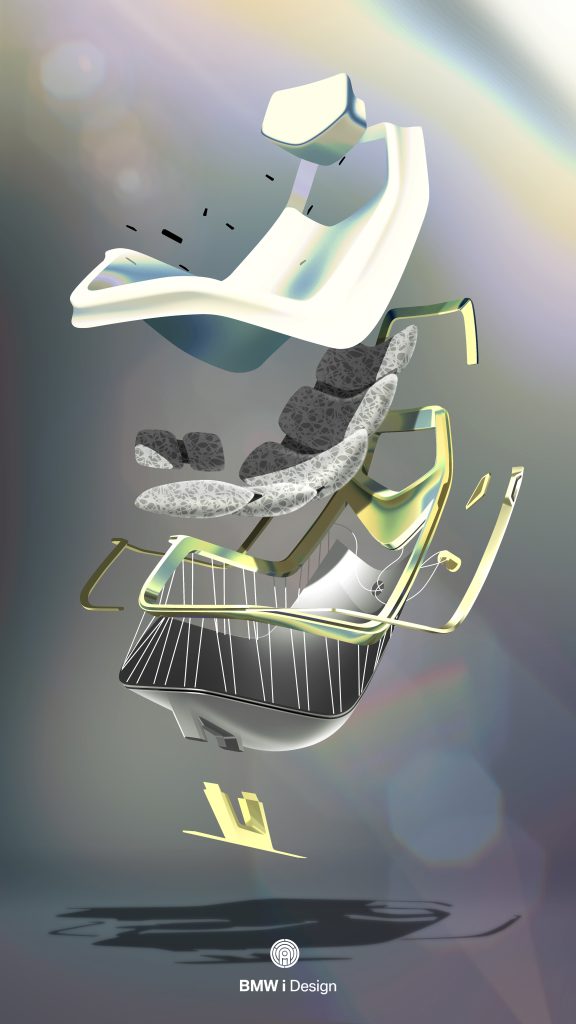 This involves making particular use of materials that have already completed a product life cycle – so-called secondary materials– alongside certified bio-based raw materials.
The same applies to the energy storage device: the all-solid-state battery in the BMW i Vision Circular is 100% recyclable and manufactured almost entirely using materials sourced from the recycling loop.
It will achieve a much higher energy density with significantly reduced use of the most valuable resources.
"We gave thorough consideration to circularity from the outset during the design process for the BMW i Vision Circular. As a result, this Vision Vehicle is packed with innovative ideas for combining sustainability with a new, inspirational aesthetic – we call this approach 'circular design'," explains Adrian van Hooydonk, Head of BMW Group Design.
When it comes to the materials used, the focus with the BMW i Vision Circular is on recycled materials ("secondary first" approach) which are intended to be reused again at the end of the product life cycle.
Having a small number of different mono-material groups with connections that can easily be undone is crucial for good recycling. For this reason, the BMW i Vision Circular avoids bonded connections or composite materials and uses intelligent types of connection, such as cords, press studs and quick-release fasteners, instead.
It showcases a purpose-developed, aesthetically appealing quick-release fastener for the wheels, seats and instrument. Easily detachable connections make it far simpler for users to replace individual materials and component parts, allowing them to keep restyling the vehicle.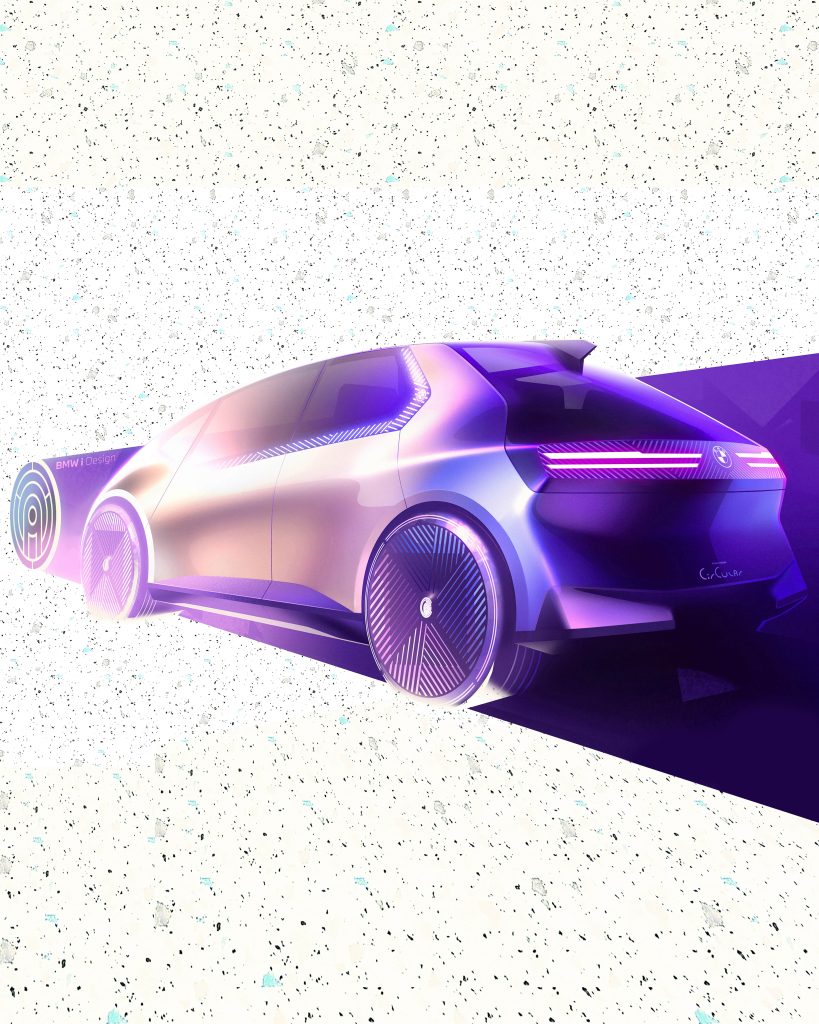 The BMW i Vision Circular demonstrates an important reduction in the number of component parts, material groups and surface finishes, dispensing completely with exterior paintwork, leather and chrome, for instance.
Materials from bio-based raw materials also help to minimise environmental impact and contribute to a smaller carbon footprint. As far as the digitalisation features are concerned, smart control panels reduce both complexity and the use of materials.
At present, vehicles from the BMW Group are manufactured using nearly 30 per cent recycled and reused material on average. The 'secondary first' approach is intended to gradually increase this figure to 50 per cent.
This quest for circular economy is not only about saving non-replenishable resources, but in the cases of materials such aluminium, it saves significant energy to produce raw materials, with an important impact on CO2 emission as well, while reducing also waste.
This is why "Circular economy" is not just a buzzword, is one essential step toward the greenest car in the world.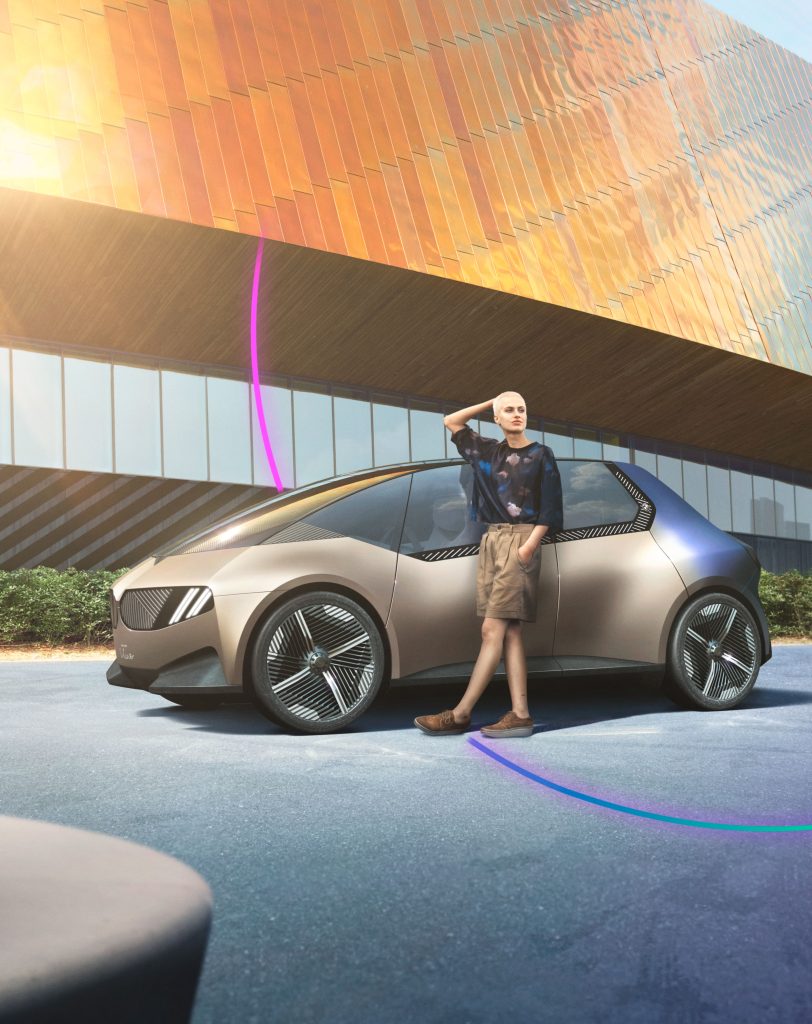 Images source: BMW