UN Women NC UK and J Walter Thompson London recreated the reCAPTCHA 'human tests' that are commonly used by websites against spam bots to raise awareness of the 39,000 girls forced into child marriages every day.
The Humanity Test requires users to prove their humanity by selecting pictures of brides, before revealing the child brides they overlooked and their stories. So far 72% of 8,806 people who have taken the test have failed it by not accurately identifying images of all brides.
The test then prompts participants to help #drawaline against child marriage – which affects 750,000 women and girls around the world, yet is rarely discussed as a major humanitarian problem. Participants can support the cause further by sharing the humanity test across social media, and thus spreading awareness about the issue, mobilizing support for the cause and UN Women NC UK's mission. The creative sheds a light on the issue of child marriage by playing on people's preconceptions of marriage as shaped by conventional cultural representations, challenging them to reconsider their assumptions and share the test as a result.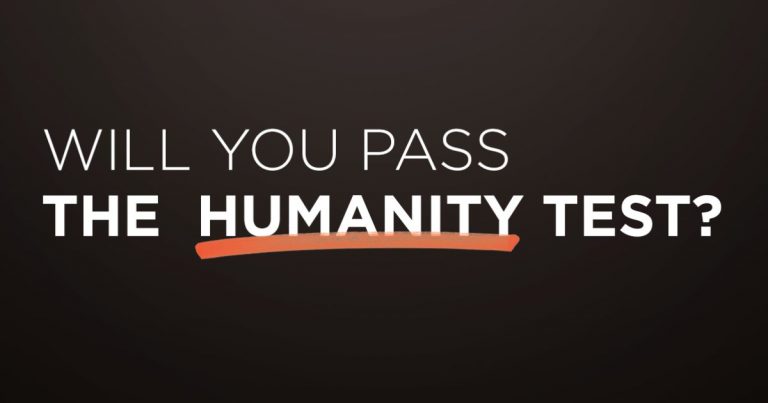 This project is a continuation of UN Women NC UK's #drawaline campaign which launched in November last year with an initial focus on urging the public to draw a line to end violence against women and girls. The November launch was supported by celebrities including Billie Piper, Benedict Cumberbatch, Deliciously Ella, Gemma Styles and ITV's Alastair Stewart. As the next phase of the #drawaline campaign, the Humanity Test aims to generate the same awareness and conversation around the equally important issue of child marriage.
Lucas Peon, executive creative director at J. Walter Thompson London, noted, "We needed to tell these stories and bring attention to this shocking issue in a way that couldn't be ignored. The Humanity Test hits people when they least expect it, holding up a mirror to their preconceptions and sanitized view of the world."
Steve Edwards, chief marketing officer of UN Women National Committee UK, added:
In an environment where charity organisations clamor for a share of the population's compassion, we asked JWT to find a way to elevate our message in peoples' hearts and minds. JWT has used insights into human behavior to create this unique idea with unsettling results. We hope that the sheer numbers of people who failed the test will shed light on the gulf between our everyday reality and the issues facing millions of real women and girls elsewhere in the world. One of the biggest challenges for a cause is to help audiences relate to the human at the end of a charity's aid programme. By challenging perceptions around a key issue facing women, JWT are encouraging audiences to engage with UN Women NC UK, take action to support us, and be the catalyst for global change."
Creative agency: J. Walter Thompson London
Executive Creative Director: Lucas Peon
Creatives: James Hobbs & Jeremy Little
Creative Producers: Laurie Carter & Joseph Bassary
Creative Technologists: Dave Morgan & Vicky Keeley
Planner: Eleanor Metcalf
Senior Account Director: Mini Sinha
Account Managers: James Llewelyn-Davies & Karen Barak
Designer: Lee Jarrold
Client: UN Women NC UK
Chief Marketing Officer: Steve Edward
Why we like it:
responds to a real social problem in a creative way
attracts attention to the real situation
great and full of impact idea
innovative manner of approaching it
started the right conversations on the topic