According to the latest chatbot stats, by 2020 85% of customer interactions will be handled without a human agent.
By 2021, 50% of enterprises will spend more on chatbots than mobile apps.
Also, by 2022, they will have been saved $8 in costs from the use of chatbot conversations.
The global market size for chatbots will reach $1.3 billion by 2024.
The time to start using chatbots to cut down your operational costs and improve your customer experience is now.
Also, Millennials love chatbots.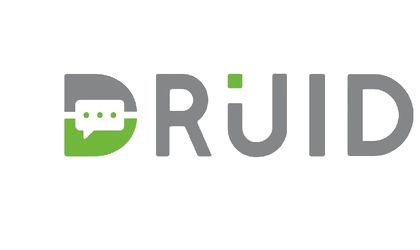 DRUID is an artificial intelligence company that develops a "no-code" chatbot design platform, which helps any organization plan, develop, and deploy chatbots capable of responding efficiently to all business stakeholders' needs.
Evaluated at EUR 5 million after a new financing round raised in February, DRUID platform is a one-stop solution which provides a scalable, secure, configurable and extendable foundation to create chatbots.
These chatbots perform a wide range of intelligent tasks, communicate with people and systems, and leverage data to drive actionable employee and customer engagements across channels.
DRUID Chatbot Platform – Features
Powerful NLP engine which focuses on interpreting the user's intent to provide information contextually based on their behaviour and preferences;
Over 30 languages available;
The platform's Connector Designer allows admins to configure any type of connection to enterprise applications (Open APIs, REST/SOAP, SQL/Oracle, MS, ERP, CRM);
White-labelled, custom logo & avatars;
Druid & UiPath integration – DRUID Chatbots bring conversation capabilities to UiPath Robots while adding enhanced cognitive services to the RPA bots; UiPath is a global software company that develops a platform for robotic process automation valued at $7 billion;
Robust and flexible architecture which runs in the cloud using Microsoft Azure infrastructure;
The platform follows the strictest guidelines for security and compliance regardless of industry, from customer information to proprietary business data.
See improved KPIs today, not next quarter.

DRUID
DRUID Chatbot Platform – Benefits
Strong connector capabilities which allow easy get/push data to enterprise apps;
100% customizable to easily deploy your brand's style;
No language barriers;
Instant benefits without having to dedicate large developer teams or time;
40 % decrease in time to contract;
45 % increase in satisfaction;
34 % reduction in costs.
How can DRUID chatbots help your organization?
DRUID chatbots are equipped with over 150 built-in skills for every industry and any role.
They can be programmed to:
Reply to questions;
Send notifications;
Deliver reports;
Track smart tasks;
Fill in forms;
Route to human.
Build DRUID chatbots for:
Your customers;
Your partners;
Your employees.
The DRUID platform provides lots of already built Chatbots and template (which can be tailored easily) in different industries:
financial services;
healthcare;
insurance;
online commerce;
marketing and sales campaigns;
self-services;
customer service;
virtual assistant for employees;
virtual assistant for flow documents.
DRUID latest news
DRUID is the proud winner of the Best Connector App at the 2019 UiPath Power Up Automation Global Hackathon and overall Hackathon 2nd Place.
The company has also been selected as a national finalist for Best Newcomer, Best AI/ Machine Learning Startup and Startup of the Year in the 2019 Central European Startup Awards.
Are you using chatbots in your organisation?
Join the Conversation
We'd love to hear what you have to say.
Get in touch with us on Facebook Group and Twitter.
Source: druidai.com