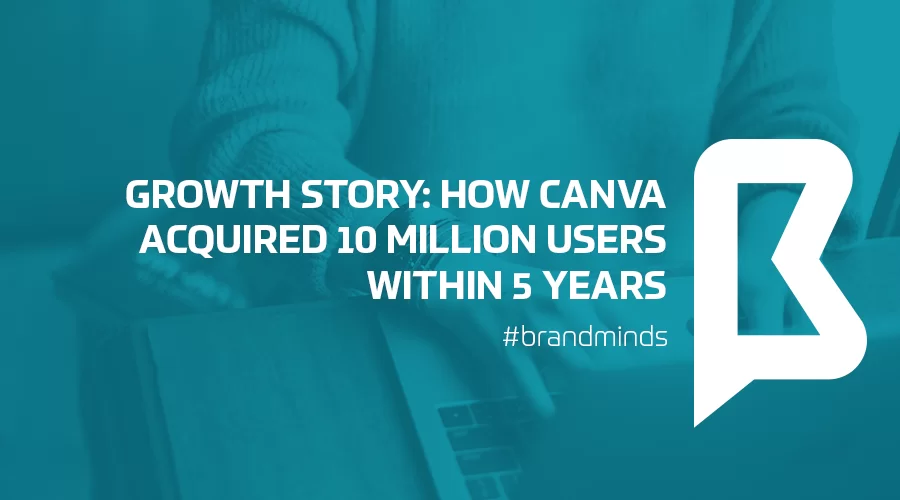 There are 2 billion people on Facebook, 1 billion on Instagram and 500 million on LinkedIn. They use images to communicate and connect on all of these platforms but they are not photographers.
There are over 70 billion businesses using Facebook Pages, 25 million business profiles on Instagram and 18 million company pages on LinkedIn. Businesses hire social media managers to craft their presence and communicate with their followers. Although they are not graphic designers, their employers require them to have image designing abilities. Photoshop and Adobe are tools designed for professional graphic designers, but they are difficult to use by noobs.
What can individuals as well as communication professionals do beside going to graphic designing school?
They use Canva.
Our goal is to enable the whole world to design.

Melanie Perkins, CEO of Canva
Canva provides graphic design software as a service; it is an online collaborative platform dedicated to people who aren't graphic designers and don't have funds to hire one for their various needs.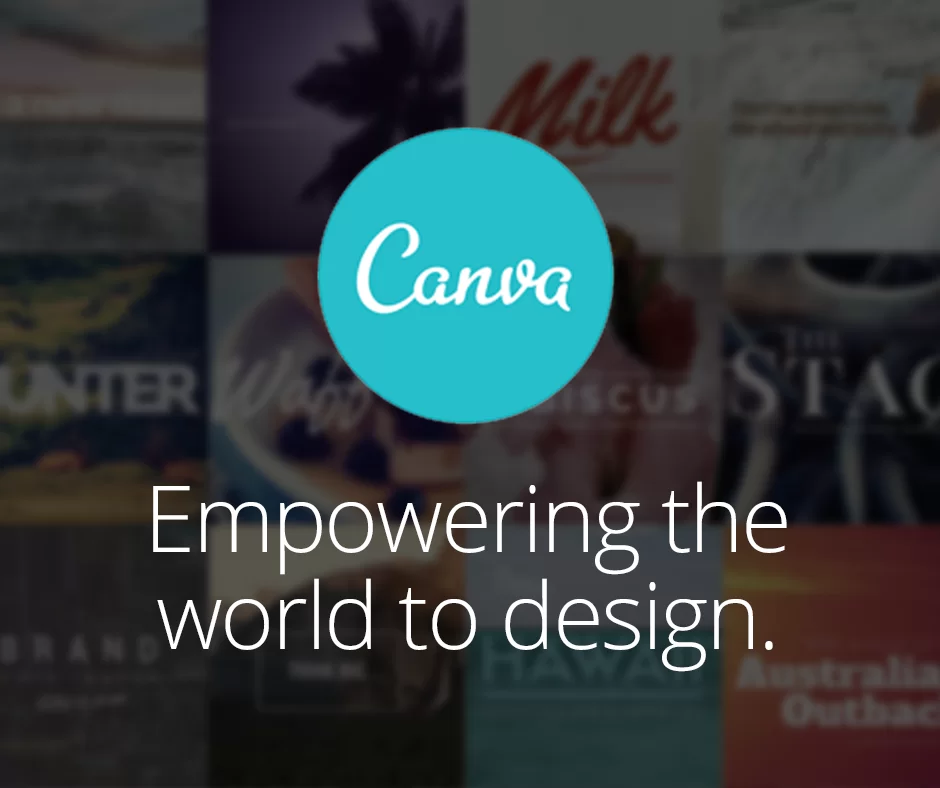 Canva's tools are simple and very easy to use, its interface is user-friendly and intuitive. The user is provided with a wide range of templates, fonts, colors and free photos to choose from. From Facebook covers to Instagram posts, brochures, infographics, logos, wedding programs etc – you can design anything and the end result looks amazing. Canva makes its users feel empowered to design and let their imagination translate into beautiful visual imagery and graphics.
Canva by numbers
Co-founders Melanie Perkins, Cliff Obrecht and tech expert Cameron Adams launched Canva in 2012 to selected professionals.
By January 2014, Canva had 150,000 users and opened publicly.
In April 2014 Guy Kawasaki joined the team as Canva's Chief Evangelist; two months later the number of users tripled.
By October 2014 there were 1 million users who shared their Canva-designed images on social media, blogs, emails.
In August 2015, Canva announced it has reached 4 million users.
In 2017 the Australian startup reached profitability thanks to 294,000 paying customers.
To date, the do-it-yourself design platform has more than 10 million users across 179 countries with more than 100 million designs.
Canva's founders raised $86 million since its launch and the company is currently valued at $1 billion.
Canva's goal is to raise its users number to 3.2 billion (according to techcrunch.com).
+10 million users
+100 million designs
3 offices
200 team members
$1 billion value
Main reason for Canva's success – a product which solves a problem people care about
While studying at the University of Western Australia, Melanie was teaching students how to use mainstream design software like inDesign and Photoshop, programs that people found hard to learn and even harder to use. She told bbc.com that "It could take a whole semester to learn the very basics. Even the simplest tasks, like exporting a high-quality PDF file, could take 22 clicks."
You want to make sure that the solution you create, solves a problem that people care about. Find something that is truly significant. Find a problem faced by lots of people.

Melanie Perkins via forbes.com
She became aware she had just stumbled upon a business opportunity – the market needed a much simpler design tool and she was going to develop it. Melanie took her boyfriend Cliff on board and together started Fusion Books, an online design tool that made it easier for students and teachers to create their own yearbook. Fusion Books was a success, but Melanie and Cliff realised that the technology they had developed could be used much more broadly. They recruited Cameron Adams, Canva's tech co-founder and the three of them began building Canva.
4 strategies which supported Canva's exponential growth
Canva never used paid advertising to tell prospects about its tool. The team developing Canva chose a different approach to grow the company.
1. Developing a great product, listening to user feedback and testing over and over again
Melanie and her team developed a good product but they postponed Canva's launch to the public until they had a great product. After many months of continually refining, improving and testing the tools, they realised it's not all about the digital tools, but also about empowering the users. Here is Melanie writing in her article about this moment:
It became quickly apparent that it was not just the tools themselves that were preventing people from creating great designs, but also people's own belief that they can't design.

In order for Canva to take off — we had to get every person who came into our product to have a great experience in a couple of minutes.

We needed to change their own self belief about their design abilities, we needed to give them design needs and we needed to make them feel happy and confident clicking around. We needed to get them to explore and play in Canva. No short order! So we spent months perfecting the onboarding experience paying particular attention to users' emotional journey.
2. Word of mouth advertising and social currency
The 50,000 subscribers to Canva's waiting list talked first about this amazing online design tool; this attracted early adopters, the first 150,000 people using Canva tools. These early adopters became Canva's advertising engine by sharing their designs with their friends. Canva grew at a fast pace all through word of mouth and social proof.
Social currency in the sense of our community has always been incredibly valuable for us. More than 10 million people use Canva in 179 countries, and much of that growth has come through word of mouth and our users sharing about us.

Melanie Perkins via forbes.com
3. Influencer Advocacy
Guy Kawasaki learned about Canva through one member of his social media team who was using Canva to create graphics for his posts. When the people at Canva noticed Guy's social media graphics were designed with their tools, they contacted him and so he became Chief Evangelist of Canva.
The reason Guy was attracted to Canva was that it "could democratise design just as Apple democratised computers and Google democratised information". Guy Kawasaki coming to Canva and supporting it helped the online design platform double its users numbers.
4. Empowering content
Besides developing cool digital tools to support users craft wonderful graphics, Canva also empowers its users by helping them improve their designing skills.
Design School is Canva's knowledge blog, the place where beginners and professionals come for design tips and inspiration. The blog is rich in resources such as tutorials and articles on how to design a brand, how to be more creative, what are the best resume or email templates etc.
One particular article, Benefits of Walking: Why the Greatest Minds take the Longest Walks, went viral with 90.5k shares on Facebook, 5.9k shares on Twitter and 2.4k shares on LinkedIn.
Did you like our article?
Share it with your friends!