Every marketer wants to optimize their content so it shows up in Google's featured snippets.
Why?
Because featured snippets display content differently than the blue links with short descriptions that we are all so familiar with.
Also because featured snippets rank in position zero, above the first organic search results.
What are featured snippets (also known as position zero in search results)?
Featured snippets (or rich results) are a special feature of Google Search which provides the content with unique formatting and positioning. Also, featured snippets are often spoken aloud by the Google Assistant.
Google's featured snippets help marketers get their content indexed appropriately and therefore allowing it to stand out from the rest of the content available on the web.
Of course, Google doesn't guarantee that your piece of content – may it be a blog post, a YouTube video, a product review etc – will show up in featured snippets, even if your page is marked up correctly, but it certainly increases the likelihood.
Ahrefs studied 2 million featured snippets and discovered they get more traffic than the first organic search result. 
How can you increase your content's likelihood of showing up in Google featured snippets?
Use structured data on your website pages.
Google uses structured data to understand the content of the page, as well as to gather information about the web and the world in general.
Structured data is a standardized format for providing information about a page and classifying the page content. For example, on a recipe page, including structured data shows Google what are the ingredients, the cooking time and temperature, the calories, and so on.
Structured data provides Google with explicit clues about the meaning of a page. Learn more about structured data.
5 content formats you should optimize to show up in Google's featured snippets
1. FAQ
On May this year, Google announced support for FAQ pages structured data on Google Search and the Google Assistant.
To improve customer experience, it is useful to write an FAQ page and host it on your website. An FAQ page is a page where your company provides your customers with relevant answers to their questions on a particular topic.
By marking your FAQ page with structured data you can make your content eligible for direct display on Google Search and the Assistant. Learn how to implement structured data on your FAQ pages.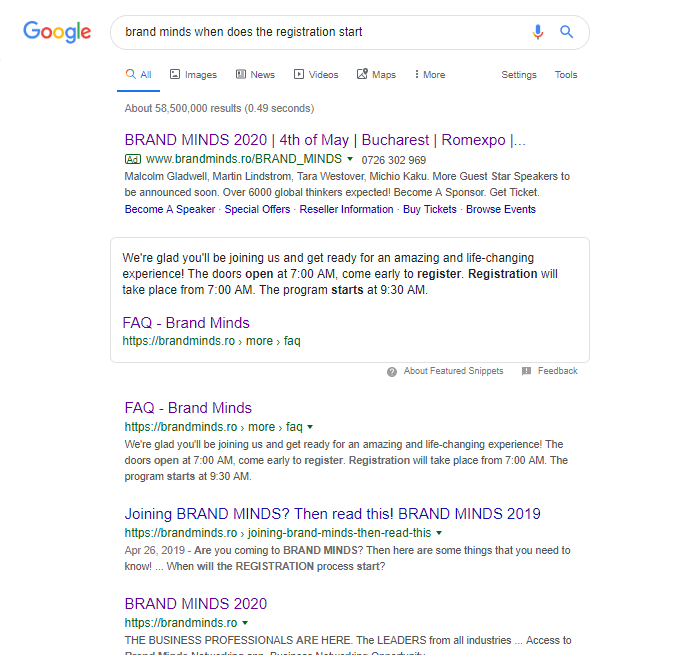 2. How-to
The How-to article is one of the most popular types of content on Google.
Writing How-to articles helps your customers achieve a specific goal or task by delivering information step-by-step.
A How-to query on Google indicates the user is looking to learn something new, to solve a problem or to improve a situation: how to make lasagna, how to bring down a fever, how to care for an orchid, how to fight loneliness etc.
Add How-to structured data to your pages to enable the page to appear as a rich result on Search and a How-to Action for the Assistant.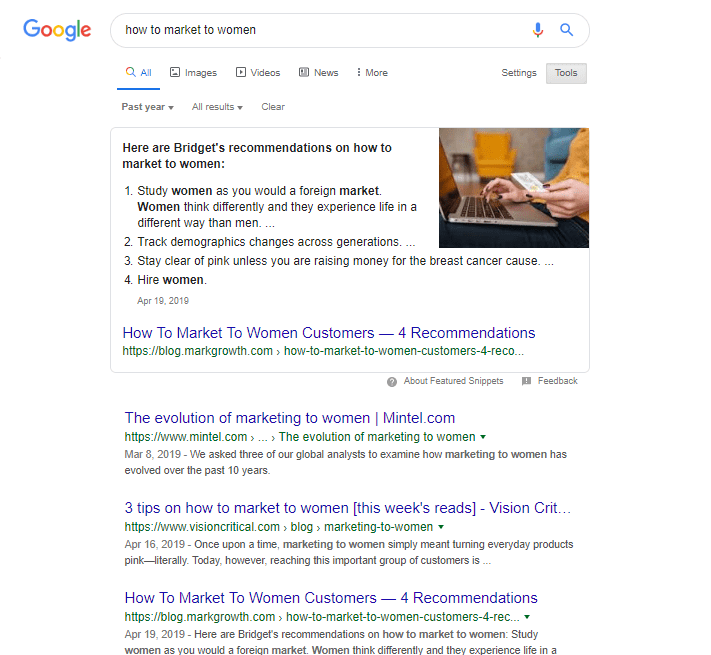 3. Lists / Tops
Writing content in the form of lists or tops is beneficial both to your website and your customers.
This type of content provides customers with bulleted or numbered choices: Top 10 universities in the UK, Top 3 marketing agencies in India, Best 5 social media listening tools etc.
Google shows your list in featured snippets helping its users to see the answer they're looking for at a glance.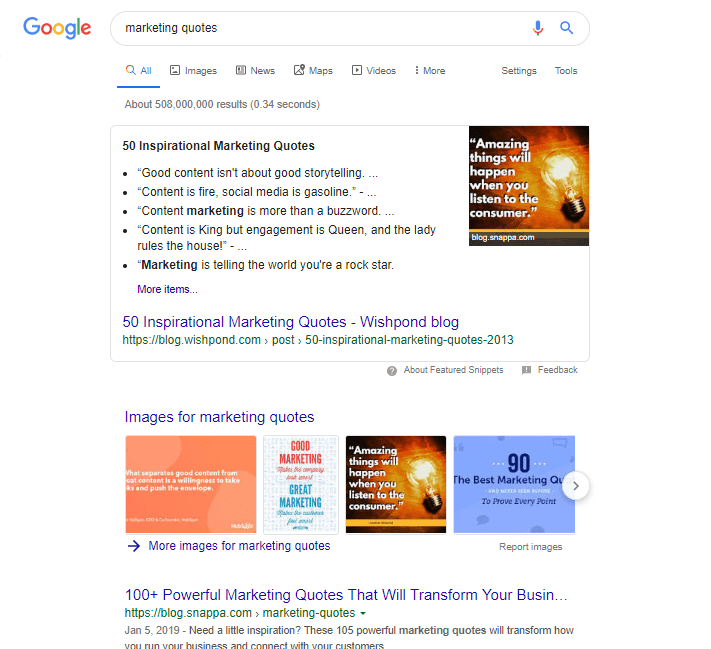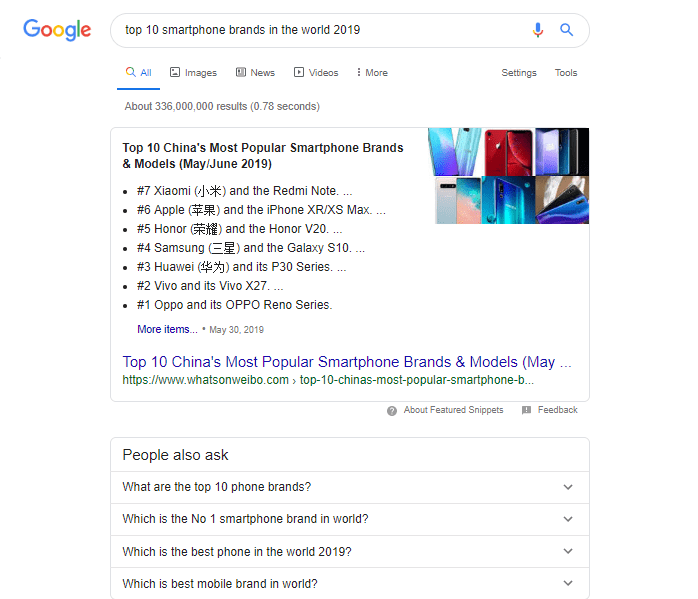 4. Featured clips
Featured clips are videos pulled from YouTube that appear in a featured snippet position. Don't confuse them with the video carousel.
The clips showing up in featured snippets auto-start and stop at the exact section of the video that answers the searcher's query.
HubSpot conducted research on what makes videos show up in featured snippets. Here are the report's main takeaways:
Include the exact keyword in the video's name;
Video length doesn't matter;
Update your older video content;
Write a short transcript and put it in your video's description.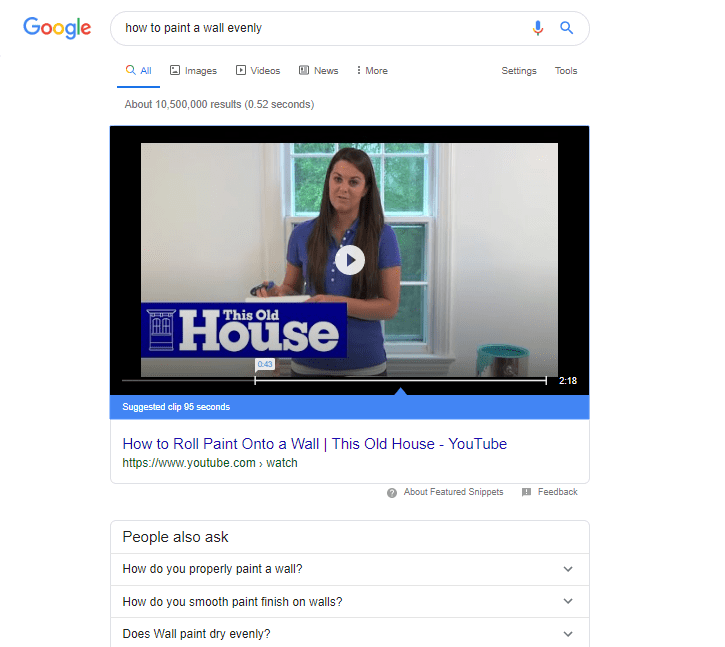 5. Definitions
Definitions show up in featured snippets when they provide the answer to a question.
It isn't mandatory for the search query to include the question What is…? as you can see below.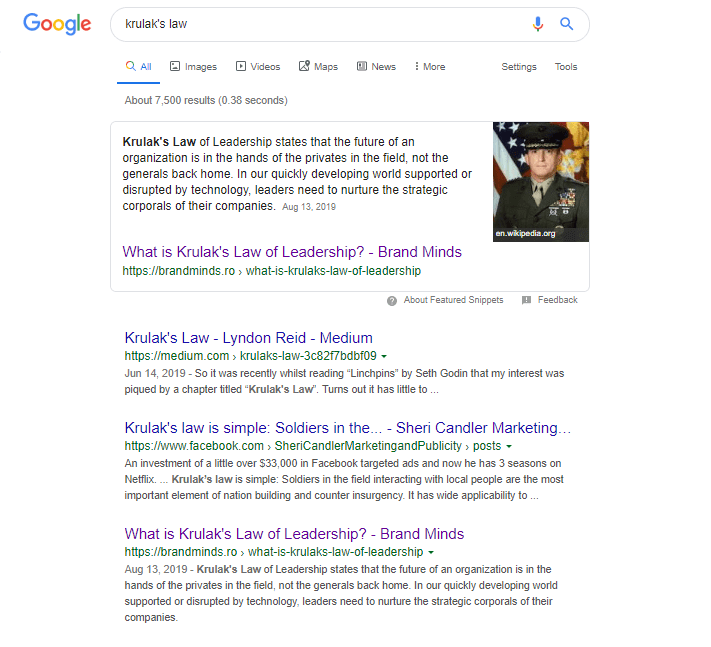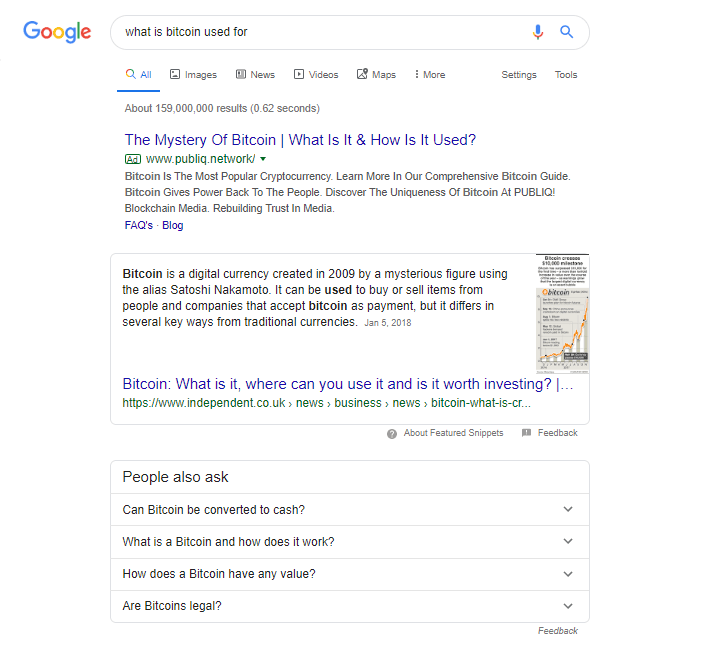 Is your content optimized for Google's featured snippets?
Join the Conversation
We'd love to hear what you have to say.
Get in touch with us on Facebook Group and Twitter.