Lenovo™ ThinkPad X1 continues to deliver uncompromised user experiences with premium laptops driven by a relentless focus on the customer experience.
At the pinnacle of our ThinkPad portfolio, the latest X1 Carbon 10th Gen, X1 Yoga 7th Gen and X1 Nano 2nd Gen further push the boundaries of timeless ThinkPad design and purposeful engineering.
They are optimized for hybrid workers and professionals who seek higher levels of performance, better camera and audio capabilities for more immersive collaboration, and a more secure laptop to protect them from the daily demands of hybrid working.
A newly designed communications bar that houses a superior camera and 360-degree far field quad-array microphones is complimented by OLED display options and Dolby powered solutions, including Dolby Voice® with its latest noise-cancelling technology, for exemplary audio-visual and collaboration experiences.
Powered by the very latest Intel vPro® with 12th Gen Intel® Core™ processors and Windows 11, the new ThinkPad X1's feature robust ThinkShield™ security that is complemented by new Computer Vision (CV) technology. CV presents big improvements in user presence detection by offering smarter privacy, a simpler login convenience, and better energy management.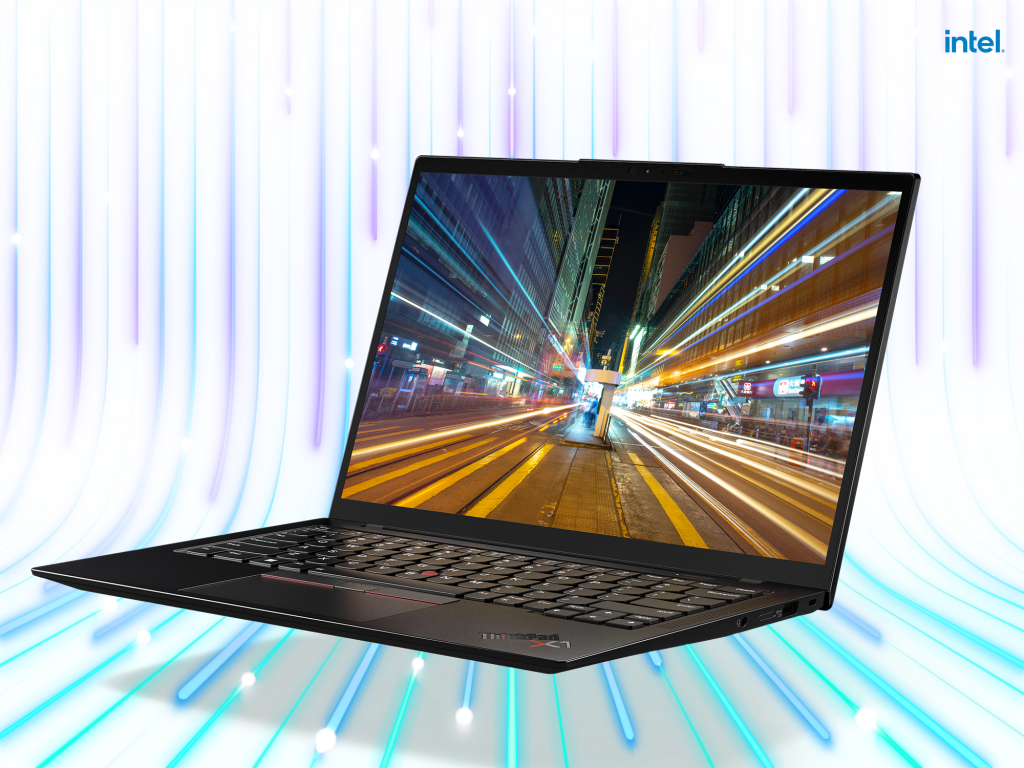 ThinkPad – "Probably" the Best Business Laptops just got Better
We are very excited about our latest laptops, and as we enter the 30th year of relentless pursuits for perfection, we are very fortunate that ThinkPad has become an industry icon. We relish the opportunities that technology will bring over the next 30 years as we strive to delight existing fans and hope to discover new ones.
The Future of Desktop is Flexible and Adaptable
At first glance, the new ThinkCentre M90a Pro Gen 3 is a regular update to our premium AIO business desktop.
However, the new M90a introduces new features that elevate the product into an intelligent productive and collaborative PC.
Powered by 12th Gen Intel Core processors up to i9 on Intel's Q670 platform with vPro technology, it features a 23.8-inch QHD display, up to 64GB DDR5 and plenty of storage options and IO ports.
Unusually for an AIO, it also includes HMDI 2.0 and DisplayPort outputs allowing the connection of a second display and a full-function stand including 90-degree pivot capability. It's the integration of conferencing and security technologies however that set it apart.
ThinkVision Solutions for Hybrid Working
The traditional office space is being redefined and the move to hybrid working is gathering pace. Users are looking for consistent technology that enables flexibility between office and home.
ThinkVision is listening to customers and the new generation of P-series professional monitors have been designed with modular flexibility, digital wellness and sustainability in mind.