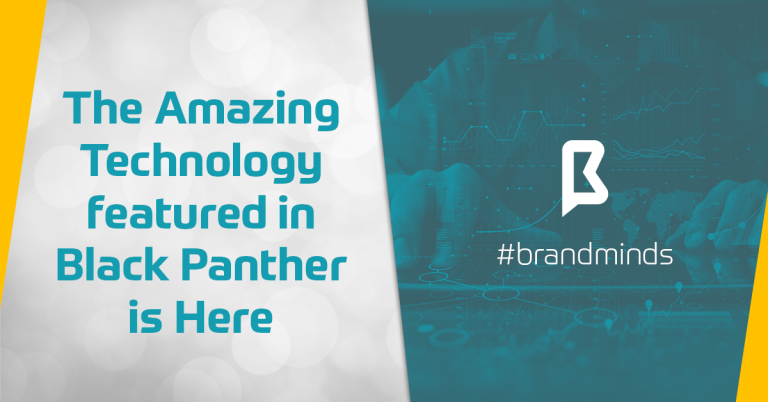 Wakanda's amazing technology plays an important role in the Black Panther movie: the virtual interface which allows captain Ross to drive the ship in the battle scene is one such example.
You may think we are still years away from this level of development and innovation.
Reality contradicts you – the technology is here!

At Ultrahaptics we create tactile sensations in mid-air. No controllers or wearables are needed: our patented "virtual touch" technology uses ultrasound to project shapes and textures directly onto the user's hands. Controls can be operated without touching a surface, gestures can be enhanced with tactile feedback, and users can interact in a natural way with virtual objects.

Ultrahaptics
What is haptic feedback (haptics)?
The company has developed a unique technology that enables users to receive tactile feedback without needing to wear or touch anything. The technology uses ultrasound to project sensations through the air and directly onto the user's hands, enabling users to 'feel' virtual buttons, get tactile feedback for mid-air gestures, or interact with virtual objects.
Mission
We believe mid-air haptics will revolutionise how we interact. We are on a mission to create a safer, cleaner and more magical world.

Ultrahaptics
Awards & Recognition
Ultrahaptics has received the following awards and recognition to date:
2016 Royal Academy of Engineering Colin Campbell Mitchell Award
2018 Queen's Award for Enterprise for Innovation
2016 WCIT Judges Award for Innovation
2018 Technology Innovation of the Year award at the UK's Private Business Awards
The Innovative VR Company of the Year – 2018 VR Awards
Tom Carter, CTO and co-founder has been named as one of the top Innovators Under 35 from Europe in the 2018 list from MIT Technology Review
Steve Cliffe, CEO won 'Tech Entrepreneur of the Year' at the 2018 Go Tech Awards
About Ultrahaptics
Ultrahaptics was founded in 2013 by Steve Cliffe, President and CEO and dr. Tom Carter, CTO and co-founder;
The company's technology was developed at the University of Bristol, UK by Tom Carter;
The company has 100 employees and offices in the UK, USA and South Korea;
To date Ultrahaptics received a total funding amount of $41.2M;
STRATOS: company's latest-generation mid-air haptics for public installations was released on September 2018;
In 2018, haptics officially entered the Merriam-Webster dictionary;
The haptics industry is projected to be worth over $3 billion by 2028.
Haptic feedback (often shortened to just haptics) is simulating the sense of touch. Not only can you touch a computer or other device, but the computer can touch you back.

Heather Macdonald Tait, Director of Marketing Communications at Ultrahaptics
Key Applications of the haptic technology:
Automotive;
AR/VR;
Digital signage;
Kiosks, industrial and medical devices;
"Haptic holograms";
Gaming and entertainment;
Smart home.
Haptic feedback allows storytellers to create experiences that we can't have in the real world: to feel a dragon's breath, touch a ghost or cast a magic spell.

Heather Macdonald Tait, Director of Marketing Communications at Ultrahaptics
Benefits of using mid-air haptics:
Driving: car interface improves safety for drivers;
Marketing: increased user engagement and advocacy;
Motion-controlled interactive digital signage: increased dwell time, engagement and recall;
User interfaces: reduced task completion time and improved accuracy;
VR: increasing users' sense of presence;
Product design: opens up the possibility of creating new products and markets;
Design agencies: more immersive and engaging digital experiences by adding tactile sensations (haptics).
—————————————————————————————————————————————–
source: ultrahaptics.com