If your company is a retailer or bank and you are looking to increase payment, loyalty and customer engagement this article is for you.
With the rise of online shopping in the past years, high street retailers have found themselves sailing through rough waters. In the ever growing shadow of online giants like Amazon, many have struggled to keep their shops open and failed. Even big retail companies like H&M have been affected. Early in 2018, H&M announced it will close 170 shops, the biggest number of store closures since at least 1998 according to bloomberg.com.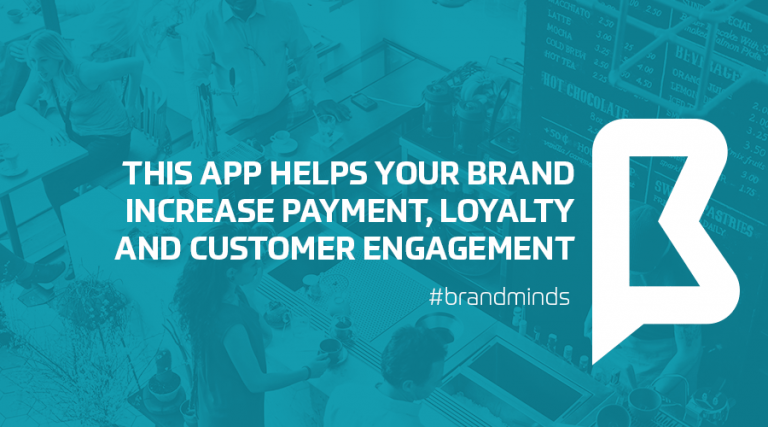 The answer to this David and Goliath situation is technology, specifically mobile apps.
What do all high street retailers strive for? Returning customers.
What is their strategy to meet their goal? Loyalty programs.
The challenge? Lack of digital tools to help them know, understand and turn their customers into loyal customers.
That's where Yoyo comes in.
Yoyo – mobile payment and loyalty app
Yoyo is a mobile payment and loyalty app helping their clients increase payment, loyalty and customer engagement.
Yoyo's Mission
Founded in 2013, from day one our mission has always been to disrupt the cosy world of payment, taking the transaction and turning it into a delightful, rewarding experience for shoppers and an insightful and meaningful engagement channel for retailers.

Yoyo
Who is Yoyo designed for?
Yoyo's clients are high street retailers, caterers, banks and EPOS providers.
Yoyo – Most Innovative Retailer Implementation at 2018 Emerging Payments Awards
At the 2018 Emerging Payments Awards, Yoyo was the underdog of its category facing strong competition from industry heavyweights like Apple Pay and MasterCard.
Yoyo entered the competition with the Yoyo-powered Caffè Nero payments and loyal app which helped the company win the Most Innovative Retailer Implementation award.
Here's how Caffè Nero grew their sales through customer insight and personalization with the support of the Yoyo-powered app:
Yoyo Case Study: Caffè Nero from Yoyo Wallet on Vimeo.
The benefits of integrating with Yoyo
The company helps you increase brand awareness, customer loyalty and sales through positive customer experiences and valuable insights.
If you are a retailer, bank or other B2C company, here is how you can develop positive customer experiences:
Mobile loyalty programmes
You can choose what items are available via the Yoyo Loyalty programme, pick your redemption rates and understand the ROI of your activity. The app helps you offer a market leading end-to-end experience.
Personalised campaigns and experiences
As a B2C company you can easily set-up campaigns and promotions via GDPR-compliant in-app messaging, push notification and email. You can personalise all activity around profile & purchasing data, and set campaigns up against business goals.
You can grow your company's user base and spread brand love amongst your customers and their friends with referral and voucher sharing mechanisms.
Offer your always-on-the-run customers the VIP experience and remove their need to queue. Let your customers order and pay for food and drink in advance, leaving a simple pick-up of the ordered items.
Customer feedback is paramount. With Yoyo you can get instant feedback from users without the typical effort and expense. Choose from an Uber-style star rating or a long form, multi-question format.
Business decisions are taken on valuable and relevant insight. Here is how the Yoyo app can help your company collect and analyze data:
Sales performance tracking
Monitor your every sale and your wider business performance in real-time. Track at a portfolio-wide, regional, outlet or even cashier level, and understand the variables that are influencing the real-time numbers.
Basket Data & Customer Identification With Every Transaction
Receive a deeply insightful snapshot into who your customers are and what they are buying. This is a data set that marketing, operations, buying and CRM decisions can be centred and tracked around.
All customers are not created equal. That's why it is important to know who is buying what and when. You can also split data around multiple variables including frequency, items purchased, time of day and ATV.
Before, during and after campaign reporting
Track marketing metrics around campaigns, but unlike standard campaign evaluations, Yoyo also compares customer purchasing behaviours for the periods before, during and after the campaign. This provides a clear connection between activity and action, invaluable in assessing ROI.
Wrapping up
Here are the main Yoyo features and customer benefits:
Integrated Payment, Loyalty & Digital Receipt Collection;
Store Finder;
Mobile Marketing (In-App, Push and Email);
Marketing and Surprise & Delight Campaigns;
Referrals & Sharing;
Customer Feedback;
Order Ahead Functionality;
Real-Time Sales & Loyalty Dashboard;
Set-up & promote campaigns;
Campaign Performance Tracking;
Segmentation;
Customer Behaviour Insight.