1.Having a video strategy is a must
Every campaign and business must have a strategy behind them in order to succeed. The time of improvisation has passed, letting its place to creativity and smart thinking, with a strong business and strategic insight. Almost 73% of video marketers admit that videos help them getting the best ROI, but 29% also admit that the lack of an effective strategy is the main reason why they don't see bigger returns.
When it comes to video editing, a well-planned video strategy is becoming especially important and will soon become commonplace. The audience is smart and demands the same from companies and brands and, at the same time, doesn't settle for less anymore. Moreover, the targets are getting extremely knowledgeable and know how to differentiate between a randomly edited and thought out video.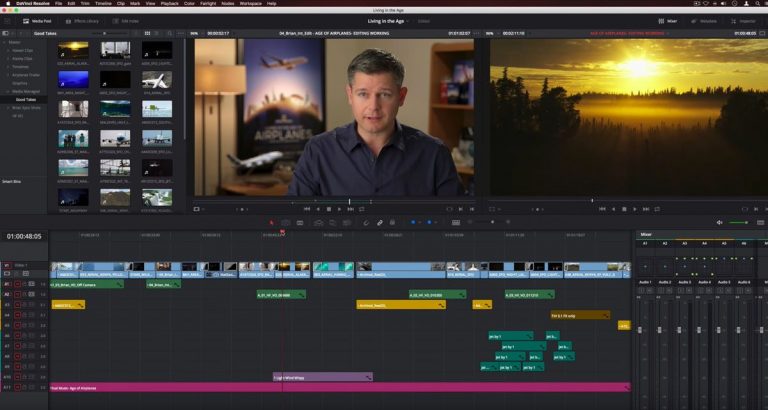 2. Video Chapterization is totally necessary
The attention span of the target audience, whatever field you may be in, has drastically reduced. Faced with a wealth of information on social media and video sharing channels, very few people are willing to sit through an entire video. Video Chapterization is a boon for video editors and creators by allowing the users to skip through the video chapter-wise to get to the relevant content faster. YouTube already allows uploaders to add chapters to their videos and is an upcoming video editing trend which will see widespread adoption in the coming years.
3. Professional Video Editing Software Will Go Mobile
This trend has already caught on when it comes to high-quality photo editing software such as Adobe Photoshop, Adobe Lightroom, etc., making their smartphone debut 2 years back. In 2017, we can expect to see high-quality video editing software release versions of their mobile apps to facilitate ease-of-use and seamless mobility.
4. Live Video Editing Becomes the Big Thing
The rise of live video on Facebook, Twitter, YouTube, Instagram, was one of the latest video editing trends in 2016. In 2017, as the technology catches more place and establishes itself, live video editing should become a norm across all these platforms.
5. Edited Virtual Reality Videos, integrating with Social Media Platforms
2016 saw YouTube gain a string of competitors in the form of Instagram, Facebook, Twitter, etc. as all these platforms started making video a bigger part of their overall user experience. Video editors have now the opportunity to choose from a variety of channels found at their disposal and also publish on them. But what is more interested and suggested by the specialists is an upcoming trend which can help: VR videos integration onto these platforms.
Facebook is already developing Sorround360, a high-quality and cutting-edge VR camera which would facilitate the production, editing, and publishing for VR video content on different social media channels. "This black circular camera—with its 17 evenly spaced lenses—looks kinda like the flying droid that descends onto the ice planet at the beginning of The Empire Strikes Back (though it lacks those insect-like dangly legs). Drawing images from all 17 of those lenses, it produces 360-degree spherical video for viewing both inside virtual reality headsets like the Samsung Gear (stereoscopic 3D) and on ordinary smartphones, tablets, and PCs (monoscopic). Similar videos are already popping up in News Feeds on the Facebook social network," wrote Wired.