Table of Contents
To be able to draw a conclusion, first, let's see key 2022 statistics for both streaming platforms.
2022 Disney Plus key statistics (excluding ESPN+ and Hulu)
Launch year: 2019

Number of global subscribers in 2022: 164 million subscribers (39% growth) in 150 markets with a library of over 13,000 movies and shows
2022 revenue: 7.75 billion US dollars (source: Disney company financial statement)
Disney Plus markets by subscribers number: 61.3 million subscribers (India+Indonesia, Malaysia and Thailand), 56.5 million subscribers (rest of the world), 46.4 million subscribers (USA and Canada)
Disney Plus markets by value: International (3.95 billion US dollars which account for 45% of total revenue), USA + Canada (3.39 billion US dollars), India+Indonesia+Malaysia+Thailand (426 million US dollars)
2022 content spend: 33 US billion dollars
Profit: zero, estimate to start bringing in profit with 2024
Top movies (global): Encanto, Turning Red, Moana
Top shows (global): The Simpsons, Grey's Anatomy, Family Guy
78% of Disney+ Bundle users keep their subscriptions after the 6 months mark (source)
Want to read more on Disney? Check out Disney: The Story Behind the Brand.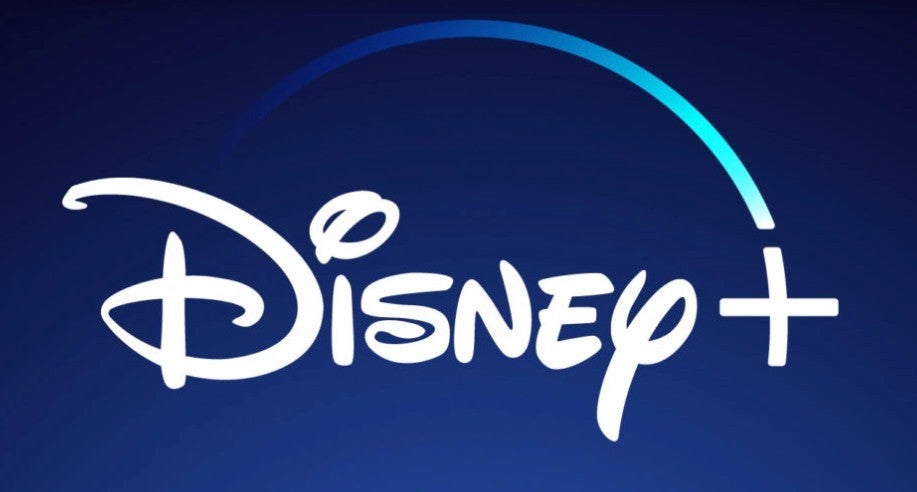 2022 Netflix key statistics
Launch year: 1997

Number of global subscribers in 2022: 230 million subscribers (4.5% growth) in 190 countries with a library of 5400 movies & shows
2022 revenue: 31.616 billion US dollars, a 5.9% increase year-over-year (source: Netflix company financial statement)
Netflix markets by the number of subscribers: 73.53 million subscribers (Europe+Middle East+Africa), 73.39 million subscribers (USA and Canada), 39.94 million subscribers (Latin America), 36.23 million subscribers (Asia Pacific) (source)
2022 content spend: 17 billion US dollars
Profit: 6 billion US dollars
Top movies (global): The Tinder Swindler, The Adam Project, The Sea Beast
Top shows (global): Stranger Things, Manifest, Inventing Anna
Will Disney+ overtake Netflix in 2023?
Disney Plus competitive strengths
Huge archive of owned content
The Walt Disney Company is a global film powerhouse with a legacy of over 100 years of family entertainment.
The company expanded its global reach through acquisitions of over 116 billion US dollars including key film and television studios LucasFilm, ABC, Marvel Entertainment, Pixar, 21st Century Fox, The Jim Henson Company, Fox, and National Geographic.
Thanks to these acquisitions, Disney Plus viewers have a huge archive of owned content comprised of blockbusters series Star Wars, The Avengers, Guardians of the Galaxy, Iron Man, Wakanda, Avatar, Spiderman, X-Men, Deadpool, Captain America, Thor, She-Hulk, MoonNight, WandaVision, Loki and so on.
Original films and tv series with multiple Emmy nominations
Original Disney movies join these productions with amazing success with fans and critics alike: Jungle Cruise, Hocus Pocus, Hidden Figures, Night at the Museum, Pirates of the Caribbean and many more.
Since its launch, Disney Plus received a total of 70 Emmy Awards nominations for The Mandalorian, WandaVision, Hamilton, The Falcon and the Winter Soldier, Loki, Moon Knight and The Beatles: Get back but didn't register any major wins yet.
Emmy-winning original content for kids
Walt Disney is one of the oldest animation studios in the world. Animated films that have enchanted entire generations can be streamed to delight future generations of kids (Cinderella, Little Mermaid, Beauty and the Beast) alongside modern animations like Wall-E, The Incredibles, Toy Story, Encanto and Turning Red.
Growth at a high-speed rate
The streaming service has gained 164 million subscribers since its launch which means it achieved in four years what Netflix achieved in nine. Amazing growth at an equally amazing speed!
Investment in 2023 content – 33 billion US dollars
Disney has been making movies since the late 1930s and that's what it will continue to do and that's what viewers come looking for on its streaming platform. So it's not surprising that the company plans to invest 33 billion US dollars in content for 2023.
Netflix competitive strengths
Emmy-winning Original films and TV series
Netflix understood early on that licensing content would limit the streaming platform's growth so it began producing its own content, movies and tv series.
In 2013, Netflix became the first streaming platform to be nominated for a Primetime Emmy Award for its television series House of Cards. The Crown was the first Netflix's original to win an Emmy Award for Outstanding Drama Series in 2021.
Between the first nomination and the first win, Netflix received over 600 nominations and won 112. I will only mention a few: The Queen's Gambit, Bridgerton, Ozark, The Kominsky Method, Squid Game, Stranger Things, Inventing Anna and The Tinder Swindler.
Licensed classic TV shows
Nostalgia is a powerful behaviour trigger.
In the streaming service industry, that means popular tv shows produced more than thirty years ago that older generations identify with.
You can even tell a lot about a person's type of humour by asking this simple question: Friends or Seinfeld? For me, it's Seinfeld. But for others, it's Friends, Cheers, Saved by the bell, The Office, Full House and so on. Netflix knows this and invested a lot to host these popular and famous tv shows on its platform even for a limited time.
Non-English content
The non-English films and television series are a big part of Netflix's success in international markets.
Squid Game (Korea), Money Heist (Spain), Dark (Germany), Call my agent (France), Shtisel (Israel) and other series have been viewed billions of hours.
The Korean survival thriller Squid Game holds the record for Netflix's most-watched series of all time with 1.65 billion hours followed by Stranger Things and Wednesday. Squid Game has also won six Emmys.
Netflix will continue to invest in non-English productions because it brings in increased viewership from international markets and content diversification.
Estimated Investment in content for 2023- 17 billion US dollars
The streaming platform's investment in content for 2022 was 17 billion US dollars. We don't have yet an official number for 2023 so we can only assume it's the same.
Gaming content
This is a new type of content that Netflix launched in 2021.
Here is what CEO Bob Chapek says about this:
"Beyond TV and movies, we're coming up on the one-year anniversary of our gaming launch. As we've said, this will be a multi-year journey for us to learn how to please game players. Our first year was about establishing our gaming infrastructure and understanding how our members interact with games. We now have 35 games on service (all included in every Netflix subscription without in-game ads or in-app purchases) and we're seeing some encouraging signs of gameplay leading to higher retention. With 55 more games in development, including more games based on Netflix IP, we're focused in the next few years on creating hit games that will take our game initiative to the next level. More generally, we see a big opportunity around content that crosses between TV or film and games."
Stand-up Comedy Specials
Ten years ago, the best sign that a stand-up comedian has finally made it to the big league was filling stadiums with fans paying a ticket to see them. Today, it's filling stadiums AND having a Comedy Special on Netflix. Dave Chappelle, Chris Rock, Iliza Schlesinger, Ali Wong, Trevor Noah, Chelsea Handler, Amy Schumer and others.
Dave Chappelle won three Emmy Awards for his Netflix Specials Sticks & Stones and Equanimity.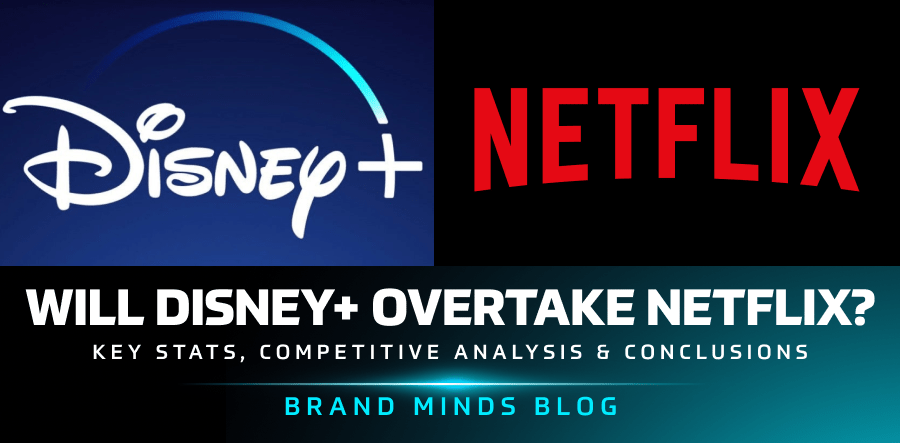 Conclusion
Both streaming platforms have strong competitive advantages in attracting an increasing number of subscribers in 2023 beyond subscription prices (Netflix's monthly subscription is a little higher than Disney Plus).
Last year, both Netflix and Disney Plus rolled out ad-supported subscription plans that allow subscribers to enjoy movies and TV shows at a lower price.
Disney Plus is not making a profit yet. CEO Bob Chapek estimates that the streaming service "will still achieve profitability in fiscal 2024, assuming we do not see a meaningful shift in the economic climate". If the last three years taught us anything is that we cannot predict the economic climate or the events that can influence it so what any business big or small can do is hope for the best and prepare for the worst.
Disney Plus has an amazing library of content to fall back on thanks to the brilliant creative minds at LucasFilm, Marvel Entertainment, Pixar and 21st Century Fox.
Even if they rely on the films and tv series produced by these formidable 4, the future looks good for the young streaming platform. The 33 billion US dollars investment in content for 2023 (twice the amount invested by Netflix) ensures new original content will delight viewers.
Another point goes to Disney Plus for its children-focused content.
Netflix, on the other hand, has more going for it, in my opinion: non-English content, Comedy Specials and Games. It loses points on the children-focused content.
Will Disney Plus have more subscribers than Netflix at the end of 2023? If the streaming service maintains its current growth rate of 39%, it's possible.
Will it diversify its content? That remains to be seen.