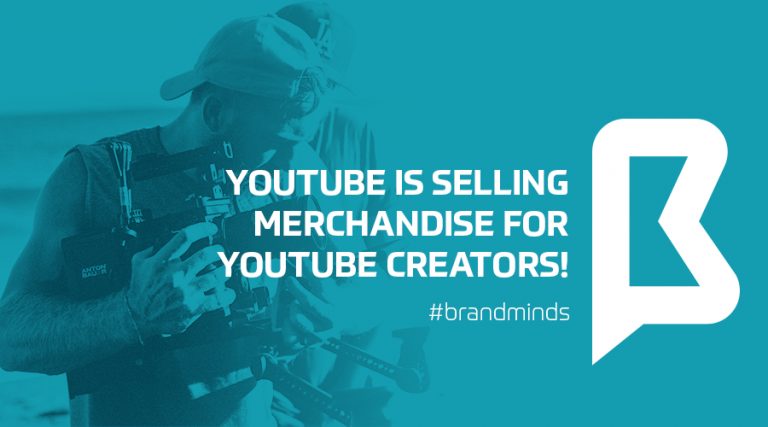 Social media platforms have become an integrated part of business sales strategies. Retailers, brands and companies can use their social media accounts to promote their products:
Ecommerce retailers increase their orders leveraging the power of Facebook Ads with Facebook pixel;
Instagram offers its business users a new way to shop by turning their accounts into a visual storefront with shoppable tags;
Snapchat increases brands' revenues with AR campaigns;
Pinterest invites their users to sell product with buyable pins.
[bctt tweet="YouTube is the latest social media platform to enter the shoppable media environment." username="brand_minds"]
The only way for vloggers to make money on YouTube was through ads. But recently YouTube announced that it will expand the ways its users make money: merchandise selling.  
YouTube will allow certain creators to sell merchandise directly through YouTube's platform. Also these creators will be able to offer $4.99 exclusive content monthly subscriptions to their fans.
The new monetization options will work as follows:
YouTube brokered a discount deal with Teespring;
Teespring supports creators by printing their designs on t-shirts, mugs, phone cases etc and distributing the products to clients;
This deal is available to YouTube users who have at least 10,000 subscribers;
YouTube will display a merchandise "shelf" below eligible videos, turning the platform into a kind of virtual store.
According to Teespring, Lucas the Spider—a YouTube channel that has published just 10 videos featuring Lucas, the animated arachnid—earned over $1 million in less than a month.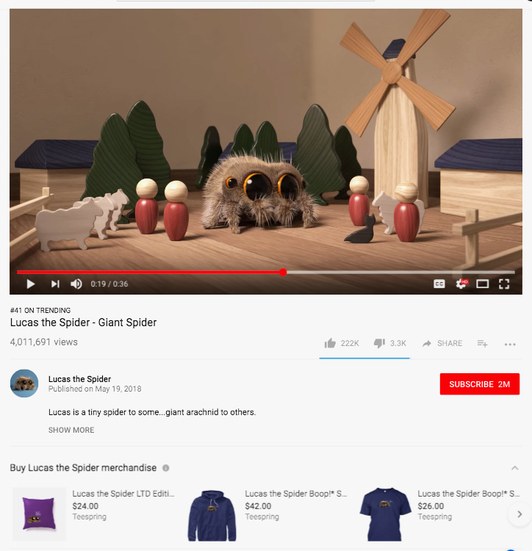 image source: YouTube
Merchandising won't be a perfect match or the next step for every YouTube content creators, but it can become a substantial source of revenue for some.