If you are a marketer thinking about starting to go Live on Facebook or looking for fresh ideas to engage with your audience, this article is for you!
Facebook Live has passed the 2-year mark since being introduced as new feature to the Facebook universe. Facebook's goal was for Live to become a new way for users to connect and share in the moment with friends and loved ones.
Seeing the numbers below, we say Facebook has achieved this goal:
Live has become a core part of the Facebook experience with 3.5 billion sessions since 2016 according to the social platform;

Pages have increased their Live broadcasts 1.5 times over the past year;

Live videos are generating 6x more interactions than regular video.
Here are more statistics via Facebook: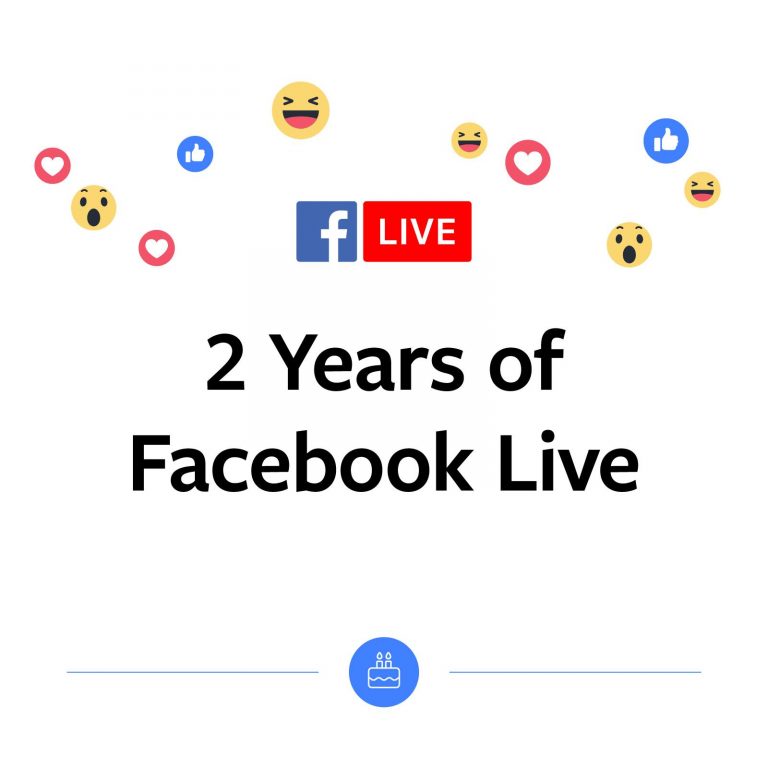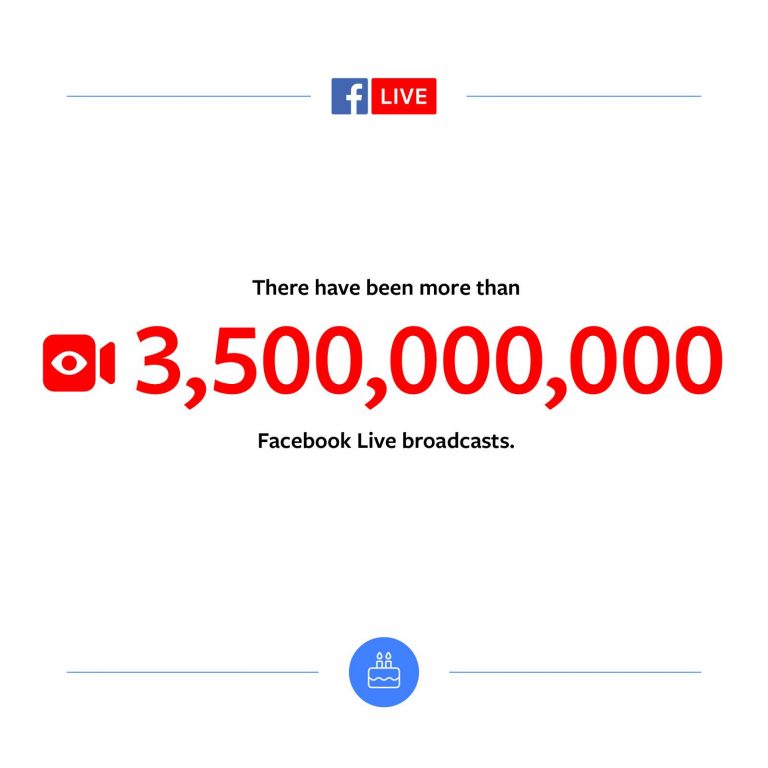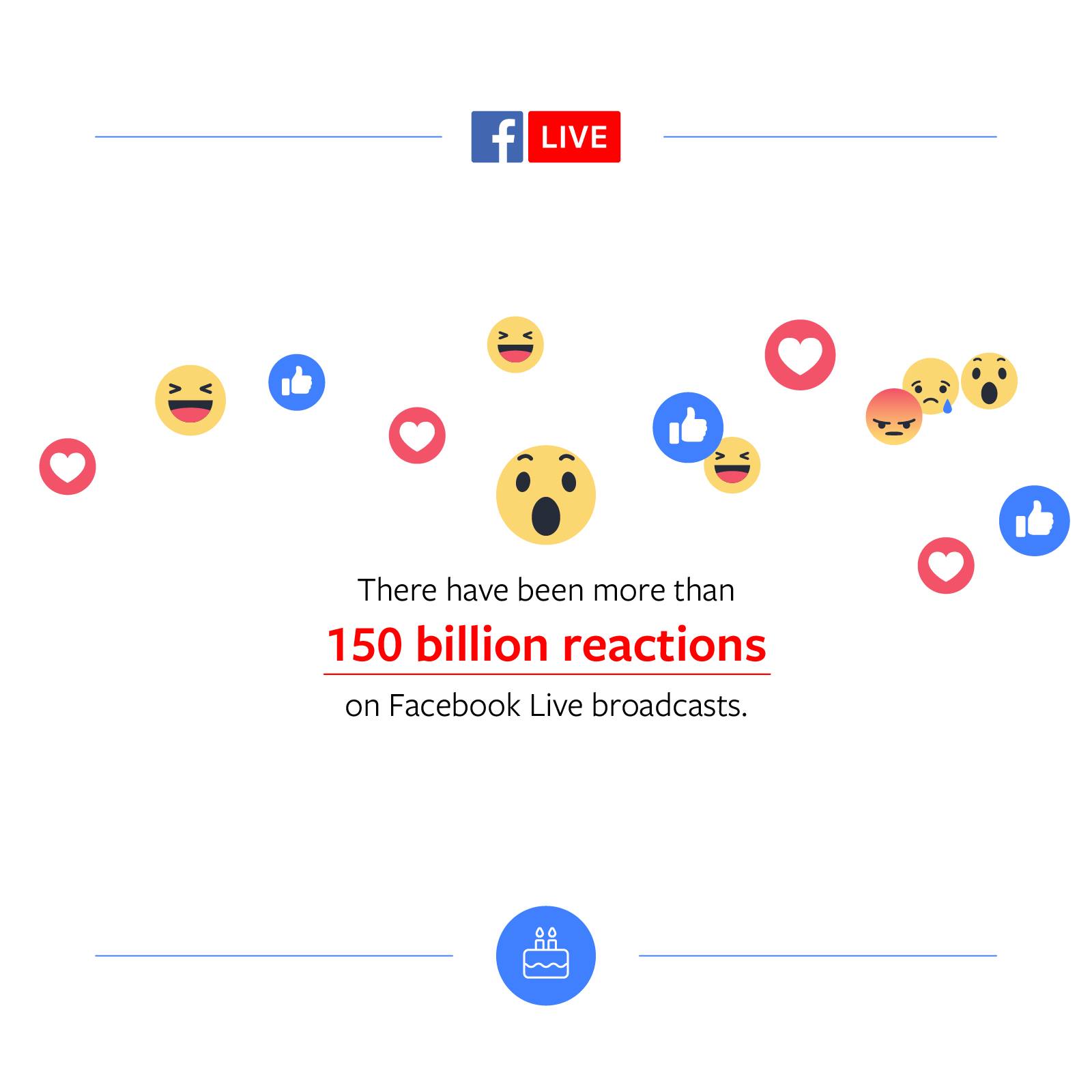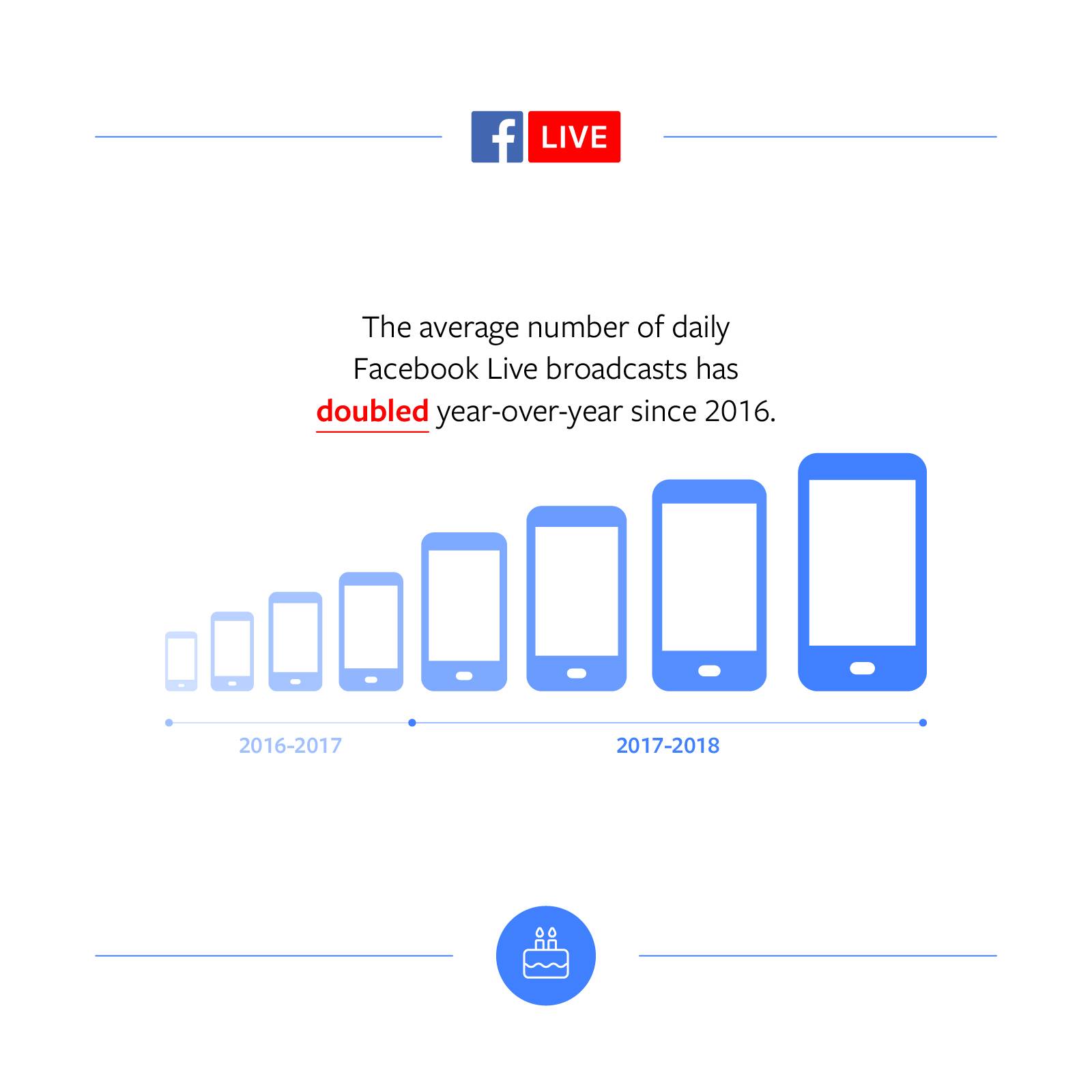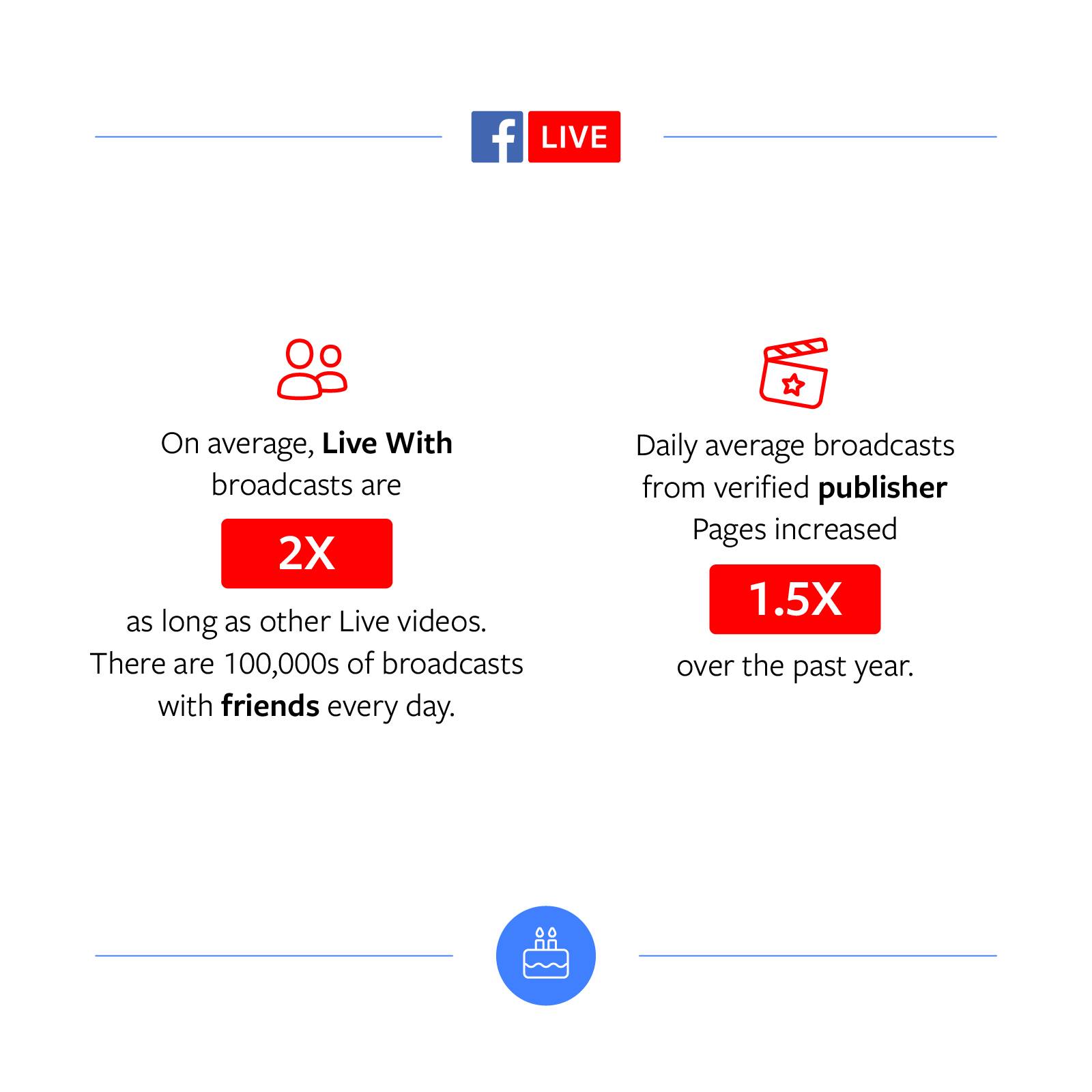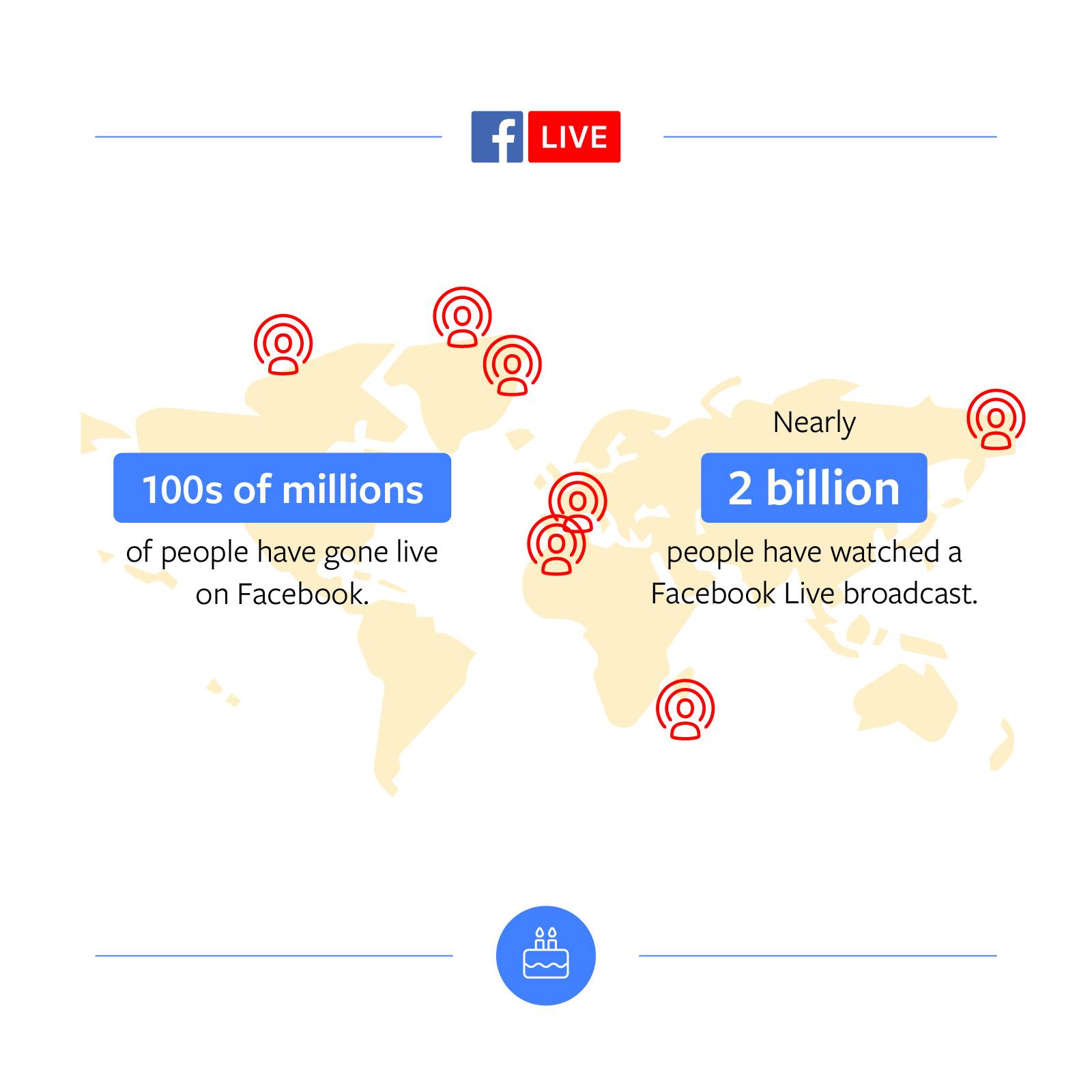 Facebook Live is even bigger than YouTube which is quite surprising:
You will find more infographics at Statista
What to use Facebook Live for –
10 ideas
1. New product release
Going Live on Facebook to show your audience your new product is a great way to increase product and brand awareness.
2. A new blog post
Instead of writing a post announcing your latest blog post, go Live and talk about the subject with your audience. Don't talk about everything in your blog post, leave one-two points or insights out and invite your followers to discover them by reading it.
3. Announcing a new client/collaboration
Taking up a new client or starting a new collaboration is a good opportunity to go Live: it allows your audience to stay updated with information regarding your brand.
4. Behind the scene/How it's made
Use Facebook Live to go behind the scene: show what it's like for your team or staff to prepare for an event. Or show your audience how your product is made: take them on a tour of your factory.
5. Take questions
Do your customers or followers have a lot of questions regarding your products? Or have you noticed that some questions are asked more frequently than others? Let your audience know you will answer all their questions during a Facebook Live session.
6. Do interviews
Interviewing experts or influencers in your niche on Facebook Live is the perfect way to raise your brand by association: the interviews provide value to your audience and help your brand stay top-of-mind.
7. Comment other events live
Whether it's an industry fair, conference, demonstration, comment it on Facebook Live. Don't be afraid to provide your input and insight!
8. Try a new experience
Curiosity is a powerful emotion so if you let your audience know you are going to do something new (nothing illegal!), your audience will tune in to share your experience.
9. Provide value
If you are an experienced professional or expert, you can share your insights and recommendations with your audience: teach, show and help.
10. Poll your audience
Asking questions on a specific subject is a great way to show your audience your brand is interested in their opinions. Ask their help on choosing a name for a project or a new product line. Let them know you value their input and build trust for your brand.