What is User Experience (UX) Design for Digital Success?
User Experience (UX) Design improves customer satisfaction and loyalty through the utility, ease of use, and pleasure provided in the interaction with a digital product (mobile app, website etc).
We interact with digital products a dozen times every day. From checking social media to ordering food and texting our loved ones. According to AppAnnie, the average smartphone user has more than 80 apps on their phone and uses close to 40 of them each month. If they weren't easy to use, they wouldn't be on your smartphone!
To help you understand how vital UX Design is to every website owner or admin and essential to every entrepreneur and business owner, I've put together the following list of 26 stats.
26 User Experience (UX) Design Stats for Digital Success
1. 70% of people scroll your content; only 20% scroll to the bottom.
Put your best content first.
2. Users spend 80% of their time above the fold.
Make the content above the fold engaging, eye-catching and tell them what your product or service is all about in as few words as possible. Make it concise and to the point.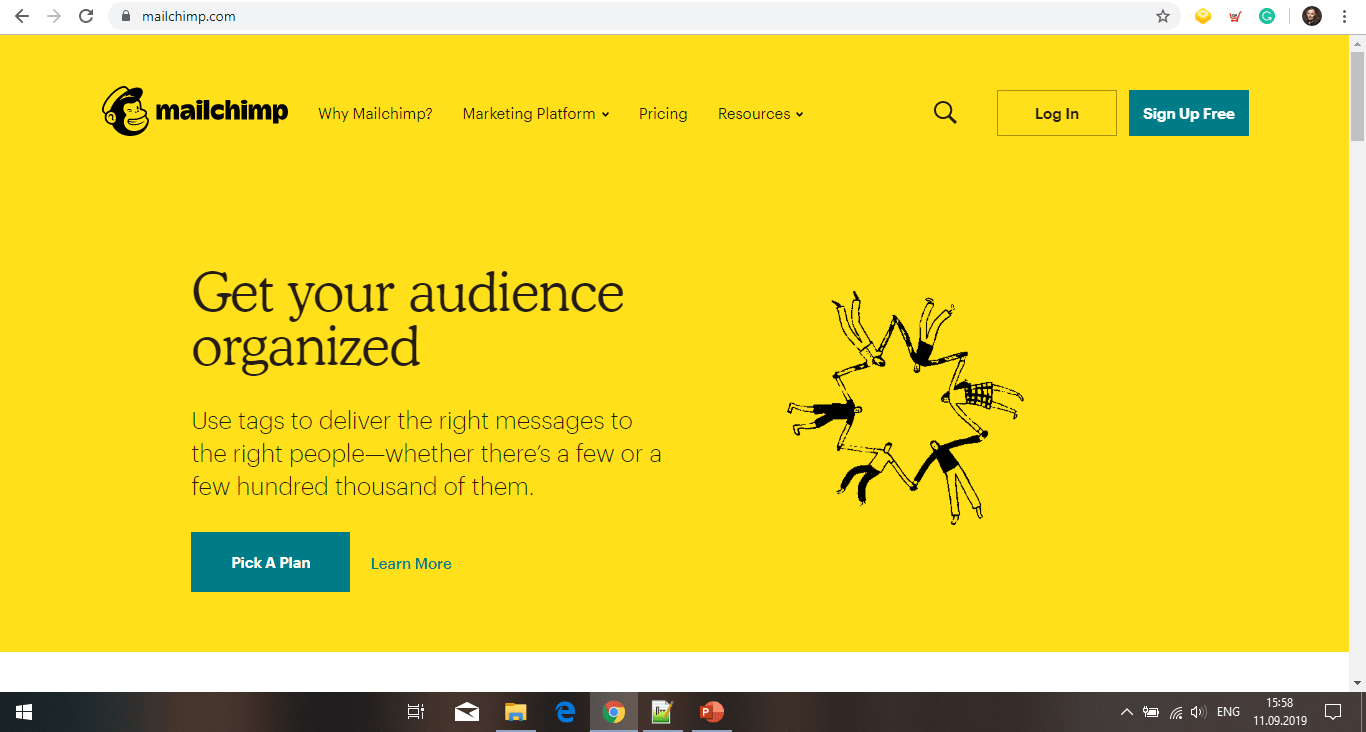 3. 74% of users only see the first two screens.
Make sure the first two screens include relevant content to your website visitors.
4. It takes 0.05 seconds to form a design opinion.
That's fast! Will your users like what they see?
5. First impressions are 94% design-related.
As in life, you need to make a great first impression and a good design helps you achieve that.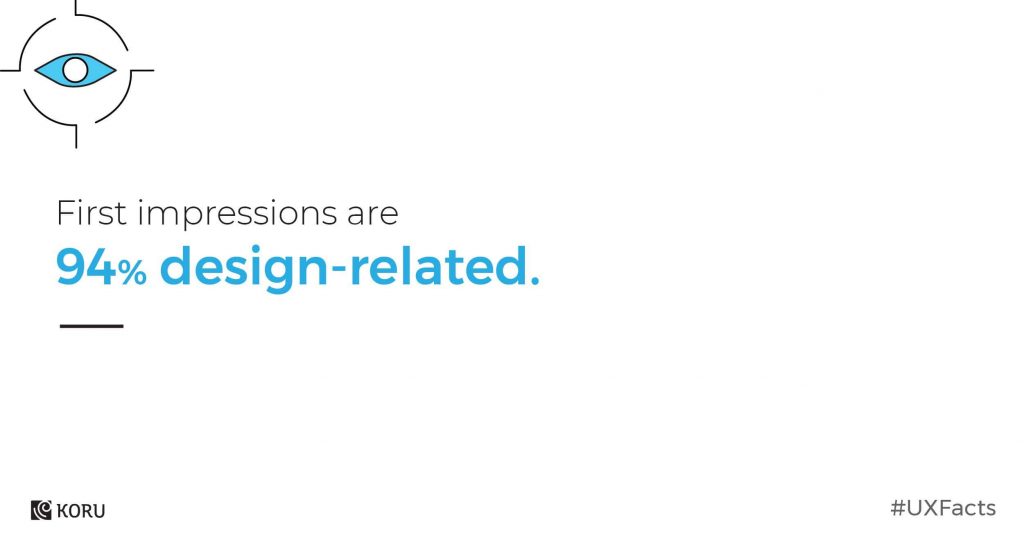 6. 75% of users scan your content instead of reading word for word.
Yes, it took you three hours to craft your latest in-depth long-form blog post and your readers won't read it, they will scan it. It's true what they say: writers don't get the appreciation they deserve. It's sad, but there's a solution: use sub-headlines, bullet points, lists, paragraphs etc to help your readers understand quickly what your blog post is about.
7. Users avoid looking at adverts based on their location: right-hand margin and top banner.
It's called ad blindness and is the result of the digital ads proliferation that happened in the late 1990s. As a measure of self-protection, our brains learned to ignore these ads or any content placed in the right-hand margin and top banner. Don't place important content there!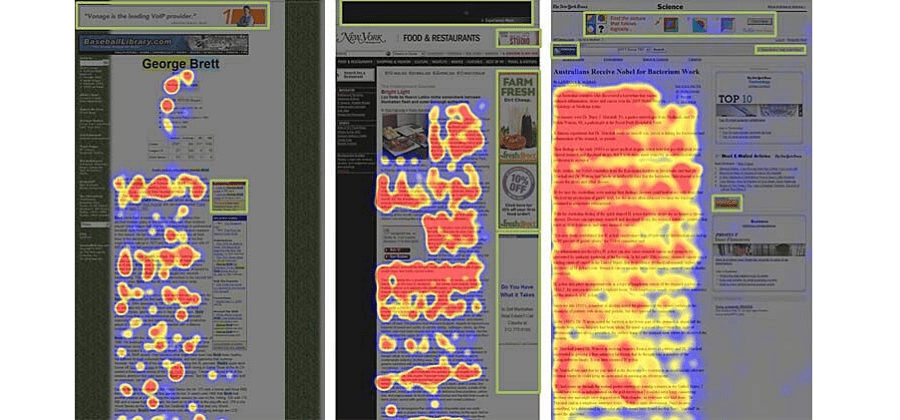 8. Find out how people use your product or service in the real world.
The first rule of marketing is you are not the customer. Go out and meet with your customers. Speak to them and see how they use your product in the real world.
Here are the top 5 user testing methods as recommended by Adobe:
Usability testing where UX designers understand how real users experience your website or app.
Focus groups help them assess user needs and feelings both before a product's design and long after its release.
Beta testing allows UX designer to roll out a near-complete product to individuals who are happy to try it and provide critical feedback.
A/B testing is ideal as the appropriate testing method when designers are struggling to choose between two competing elements.
9. What is the user experience? What people feel, want, think, believe, remember, don't realize about your product.
UX designers are critiques, artists, psychologists, behaviour analysts and architects. They think in the past, present and future.
10. Great user experience design can boost your brand, customer satisfaction and your company's bottom line.
11. Above all else, user experience is about listening.
Listening is an underrated UX design tool. The goal of every UX designer is to understand the user's needs and understand what they want. They can achieve their goal by having empathy towards users and listening is the way towards empathy.
Having the ability to step in the user's shoes is considered a must-have skill for UX designers. It is one thing to hear the user's problems, it is another thing to listen to the user's problems.
Why should UX designers listen to the users? The main benefit of actively listening to the user is that UX designers have an easier time designing solutions because they know exactly what they are designing.
12. In case of confusion, sketch it out.
In case of confusion, #SKETCH IT OUT. Has sketching helped your #design process? Share with us in the comments below.#SketchThis #drawing #illustration #draw #ux #ui #uidesign #userinterface #architecture pic.twitter.com/PEEHlnmmtF

— Koru UX Design (@koru_ux) August 29, 2019
13. "You make people happier not by giving them more options but by stripping away as many as you can." — Cliff Kuang, Wired
One would argue that having many options to choose from leads to the best decision. Actually the opposite is true. It's called decision paralysis.
Analysis paralysis is a state of over-analyzing (or over-thinking) a situation so that a decision or action is never taken, in effect paralyzing the outcome.
Hick's law describes the time it takes for a person to make a decision as a result of the possible choices he or she has: increasing the number of choices will increase the decision time logarithmically.
14. Have your website recognize holidays and special events.
Why? The first reason for a website to change its design for a holiday or special occasion is to appear up to date.
A website that doesn't reflect what's currently topical and important will feel out of touch. Worse, it will seem stale and people may think that it is outdated in other respects as well.
The second reason for a website to show holiday decorations is to increase visitors' joy of use. (NNGroup.com)
15. Great products do less but better.
Fabricio Teixeira, Design Director at Work & Co and Founder of UX Collective on Medium talks about the dangerous allure of adding more features to your product.
In their attempt to bring more happiness to the users, UX designers often turn the product into a Jack of all trades, doing so many different things that its value proposition starts to dilute.
Adding new features to the product is a common way of buying short-term, artificial happiness.
16. Get a UX writer on your team for great microcopy
UX writing is not a trend, but a new discipline. UX writers turn blocks of text into microcopy – a plain, concise and easy-to-understand copy.
A good microcopy helps users get to the next step in their buying journey. It shows care and understanding about their feelings at every step of the user flow.
UX writers create the right microcopy that can influence business profits.
When Google changed Book a room to Check availability, the user engagement increased by 17%.
17. 1 in 3 people will abandon a purchase because they can't find the right information.
Make it easy for your buyers to get to the final click on your purchasing process.
Don't add extra steps and don't make it harder for them to find information.
18. 'Enlarging a screen to click' is the most frustrating mobile shopping problem.
Optimise your website for mobile display. Avoid frustrating your users with unnecessary actions.
On mobile, buyers expect brands to offer them a smooth experience.
19. 39% of people will stop engaging with a website if images won't load or take too long.
No one has the time or patience to wait for your website images to load.
It shows a lack of interest in your users' needs and a negative experience will prevent your users to visit your website ever again.
20. 65% of website visitors wouldn't submit a form if too much personal information is required.
How much personal information do you actually need from your users? In this day and age, with major corporations selling our personal information to third-party platforms, sharing personal information is a very sensitive subject.
Ask your users for the most basic information while on-site and find other ways (like the mail) to complete their profile with personal details.
21. Visit-to-lead conversions can be 400% higher on sites with a "superior user experience".
22. 97% of business customers cite 'ease of use' as the most important quality for mobile apps.
What does ease of use mean when it comes to mobile apps?
It means helping your users achieve their goal in the most effective and efficient way possible.
Delete redundant steps and make your mobile app frictionless.
23. You only need to test with 5 users.
Contrary to the common belief, it takes only 5 users to test your website or mobile app.
As you add more and more users past five, you learn less and less because you will keep seeing the same things again and again.
After the fifth user, you are wasting your time by observing the same findings repeatedly but not learning much new.
The best results come from testing no more than 5 users and running as many small tests as you can afford.
24. The F-shape scanning pattern is bad for businesses. Good design can prevent F-shape scanning.
The Nielson Norman Group (NN/g), pioneers of the research-based user experience identified the F-shaped reading pattern for web content in 2006.
What exactly is the F-shape pattern?
It's users reading the first lines of web content text and the first few words on the left of each line of text.
25. UX in motion keeps the user engaged: a new, easy and great way of presenting your product.
Are you looking to keep your users engaged?
Use UX in motion to present your product.
26. Make your UX design aesthetically pleasing.
Always remember that attractive design is more likely to be used and loved.
Join the Conversation
We'd love to hear what you have to say.
Get in touch with us on Facebook Group and Twitter.