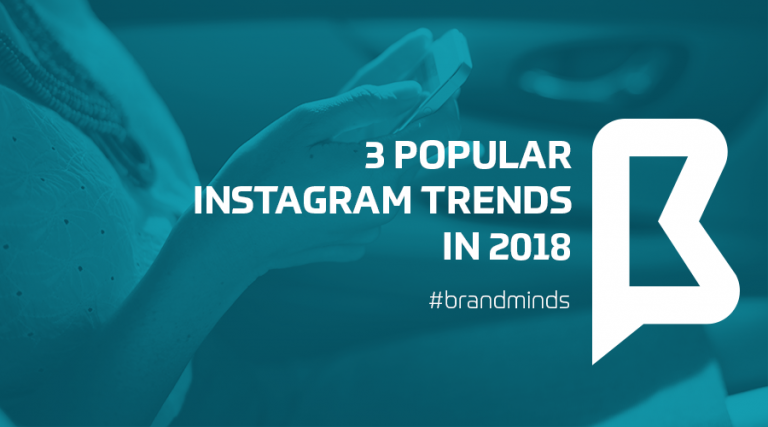 We're only half way through 2018, but we can already notice 3 popular Instagram trends.
Discover what these 3 Instagram trends are and be inspired for your business's online presence:
1. Travelling back in time
It's 2018 but Instagrammers are travelling back in time.
Instagram influencers and artists have adopted the vintage and retro style aesthetics for their Instagram presence.
HUJI Cam app – Just like the year 1998
The HUJI Cam applies light filters and a 1998 date stamp on photos. The results are exciting for the Millennial Instagrammers and nostalgic for the Instagrammers that can actually remember what their lives were like in the 1998. And we all know nostalgia is a very powerful emotion that can trigger buying behaviour.
8 mm Vintage Camera – Shoot authentic retro films
The 8 mm vintage camera app takes the Instagrammers even further back in time. This app turns any video into old school vintage movies by adding various effects: dust and scratches, retro colors, flickering, light leaks, even frame shakes. Are you a fan of 1920s movies? How about the 70s? Using this app helps any Instagrammer bring a new experience to his or her followers and it definitely sparks imagination and creativity.
2. Shoppable posts for business accounts
Instagram is a product-rich social media network. There are millions of products posted every day by fashion bloggers, artists and businesses that offer their followers the opportunity to shop inside the app. The latest Instagram statistics say 60% of users discover new products through the platform and 75% of users take action because a post inspired them.
Instagram posts featuring products with shoppable tags fit perfectly with the global trend of shoppable media that is quickly gaining traction in the retail space. Social media and retail is becoming more intertwined with each passing year and we can't refrain from asking ourselves
Is Instagram going to replace e-commerce sites?
We asked Robert Katai, Content Marketing Manager at Bannersnack this question and this is his answer:
No one knows that. But what I strongly believe is every brand, every e-commerce business owner, everyone who is selling something on the internet should do 3 very important things:
1. Focus where the attention is today – if the attention is on Instagram, focus on Instagram. If the attention is in voice search, focus on voice search. Attention is what is really showing us where the human being is today;
2. Build your own platform – some brands are using social media just to distribute their content and that's all. But what social media is today, even Instagram, a place where to interact, a place where to consume and connect with other through content. But your own platform – your own website, blog is only your own. What if tomorrow Instagram will be gone? What if tomorrow Facebook will be gone? You still have your own website, you still have your own blog and e-commerce where to interact with your consumers.
3. Taking to Instagram Stories to answer FAQ
Does your business have a FAQ page on its website? What about the DMs your team receives from Instagram followers? Some businesses and influencers have found FAQ to be a rich source of content. But instead of writing the answers on their webpage, they use them to make Instagram Stories. This is a great way to save your business time and engage with your audience by answering questions that will most likely continue popping up in your inbox.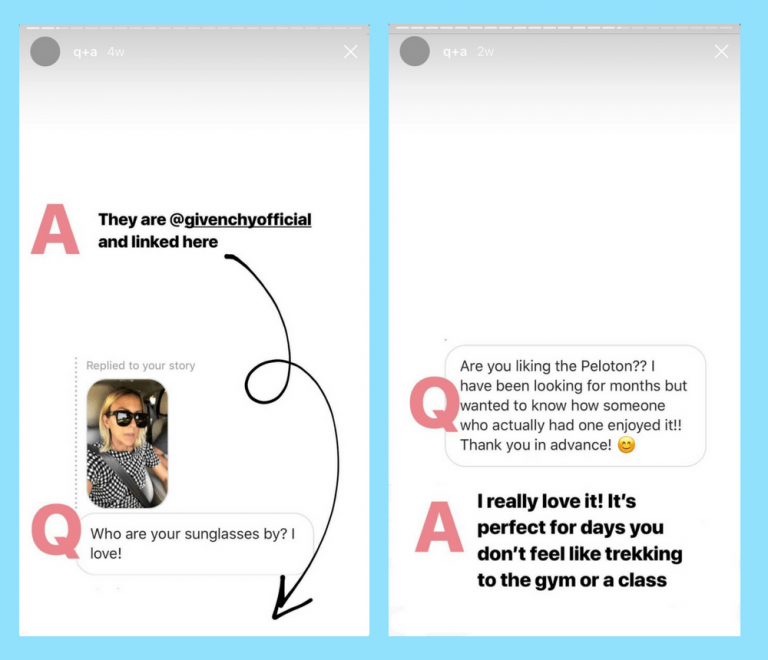 image source: later.com