Quote from past BRAND MINDS speaker Gary Vaynerchuk:
"My experience with BRAND MINDS was A plus!" –

Gary Vaynerchuk, CEO VaynerMedia, Entrepreneur & Investor – BRAND MINDS 2017, 2020, 2022
Gary is an entrepreneur at heart – he builds businesses. The founder of a digital empire – Gary is also the CEO of VaynerMedia, a full-service advertising agency servicing Fortune 1000 clients from 4 offices spread across the globe: New York, Los Angeles, London and Singapore.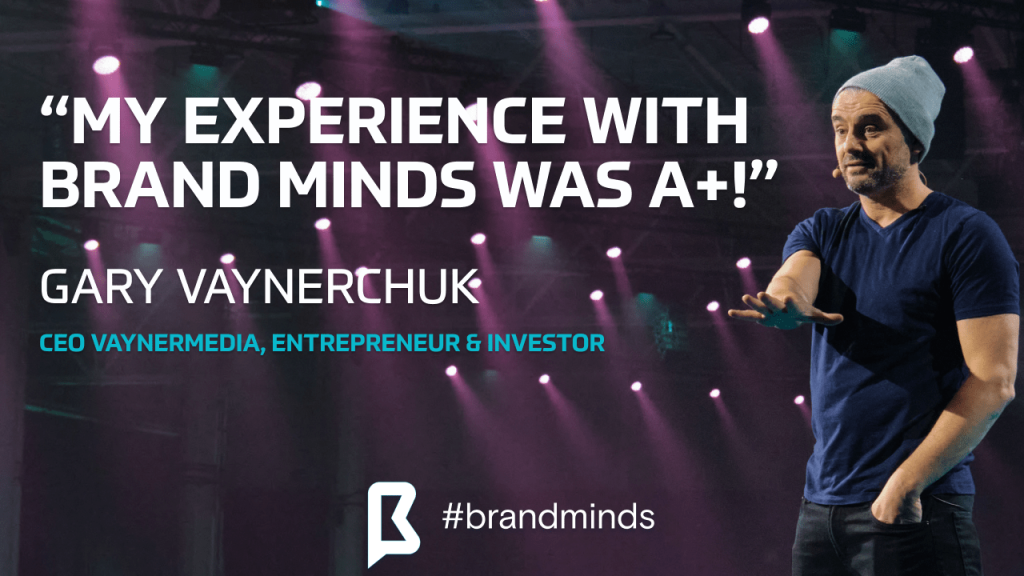 Quote from past BRAND MINDS speaker Dan Ariely
"BRAND MINDS has been a very wonderful experience!"

Dan Ariely, Renowned Behavioural Economics Expert – BRAND MINDS 2022
Selected in the Top 50 Most Influential Thinkers, an elite international ranking featuring individuals with "the ability to move markets or shape ideas and policies", Dan Ariely is one of the most influential authorities in behavioural economics in the world.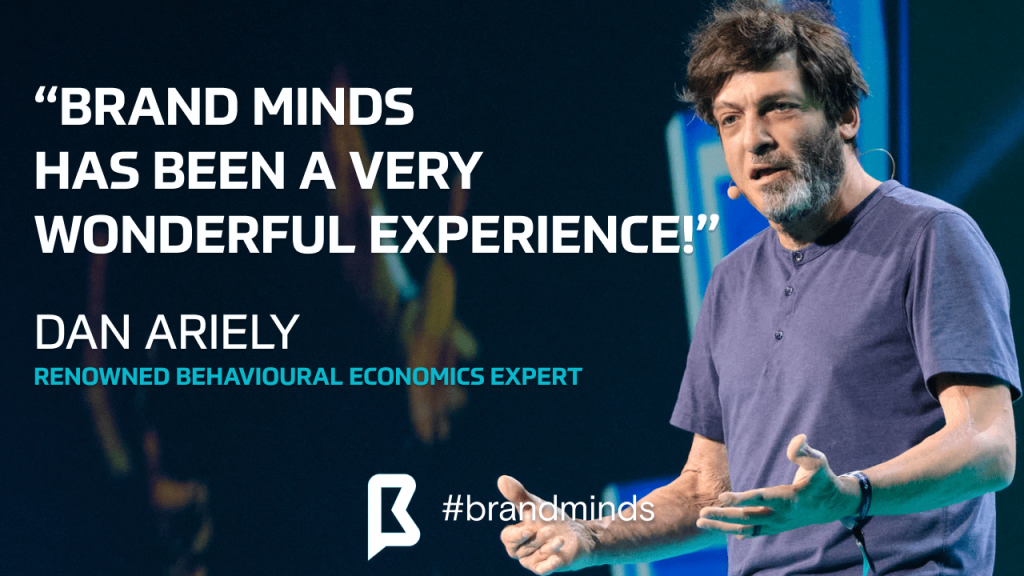 Quote from past BRAND MINDS speaker Seth Godin
"Some of the biggest marketing and thinking minds are at BRAND MINDS, talking about the future!"

Seth Godin, World-Famous Business Expert – BRAND MINDS 2018
Seth Godin is an entrepreneur, bestselling author, and speaker. In addition to launching one of the most popular blogs in the world, he has written 20 best-selling books, including The Dip, Linchpin, Purple Cow, Tribes, and What To Do When It's Your Turn (And It's Always Your Turn).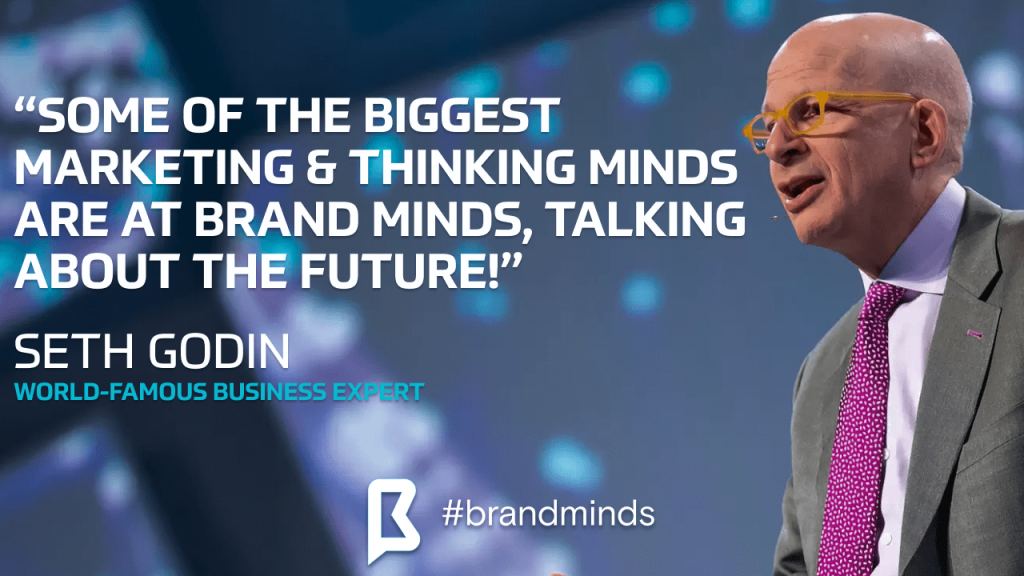 Quote from past BRAND MINDS speaker Mark Manson
"BRAND MINDS has been fantastic! It's been professional from beginning to end."

Mark Manson, Bestselling Author & Entrepreneur – BRAND MINDS 2020, 2022
Mark Manson is a 3x New York Times bestselling author. His books have sold over 14 million copies worldwide and have been translated into more than 65 languages and hit bestseller lists in sixteen different countries. Will, his 2021 book which he wrote in collaboration with Hollywood star Will Smith about his life story, became an instant #1 New York Times bestseller. Oprah Winfrey said, "It's the best memoir I've ever read." The book won Mark the NAACP Image Award for Outstanding Literary Achievement. His first book The Subtle Art of Not Giving A F*ck was the most-read non-fiction book worldwide in 2017, according to Amazon Charts.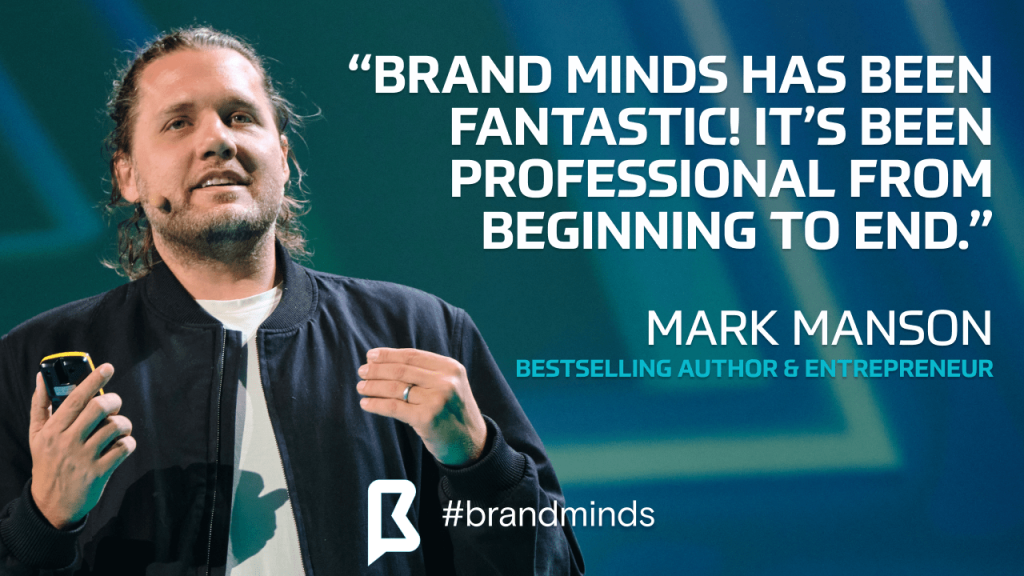 Quote from past BRAND MINDS speaker Grant Cardone
"If you get a chance to come to this event, stop with the crazy! Get on the front row!"

Grant Cardone, World-Famous Sales Expert – BRAND MINDS 2019
Grant Cardone has 35 years of selling experience, owns & operates 7 privately held companies that do almost $100 million in annual sales. He was named one of the top 10 CEOs to follow on social media and is an international social media influencer with over 15,000,000 followers, fans and connections.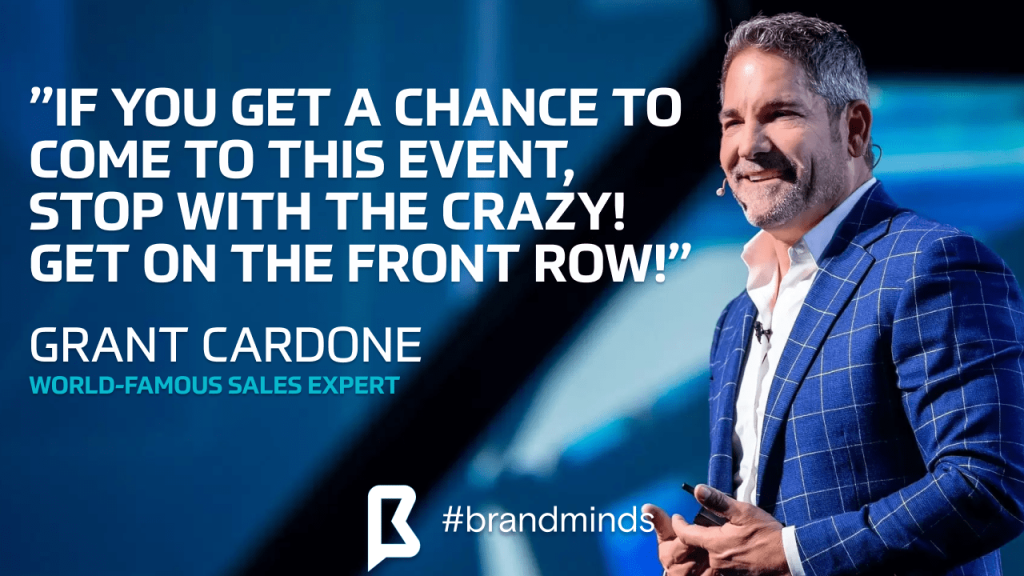 Quote from past BRAND MINDS speaker Guy Kawasaki
"BRAND MINDS is a very cool conference, great technology, a lovely audience and lots of good speakers!"

Guy Kawasaki, Brand Expert & Bestselling Author – BRAND MINDS 2019
Guy Kawasaki is the world's first Chief Evangelist. Apple has one of the strongest brand community relationships in the world thanks to Guy and his innovative work. His honesty and transparency about Apple facilitated a lifelong relationship between the brand and its customers who became evangelists themselves. He is the bestselling author of 15 books among which the most popular are 'Wise Guy', 'The Art of the Start 2.0', 'The Art of Social Media', and 'Enchantment'.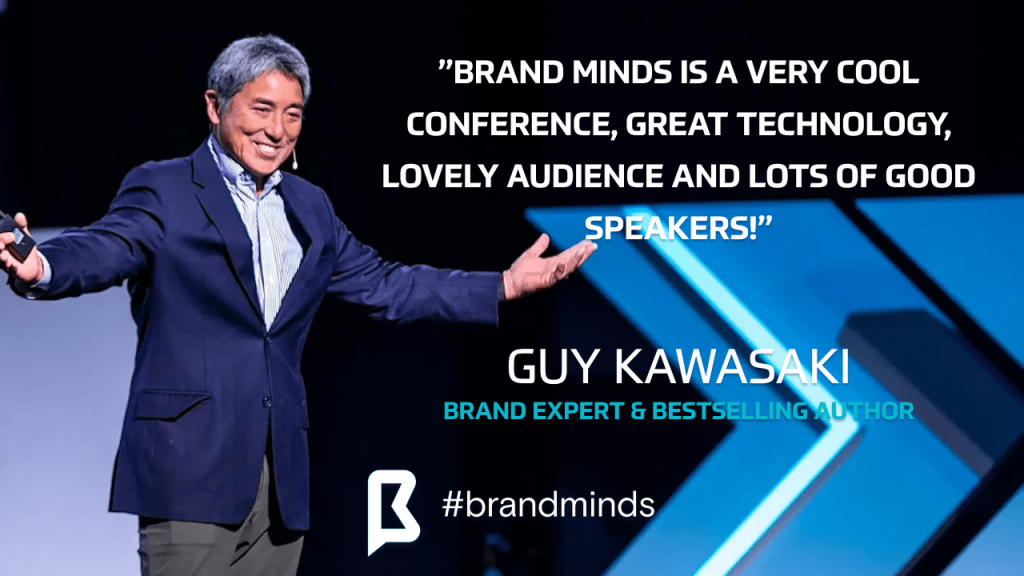 Quote from past BRAND MINDS speaker Jonah Berger
"BRAND MINDS is an amazing event! It's rare to see a set of a line-up of speakers that's this powerful."

Jonah Berger, Viral Marketing Expert – BRAND MINDS 2022
He was named one of the top 30 leaders in business by the American Management Association and one of the most creative people in business by Fast Company magazine. Jonah Berger is a Marketing Professor at the Wharton School at the University of Pennsylvania and the author of 3 international bestsellers: Contagious, Invisible influence and The Catalyst: How to Change Anyone's Mind.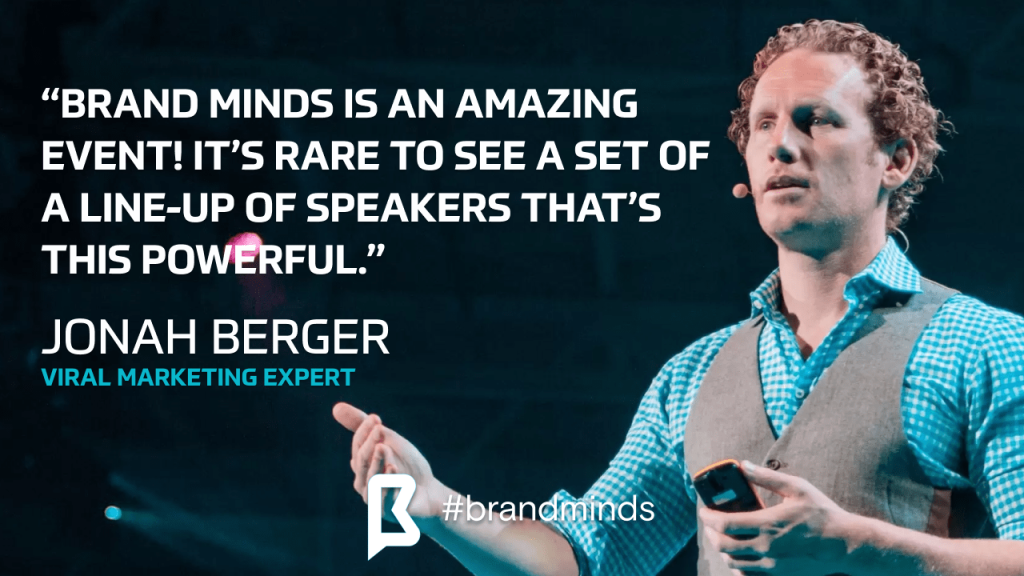 Quote from past BRAND MINDS speaker Yuval Noah Harari
"I am grateful to BRAND MINDS for providing such a prominent stage!"

Yuval Noah Harari, Bestselling Author & World Famous Historian – BRAND MINDS 2019
Prof. Yuval Noah Harari is a historian, philosopher, and the bestselling author of the best-sellers Sapiens, Homo Deus and 21 Lessons for the 21st Century. 'Sapiens' was in the top 3 of The New York Times Best Seller list for 96 consecutive weeks. His books have sold over 40 million copies in 65 languages and were recommended by Barack Obama and Bill Gates.
BRAND MINDS 2023 is your team's unique opportunity to experience a global edutainment event and learn tactics and strategies you and your team can apply to create exceptional business growth.
Get your tickets today!