According to fastcompany.com, women entrepreneurs are the  fastest-growing segment of business owners in the U.S. But, compared to male-owned businesses, women-owned businesses generally  fail at a higher rate,  employ fewer people and generate less revenue. The reasons for the disparity are complicated and varied: difficulty in accessing capital, entrenched social norms, and differences in the industries male- and female-owned businesses tend to cluster are a few of the reasons behind the imbalance.
We are focusing on the positive and are determined to offer you some pieces of advice that we are sure will help you along the way.
Be bold. Be elegant.
One of the many advantages that women have other men in business is their ability to be bold and elegant, at the same time. Of having the courage to say what they think, openly, but beautifully. Their strengths, presented in a very elegant manner, makes them special and powerful. Likewise, loved by their employees.
Build for the high-expectation customer.
Here's a common trap founders fall into: gain users at any cost. Often, they chase after daily active users, monthly active users and retention numbers. "They believe that appealing to every customer is one way of solving these problems," says  Julie Supan, who has counseled  Airbnb,  Dropbox and  Thumbtack on branding. That's the wrong approach, Supan cautions. Instead, focus on the high-expectation customer (HXC). She's your ideal user, "the most discerning person within your target demographic. It's someone who will acknowledge — and enjoy — your product or service for its greatest benefit," Supan says. "If your product exceeds her expectations, it can meet everyone else's." The HXC serves as a valuable touchstone to ensure that you're growing in the right direction and to validate — or invalidate — your action plan.
The deeper the context, the better the advice
Advice givers should always reframe questions to orient around the advice seeker, not their own expertise. And, after offering a spread of data points as context, advice seekers should always ask what they should do next.
Invest in people
Your employees are the best power you have after your own and the gem of your business. They will be the ones helping you achieve the success.

There is benefit to failure
Barbara Corcoran, the famous investor from the hit show Shark Tank once said "My best successes came on the heels of failures." This is a powerful lesson for any aspiring business owner, as most of today's most established entrepreneurs have been faced with countless failures. The importance of dealing with failure is that you need to be able to learn from the failure, dust yourself off and move on, even if you deal with consistent failure.
Never be afraid to follow your passion
Debbie Fields, the creator of Mrs. Fields, said "what I wanted was to be allowed to do the thing in the world I did best." This motivated the entrepreneur to follow her passion for cooking, even when others didn't believe it could turn into the success it is today.
You have to believe in what you are doing
Estee Lauder, founder of the famed makeup brand said "I have never worked a day in my life without selling. If I believe in something, I sell it, and I sell it hard." Believing in the product and service that you are selling is the first and most important component of being a successful entrepreneur. Without a firm belief in what you are doing, you will never be able to find the success that you deserve, no matter how hard you work. You must believe in the company you have and work relentlessly to sell that idea to the world, making them believe in it as much as you do.
Big achievements are possible
Entrepreneur and iconic mogul Martha Stewart claimed that "it is within everyone's grasp to be a CEO." Years of gender bias have left some women not dreaming big enough with their professional aspirations. Stewart's quote drives the point home in saying that everyone has the ability to earn this type of title, if they are willing to do the work. Dreaming big and visualizing yourself in a big role is one of the best ways to get started on a journey towards being a successful entrepreneur.
Taking risks is important
Lillian Vernon, founder of Lillian Vernon Corporation, once said: "I don't look at risk the way other people do. When you're an entrepreneur, you have to go in feeling like you're going to be successful." When Vernon started her company she was married and pregnant, and heard from so many people that starting her corporation was a risk, but it was one she was willing to take. Sometimes, a little risk has to be involved if you want to see the big payoff in the end.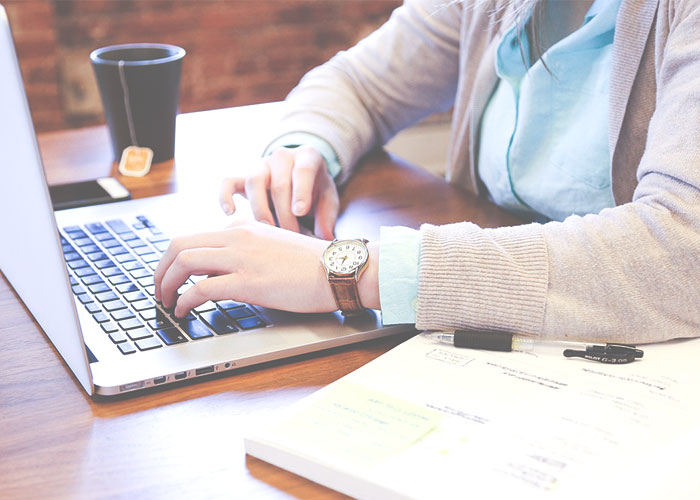 Tell a visual story
Melanie Abrantes, designer, believes that the most important thing about selling your product online is to make sure that the images of your product are able to tell the full story. "Since people won't be able to see it in person, they have to imagine what the product is going to look like in that setting. When you have professional photography involved, you are able to create a life for that product."
The means don't justify the end
The author and icon Gloria Steinem considers that the ends do not always justify the means, in business or in life. "In the end, the who you are is much more important than the what you are. And as beings who need social interaction to survive, the value in who you are while getting to where you're going is everything. The means will always become the ends," said Steinem, quoted by billboard.com.
Doubt is your biggest enemy
Trust in yourself and you will do just great. Don't let anyone plant you doubts when your gusts it's telling you something. Keep positive people around you that will influence you in a great way.
Celebrate every important step and victory
Make sure you embrace everything good that happens in your business. Don't sell short your victories and try and enjoy each one of them. Success is not easy to come by and all your efforts and dedication deserve the party.
Keep in mind the big picture
Don't get frustrated easily or become unhappy just because of some small step backs. Remember the big picture, what you want to accomplish, your main goals. They are the real deal.
More pieces of advice you may find here and here.