On this page:
Tips from Facebook: How to stay in touch with your customers and bring your business online;
Tips from Instagram: The Instagram for Business COVID-19 Playbook
Tips from LinkedIn: COVID-19-driven statistics, recommendations on how to stay connected to employees and customers and build trust through valuable communication
Facebook – How to stay in touch with your customers and bring your business online
Facebook has the following recommendations for businesses navigating COVID-19:
1.Keep yourself safe and informed
Follow the instructions issued by official sources such as WHO and the directions of your local health authority.
2. Stay in touch with your customers
Share important information on your Facebook page that is relevant to your business and your customers.
Tip1: You could reshare WHO's content on your Facebook page or create original content to illustrate it. It's a way to become a credible source and invite your followers to share your content with their friends because it's relevant to the situation at hand.
Tip2: Post updates with important information regarding your business: how and what has changed, what steps does your business take to keep its employees and customers safe, what steps does your business take to #flattenthecurve etc. Pin these posts to your Facebook page.
Tip3: Update your Page Info or Page hours if necessary.
3. Bring your business online
If your business worked exclusively offline before the coronavirus pandemic, it's highly recommended you look for ways to serve your customers online.
Tip1: Use the Shop feature of your Facebook page and list your products. Let your followers know they can now order them online.
Tip2: Add a Shop Now button to your Page
Tip3: Set up a digital gift card. It's a way of allowing your followers to support your business. How to set up your gift card and check if this feature is available in your country.
Tip4: Download Facebook's ready-made post templates to keep customers updated: place orders, shop online, get support, sell gift cards, express gratitude.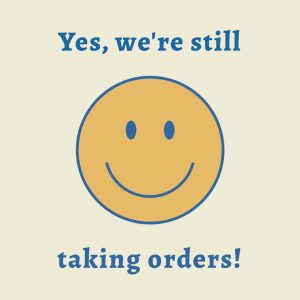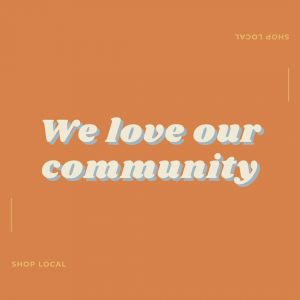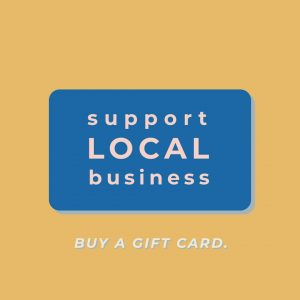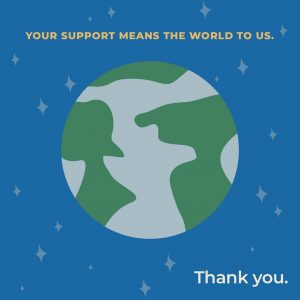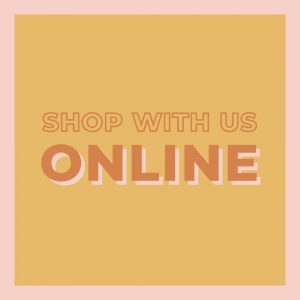 Tip5: Go Live. Here are a few ideas to inspire you: host a Q&A, interview an expert or one of your customers, do how-tos of your products, explain your services, teach your audience something valuable to help them overcome their challenges or reach their goals.
4. Prepare a customer service plan
Be responsive and transparent with your customers and prepare for incoming questions and requests.
Tip1: Turn Instant Replies on for messages on your Page and edit the message with information you expect your customers will be looking for.
Tip2: Set up a Messenger chatbot for your business. It's easy, doesn't require coding and it has many benefits. Your business chatbot reduces the workload for frontline staff, it is available 24/7 and lets customers access basic information quickly and easily. Learn how to build your chatbot.
5. Provide a list of FAQ
It's likely many of your customers will ask the same questions so providing a list of FAQ shows you are a business which treats its customers' concerns with respect. Not to mention it saves both your company's and your customers' time.
Tip1: Write the FAQ list and publish it in the Story section of your page. You can also make it into a post and pin it to the top of your page.
If your business is in one of the following industries: restaurants and cafes, retail, salon and spas, fitness and recreation centres, partners and agencies, media and publishers, explore Facebook's guides tailored to each of them.
It's also worth mentioning that Facebook has launched a grant programme for small businesses experiencing disruptions due to the global outbreak of COVID-19. The programme offers USD 100M in cash grants and ad credits to help your business keep its workforce, cover some of your rent costs, connect with more customers or cover operational costs. The programme is expected to support up to 30,000 small businesses that meet the following eligibility terms:
They have between 2 and 50 employees
Have been in business for over a year
Have experienced challenges from COVID-19
Be in or near a location where Facebook operates
Learn more about Facebook's grant programme.
Instagram – The Instagram for Business COVID-19 Playbook
To support businesses facing difficulties and challenges adjusting to a new way of life and doing business, Instagram has created the Instagram COVID-19 Resource Directory.
The Directory includes the Instagram for Business COVID-19 Playbook which provides users with creative ways to keep their businesses alive and instructions on how to use the platform's latest features allowing people to support their favourite businesses: digital gift cards, food order and fundraising options. Read about these three features.
The Instagram for Business COVID-19 Playbook provides businesses with recommendations and tips on how to bring their communities together, replace in-store shopping with online shopping, educate and entertain customers.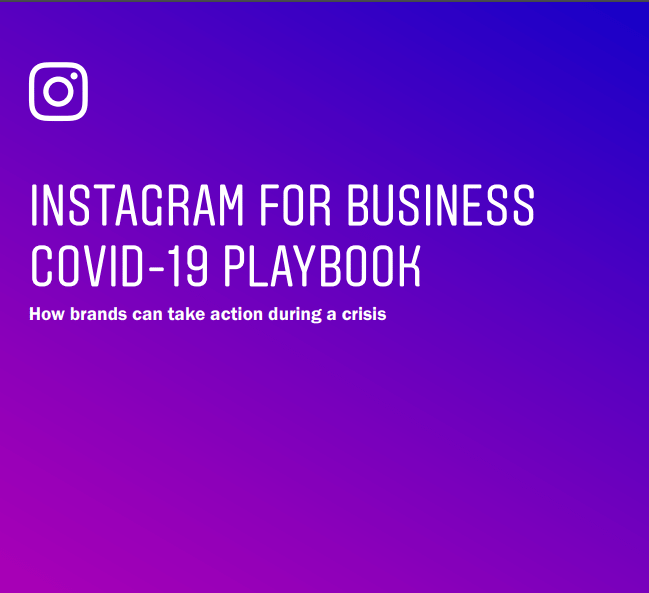 Bring your community together
Use the Instagram Live feature to bring your events online, host Q&A or find other ways to educate and entertain your followers. A Facebook Internal Data report released in March 2020 showed that Instagram and Facebook Live views doubled within a week in Italy.
Tips to make the most of your Instagram Live event:
Tease it on Feed and Stories before you go live;
Post your Live video to Stories when you're done so it shows up for 24 hours;
Save your Live video and upload it to IGTV.
Offer ways to shop online versus in-store
Here's how to replace your in-store shopping with online shopping:
Make sure your website URL is listed in your business bio on Instagram;
Use Shopping Tags so that people can shop your products directly from Feed and Stories;
Create visually engaging Stories around your products;
Promote your products on Feed and Stories.
If you haven't set up Instagram shopping for your business yet explore the guide here.
Educate and entertain your Instagram following
If you want to engage deeper with your audience, share long-form content to IGTV.
Tips on how to share your content on IGTV:
First, create content around topics related to your business and relevant to your customers;
Create serialized content to keep people engaged over a long period of time.
For more recommendations, tips and guides, check the Instagram for Business COVID-19 Playbook here.
LinkedIn – COVID-19-driven statistics, recommendations on how to stay connected to employees and customers and build trust through valuable communication
Since the beginning of the COVID-19 outbreak, LinkedIn has been following the activity within its platform closely and has released the following statistics:
In January and February 2020, the top 3 hashtags have been #marketing, #leadership and #business; in March 2020, these three have been replaced with #coronavirus, #covid19 and #marketing;
33% of posts are now related to coronavirus;
Searches for #remote working have gone up 3x in recent weeks;
The number of articles shared on the platform has grown by 2196% and the engagement rate by 2781%;
COVID-related posts published by pages have increased by 36%;
Members and companies are discussing remote working (19%), crisis management (12%) and social distancing (8%).
Your business can use these statistics as a starting point for creating valuable content to be published on its LinkedIn company page.
Here are 8 recommendations from LinkedIn that your brand should consider before diving into creating content:
Never lose sight of your customers' and employees' needs.
Demonstrate trustworthiness.
Bring your brand values to life.
Be supportive.
Be human.
Listen intently.
Be mindful of tone, timing, and delivery.
Look forward while keeping your finger on the pulse.
To support businesses and workforces worldwide during this difficult time, LinkedIn has created a coronavirus resource hub where the platform provides users with recommendations and tips on how to stay connected to employees and customers and keep their teams productive.
Stay connected to employees and customers
To help businesses stay connected to employees and customers, LinkedIn brings together insights and content ideas in this PDF.
The professional platform also recommends businesses to host virtual events with LinkedIn Live and LinkedIn Events.
Webinars are also a great alternative to in-person meetings and an essential tool for any business to talk to customers. If you are interested in hosting webinars, LinkedIn's playbook on webinar best practices provides you with helpful tips and best practices examples.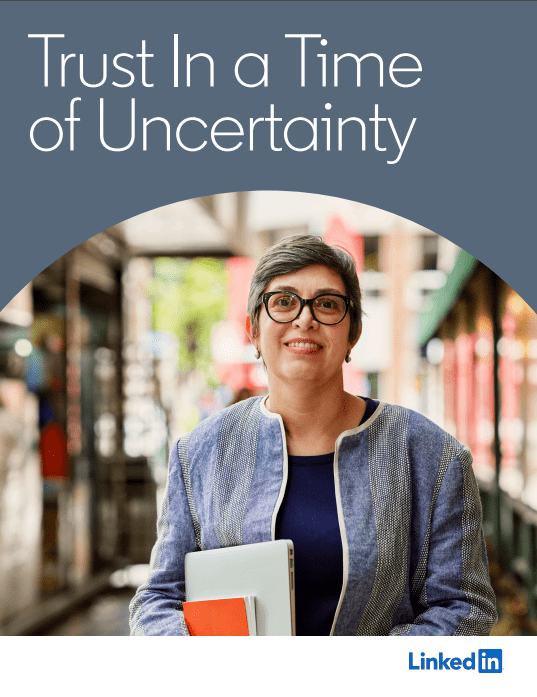 In a time of uncertainty, it's imperative that leaders build trust through valuable communication involving their employees, their customers and their shareholders. Leaders must communicate in a clear and consistent voice. In collaboration with Edelman, the global communications firm, LinkedIn has released an executive guide for business leaders who are looking to become valued communicators. Explore the guide here.
Join the Conversation
We'd love to hear what you have to say.
Get in touch with us on our LinkedIn Group, Facebook Group or Twitter.