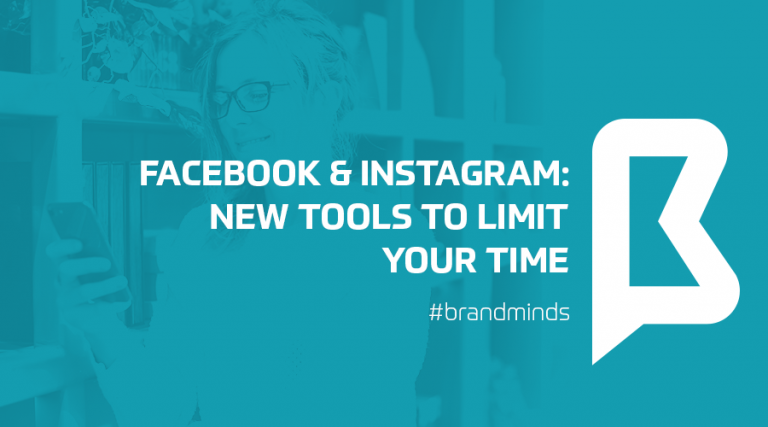 Is social media checking preventing you from being productive at work?
Now you can limit your time spent on Facebook and Instagram.
On August 1st, Facebook announced new tools to help people manage their time on Facebook and Instagram.
These tools are:
An activity dashboard;
A daily reminder;
A new way to limit notifications.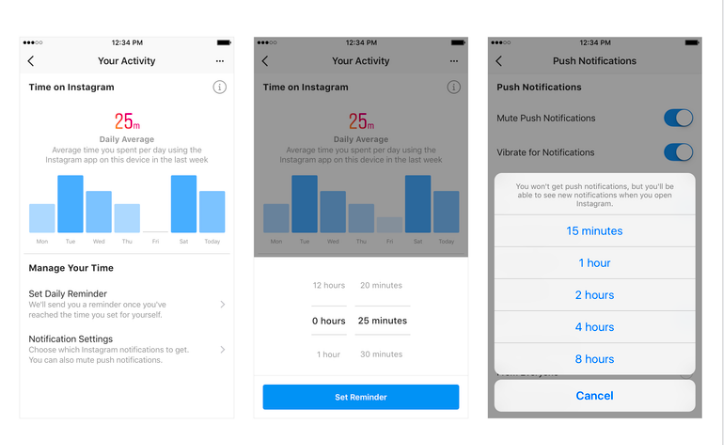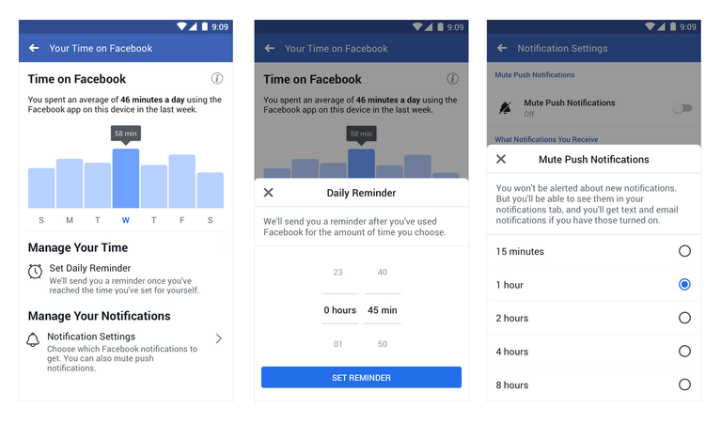 Facebook developed these tools as a solution to the problem that many have voiced in the past years: the more we use Facebook, the worse we feel.
What does that mean exactly?
The answer is concerning to say the least: Facebook addiction, anxiety, depression, body image issues, eating disorders etc.
Mental health experts and organizations have done extensive research into this subject and reached the following conclusions:
While real-world social networks are positively associated with overall well-being, the use of Facebook is negatively associated with overall well-being;
Facebook use in one year leads to a decrease in mental health in the following year;
Liking others' content and clicking links predicts a subsequent reduction in physical health, mental health, and life satisfaction;
Well-being is closely linked to the quantity and the quality of social media platforms use.
These results have not fallen on deaf ears because Facebook has set out to address the problem.
First they addressed the quality factor. Facebook has taken notice of these findings and in December 2017, the social media giant announced they were working towards incorporating well-being principles into their products.
Studying the bodies of research available has driven Facebook to conclude that the reason people were feeling bad was because they were spending a lot of time passively consuming information.
This conclusion prompted Mark Zuckerberg to encourage users to spend their time on Facebook engaging with their connections instead of just browsing the newsfeed with no purpose.
In the next months, Facebook has seen a decrease in time spent inside the platform by 5% namely 2.14 minutes per day per user (source: techcrunch.com).
With these new tools, Facebook is addressing the quantity factor.
This is how they will help you limit your time on Facebook and Instagram:
They will tell you how long you've spent inside these platforms;
You will be able to set daily limits;
You will be able to temporarily mute your push notifications.
In our article 5 time management tips & tricks for entrepreneurs one of our recommendations was to treat checking social media accounts like any other task and assign an hour or two a day. If this is one of your goals, these new tools come in really handy.
These new features will be available in the coming months. To find them tap the menu in the bottom-right corner of the app and scroll down to "Your time on Facebook".
On Instagram, you'll find "Your activity" inside the settings menu, which you access by tapping the gear icon on your profile.
We want the time people spend on Facebook and Instagram to be intentional, positive and inspiring. Our hope is that these tools give people more control over the time they spend on our platforms and also foster conversations between parents and teens about the online habits that are right for them.

Ameet Ranadive, Product Management Director at Instagram and David Ginsberg, Director of Research at Facebook