Whether or not you own a pair of Nike sneakers, the brand is one of the most valuable in the world. This is its story.
NIKE was co-founded by Phil Knight and Bill Bowerman in 1964.
Now a billionaire businessman, at the beginning of his career Phil Knight worked as a sports reporter and accountant.
At university, he earned awards for his track performances as a middle-distance runner in the late 1950s. His track-and-field coach was Bill Bowerman.
Two years before launching Nike, Phil graduated with a master's degree in business administration from Stanford.
Combining his love for running and his newly acquired business skills, Phil launched his shoe company called Blue Ribbon Sports intending to import high-quality and low-cost running shoes from Japan into the American market.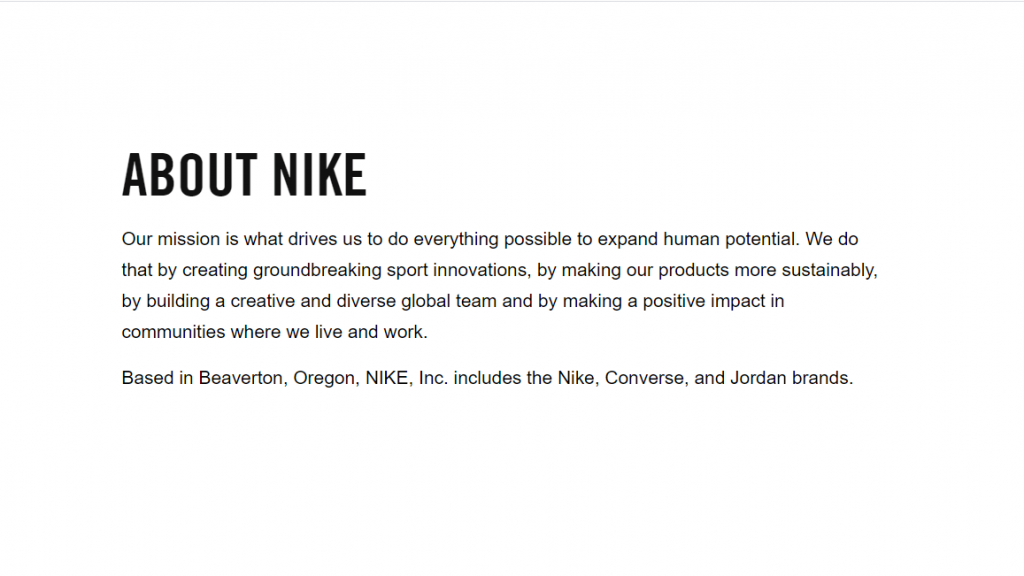 Seven years later, in 1971, the company had grown to fifty employees. The collaboration with the Japanese shoe supplier had ended and Phil chose a shoe factory in Mexico that had been endorsed by Adidas to manufacture his shoes.
He also needed a new name for his first order of leather soccer shoes which he would sell as football shoes. Looking for the best name, he ran a poll of his employees and came up with a name himself, Dimension Six which was rejected by everyone for being "unspeakably bad".
The rest of the suggestions were not great also. Unfortunately, he didn't have the time to come up with new names as he was on a deadline from the factory, the advertising department and the U.S. Patent Office where he needed to file paperwork with for his new shoe.
At the last minute, he received one more suggestion from Jeff Johnson, the company's first employee. He said this particular name came to him in a dream the night before: Nike. It was the name of the Greek winged goddess of victory, it was short and had a strong sound thanks to the K letter. It had all the attributes of a good brand name that sticks in the mind of customers. With only a few seconds to make his decision, Phil chose Nike and the rest is history.
The company changed its name from Blue Ribbon Sport to Nike in 1978.
The surprising story behind Just do it, NIKE's iconic tagline
In 1987, Nike was preparing to launch its first major television campaign, which included commercials for running, walking, cross-training, basketball and women's fitness.
Creative agency Wieden+Kennedy had been hired to create and run the campaign. Each spot was developed by a different creative team and Dan Wieden, founder of the agency felt the campaign needed a tagline that would bring everything together.
In a 2009 documentary about advertising, Dan confessed that he took inspiration from a convicted murderer's last words to the firing squad before his execution: "Let's do it!" Nike didn't feel like the campaign needed the tagline but allowed it nonetheless.
Just do it is among the most popular taglines in the world. In just three words this simple tagline empowers athletes everywhere to stop overthinking and just take the first step. That's all there is to it. Why? Because if you have a body, you are an athlete.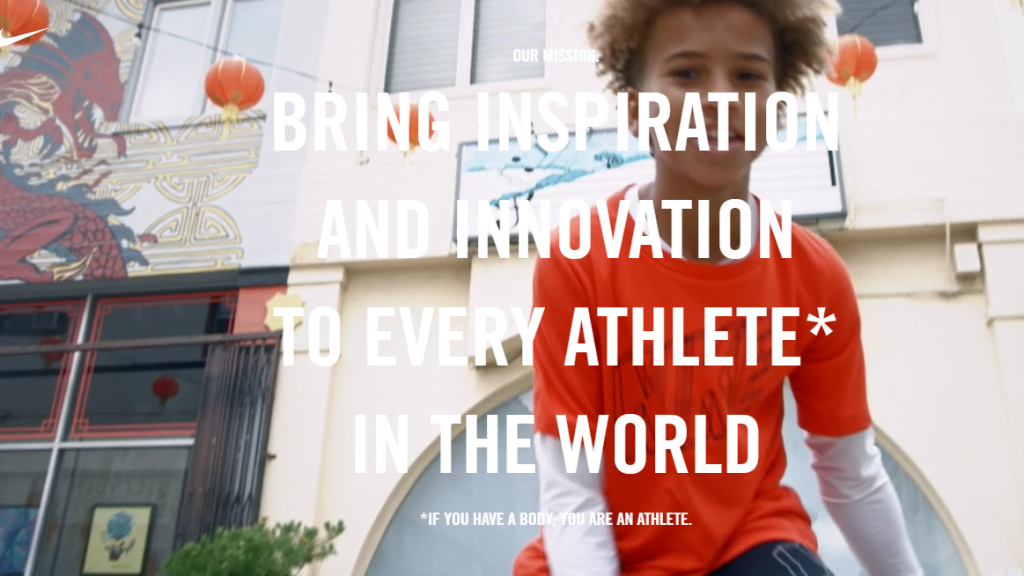 NIKE & Michael Jordan – the collaboration that gave NIKE a boost to global success and brand awareness
In 1983, Adidas was a billion-dollar company with a multinational operation leading the athletic footwear industry. Nike was already a strong competitor, gnawing at the company's lead and looking for a way to overtake it.
In 1984, Michael Jordan was the undisputed star of basketball. He wanted to sign with Adidas, but Nike made him a better offer namely $ 500,000 a year for five years and the opportunity to design his line of shoes.
Listening to his parents' advice, Michael Jordan said yes to Nike's offer. The next year, Nike launched the first pair of Air Jordans onto the market.
The new shoe was insanely successful. The company sold $126 million worth of Air Jordans in the first year of the deal. A new edition of the shoe dropped every year of Jordan's playing career.
Michael Jordan, considered by many to be the Greatest Of All Time in the history of the NBA made $1.3 billion from his thirty-six-year partnership with Nike.
His long-time collaboration with Nike helped the brand become the leading athletic shoe manufacturer in the world.
The company maintained its celebrity design collaborations as part of its business strategy. Over the years, the brand has collaborated with rapper and record producer Kanye West, singer and songwriter Drake, fashion house Dior, jewellery brand Swarovski, Louis Vuitton artistic director Virgil Abloh and founder and head designer of cult Japanese label Undercover Jun Takahashi.

How to grow your business with 1 strategy framework
NIKE has contributed to the rise of the sneakerhead culture
The sneakerhead culture began in the 1970s but Nike's deal with Michael Jordan contributed to its global development.
Last year, Financial Times estimated the sneaker resale market was close to US$ 2 billion. The Jordan brand, a subsidiary of Nike, continues to largely drive sneaker sales, generating $US3.14 billion in revenue between May 2018 and May 2019. The Air Jordan 1 is widely credited as the shoe that began sneaker culture.
This year, the brand has also become one of the most valuable brands in the world. Michael Jordon's game-worn autographed Nike Air Jordan 1S from 1985 sneakers sold for $560,000 at a Sotheby's auction making them the most expensive sneakers ever sold.
The rarest and the most desirable sneaker ever made is the Nike MAG, the sneakers worn by Marty McFly when he time-travelled to 2015 in Back to the Future II 1989 movie. Although disintegrating, the sneakers sold for $92,100 in 2018. The money raised went to Michael Fox's foundation for Parkinson's research.
Who is the biggest sneakerhead? The biggest sneakerhead is entrepreneur Miles Nadal, who spent more than US$1.2 million on a collection of rare sneakers in a sale managed by Sotheby's in 2019. The collection included a pair of 1972 Nike Waffle Racing Flat "Moon Shoes", one of the most significant artefacts in Nike's long history.
NIKE today
Today Nike operates a total of 1,096 retail stores throughout the entire world.
The fifty-six-year-old company is the world's largest athletic shoe manufacturer with an estimated market share of  28% and EURO 35 billion in revenue for 2019, followed by Adidas with EURO24 billion (Statista). 
One of the brand's core values is supporting and giving back to the community. To achieve this goal, Nike has created various funds:
Nike Community Impact Fund supports grassroots organizations in communities within the United States and Europe.
Nike School Innovation Fun partners with school leaders in Oregon to increase the number of students who graduate and to prepare students for college and careers.
Nike N7 creates positive change for the next generation of Native American and Aboriginal youth by getting kids active.
Through Nike Community Ambassadors more than 5,700 employees make a positive impact in communities around the world by providing quality coaching for kids in sports and play.
The brand isn't afraid of creating controversy while standing up for its beliefs. After the 2018 Dream Crazy ad was launched, some people set their Nike sneakers on fire while others praised the brand for doing the right thing.
Combining innovation, great online and offline customer experiences, community engagement and fresh designs, Nike is one of the world's forward-thinking brands that will stand the test of time.