What is a "smart city"? A "smart city" is an urban setting that applies technology to enhance the benefits and diminish the shortcomings of urbanisation for its citizens.
Here are the Top 10 smart cities in the world according to Smart City Observatory, an organization which produces the annual globally recognized Smart City Index report.
SINGAPORE
ZURICH
OSLO
TAIPEI CITY
LAUSANNE
HELSINKI
COPENHAGEN
GENEVA
AUCKLAND
BILBAO
Let's see how each city is working toward sustainability!
As the world's top smart city,
SINGAPORE

supports decarbonisation
Set to achieve net-zero emissions
To achieve the new net-zero ambition, Singapore will raise the current carbon tax of S$5 per tonne to S$25 per tonne in 2024-2025, and S$45 per tonne in 2026-2027, with a view to reaching S$50 to S$80 per tonne by 2030 (source).
Developing a services ecosystem to support decarbonisation
The Republic is scaling up its efforts to develop an international carbon trading marketplace and a services ecosystem to support decarbonisation.
The carbon exchange will be a digital platform for buyers and suppliers to trade large volumes of credits. It will cater primarily to large-scale buyers, including multinational corporations and institutional investors, and will provide the market with price transparency (source).
Sustainability: squeezing value from waste
Around $220 million is being pumped into national research initiatives focusing on sustainability, in areas such as water technologies and projects that can squeeze value from waste.
Almost one-third, or $80 million, will go to research projects that look at how resources can be recovered from Singapore's key waste streams – plastics, electronic waste and food (source).
ZURICH

was voted the most pedestrian-friendly city
Smart building management systems
Since 2015, the Green City demonstration project has been showing that smart building management systems are now a reality, with 13 buildings being run entirely on renewable energy of which 70% is produced on-site.
Voted the most "pedestrian-friendly city"
Zurich's smart city project places great emphasis on mobility by making public transport more attractive to users through its application "Zürimobil", which provides real-time traffic information as well as walking and cycling alternatives.
Online platform for residents
"Mein Konto", the city's e-administration platform. The platform provides residents with online access to information, events, administrative formalities, and more.
OSLO

plans to ban gas car sales in 2025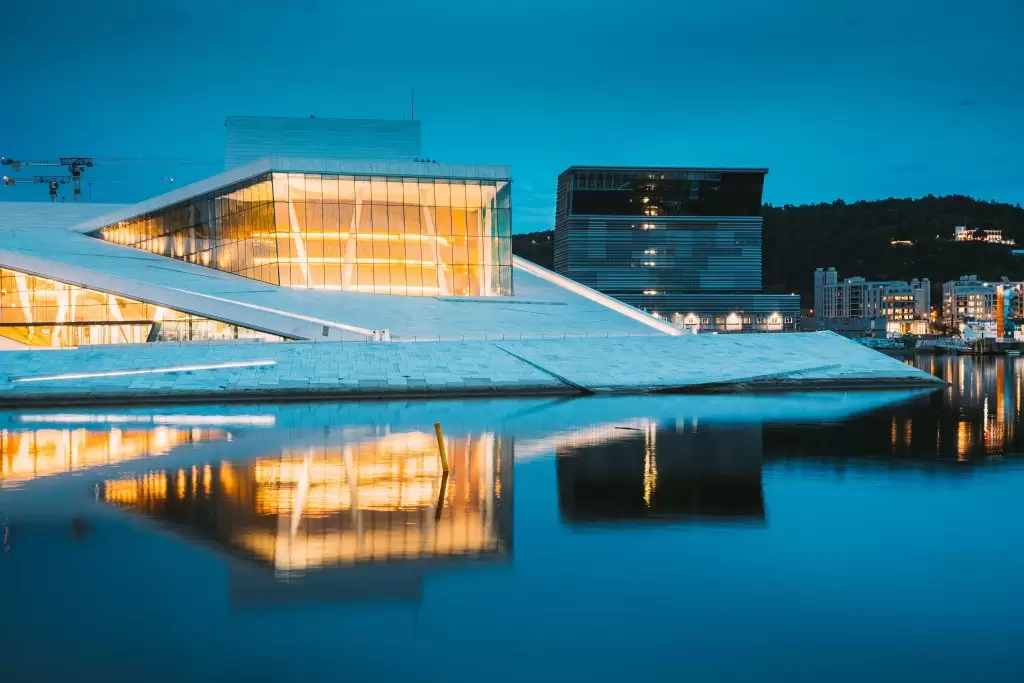 Oslo provides inhabitants with free charging with renewable energy at all Level 2 charge points.
Becoming a fossil-free city by 2030
Connectivity to nature is a central Norwegian value that underlies Oslo's aspiration to be a green capital and its objective to become a fossil-free city by 2030.
All public transport will be electrified by 2028
In recent years, there have been more people in Oslo travelling by public transport than by car. The goal is an accessible, green and cost-effective infrastructure. Reduced emissions are the overarching objective, with a view to both climate concerns and the health and well-being of the public.
Norway plans to ban gas car sales in 2025
According to an analysis printed by the Norwegian Automobile Federation's magazine, Motor, the downward trend in sales for gas cars has been so consistent and steep that the last new gas car sale in Norway could happen in April 2022 (source).
TAIPEI CITY

uses smart illumination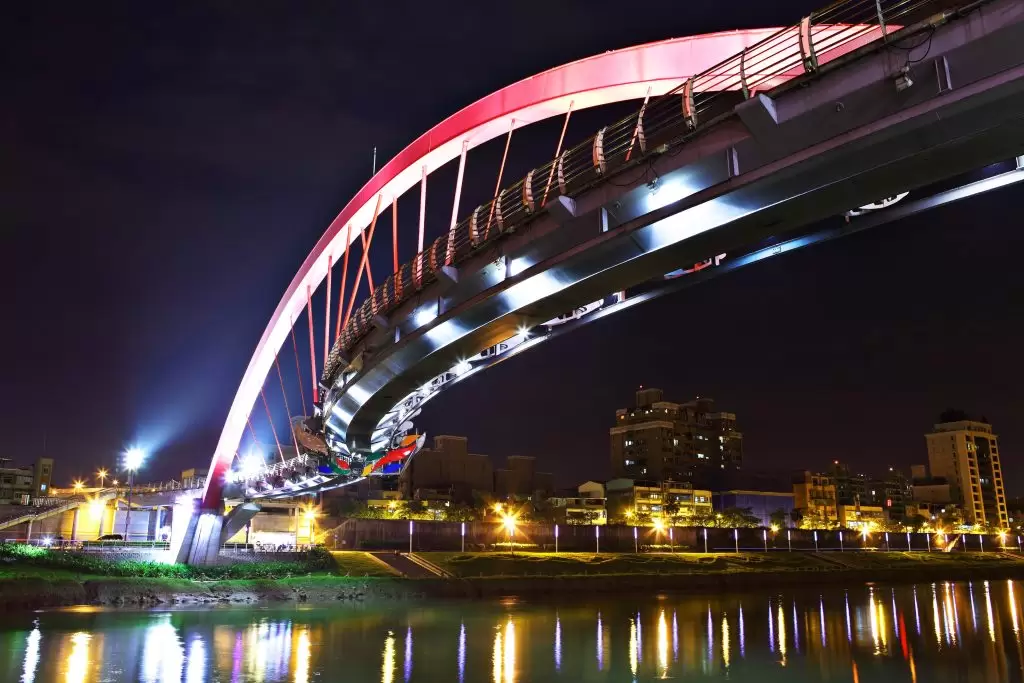 Narrowing the gap between rural and urban
Through the use of big data analysis, service integration, various real-time Apps and other applications, the goal of a smart and one government is gradually reached and the gap between urban and rural was narrowed via the incorporation of technology. (source)
Building the smart city through the Smart City Wheel framework
The Wheel constitutes six categories: smart government, smart mobility, smart economy, smart environment, smart living and smart people. Each of the categories covers different indicators to examine a smart city.
Smart street illumination
To lead the environment smarter, the smart illumination of LED street lights has been used and the cost-saving on electronic bills makes the project penniless.
LAUSANNE

is building eco-neighbourhoods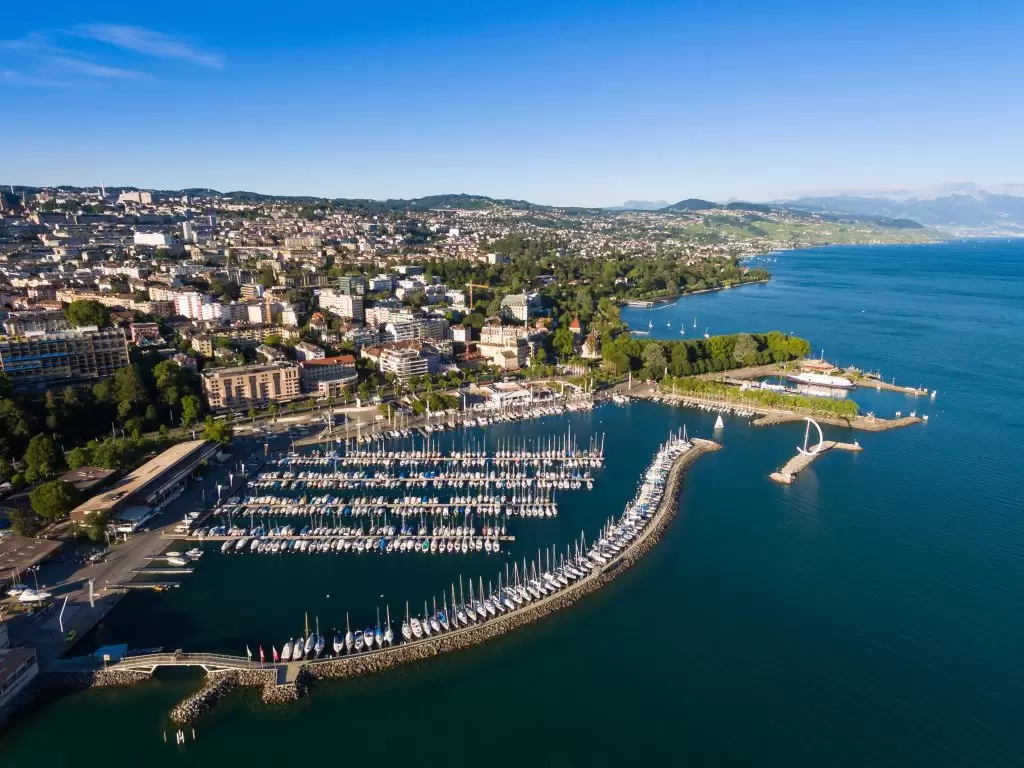 Improving the quality of life, conserving resources and providing services more efficiently are the primary goals of Lausanne as one of the world's top smart cities.
Success factors for advancing the Smart City movement in Switzerland are stronger networking and data platforms.
Building eco-neighbourhoods
The city is building two large eco-neighbourhoods in the north and south of the city which are expected to have nearly 20,000 residents by 2022.
M2, Switzerland's first fully automatic metro
The metro line connects the south of the city to the north in 18 minutes. This main urban line is linked to the city's bus network and the national rail system.
HELSINKI

to become carbon neutral by 2035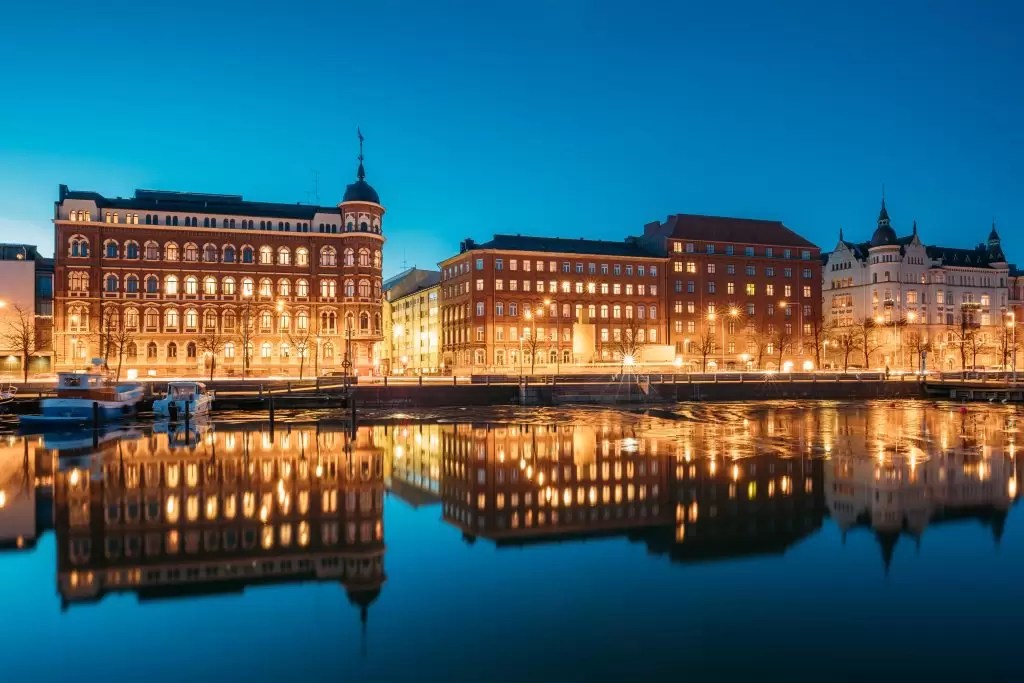 One of the most functional cities in the world
Helsinki is a sum of many factors: availability of open data, early adoption of digital developments, commitment and cooperation between the whole ecosystem from citizens to companies and government (source).
This smart city motivates its inhabitants to consume less, build sustainably and achieve ambitious climate goals.
Becoming carbon-neutral by 2035
An open tool has been devised to track progress towards this goal. The tool gives information about the subcategories of traffic, construction, the use of buildings, consumption, procurement, sharing and circular economy initiatives, and the set of so-called "smart & clean" actions (source).
Over 1 million journeys are taken by bike in
COPENHAGEN

every day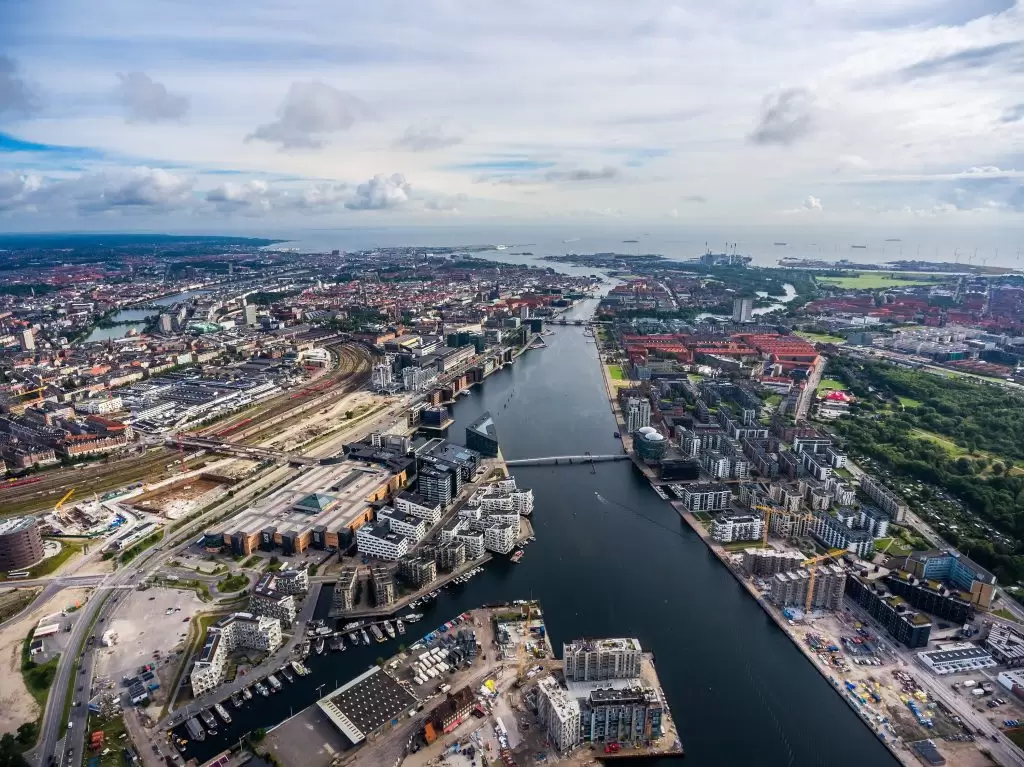 Aims to become the world's first carbon-neutral capital by 2025
Copenhagen's aim to become carbon neutral by 2025 has spurred the development of a new intelligent traffic systems framework for the very near future. The framework builds on Copenhagen's Climate Plan 2025, and one of its goals is to ensure that 75 per cent of all trips within the city should be taken by bike, public transport, or on foot (source).
Free access to public data sources
A new government programme provides free access to public data sources with the aim to drive smart city innovation.
Over 1 million journeys are taken by bike in Copenhagen every day
Continuous efforts are being made to provide better conditions for cyclists—for example, maintaining road surfaces, creating dedicated cycle paths, providing bike parking, and integrating bicycles into multimodal solutions (source).
Their main smart feature involves varying the luminosity that they produce. The lampposts detect the arrival of a cyclist and react by increasing the intensity of the light, before decreasing it as the cyclist moves away. So far, the scheme has produced a 76 per cent saving in the bill for public lighting (source).
GENEVA

's inhabitants recycle 39% of their waste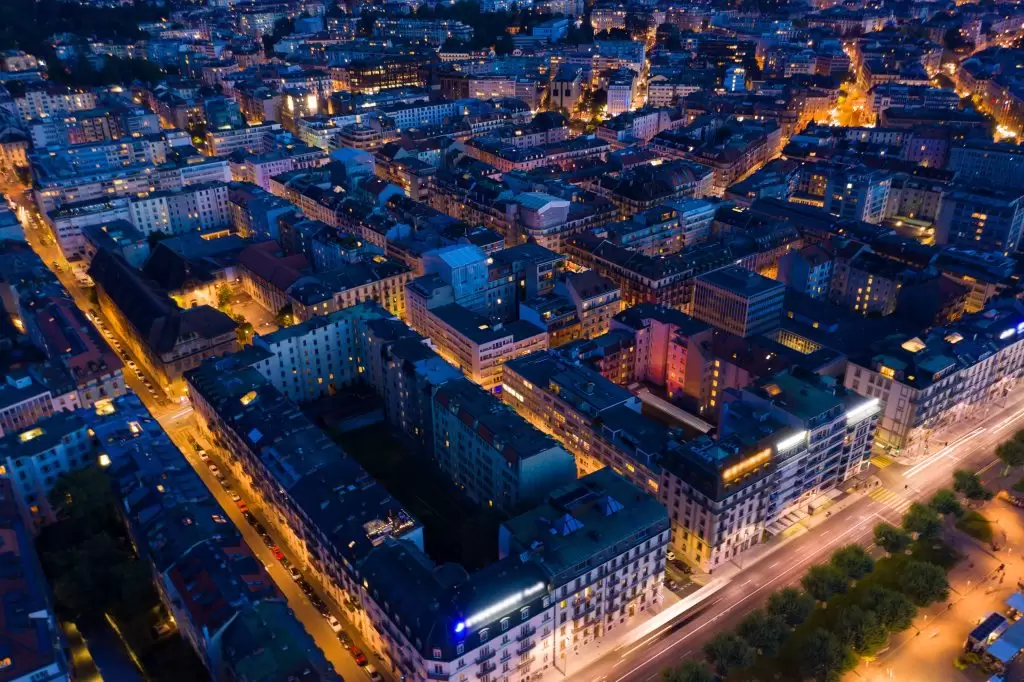 Thanks to its energy policy, Geneva is designed to be 100% renewable by 2050
The city implements tangible actions when building or renovating buildings within its territory in order to reduce dependency on fossil fuels and to increase the share of solar and geothermal energy.
In 2015, road traffic was the main source of emissions of fine particles in Geneva. The city has implemented solutions to support mobility while protecting the inhabitants from disturbances resulting from traffic.
The inhabitants of Geneva recycle 39% of their waste
Since 2016, the City has distributed 60,000 green bins and rolls of biodegradable bags to its inhabitants intended for organic kitchen waste with a view to promoting compost.
AUCKLAND

is the world's spongiest city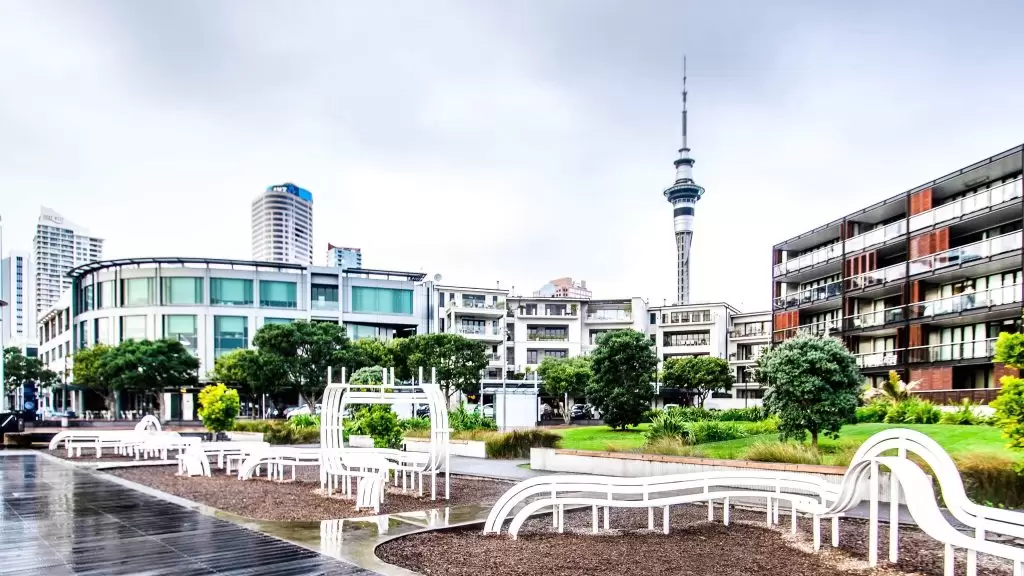 The term "sponge city" was first coined in 2013 by Professor Kongjian Yu of Peking University to describe cities that work with nature to absorb rainwater – instead of using concrete to channel it away.
According to engineering consultancy Arup, Auckland is the spongiest city in the world with a high percentage of green space and permeable local soil (source).
World's most liveable city per the 2021 Global Liveability Index by the Economist Intelligence Unit (EIU)
The ranking classifies 140 cities across five categories including stability, healthcare, culture and environment, education, and infrastructure (source).
43,000 streetlights converted to LED by Auckland Transport, saving NZ$36 million over 20 years (source).
BILBAO

is an international benchmark in urban transformation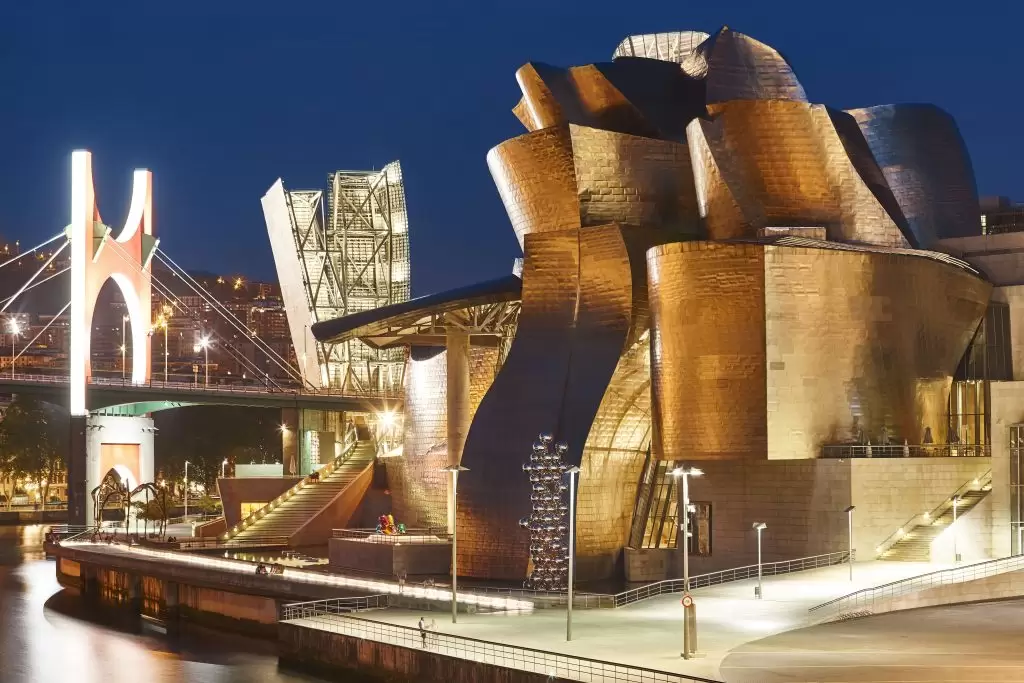 Reduced pollution for citizens
The city established a maximum speed of 30km/h on all streets, making it the first city in the world with more than 300,000 inhabitants to adopt this measure. As a result, the city has managed to reduce pollution, providing a safer and healthier space for its citizens, and has managed to reduce traffic accidents by around 28 per cent (source).