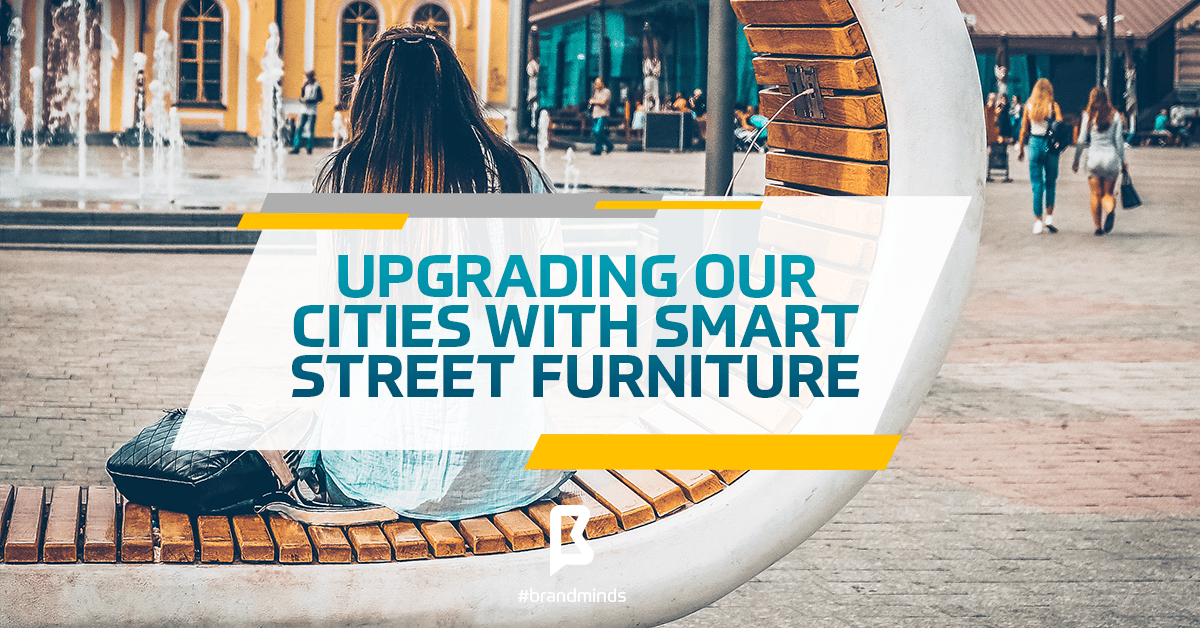 We rely on our smartphone to stay connected with friends, family and the world; we watch movies and browse the internet on a smart TV; we check the time but also the latest emails on a smartwatch. Everything around us is getting smart!
In a previous article, I wrote about the 5G technology and how it has the power to transform our cities into smart cities.
We are not there yet, but here is the first step towards the future: smart street furniture.
Include is a European hardware company producing smart street furniture. The company's R&D team works on the development of both hardware and software solutions, which means they have the capacity to develop any IoT or solar powered solution for smart cities.
Mission
We believe that technology is a driver of equality and inclusion. Our mission is to find undiscovered potential around us, and use it to create amazing technology products, designed to improve the lives of urban users.

Include
Steora – The Smart Bench
With its simple, balanced design and convenient size, Steora can be installed to substitute regular street benches, bringing a touch of modern aesthetic to outdoor spaces together with solar-powered Wi-Fi hotspot and charging stations.
Technical specifications of Steora:
Fitted with Photovoltaic modules;
Wireless charging;
Battery pack capacity: 72Ah;
USB charging: 2 ports;
Internet technology: 4G LTE / Speed: up to 150Mbps / Range: 4 – 20 meters;
Various sensors: temperature, humidity, Energy production & consumption, Internet connections counter & data traffic usage, Battery status, Rain sensor – powers the bench off in case of heavy rain, System sensor – analyzes every device inside the bench;
Cooling system;
Ambient light: 2 meters range;
LCD display;
CCTV.
Benefits of Steora, the smart bench:
self-sustaining green solar energy;
wireless charging;
superfast internet connection;
outdoor advertising;
area lighting;
seat cooling.
Include by the numbers
The company was founded in 2014 by Ivan Mrvoš, a young Croatian innovator;
The first smart bench was launched in 2015 and sold almost 100 units in the first year;
To date, the company sold over 1000 benches in 42 markets around the world.
Awards
For its innovative products, the company was awarded the StartUp of The Year, Best Smart City Solution and Best IoT Solution at the 2017 Central European Startup Awards.
Forbes 30 under 30 included Ivan Mrvoš on its 2019 Europe list at the Manufacturing & Industry category.
Join the Conversation
We'd love to hear what you have to say.
Get in touch with us on Facebook Group and Twitter.