Are you looking for insights on top performance & business growth?
Here are 14 talks featuring the BRAND MINDS 2023 speakers sharing their insights on habits, the new way of working, technology, marketing, sales, creativity and more.
Hurry up and get your tickets for you and your team, you have only 14 days before the price increase on November 17th.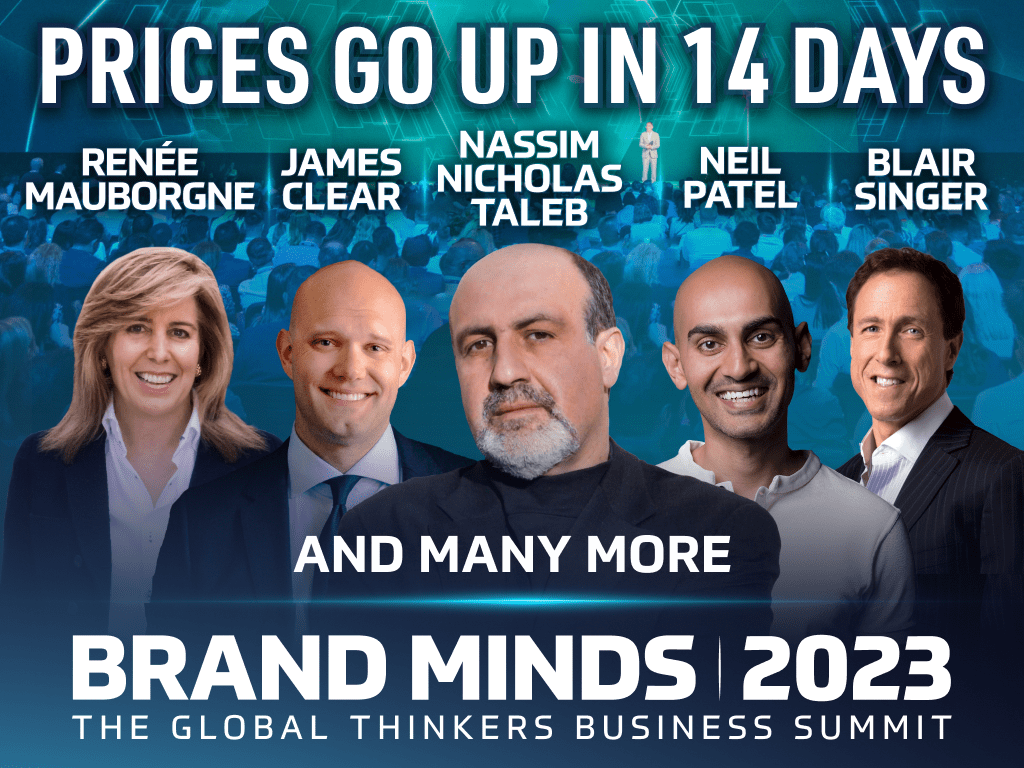 14 talks about top performance & business growth
Building & changing habits with James Clear of "Atomic Habits"
YouTube Ads: Why is it not working and what to do with Neil Patel
What's Your Blue Ocean Strategy? Make Your Competition Irrelevant with Author Renée Mauborgne 
3 reasons why your lookalike audience isn't converting with Neil Patel
Creating new, empowering habits with James Clear
5 tips to think like a millionaire with Blair Singer
Keeping your PR creative, imaginative, curious and intuitive with Disney's Duncan Wardle
Move Beyond Competing with Renée Mauborgne
How to build awesome habits with James Clear
How to price correctly with Neil Patel
Why you should redesign your HR strategy with Lynda Gratton